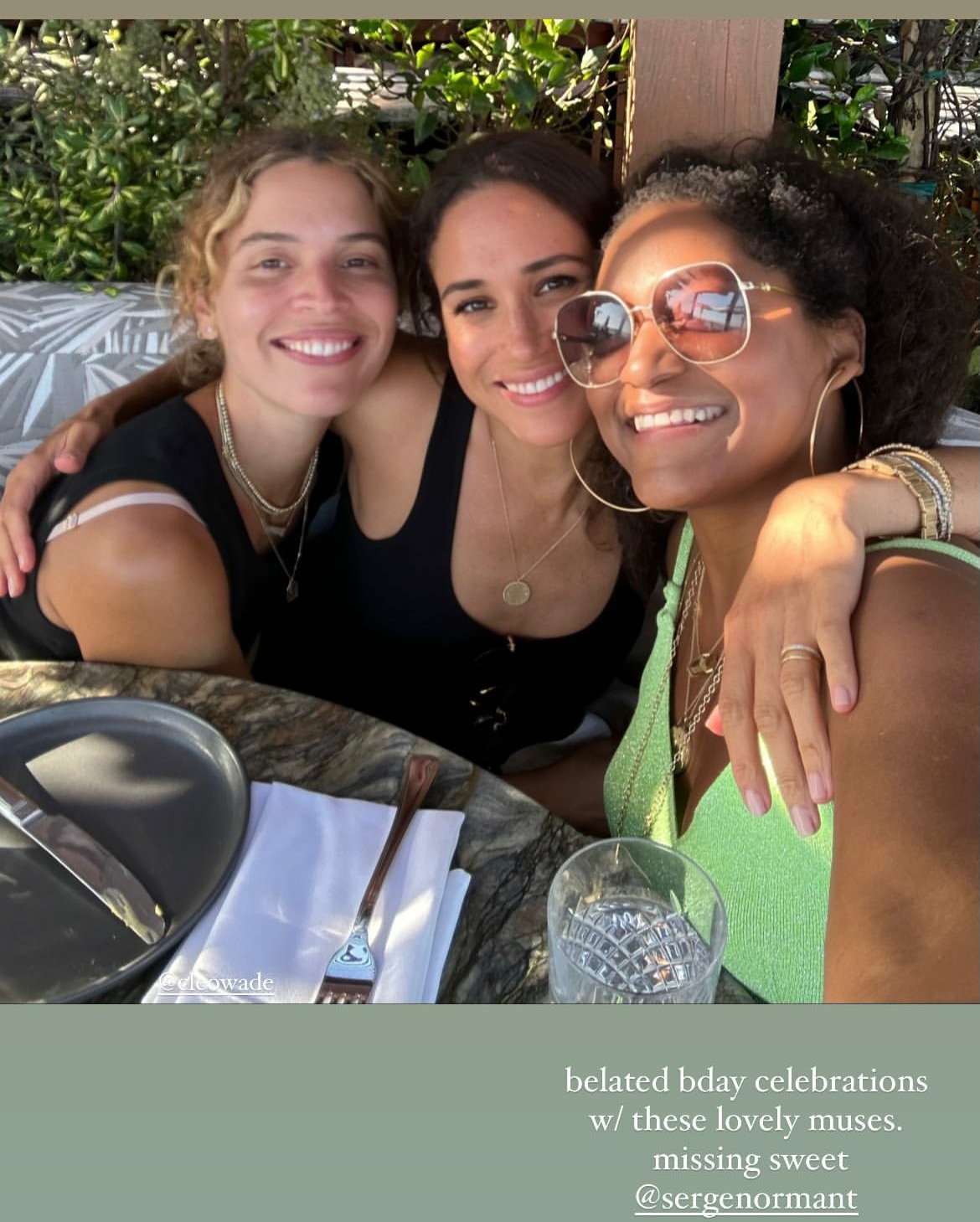 There are so many dumb narratives pushed by the British media about the Sussexes, but there are a couple of narratives which I'm always like "wait, it would be amazing if Meghan actually did that." Like, I would love to read a memoir written by Meghan. I would love it if Meghan restarted The Tig and began lifestyle-blogging again. And I would love to see her back on Instagram. Meghan has a good eye and natural style – that's why the salt-royals always copykeen everything she does. But really, I want her to get back on Instagram because this 42-year-old woman still looks like a college student. Meghan's colorist Kadi Lee posted the above photo on her IG Stories. The other woman in the photo is Cleo Wade, an author and one of Meg's friends. This was apparently a belated birthday lunch, probably done when Meg's husband was out of town. The Mail already obsessively ID's Meghan's necklace – the "Ariel Gordon Imperial Disc Pendant Necklace, which costs around $1,840 and can be engraved with names." LOL.
Meanwhile, if you can believe it, we're still talking about NuCalm discs and whether or not Meghan was paid to wear one last week. NuCalm has really been doing the most since those photos were published on Saturday. Granted, they're riding a wave of free publicity, the likes of which most companies can only dream of. But it does feel like they're being over-eager to attach themselves to Meghan. At least NuCalm is denying that the photos were spon-con.
Meghan Markle recently stepped out with a NuCalm anti-stress patch seemingly "strategically" placed on her wrist — but the brand is denying any "business relationship" with the Duchess of Sussex.

"We have never sponsored or paid for any product endorsements despite working with over 56 professional sports teams and hundreds of celebrities," the brand tells Page Six in a statement. Instead, the company calls Markle a "loyal user of [their] technology." The statement continues, "We never share who is using NuCalm, but if an athlete or celebrity wants to share, that is their prerogative."

The denial comes after brand and culture expert Nick Ede told the Daily Mail that Markle's "strategic placement from a relatively new start-up company who reposted the image of her in their own social media is a clear message that she is looking to build her lifestyle brand and create a platform for her followers to benefit from her experiences and the products that help her."

Notably, NuCalm tells us they have been around since 2009.

Ede called the debunked partnership "a good way to go" on Monday, concluding, "The image was a clear message to say she's stressed but she's using a patch to help her. Her brand is very strong."
This is one of those things I wish Meghan would just lean into, like restarting The Tig and rejoining Instagram. Like, do some spon-con, get paid, align yourself with a company whose products you actually use. Clearly, NuCalm is up for it and they're gleeful about Meghan's unpaid endorsement of their product. While the Mail's "brand expert" is a moron, he's right about one thing – Meghan's personal brand is amazing and she can "sell" anything. I've wanted her to get a luxury purse campaign, but maybe this is the way to go.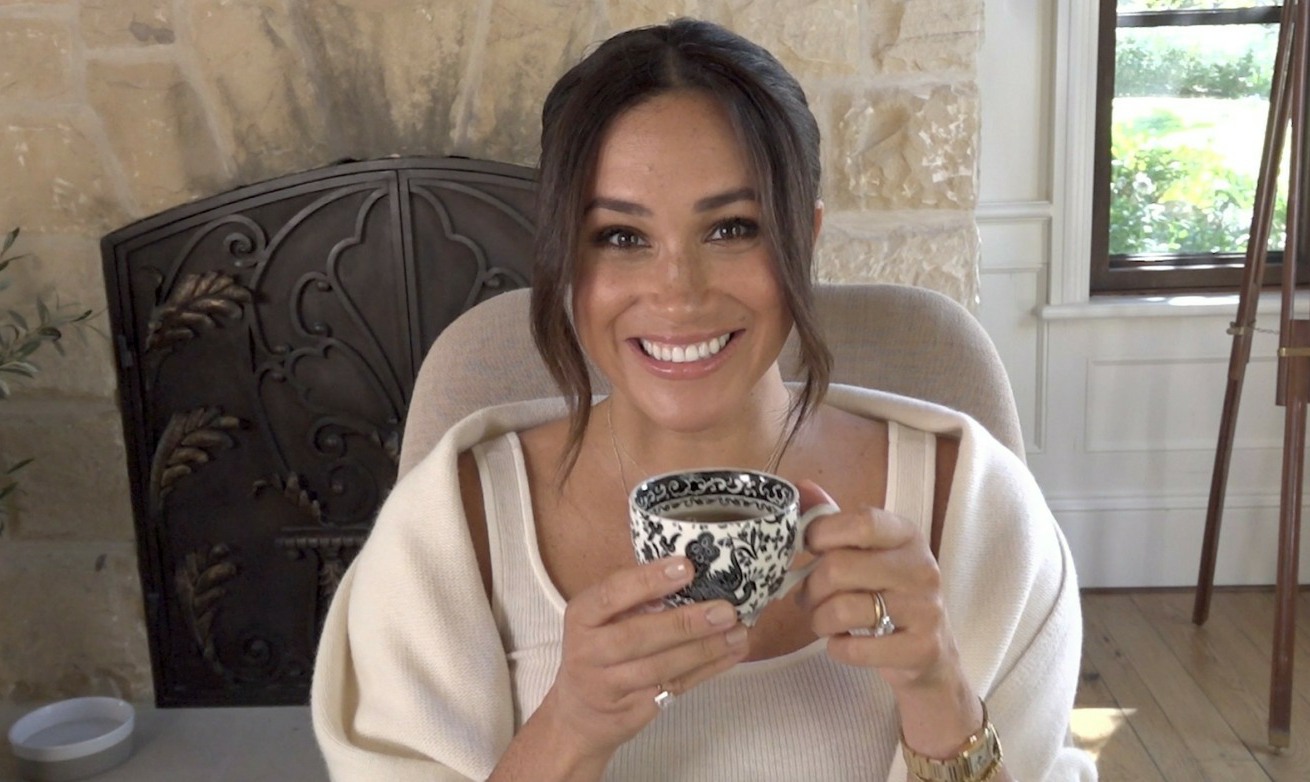 Photos courtesy of Kadi Lee's IG and Archewell.