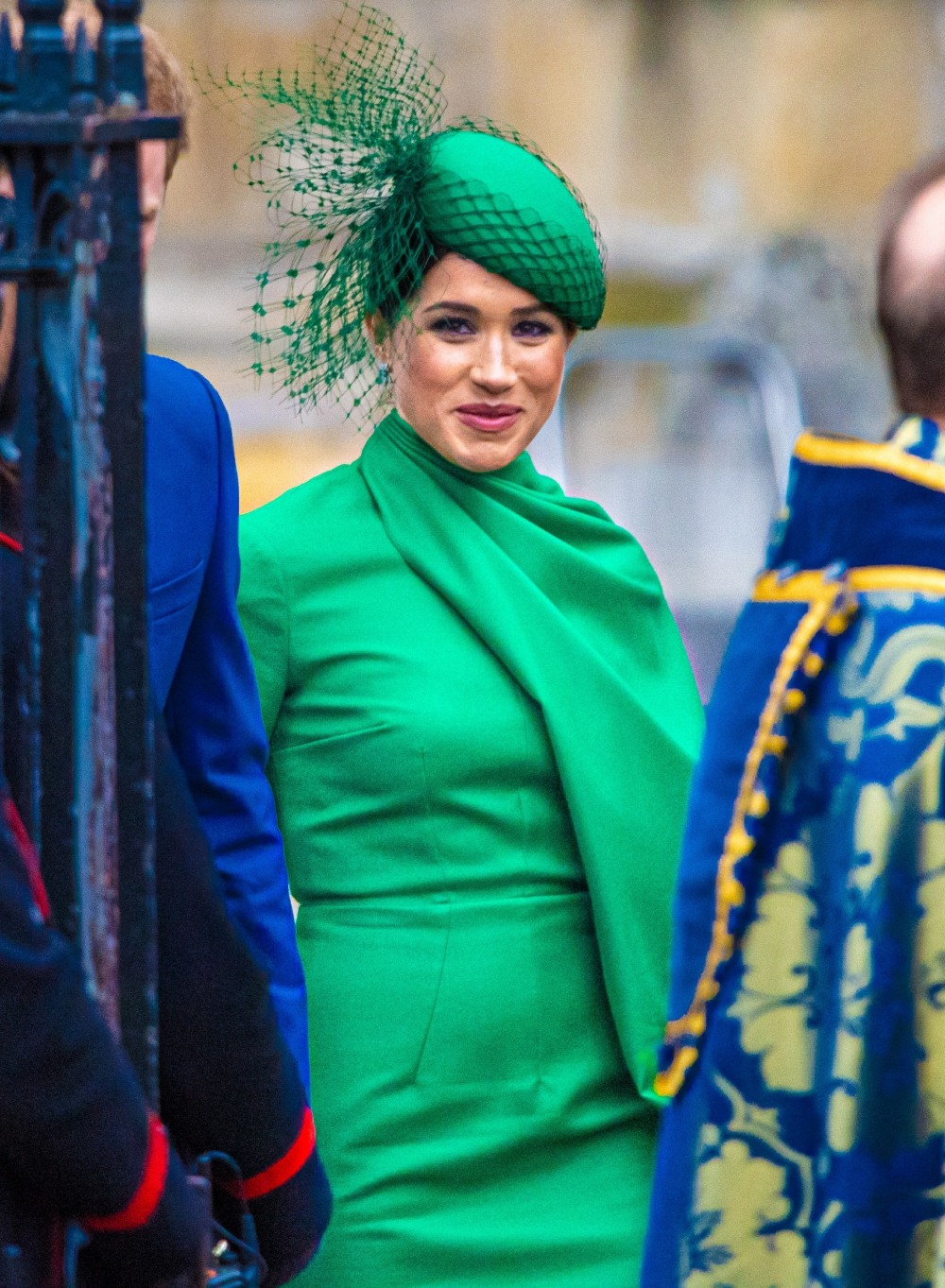 The Duchess of Sussex's NuCalm disc is the royal story of the week! Who would have thought. Last Thursday, Meghan stepped out in Montecito, wearing a great outfit and a small NuCalm disc/patch on her left wrist. Once the disc was identified, there was a huge spike in interest about the company and the "technology" and "science" behind it. NuCalm says the "processing disc" helps promote relaxation and a calm state of mind. You can also program the disc for sleep. Some suggested that Meghan was perhaps given the NuCalm disc because she was visiting a dentist or a doctor? Could be, but considering the whole thing comes attached with a subscription-based app, I doubt it. Anyway, there has been such wall-to-wall coverage of NuCalm that the CEO of the company spoke to Hello Magazine:
HELLO! spoke to Jim Poole, NuCalm's CEO who lifted the lid on exactly what the anti stress device does, how it works, and what it was like to see Meghan Markle sporting the high-tech accessory. According to Jim, he and the brand were aware that the Duchess of Sussex was a fan of NuCalm. "We know who all our NuCalmers are," he said, explaining that the device has proved popular amongst a number of celebrities for years to "lower their stress, improve sleep quality, and increase their focus with no drugs – using patented, clinically proven neuroscience."

The 'Meghan effect' has been in full swing since the mother-of-two debuted her NuCalm disc, according to the CEO. "We've seen a major spike in sales, website traffic, and social media engagement in less than 24 hours of the news story breaking," he said.

As for seeing the Duchess wearing the device, Jim added: "I always enjoy seeing people use the NuCalm biosignal processing discs because it means they are making time and effort to take care of themselves."

What is the NuCalm Biosignal Processing Disc? "NuCalm allows you to manage your mental state on demand without the need for drugs," explains Jim. "From the deepest levels of sleep to the highest levels of intensity and everywhere in between. Using complex physics, mathematics, and algorithms in a software underneath music, NuCalm gently guides brain wave function. All you need is a mobile device and headphones.

"Meghan is using NuCalm's clinical strength biosignal processing disc on her inner left wrist to slow down the stress response by presenting the brain and body with GABA, the body's natural amino acid that slows down adrenaline."

Jim continued that for users suffering with high levels of stress, fear or anxiety, NuCalm "naturally and reliably reverses that cycle and puts you into a relaxed state and improves sleep." The benefits of using the device are also said to include lowering inflammation, improving immune strength, and increasing resilience.
God, I really do hope she's getting paid. I know there are people debating that and arguing about it, but holy sh-t, Meghan wears this little disc and suddenly the NuCalm CEO is stepping out and giving interviews about how she's a NuCalmer? He's using her name to promote his product – bitch better have Meg's money. Now, was this purposeful spon-con? Meaning, did Meghan purposefully wear her NuCalm disc knowing that she would likely get pap'd? I kind of doubt it. But in general, this does feel like some kind of soft-launch for a NuCalm brand ambassadorship. That's how Harry started with BetterUp too – he used the app, found it helpful, and ended up taking the CIO position.
Meghan Markle wears anti-stress patch while Prince Harry is away in Asia https://t.co/97n0MTbQ2t pic.twitter.com/gvUIxKTsR9

— Page Six (@PageSix) August 12, 2023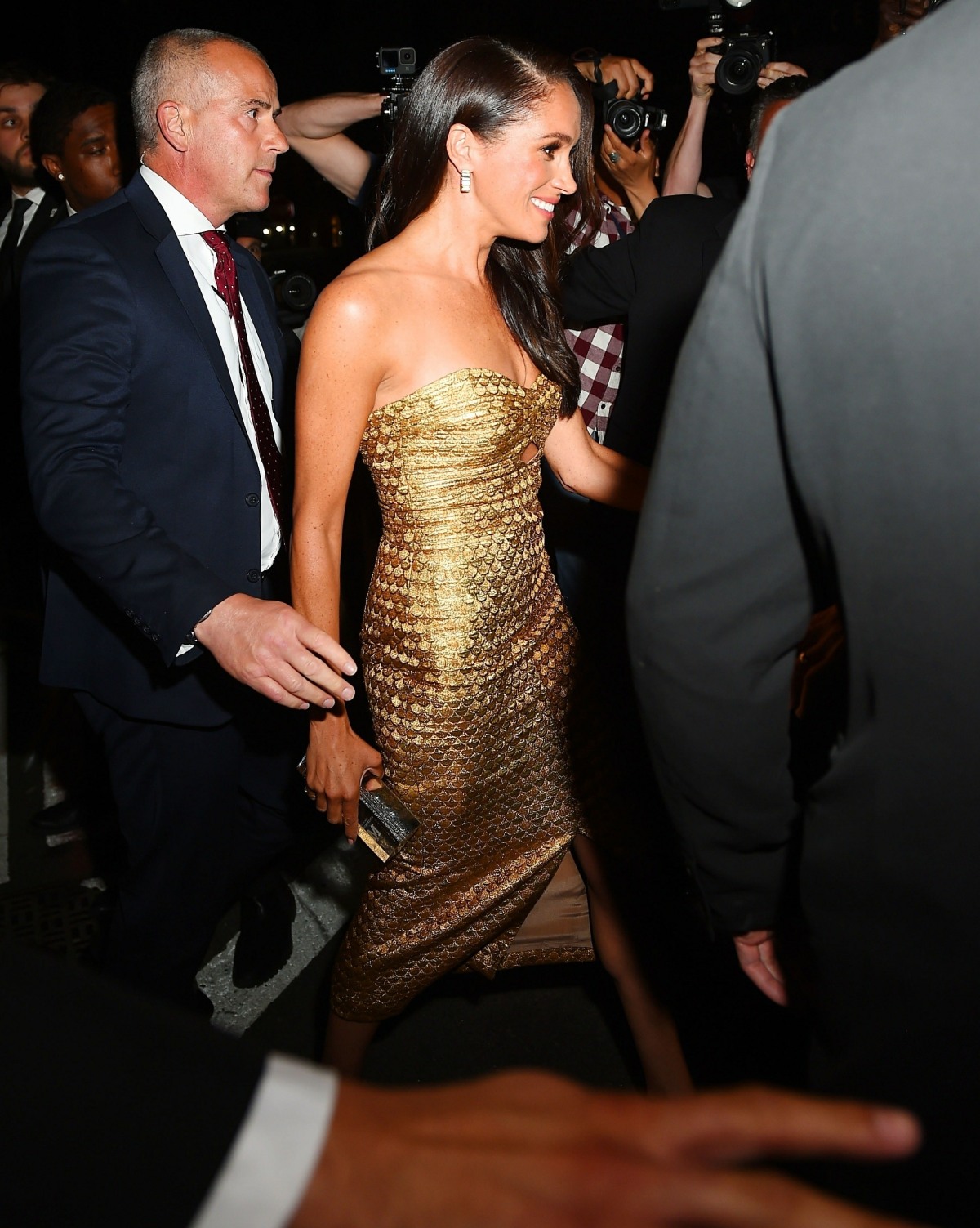 Photos courtesy of Avalon Red, Instar, Backgrid.