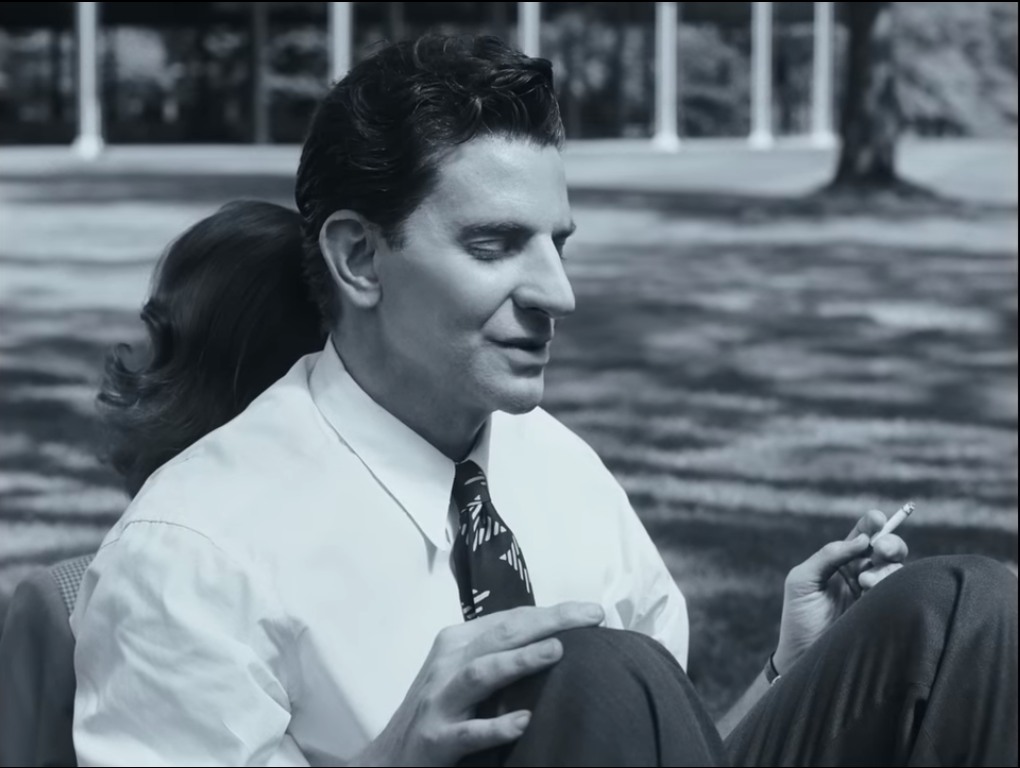 We're still talking about Bradley Cooper's prosthetic nose in Maestro. Cooper directed, produced and stars in the bio-pic of Leonard Bernstein, the legendary American conductor. Bernstein was Jewish and it appears as if Cooper decided to "signal" Bernstein's Jewish ancestry by wearing this huge and terrible prosthetic nose. As many pointed out, the nose doesn't make Cooper look more like Bernstein whatsoever, and it's not like Bernstein "famously" had a huge nose or anything. In Bernstein's day, no one was like "hey that guy is handsome, it's a shame about his huge nose." Cooper should have ditched the prosthetics, but I guess he didn't listen to the people telling him that. Well, the outrage has grown throughout the week (Cooper and his nose are still trending on Twitter) and the Bernstein family decided to chime in:
After Netflix released the first trailer for Bradley Cooper's "Maestro," a biographical romance about Leonard Bernstein and his wife Felicia Montealegre, many viewers took issue with Cooper's large prosthetic nose, deeming it the latest example of Hollywood's stereotypical or inauthentic portrayal of Jewish people, known as "Jewface."

But in a statement posted to Bernstein's Twitter account, the late conductor's children defended Cooper's decision to "use makeup to amplify his resemblance" to their father. Cooper directed "Maestro" and stars as Bernstein opposite Carey Mulligan as Montealegre.

"Bradley Cooper included the three of us along every step of his amazing journey as he made his film about our father," wrote Jamie, Alexander and Nina Bernstein. "We were touched to the core to witness the depth of his commitment, his loving embrace of our father's music, and the sheer open-hearted joy he brought to his exploration."

They continued, "It breaks our hearts to see any misrepresentations or misunderstandings of his efforts. It happens to be true that Leonard Bernstein had a nice, big nose. Bradley chose to use makeup to amplify his resemblance, and we're perfectly fine with that. We're also certain that our dad would have been fine with it as well. Any strident complaints around this issue strike us above all as disingenuous attempts to bring a successful person down a notch — a practice we observed all too often perpetrated on our own father. At all times during the making of this film, we could feel the profound respect and yes, the love that Bradley brought to his portrait of Leonard Bernstein and his wife, our mother Felicia. We feel so fortunate to have had this experience with Bradley, and we can't wait for the world to see his creation."
"It happens to be true that Leonard Bernstein had a nice, big nose. Bradley chose to use makeup to amplify his resemblance, and we're perfectly fine with that." There are literally photos of their dad and his nose was not the comically large BEAK worn by Bradley Cooper! Someone pointed this out on Twitter too – it's not like Bernstein was famous for his look/image, so Cooper could have played it without any prosthetics and most people wouldn't have even had an image of the real Bernstein coming into the movie.
This feels especially sinister because Bradley Cooper's nose is already the same shape and size, if not slightly larger, than Leonard Bernstein's was. https://t.co/4GbCEFqvnG pic.twitter.com/bnOLLFn6JT

— Sarah McGonagall (@gothspiderbitch) August 16, 2023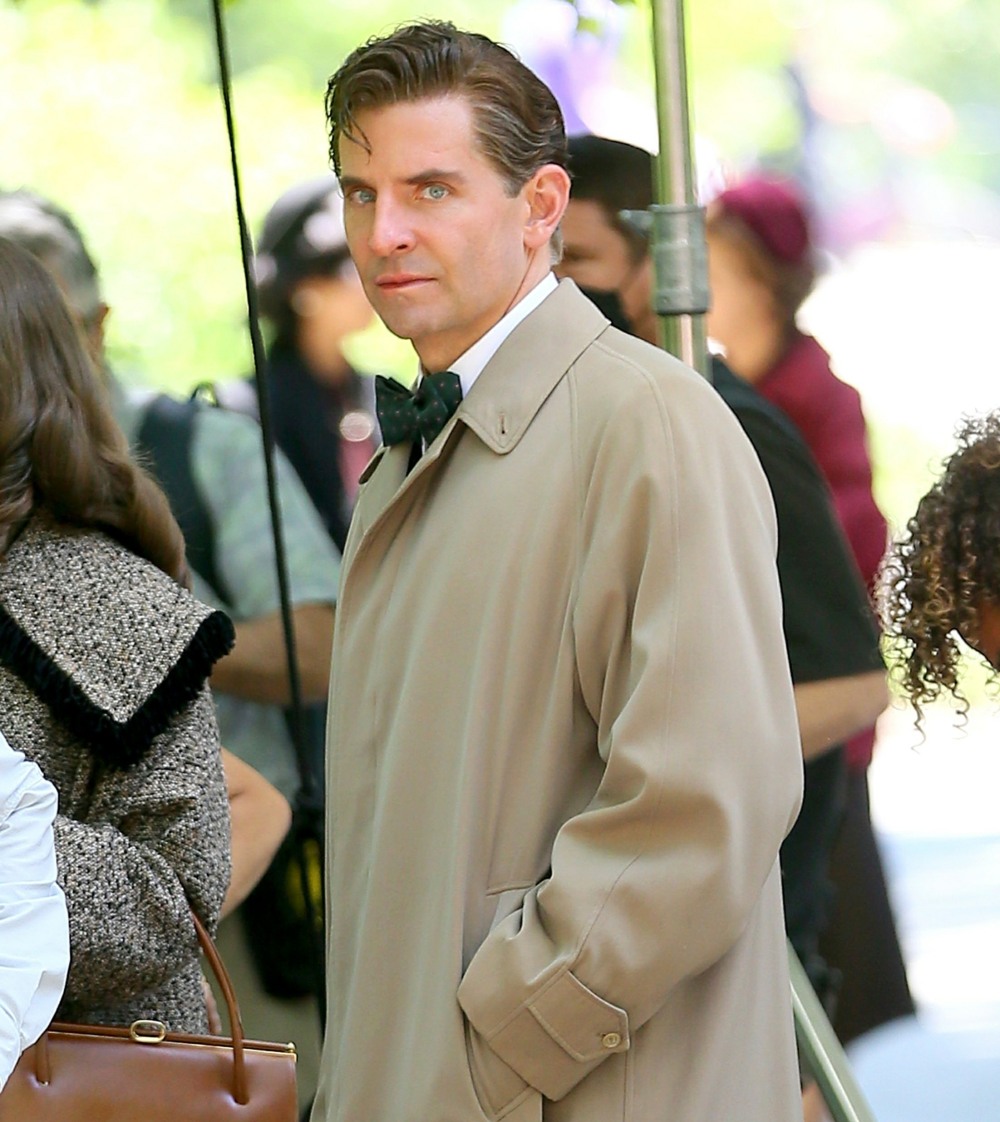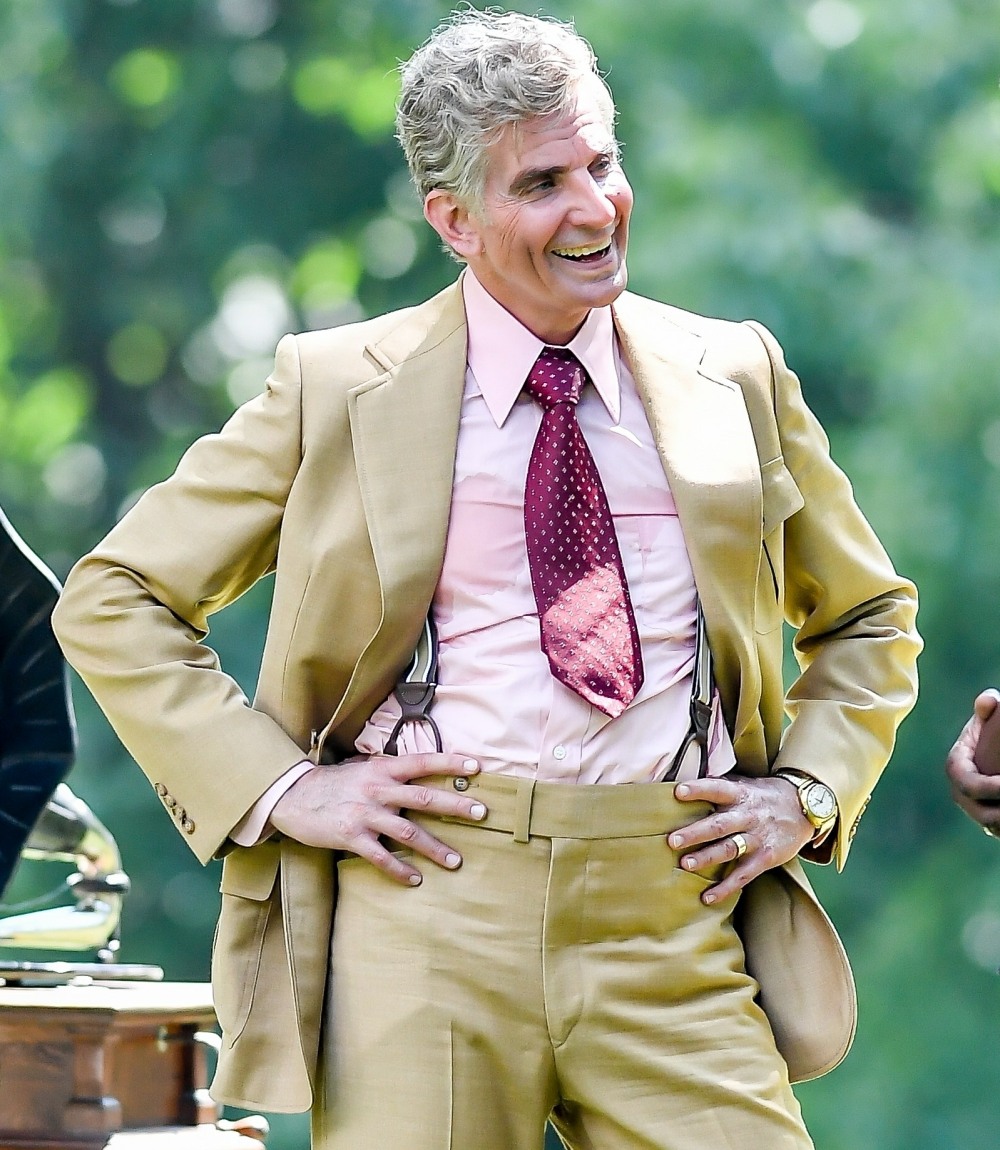 Photos courtesy of Backgrid, Jason McDonald/Netflix.