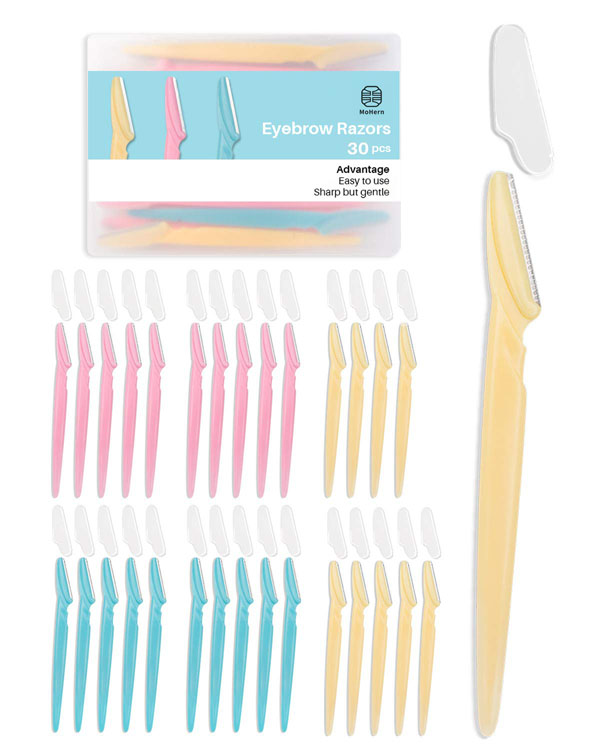 From CB: I bought the set of 30 dermaplane razors we mentioned a couple of weeks ago and am surprised at how high quality they are for the price. They're a little less sharp than my standard, much more expensive brand-name razors but they also nick less with the same close shave. Also I love the Amika Wizard detangling hair primer. If you're looking to splurge on a hair product (still under $30) it gives such smooth results and helps your hair dry faster when you style it. Here are some more things Rosie and I are looking at on Amazon.
A dual travel organizer for makeup and jewelry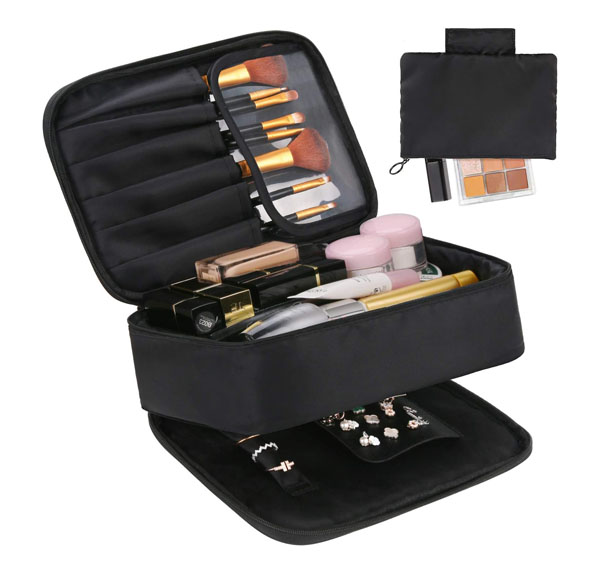 From CB: This waterproof makeup and jewelry case has plenty of space for all your makeup and brushes along with a separate compartment for jewelry. It's affordable at under $20 and there is an additional coupon for 20% off. It comes in different colors and prints and in L and XL sizes. This listing has over 2,200 ratings, 4.5 stars and a B on Fakespot. Reviewers say it's so convenient and fits a lot. "It holds all my toiletries and lotions in the large side and I was able to load quite a bit of jewelry into the smaller side! Kept everything neat and tangle free. My makeup brushes are protected so they don't get splayed bristles and the plastic flap cover keeps any makeup residue from transferring to other things. I absolutely love that the makeup bag is detachable!" "This is a great travel bag or makeup organizer for home. It's large enough for all your creams and lotions as well as makeup."
A tiered fruit basket that doubles as a server for parties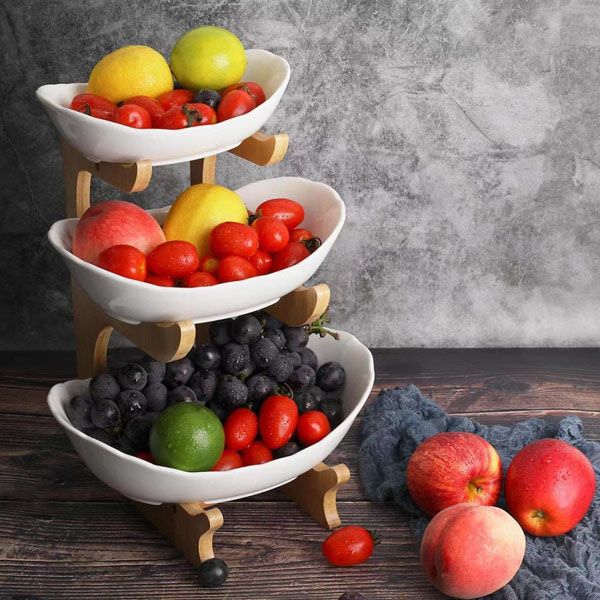 From CB: This tiered bamboo and ceramic fruit basket would look great on your counter. It's easy storage and can remind your family to eat more fruits and vegetables. It can also store snacks and small items. It's just $44 and comes with three removable, dishwasher-safe bowls. This has over 1,400 ratings, 4.6 stars and the same score on ReviewMeta. Most of the reviews are in German and say it's pretty and practical, that it was easy to assemble and that it makes a great gift too. One reviewer bought a second one for coffee pods. Here's a translation of one "It is really beautiful to look at and also very functional. Haven't regretted the purchase."
Clear toy blockers so you don't have to reach under the couch for your dog, cat or kid toys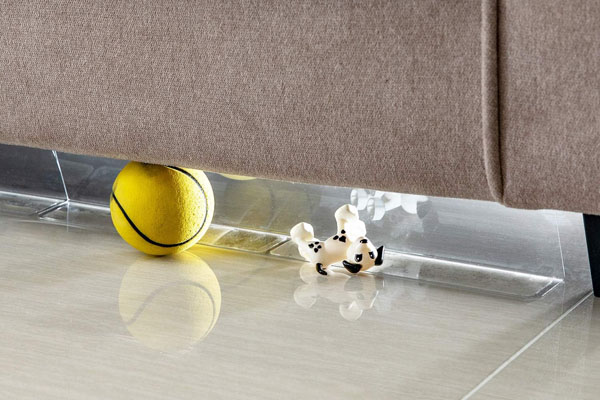 From CB: I'm constantly reaching under the couch for my dog's ball. These clear toy blockers fit under your couches and chairs to block objects from going under them. They're said to be for hard surfaces only as they have adhesive, although some people say they work for rugs too. They can be cut to size and are not completely dog proof, as determined dogs might want to chew on them (my German Shepherd chews up everything). These have 4 stars, over 6,200 ratings and an A on Fakespot. Reviewers say they work great and solve an annoying problem. "These are a must need for anyone tired of digging toys out from under furniture. The adhesive has stuck even when I move the couch a little back and forth. It is clear and you shouldn't notice it unless you're looking for it." "The annoying fetching the ball under the couch 100x a day has finally ended. Wish we would have bought this product long time ago. We only bought one pack which covered the front of our three cushioned couch and half of one side. Took me about 10 mins or less to install. Adhesive has stayed in tact so far."
Eyebrow styling cream you'll wish you bought earlier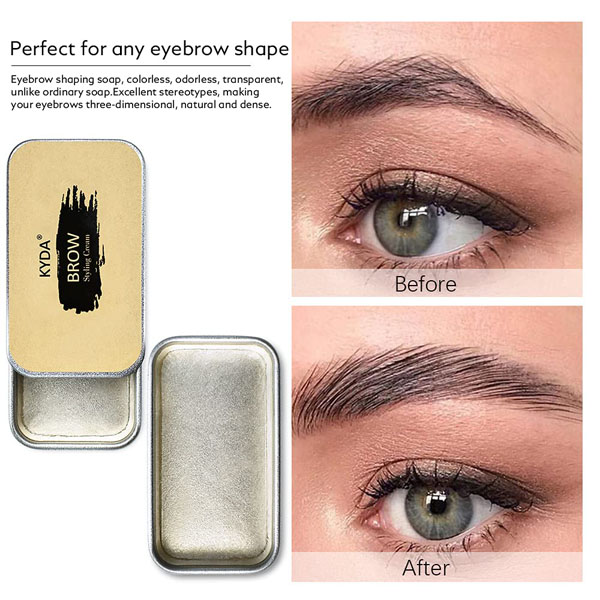 From CB: I'm always looking for new eyebrow styling products as eyebrows makes a huge difference in my look. This soap brow kit is so affordable at under $5 for one and $8 for two. It comes with a spoolie and is in a portable tin. This listing has 4 stars, over 14,000 reviews and a B on Fakespot. People say it sets even the most stubborn brow hairs and that they get compliments when they use it. "I really am only concerned about my brows staying in place, I have really long brow hairs and I can't be bothered filling them in. Most brow gels don't hold my brows in place at all. I tried this and I've been using it for a month and I LOVE it so far, its the only product that works for my long/curlyish brows." "I usually use the benefit 24 hr brow setter, and have for about 4 years. I found a new replacement and for a much more affordable price, and I have a feeling this is going to last much longer as well. Lightweight brow setting wax/ soap. This is my new favorite!"
A microfiber scrunchie that doubles as a towel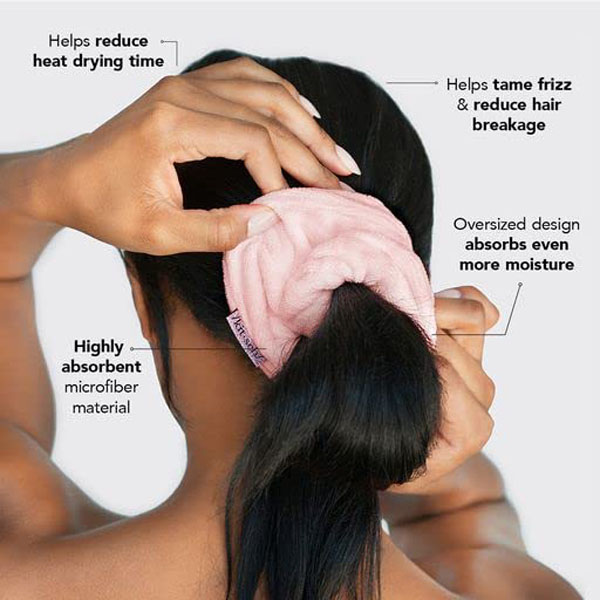 From Rosie: This scrunchie is made from microfiber towel material, so it helps absorb water when your hair is wet. It's sold in a 2-pack and there are 5 different patterns to choose from. Depending on the pattern or color, each pack ranges from $10 – $15. They have a 4.6 star rating, more than 10,500 reviews, and an A on Fakespot. In reviews, people say they're a game changer. "This towel drying scrunchi is a game changer! Not only is my hair dry in the morning, but I have loose waves and lots of body in my hair." "I have thick hair and wrapping my wet hair in one of these absorbs all the water. Great product!" "I have fine and curly hair. But… a ton of it. I was very impressed by this! My hair takes forever to dry and these definitely helped a great deal!"
A portable, fireproof and water-resistant document bag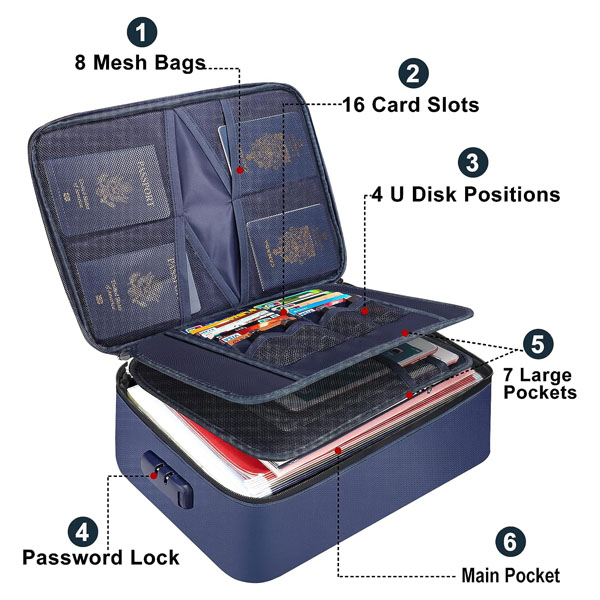 From Rosie: This document bag is fireproof and water resistant and has a strong grab handle that makes it easy to transport. Features include passport mesh bags, card slots, USB pockets, folder layers and one main pocket with a large space. There are 5 different color options, all in the $28-$32 range. It has a 4.4 star rating, more than 6,000 reviews, and a B on Fakespot. Reviewers say it fits a lot and is as portable as advertised. "This is a good organizer… to keep track of documents like passports, birth certificates, car titles, home deeds, trust documents, etc. it's also useful as a "go bag" if you have to grab them all quickly in an emergency." "We live in Florida and with hurricane season coming up I thought I'd finally invest in a safe for our documents. This thing is WAAAY bigger than I thought but that's not a bad thing. We have Wills, trusts, birth certs etc and there's more than enough room for everything mildly important."
A comfortable pair of satin pajamas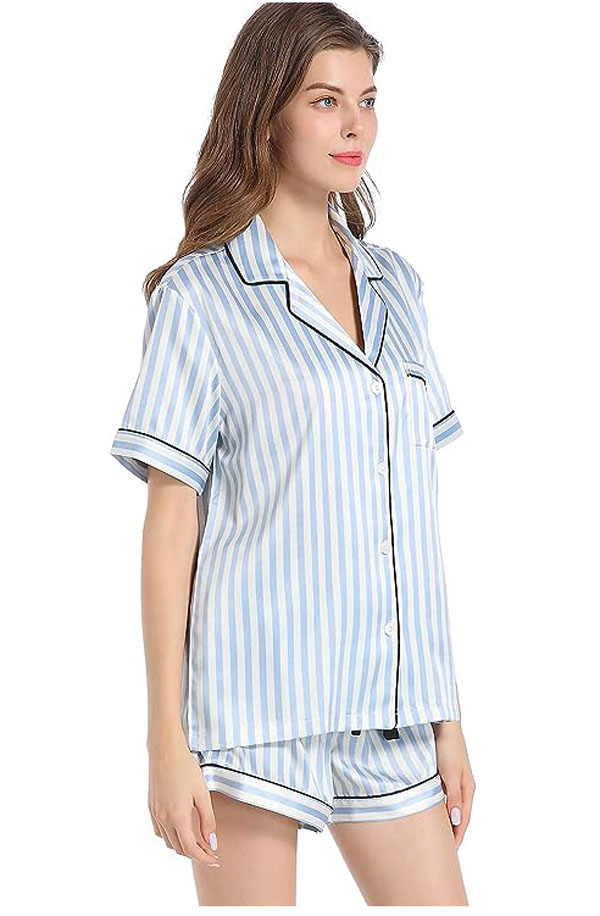 From Rosie: I love a good pair of pajamas, especially silk or satin ones like these. I wear them spring through fall because they're so comfortable and I tend to run hot when I sleep. They come in 28 different patterns and colors and cost $25. They have more than 5,500 reviews, 4.7 stars and the same score on Review Meta. People love how comfortable they are. "These are the most amazing pajamas. I have 3 sets of them. You can't tell the [difference] between these and my $120 silk pjs. These are my new go to gifts for friends too." "These are perfect and lightweight also they don't make you too hot." "Ordered these for my wife. She loves them. The fit was perfect and she raves about how soft and silky they feel on her skin."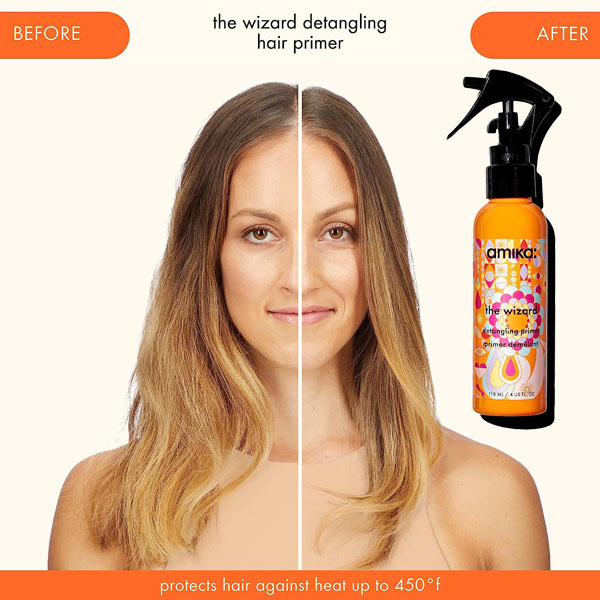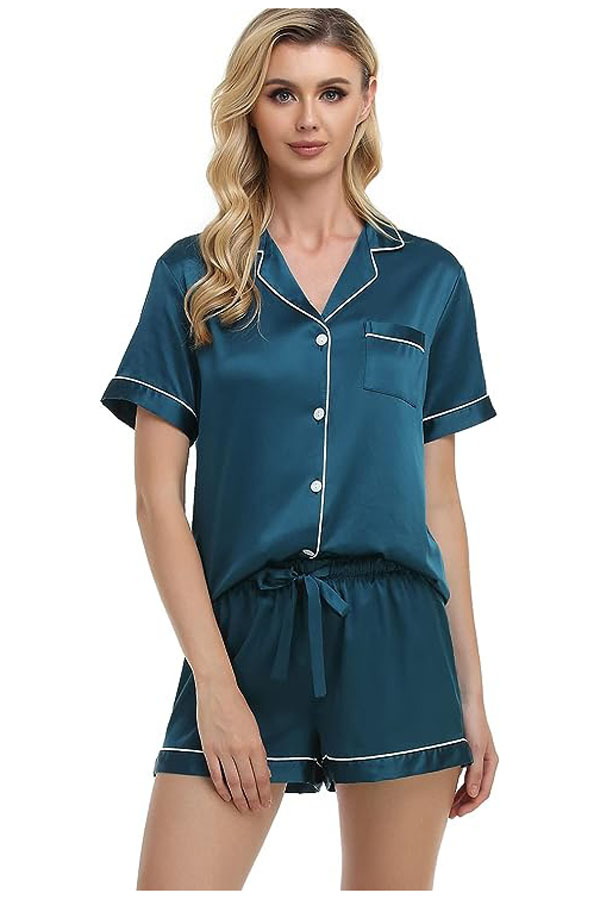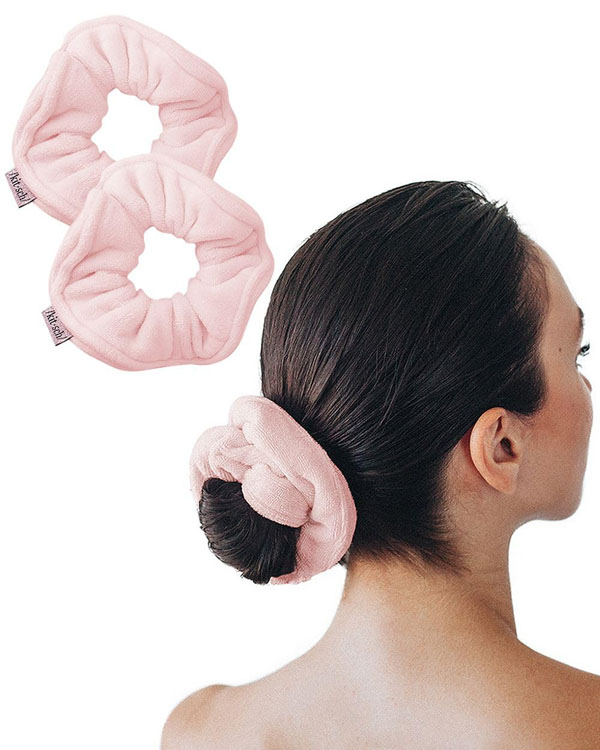 Thanks for reading and commenting on our affiliate post! If you make any purchases through these links we get a small percentage and appreciate it.