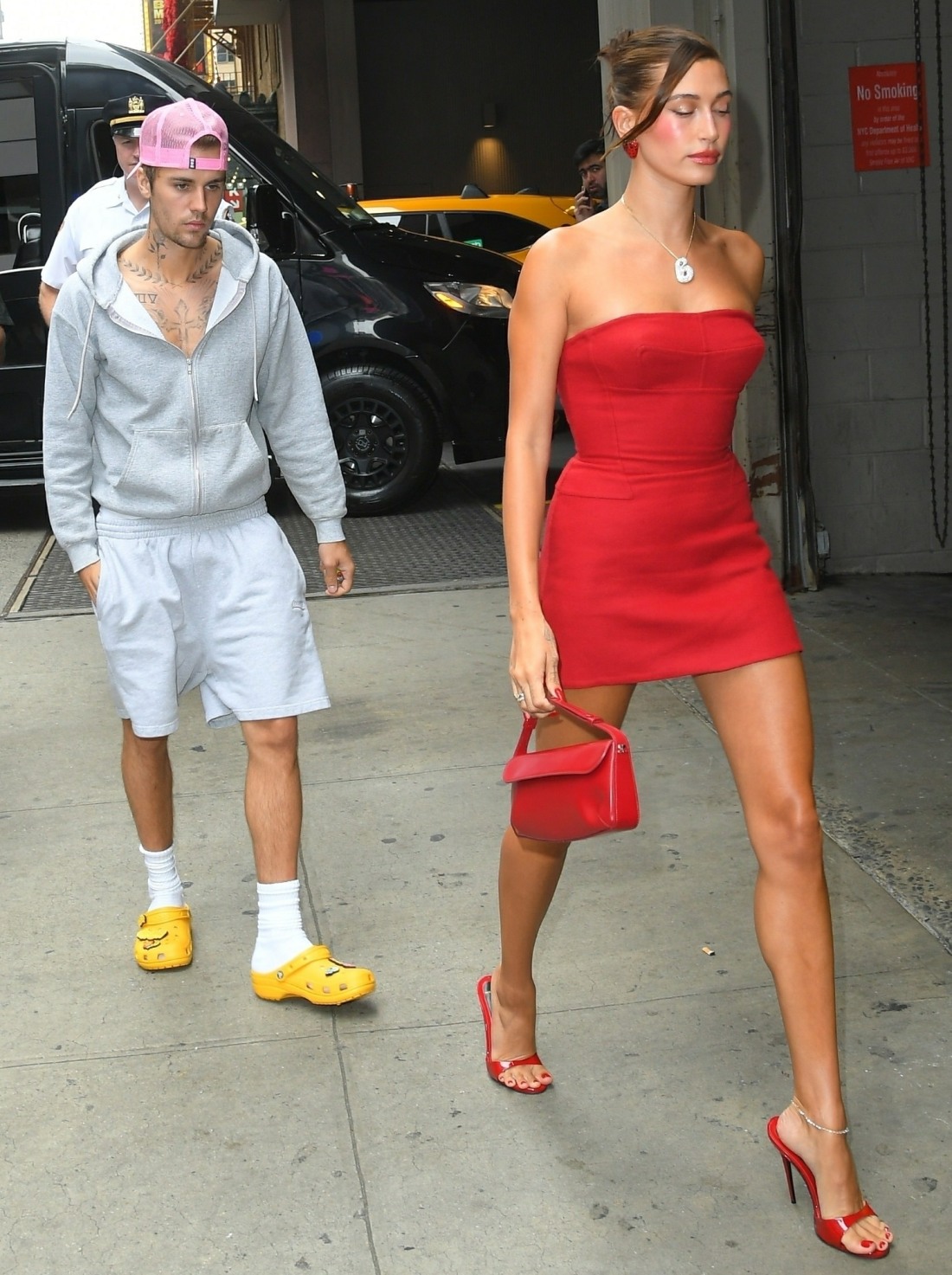 It honestly took me a good ten minutes to figure out what the hell was happening here. At first, I thought Hailey Bieber was being paid to shill Krispy Kreme donuts and I was like "I would do that for free." Then I thought Hailey was launching her new Rhode products AT Krispy Kreme, and I was like "you can rent out a Krispy Kreme for product launches??? OMG!" But now I get it – Hailey has done a "collaboration" with Krispy Kreme and her Rhode label. Basically, Hailey is offering Rhode peptide lip treatments in Krispy Kreme flavors, and Krispy Kreme is bringing back Strawberry Glazed Donuts in association with their Rhode collab. Truly, we all win here.
So, these photos are of Hailey and Justin Bieber going into a Krispy Kreme in New York and just… talking with staff and posing for photos. Hailey was all dolled up in a great red ("strawberry") minidress, while Justin wore Crocs, shorts, a hoodie and a baseball cap. He really made a point of not dressing up for her event, although he did promote her sh-t on his Instagram. Are you getting some kind of vibe from them? The vibe I get from her is that she's increasingly embarrassed to be seen with her perpetually underdressed husband. After the trip to Krispy Kreme, they went to lunch at Bar Pitti. She booked it out of the restaurant too, like they had a fight.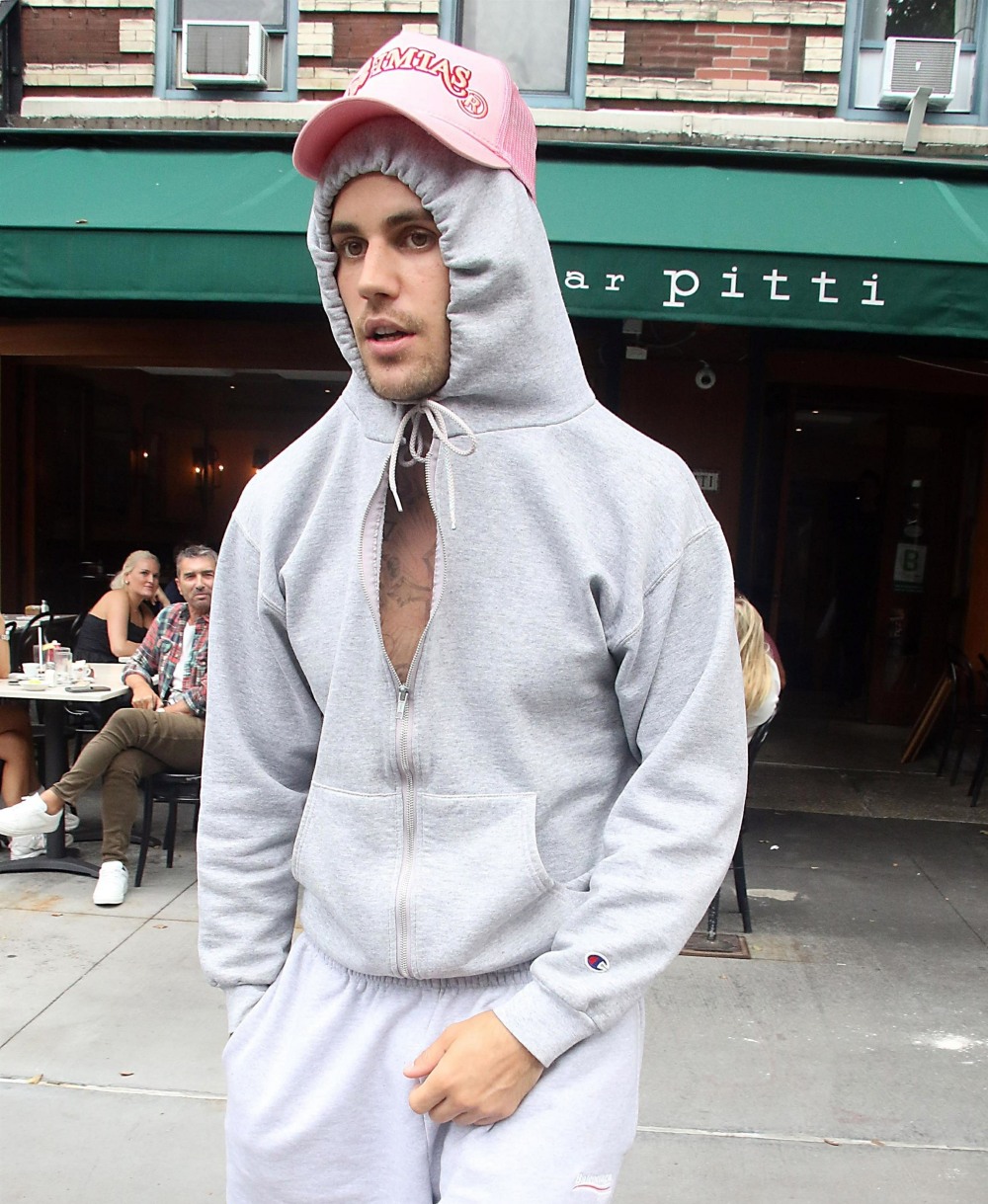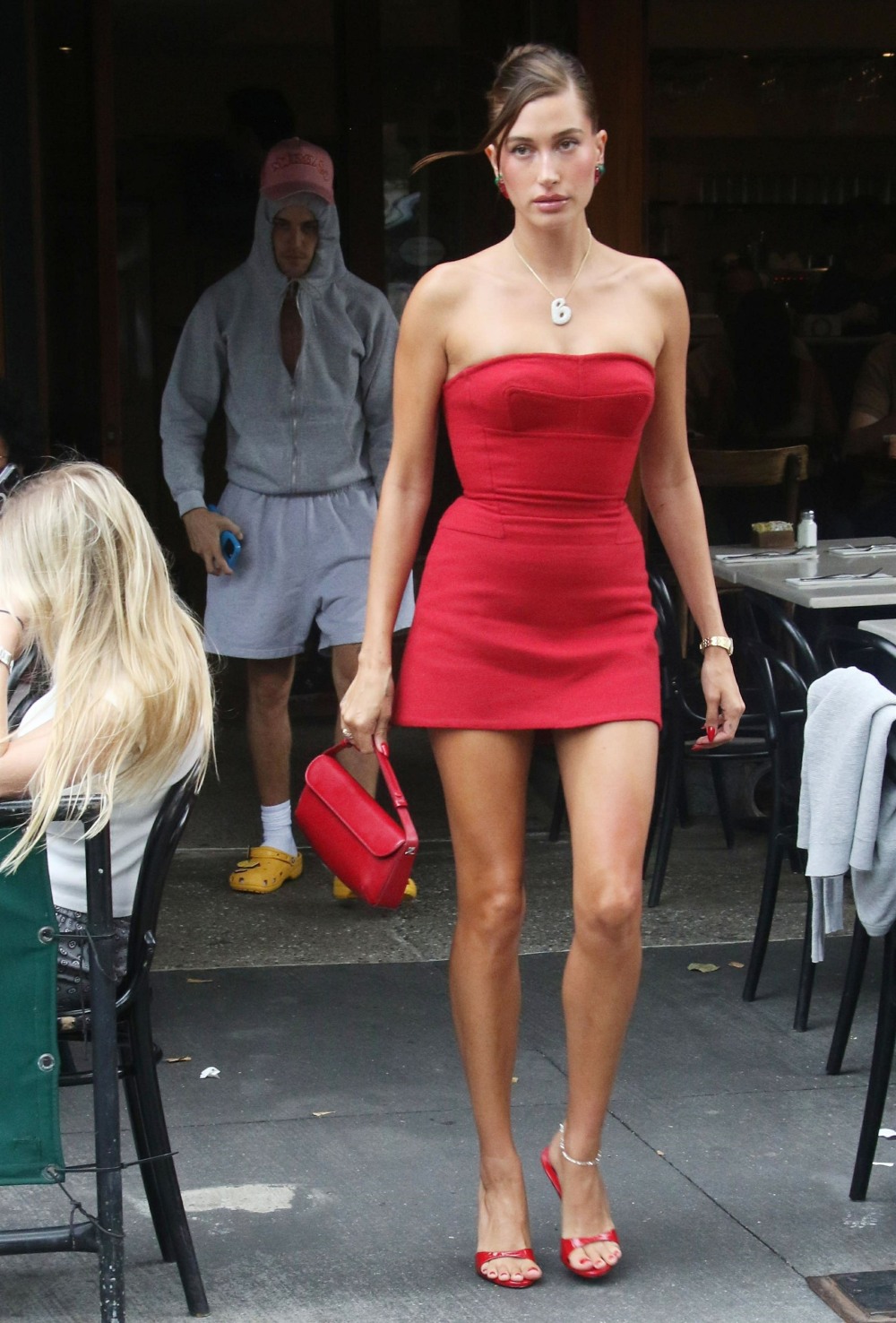 Photos courtesy of Backgrid, Instagram.