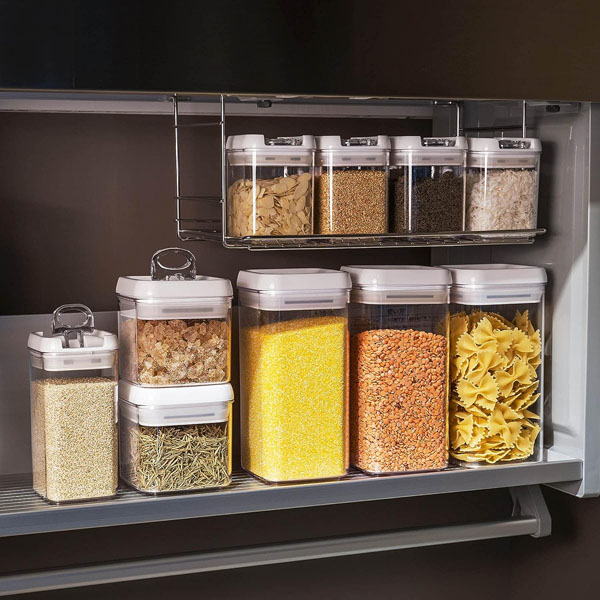 From CB: There are so many great sales for Labor Day on Amazon that I'm having a hard time figuring out what to buy! I really want this set of vacuum sealed canisters for my pantry and refrigerator. The set of three is now on sale for 30% off. Here are links to sales and some things Rosie and I are looking at on Amazon.
All the Labor Day Sales
Up to 30% off premium beauty products from Laneige, The Face Shop, and more
Up to 39% off Samsung Galaxy A8 Tablets
Up to 41% off Waterpik Oral Care
Up to 45% off DEWALT Tools and Accessories
Up to 21% off Bose Headphones, Speakers, Frames and Soundbar
Up to 21% off Gillette & Venus
Up to 50% off Echo Devices
Up to 43% off Bio Bidet Seats and Attachments
Up to 34% off LifeStraw Water Filtration Products
Up to 30% off Stanley Drinkware and more
34% off Bissell CrossWave Cordless Max All in One Wet-Dry Vacuum Cleaner and Mop
17% off Dyson Cordless Vacuums
Up to 30% off Ninja Blender, Kettle and countertop fryer
29% off Ninja AF161 Max XL Air Fryer
33% off Jackery Solar Generator 500 for Outdoor RV/Van Camping, Overlanding
68% off Neutrogena Rapid Firming Peptide Eye Cream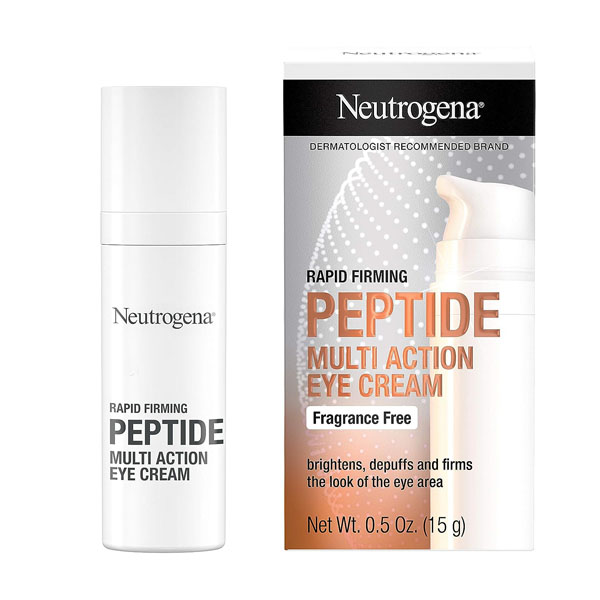 CB: Neutrogena Rapid Firming Peptide Eye Cream is formulated with cucumber extract, camellia leaf extract and peptides to depuff and brighten the delicate undereye area. It's currently on deep discount for under $15. This listing has over 6,000 reviews, 4.3 stars and a B on Fakespot. Reviewers say it really works to depuff their eyes and fade dark circles. "The past year I've dealt with puff under eyes and horrible bags. I've tried several different things. Nothing has worked until this. I noticed a slight difference after the first application. I've been using it a few days now and my bags are almost gone." "I love this eye cream! Other products can dry the area around my eyes out , this one really moisturizes and I think it's helping with puffiness and dark circles."
30% off The Face Shop's rice water foaming facial cleanser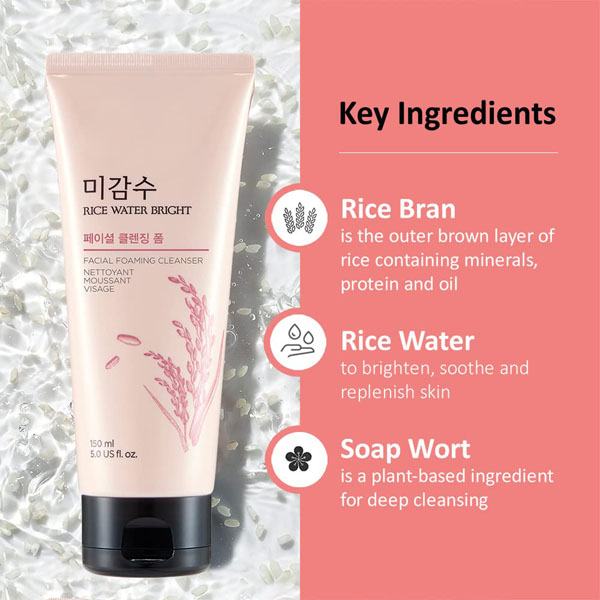 From CB: I'm always looking for new face washes to try. The Face Shop rice water foaming cleanser is on sale for under $9 for Labor Day! This is a gentle cleanser that is suitable for sensitive skin. This listing has over 16,000 ratings, 4.5 stars and a B on Fakespot. People say it cleans really well and leaves their skin smooth and soft. "I love this cleanser. You only need a little bit of it every wash and it cleanses your face really well. It leaves your face feeling so smooth and silky!" "My skin is smooth, bright, and has virtually zero blemishes after only 2 weeks of using this. I've even gotten compliments."
30% off a Surge Protector, Multi Plug Outlet Extender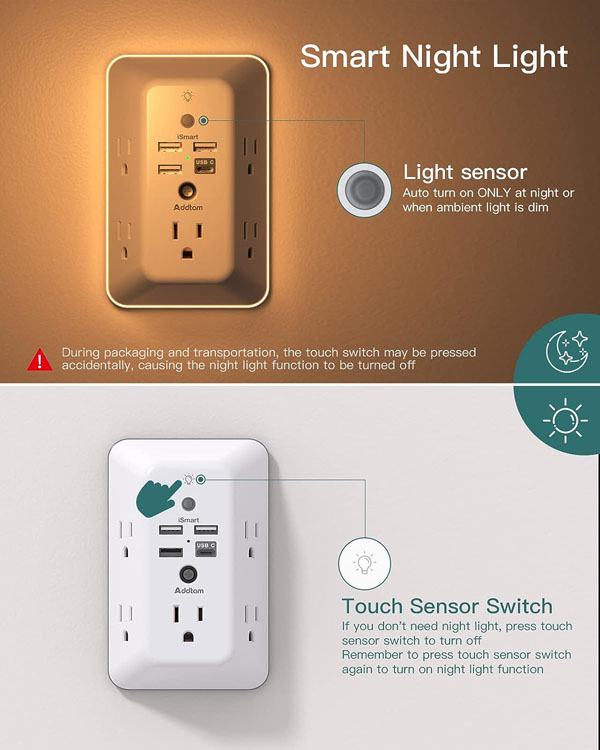 From CB: I have so many devices charging near my bed. This surge protector fits over your outlet and comes with three USB plugs, a USB C plug and five more outlets. It's currently on sale for 30% off at under $14. It has over 5,700 ratings and 4.5 stars on ReviewMeta. Reviewers say the night light is not annoying and that it's just what they need to charge everything. "These give off an awesome ambient light. Low enough not to annoy, but bright enough to get bearings at night. The multi outlet access it great when your a tech guy like me. I never need to go far if I can't find a wall adapter for my USB cord." "This is great quality, has a cool "backlight" effect, and works like a champ. It's nice to have all our devices in one spot now. Very convenient."
45% off LilyAna Naturals Retinol Cream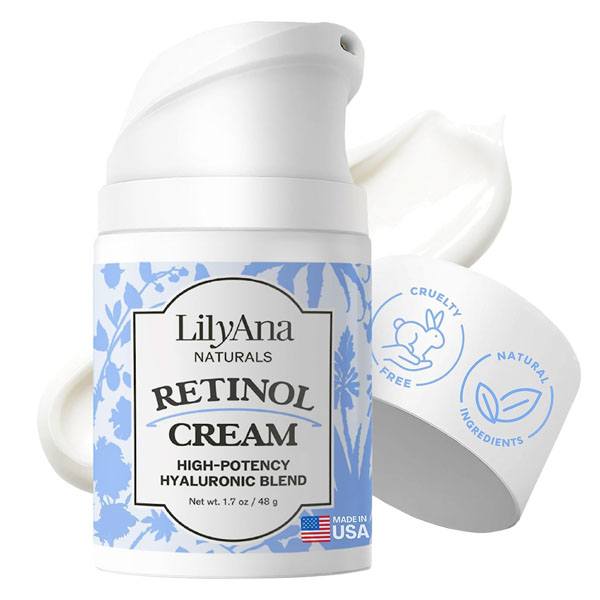 From CB: LilyAna Naturals Retinol Cream is a bestseller and is a vegan formulation with retinol, hyaluronic acid and jojoba butter. It's currently on sale for almost half off at under $17 for 1.7 ounces. This listing has almost 39,000 ratings, 4.5 stars and a B on Fakespot. I'm going to pick some up when it's on such deep discount. People say it reduces wrinkling and that they're surprised at how well it works. "I have been using this faithfully since April and I just noticed this week that I no longer have parenthesis wrinkles around my mouth. It feels very moisturizing as well." "I am new to the retinol game. I bought this to try and I absolutely love it! I am 52 years old and have definitely noticed a difference in my fine lines."
20% off Vintage-style, embossed glass coffee mugs that make perfect gifts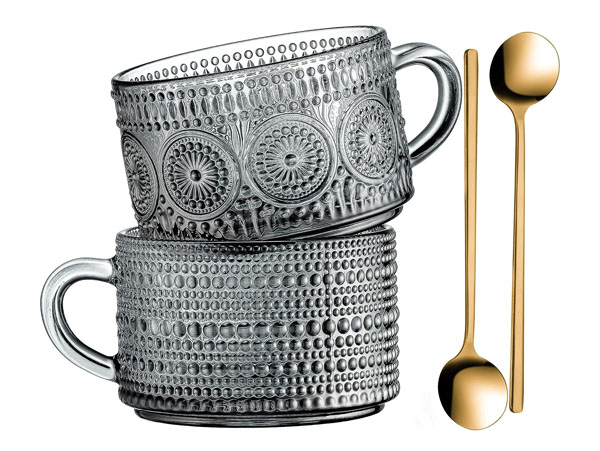 From Rosie: This gorgeous set of 14oz embossed glass cups come in 7 different styles and are currently on sale for around $21 per set. They're versatile, as well, and can be used for hot or cold coffee, tea, ice cream, etc. They have a 4.7 star rating, more than 2,200 reviews, and an A on Fakespot. People love how beautiful yet sturdy they are. "Love the designs on the side and that they are stackable, so I don't have to worry about them slip-sliding in the cabinet. They are great for coffees, ice cream, puddings, etc." "Charming vintage glass cups – a perfect addition to my coffee bar! These cups not only evoke nostalgia but also elevate the aesthetics of the space. Their timeless design adds a touch of elegance to my coffee corner."
33% off Magnetic tiles for hours of STEM fun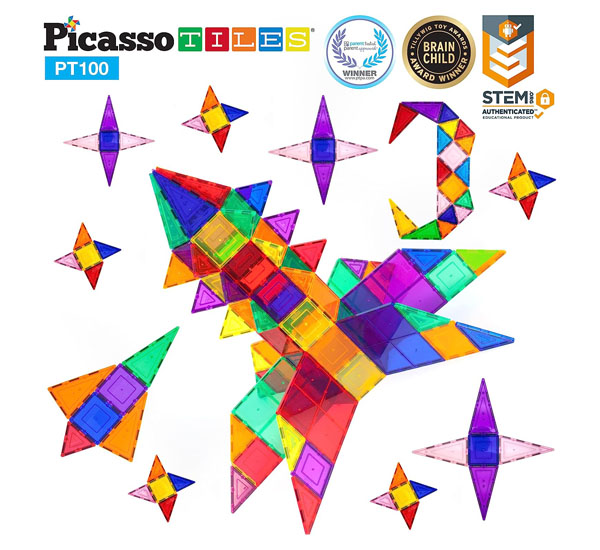 From Rosie: My older son could entertain himself for hours with these magnetic tiles. In fact, he still plays with the set that they have at his after-school program. They come in sets of 60 or 100, and right now, the 100 piece set is on sale for $20 off. They have a 4.9 star rating, more than 29,600 reviews, and a B on Fakespot. Reviewers also rave about how much their kids love them. "I love the Picasso magnetic tiles! My two-year-old absolutely loves them and asks me to build a house with him every single morning." "My grandchildren ages 9,7 and 5 enjoy these magnetic tiles so much. They make new things every time they play with them. From castles to spaceships. I will be buying another set so they can build bigger buildings!"
$70 off an ice maker that makes nugget-sized ice cubes


From Rosie: My MIL has one of these and she is absolutely obsessed with it. I know they can be pretty expensive, but this one is on sale for $70 off right now. It comes in 7 different colors, but not all of them are currently on sale. It has a 4.3 star rating, almost 600 reviews, and an A on Fakespot. In reviews, people are impressed with how nicely it makes pellet-sized ice. "This is the perfect ice maker if you love the small soft ice to eat. I absolutely love it." "I absolutely love this machine. It is easy to use makes some noise but not bad. The ice is just the right size for chewing (almost like sonic ice). I freeze any ice that is left over and just as good out of the freezer. Easy to clean with the self clean feature. I am so glad I finally made this purchase!"
30% off bamboo serving trays for breakfast in bed, TV dinners, and more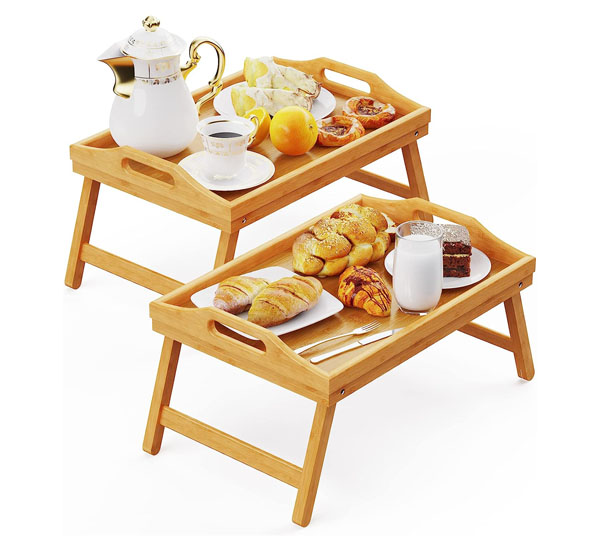 From Rosie: These bamboo trays remind me of what my mom used to use when I was a kid and she'd let us sit on the floor and eat for family movie nights. They are currently on sale for 30% off. They have a 4.5 star rating, more than 1,500 reviews, and a B on Fakespot. People comment about how lightweight and sturdy they are. "I needed this post surgery and it became one of my favorite items! Its lightweight yet sturdy. The legs fold easily and is well made." "Absolutely love how compact and light these are to carry, store and fold up. We use these regularly while we eat midnight snacks in bed or watch movies and eat." "These are lightweight yet sturdy trays. Large enough to hold dinner plates, yet not too big and cumbersome."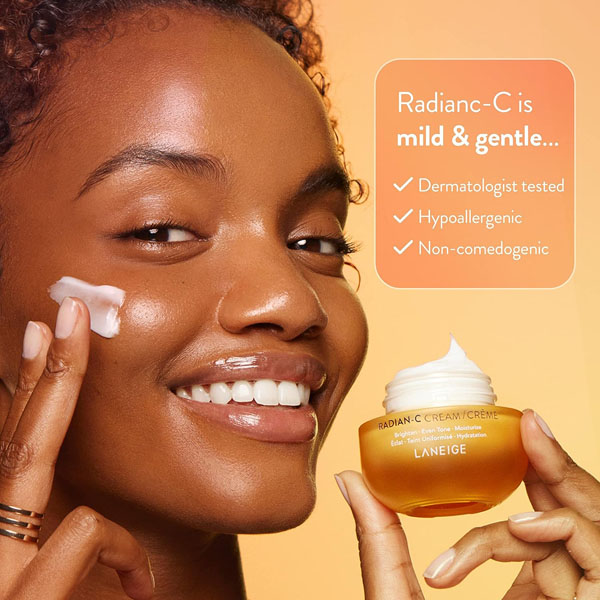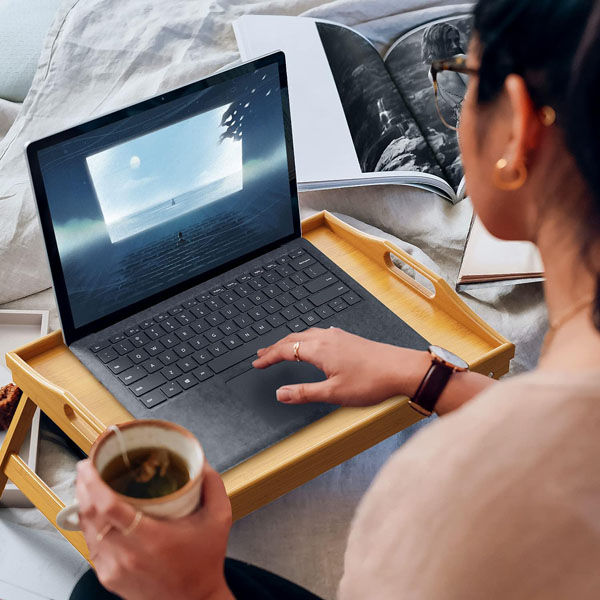 Thanks for reading and commenting on our affiliate post! If you make any purchases through these links we get a small percentage and appreciate it.