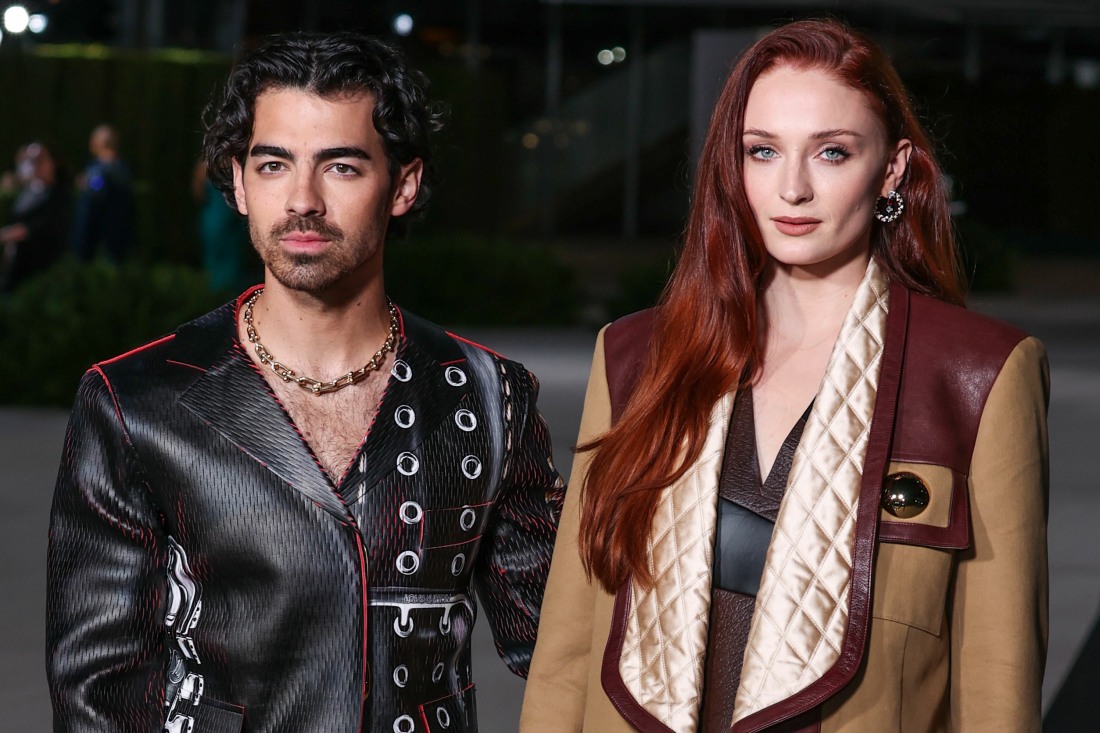 An underrated indicator that a couple is headed for divorce: when a tall wife stops caring about her shorter husband's feelings and starts wearing high heels around him. I apologize to all of the short kings out there, but it's true. In every photo of Sophie Turner and Joe Jonas in the past year, she's wearing sky-high heels and towering over him in photos. The marriage was doomed! Sophie and Joe have been together since 2016 – she was 20 years old at the time and starring in one of the biggest shows in the world. Joe was a 27 year old pop star at the time. I honestly thought Sophie was way too young to jump into a serious relationship/marriage at that point, but they did get married (in 2019) and they had two children in 2020 and 2022. It sounds like the marriage kind of fell apart soon after they welcomed their second kid.
Joe Jonas and Sophie Turner are headed toward divorce … TMZ has learned. Sources with direct knowledge tell TMZ … Joe had his people contact and consult with at least 2 L.A.-area divorce lawyers and he is on the cusp of filing divorce docs to end his marriage to Sophie.

Our sources say the couple has had "serious problems" for at least 6 months. We're told over the last 3 months, Joe has been caring for their 2 young children "pretty much all of the time," even as his band was touring. We're told Joe currently has both kids, as the group plays around the U.S.

On the surface, it seems there's been no outward signs of trouble. Joe and Sophie have attended events together. However, in recent weeks … Joe has been seen not wearing his ring. And they recently sold their Miami mansion. They bought that place just a year ago … and sold it fairly quickly, for a decent profit.

Joe and Sophie first linked up in 2016 … and got engaged a year later. In 2019, they were married — Vegas-style — and have been living the family life ever since … quickly welcoming their first kid in 2020 … and another in 2022. A lot has happened for them in 4 years.

Professionally, Joe and Sophie have been busy — mostly JJ, though. He's gone on tour with his brothers recently and is scheduled to perform through the winter. Sophie's done some TV/movie stuff in recent years — but isn't nearly as active as she was during her 'GoT' days.
Sophie "isn't nearly as active as she was during her 'GoT' days" – she gave birth to two children in three years, you f–king misogynists. This is TMZ trying to put some kind of "spin" on a man dumping his wife less than fourteen months after she gave birth to their second child. And why would it be a big deal for Joe to care for their children? Is Sophie filming on location or something? Is this just Joe throwing a tantrum that his young wife isn't a stay-at-home mom?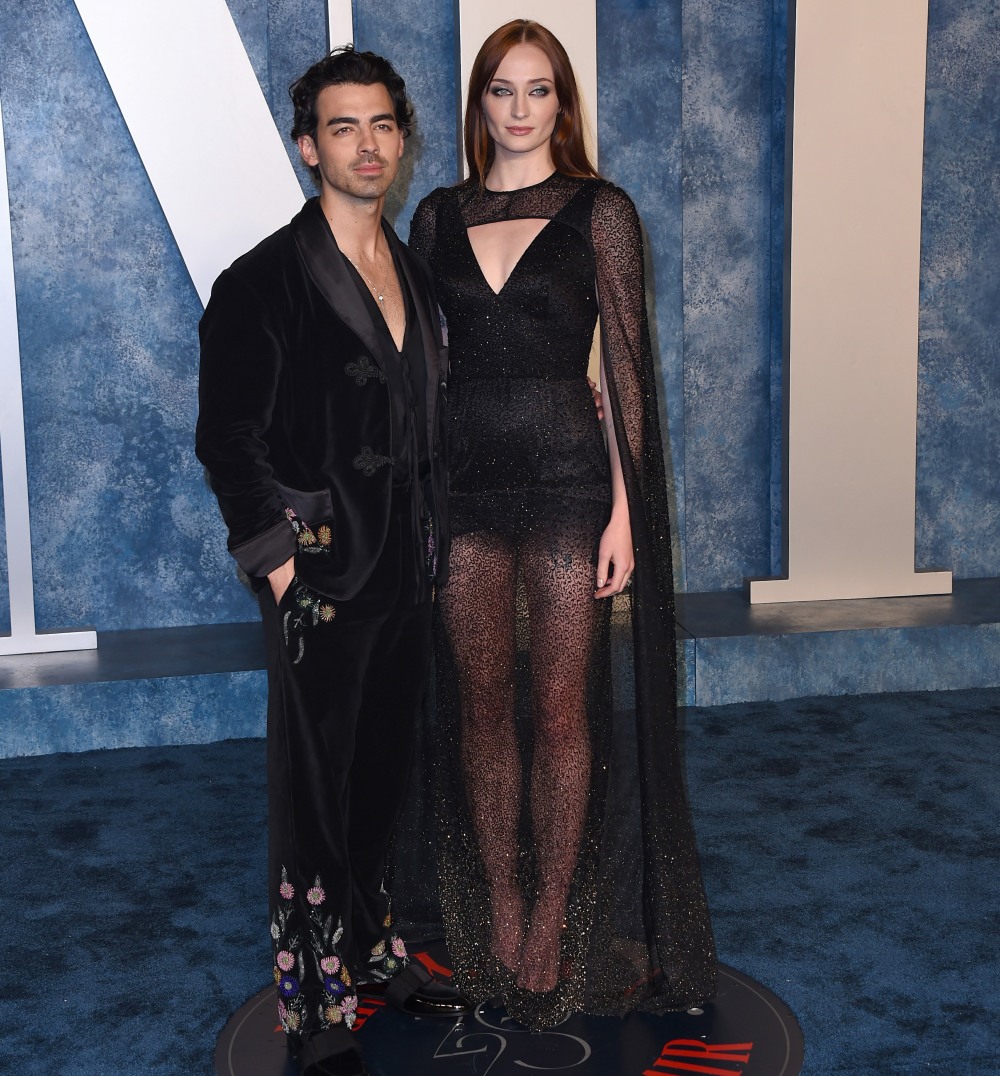 Photos courtesy of Avalon Red, Backgrid, Cover Images.