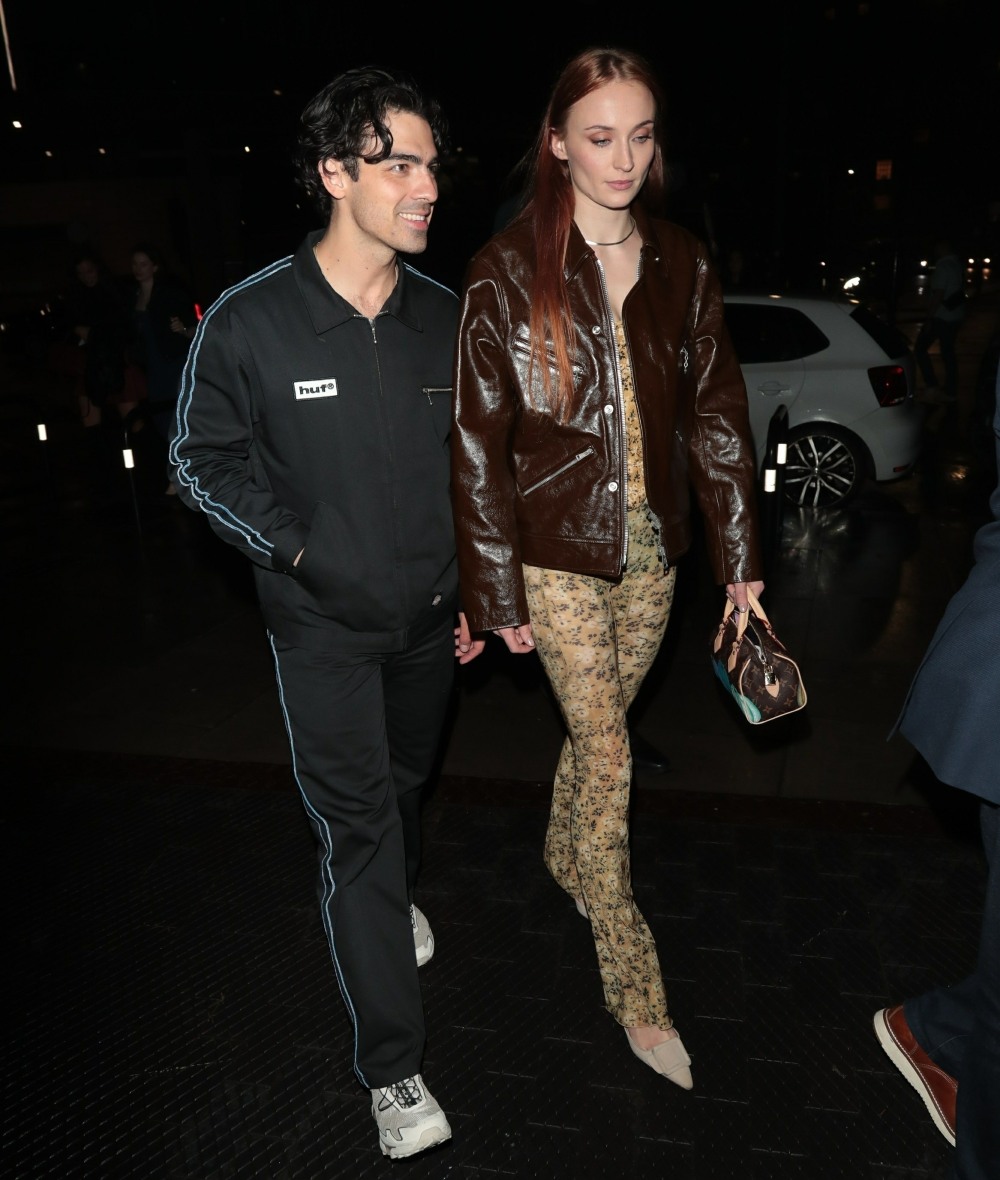 This week, on the day that Joe Jonas filed for divorce from Sophie Turner, he organized a little paparazzi photo-op with his two daughters and some unknown woman, probably a nanny. They were having breakfast at Sweet Butter Kitchen. So… he's already trying to flood the public with images of "Joe Jonas, the doting single father who cares for his children while their unfit mother works in a different country." As I've said before, I really hope Sophie is watching what he's doing and figuring out her plan of action. She should not expect him to "play fair" – he has literally spent the whole week smearing her and telling the world that he spies on her. It doesn't matter if nothing Joe has said has landed – Sophie needs to be prepared for when he finds something that does land. Meanwhile, the misogynists at TMZ actually had a story which is seemingly negative about Joe Jonas?
Sophie Turner was struggling after the birth of her second child, and Joe Jonas was "less than supportive," so claims several sources who were around Joe after the birth.

Our sources say, after their youngest child was born a year ago July, Sophie didn't want to leave their home … she didn't want to be photographed or go to events. Nevertheless, she attended several events with Joe, but at one specific event, several people who were there said Sophie made it clear she was uncomfortable and didn't want to be there.

Shortly after that event, there was another in which Joe attended but Sophie didn't. Our sources say Joe complained Sophie was MIA and felt she needed to get out more. It was clear to the people who were there and heard Joe … there was a strain in the relationship.

What's interesting … as we reported, over the last 6 months it seemed the tables had turned for Joe … he was complaining she was too into partying. Sources connected to Joe acknowledge "challenges in the relationship," but say Joe was supportive of Sophie getting the London acting gig.
So, a woman who had been open about her years of mental health struggles found it difficult to bounce back into public life after giving birth to her second child, and instead of being supportive and listening to what Sophie was going through, Joe demanded that she doll herself up and be his plus-one to events. Then, after she made a postpartum recovery and started to gain some independence away from Joe, suddenly he had BIG problems with his tradwife going outside. "Go outside! No, not like that." Just what every young mother wants to hear. Like, I was never a Joe Jonas fan (Nick is the only JoBro I would f–k with), but I didn't actively hate him until this week.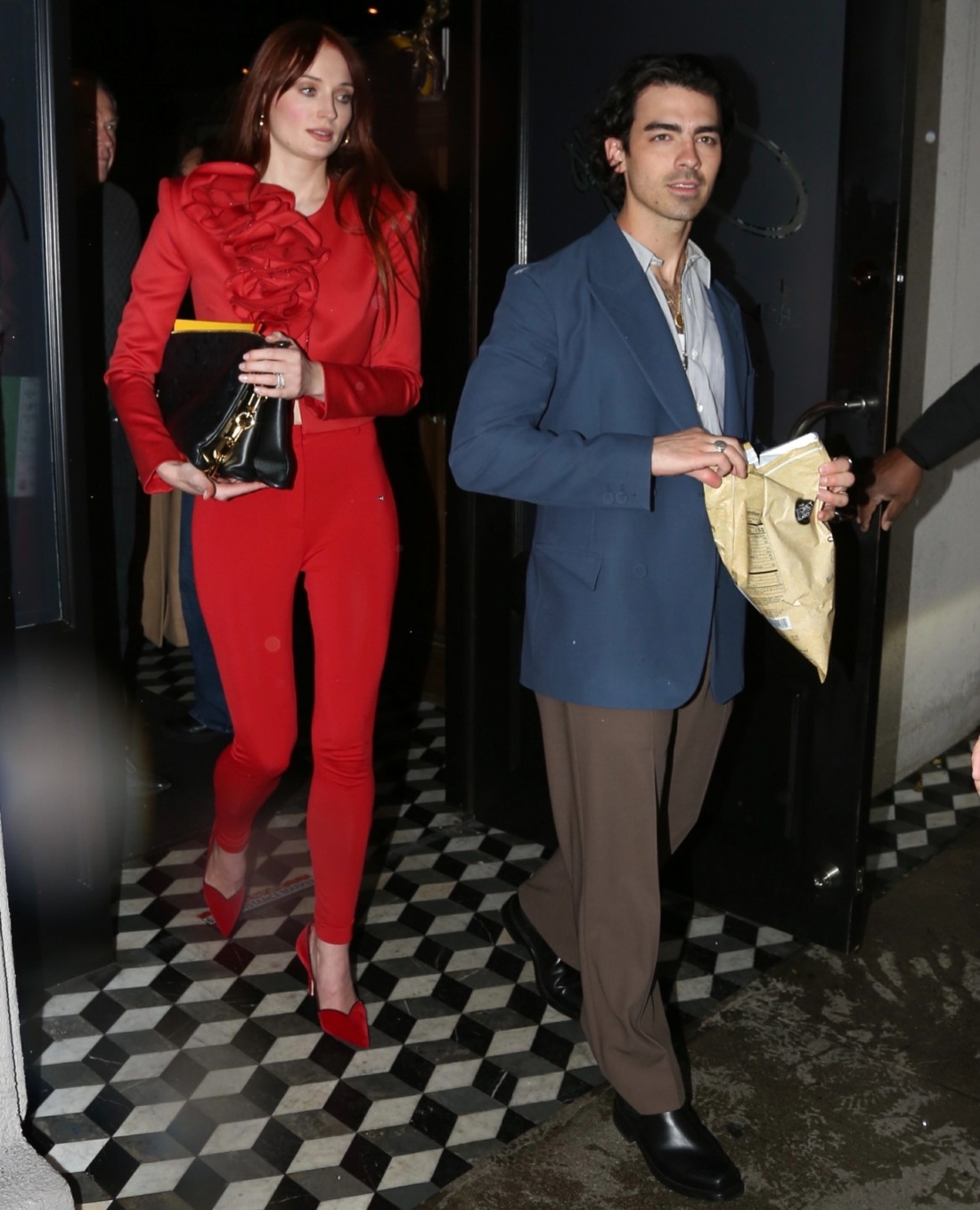 Photos courtesy of Backgrid, Avalon Red.