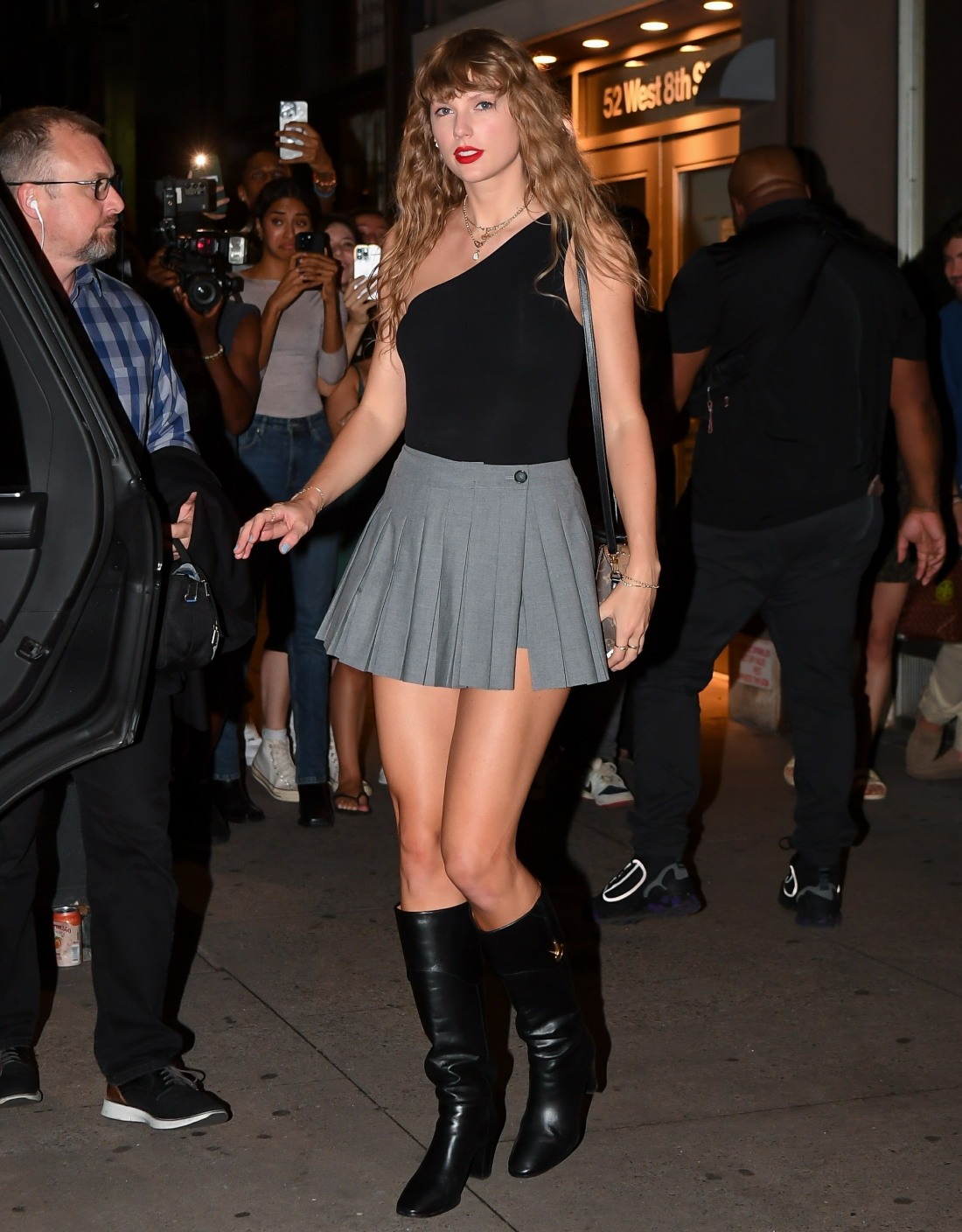 Here are some photos of Taylor Swift out in New York on Friday night. She was one again at the Electric Lady Studios in Greenwich Village. It's Taylor's hottest club – she's been recording at that studio for the better part of a year, and she invites her friends to hang out with her there. On Friday, Margaret Qualley, Karen Elson, Cara Delevingne, Sadie Sink, Hayley Williams and several other friends all joined her.
Guess who else was there? Sabrina Carpenter. If you're in any way familiar with the backstory of Olivia Rodrigo's first album, Sour, you know that Sabrina Carpenter was "the other woman" in Olivia's first relationship. After Taylor and Jack Antonoff sicced their lawyers on Olivia over her song "deja vu," Taylor then invited Sabrina to open for her Eras Tour. Taylor and Sabrina are now tight, and Olivia is apparently writing music about how Taylor f–king sucks. Behold, Olivia's "The Grudge," which many people believe is about Taylor.
There's also a lot of discussion about Olivia's "lacy," which is more clearly about a woman – a rival, someone who screwed over Olivia professionally and personally?
I have no idea what's about Taylor and what's about Sabrina or whether these songs are about someone else entirely. What I do know is that on the same day Olivia's GUTS album was released, Taylor was in her Bad Blood era with her performative girl squad, which now includes Sabrina Carpenter. Sh-t went down and I'm on Team Rodrigo.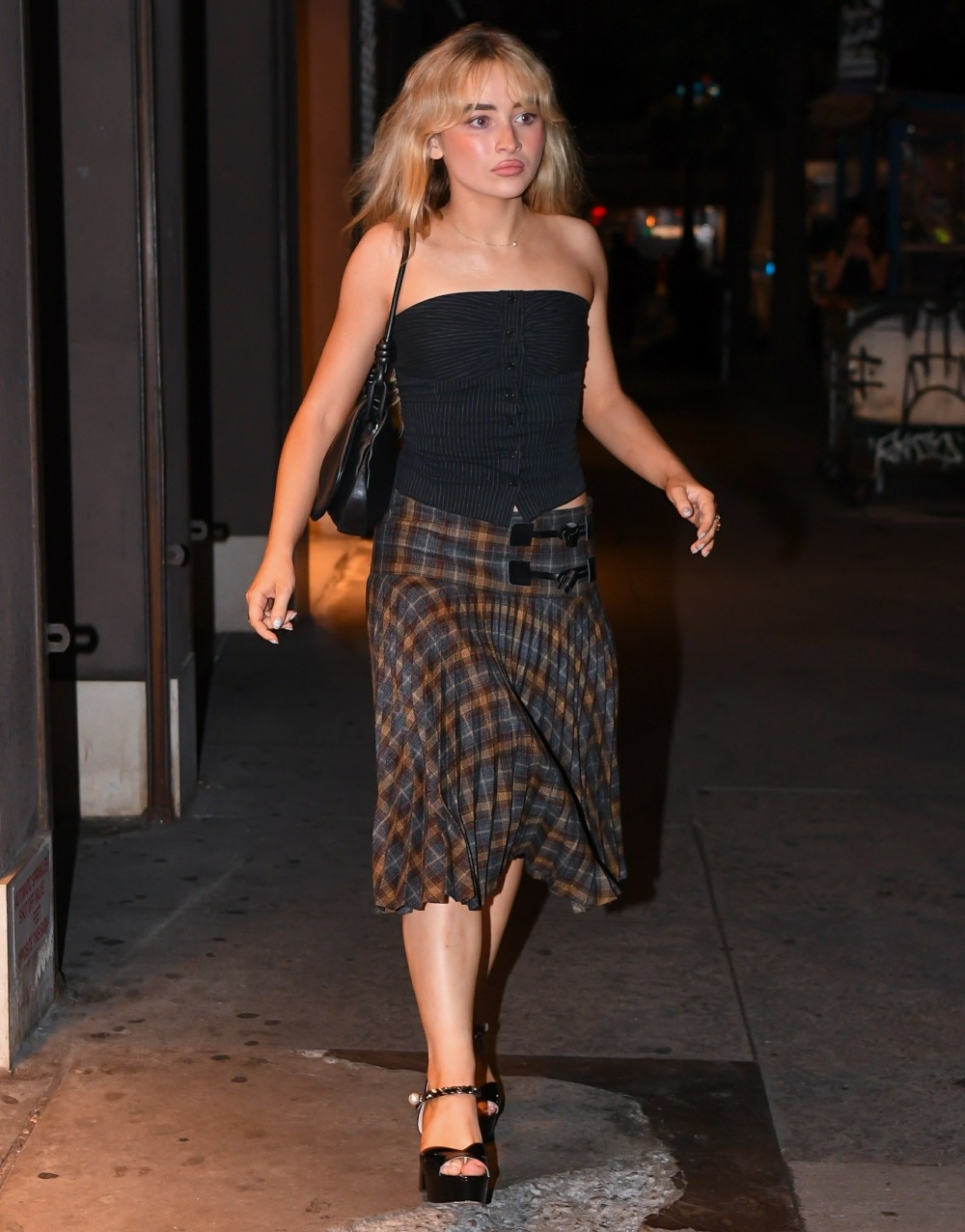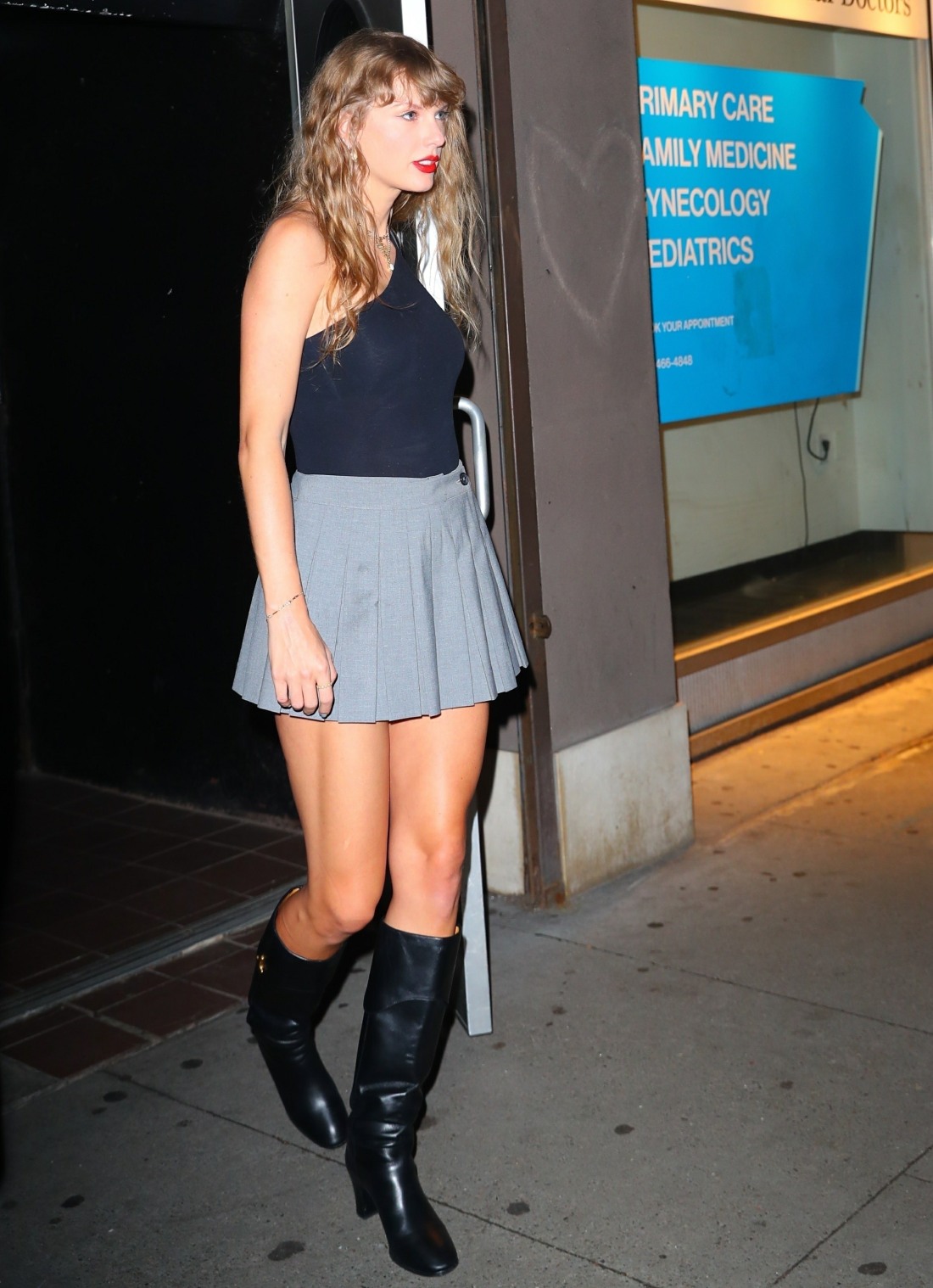 Photos courtesy of Backgrid.