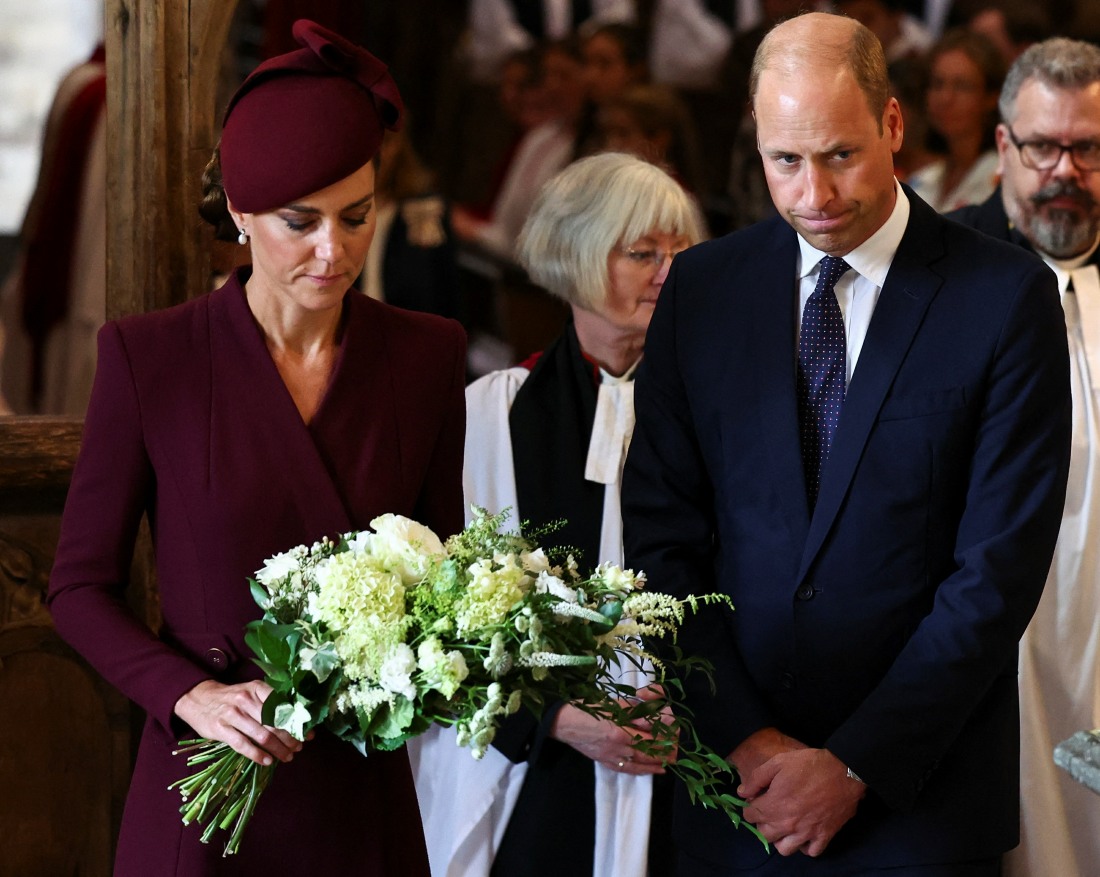 Here are more photos of Prince William and Kate in Pembroke, Wales on Friday, the death-anniversary of QEII. As we discussed on Friday, William and Kate had a big, keen plan to take their taxpayer-funded helicopter down to Wales for a little stunt for the death-anniversary. They would visit a church, listen to a 10-minute service (in which they were apparently the only ones there), lay some flowers by a photo of QEII, and then they were off to some tacked-on event with a seaweed farm. The problem? Their helicopter was caught in fog and they were more than an hour late to the church. It was so bad that even the sycophantic royal media openly reported their helicopter use and their lateness. It was also bad because Prince Harry didn't need or want to pull a stunt for the death-anniversary – he simply went to St. George's Church, put flowers near his grandmother's crypt and paid his respects in a simple and dignified way. As such, he exposed Will and Kate for being narcissistic horses' asses. All of which to say, Peg's team was MAD. Take it from Tom Sykes at the Daily Beast:
Prince Harry dramatically upped the ante in his war with the royal family Friday as he upstaged his estranged brother Prince William by making a shock visit to the late Queen Elizabeth's grave on the one-year anniversary of her death. He was snapped by a member of the public emerging from St George's Chapel in Windsor Castle, where the queen is buried, just minutes before William and Kate were due to attend a service in her memory.

The extraordinary decision by Harry to show up unannounced seemed designed to undermine his brother's carefully scheduled appearance in Wales, some 230 miles away, which began shortly after social media was flooded with pictures of Harry leaving the chapel. The chapel is open to the public and it is thought Harry simply walked in. It was the latest sign of the parlous low to which relations between Harry and the royals have sunk.

A spokesperson for the king, who has been keen not to escalate the conflict with Harry, declined to comment, but palace sources sought to transmit a sense of insouciance, saying that members of the royal family had, "found ways to pay tribute at the chapel privately and individually" and implying the king had no issue with this.

Privately, of course, palace planners are likely to be rolling their eyes at what seems like a calculated attempt by Harry to upset the careful choreography of the day's events. These saw the king issue a statement and audio message praising his mother on the stroke of midnight and then attend a church service Friday morning at Balmoral in Scotland, where he and Camilla greeted members of the local community. William, however, is unlikely be so relaxed, or to miss the significance of his brother's actions.
Harry looked like a grandson who was devoted to his grandmother and wanted to pay his respects in a simple, unshowy way. It's flat-out ridiculous to imply (or say outright) that Harry designed any part of this with an eye towards escalating the "feud" which only exists in William's head.. What was even funnier is after that Harry photo came out on social media, the other Windsors rushed to say that they did the same thing as Harry by visiting St. George's Church and leaving flowers. It's very funny to me that Buckingham Palace seems to be making a concerted effort to dial down the drama of Harry's church visit, all while William appears to be raging out because his Welsh stunt looked ridiculous by comparison. I expect William was probably screaming down the phone "she was MY grandmother, I OWN HER MEMORY, not Harry!"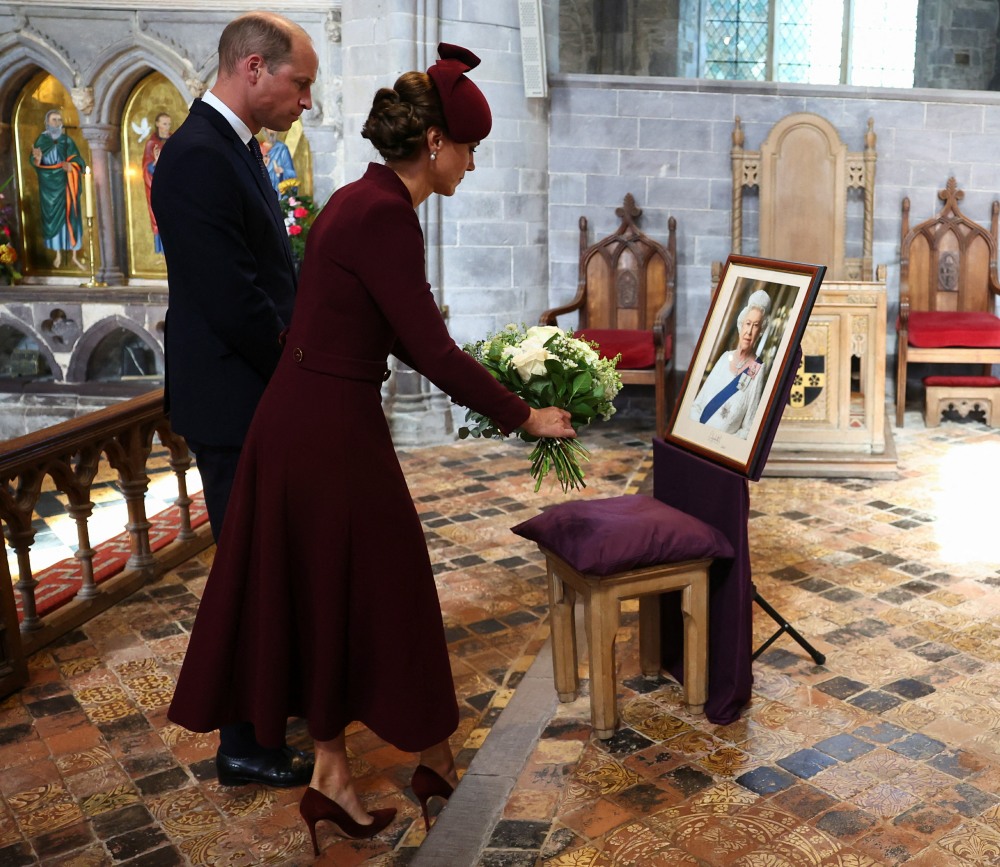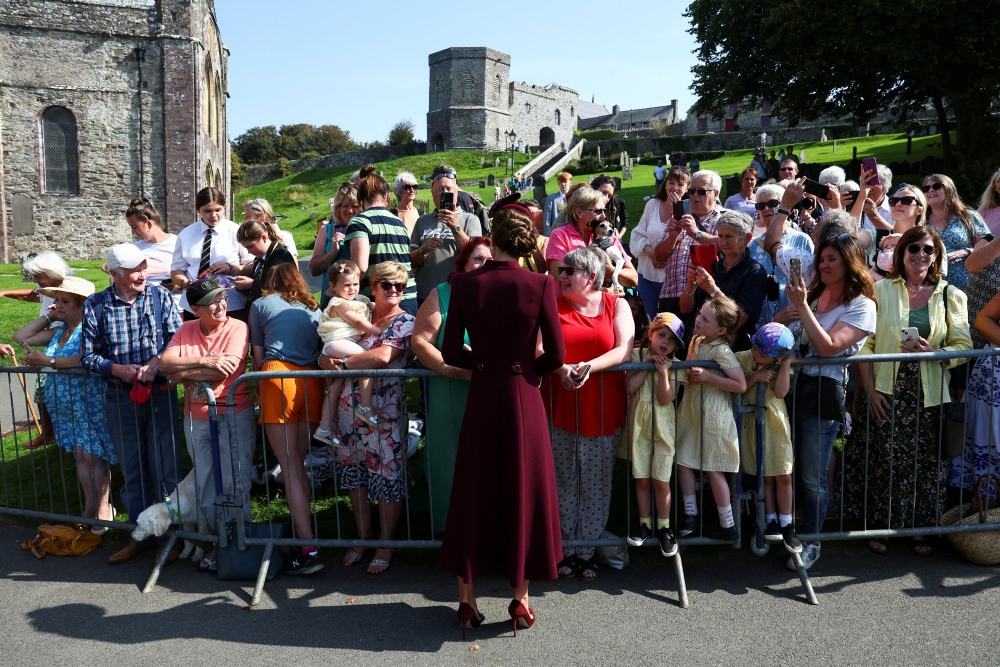 Those Welsh seaweed people looked so bored with Will and Kate's dumb little added-on event.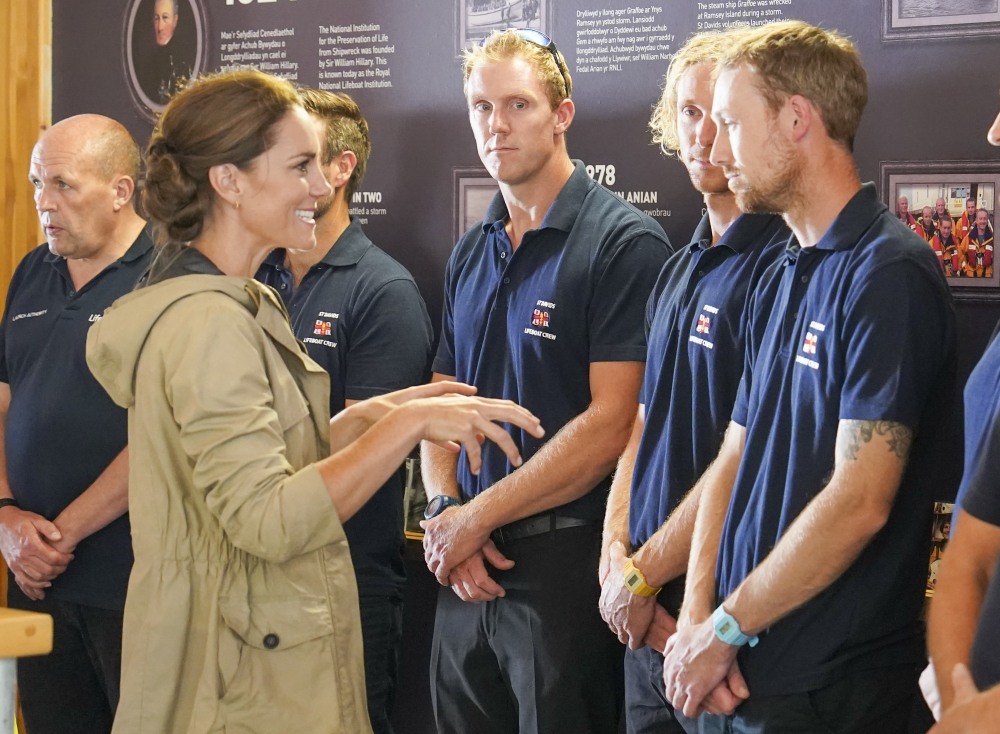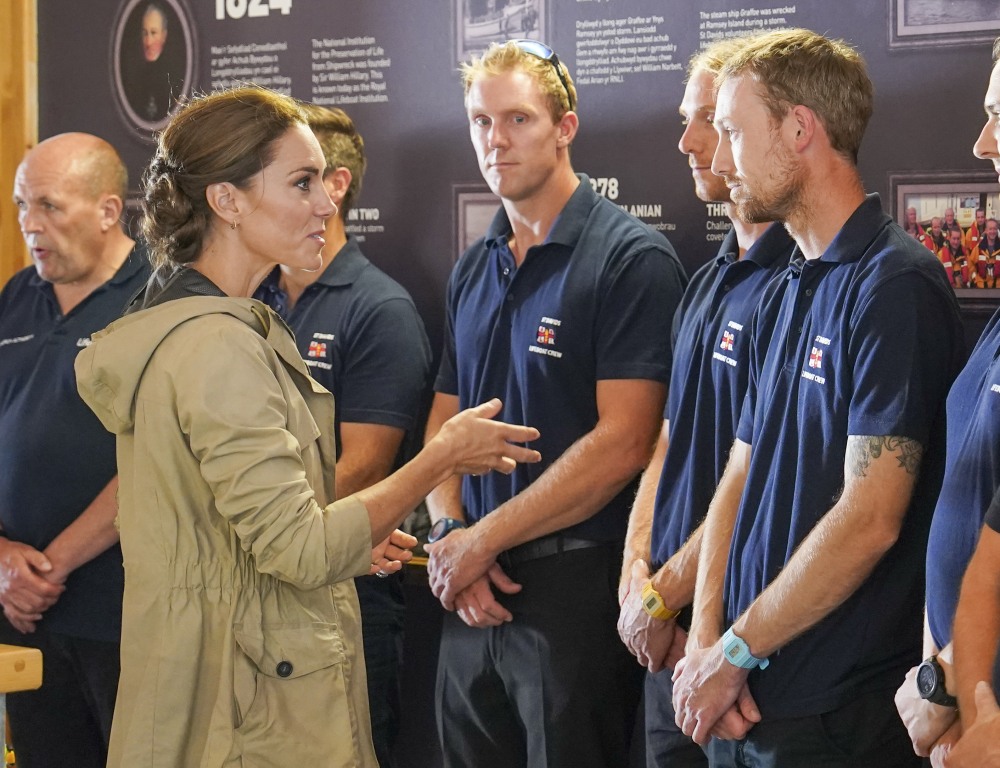 Photos courtesy of Avalon Red.