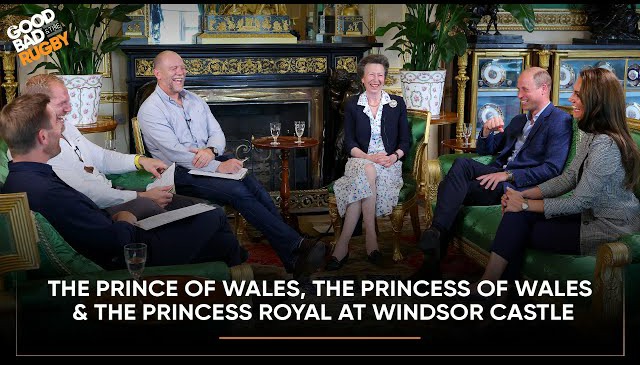 Prince William, Kate and Princess Anne made a special podcast appearance ahead of the Rugby World Cup. The podcast? The Good, the Bad & the Rugby, which is co-hosted by Mike Tindall, Anne's son-in-law. The conversation was about the importance of sports in kids' lives and how rugby has changed over the years. Anne has been patron of the Scottish Rugby Union for years. Kate took over the Rugby Football Union from Harry, who was a beloved patron of the English team. Meanwhile, William is patron of the Welsh Rugby League. A lot of the coverage from the podcast was about Kate admitting that she and William are hyper-competitive with each other.
In the episode, the prince and princess — who will be supporting different teams in the Rugby World Cup — addressed rumors of their competitiveness, a topic they both chuckled at.

"I'm really not that competitive. I don't know where this has come from," Kate told the hosts, including Haskell, who joked that if the couple played table tennis, it would "go on for hours and hours. I don't think we've actually managed to finish a game [of] tennis, the two of us," the princess continued. "It becomes a mental challenge between the two of us."

William echoed his wife, adding that it comes down to "who can out-mental each other."

When Mike asked if any of their competitiveness had passed down to their children — Prince George, 10, Princess Charlotte, 8, and Prince Louis, 5 — the Princess Royal, 73, interjected to say: "Just a little bit, I would suggest."

"What I think is really interesting is that they are all obviously very different temperaments," Kate answered, adding that "they are growing and trying out different sports."

"They're obviously still really young," she continued. "It's going to be interesting to see how that grows and develops."
From what little we've seen of the kids at sporting events, it feels like Charlotte is the sporty one and George just goes along with whatever. I'm thinking about how Charlotte seemed really involved with the Wimbledon men's final, and how her parents took her to see the gymnastics at the Commonwealth Games. Anyway, you can watch the whole video below, I skipped around to watch a minute here or there. Anne is natural and interesting, William is pompous and Kate's got a horse tail stapled to the back of her head. The way no one in her life will tell her to blend that f–king hairpiece is really sad. Her accent is…[fill in the blank].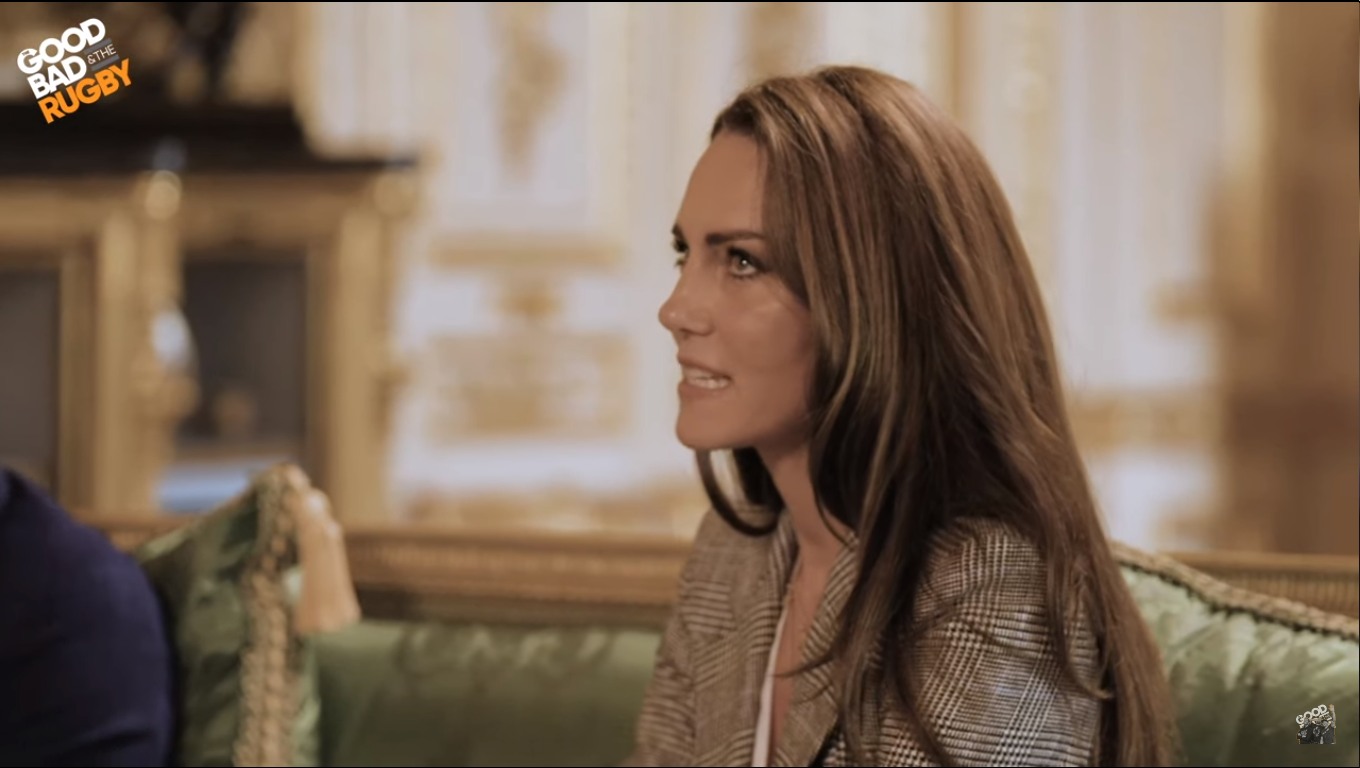 Photos courtesy of YouTube.