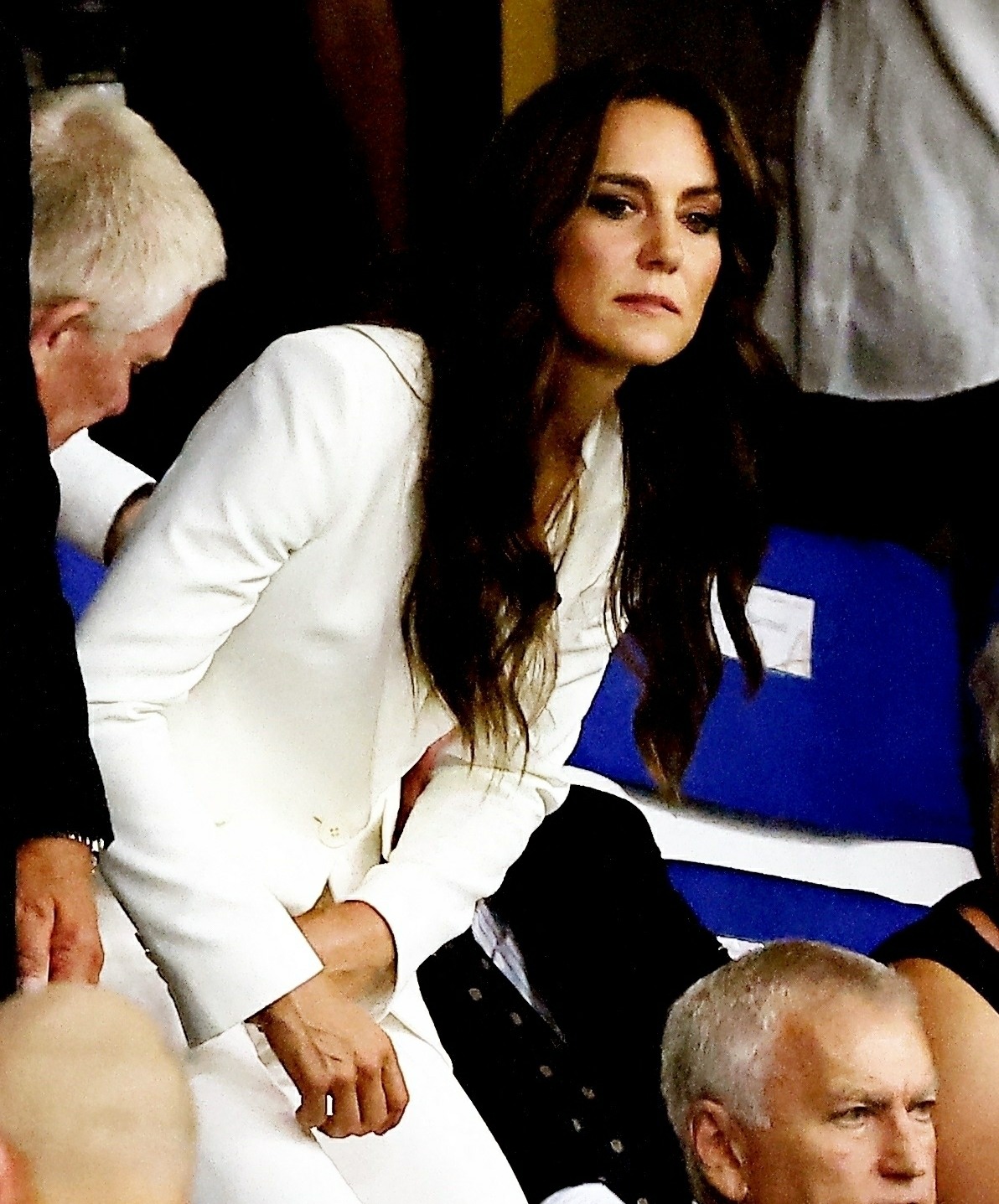 Here are some photos of the Princess of Wales in France on Saturday, where she attended a Rugby World Cup match between England and Argentina (England won). The match was held at the Stade Velodrome. From what I've seen, there was little to no buzz or energy about Kate and William's travels to France and I have no idea if they even traveled together. The streets are saying that they flew separately on different private planes, but nary a whisper of that in the British media. Kate appeared solo at this match, because she's the royal patron of the English team. As you can see, Kate got all dolled up for the appearance – instead of that cheap-looking half-wig that she usually staples to the back of her head, she did loose waves and some choppy pieces framing her face. The hairstyle makes her look years younger. I think her white suit is a McQueen repeat. Her jewelry here is Mappin and Webb, some of her most-frequently worn pieces. And yes, as always, this was a psychotic copykeening of Meghan – at last year's Invictus Games, Meghan wore a white Valentino suit and small, delicate jewelry. Kate even styled her wig like Meghan's hair.
Make no mistake, Kate and William's separate appearances were scheduled specifically to try to "steal" Prince Harry's thunder at Invictus. This is all being called a huge win in monarchist media, because apparently Kate's new wig and an appearance on Mike Tindall's podcast is somehow "torpedoing" the Invictus Games. So you're saying that William and Kate are so lazy and pathetic that the only thing that gets them to work is their desperate and vile attempts to overshadow Harry and wounded warriors? From Tom Sykes at the Daily Beast:
The message from the Prince and Princess of Wales' office Saturday was "Two can play at that game," as William and Kate torpedoed Harry's launch of the Invictus Games with the release of a podcast featuring them and Princess Anne.

Saturday's Invictus launch represented the culmination of two years of work for Harry, and he duly delivered a rousing speech at the opening ceremony in Germany. Harry said: "You, and your families, are once again part of a team, surrounded by people who know what it means to serve, who have a good idea of what it's taken to get here, who see and know you, and who respect you through a shared experience.

"This year's Games is a Home for Respect. Think about that word for a second. Respect. What does it mean to you? What does it look like? What does it feel like? Some people may act as if respect is something veterans are asking for; that people with injuries – whether visible or invisible – have to demonstrate they are worthy of it."

He added: "These games are not solely about medals, PBs or finishing lines—they are about overcoming any and all perceptions that have held you back, especially those you've placed on yourselves. Because all of this, all of us—are here because of you.
"This isn't a gift. This isn't a handout. This is yours. Take it."

It was a pivotal moment for Harry, widely seen as a last chance to detoxify and relaunch his brand. And yet, just hours earlier, William and Kate released their headline-grabbing podcast of themselves, together with Anne, chatting to her son-in-law, Mike Tindall, and two other hosts, for Mike's sports podcast, The Good, The Bad and The Rugby.

To cap the resultant flood of coverage overshadowing the launch of the Invictus Games, a glowing Kate showed up at England's first game against France in Paris in a stunning white Alexander McQueen suit Saturday night. This is likely to be a very, very sweet moment for William and Kate, after several years of deliberate and public humiliation at the hands of Harry in their bitter internecine war.
Over the past few years, I've come around to the idea that not only is William racist, angry and violent, he's also incredibly stupid. Kate is too, although I would also describe her as "sly." It's incredibly stupid for William and Kate to not just be this openly desperate, pathetic, insecure and jealous, but to then UNDERLINE it and declare themselves the victors. To send their people out to declare victory because they're making asses out of themselves in an attempt to overshadow Harry and Invictus. My God.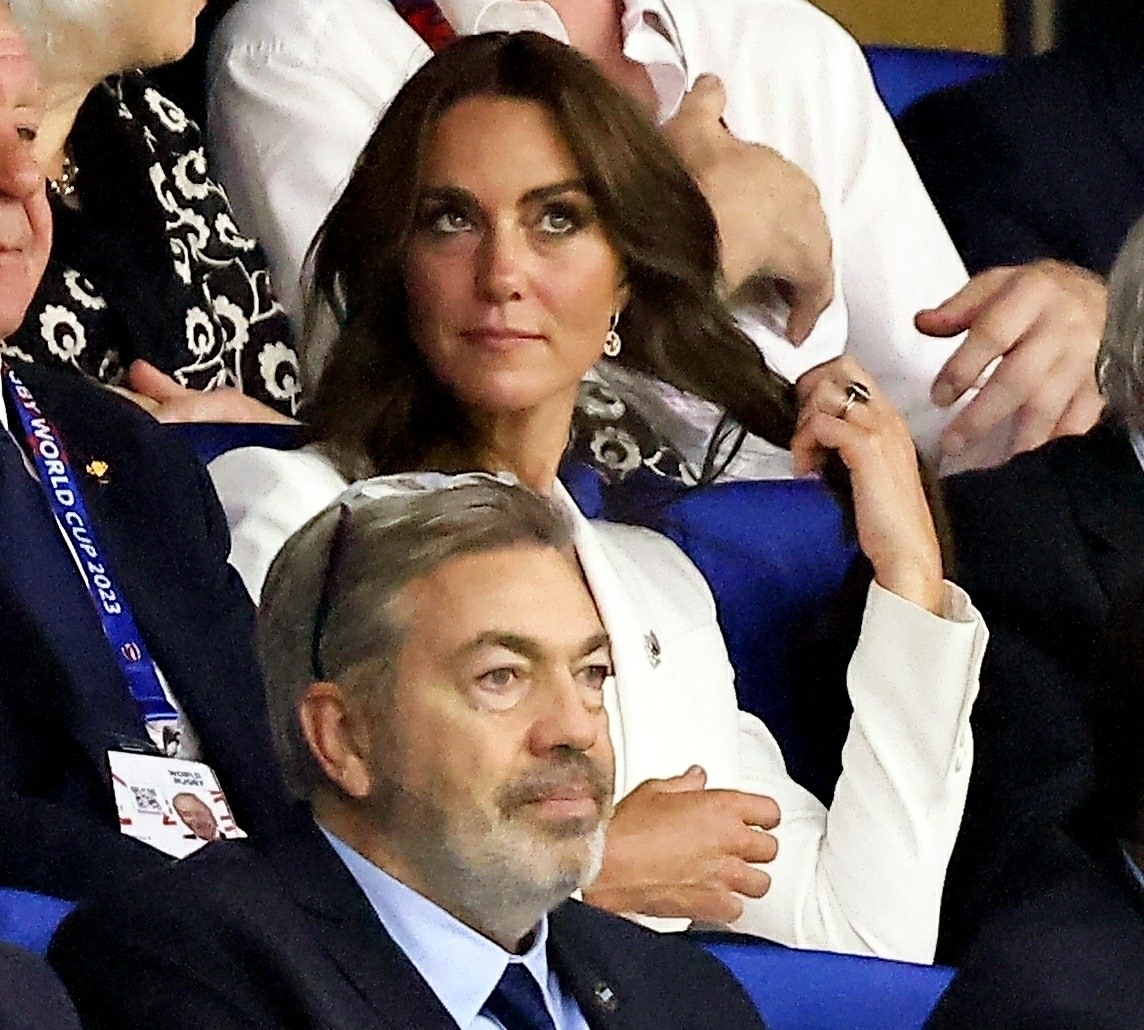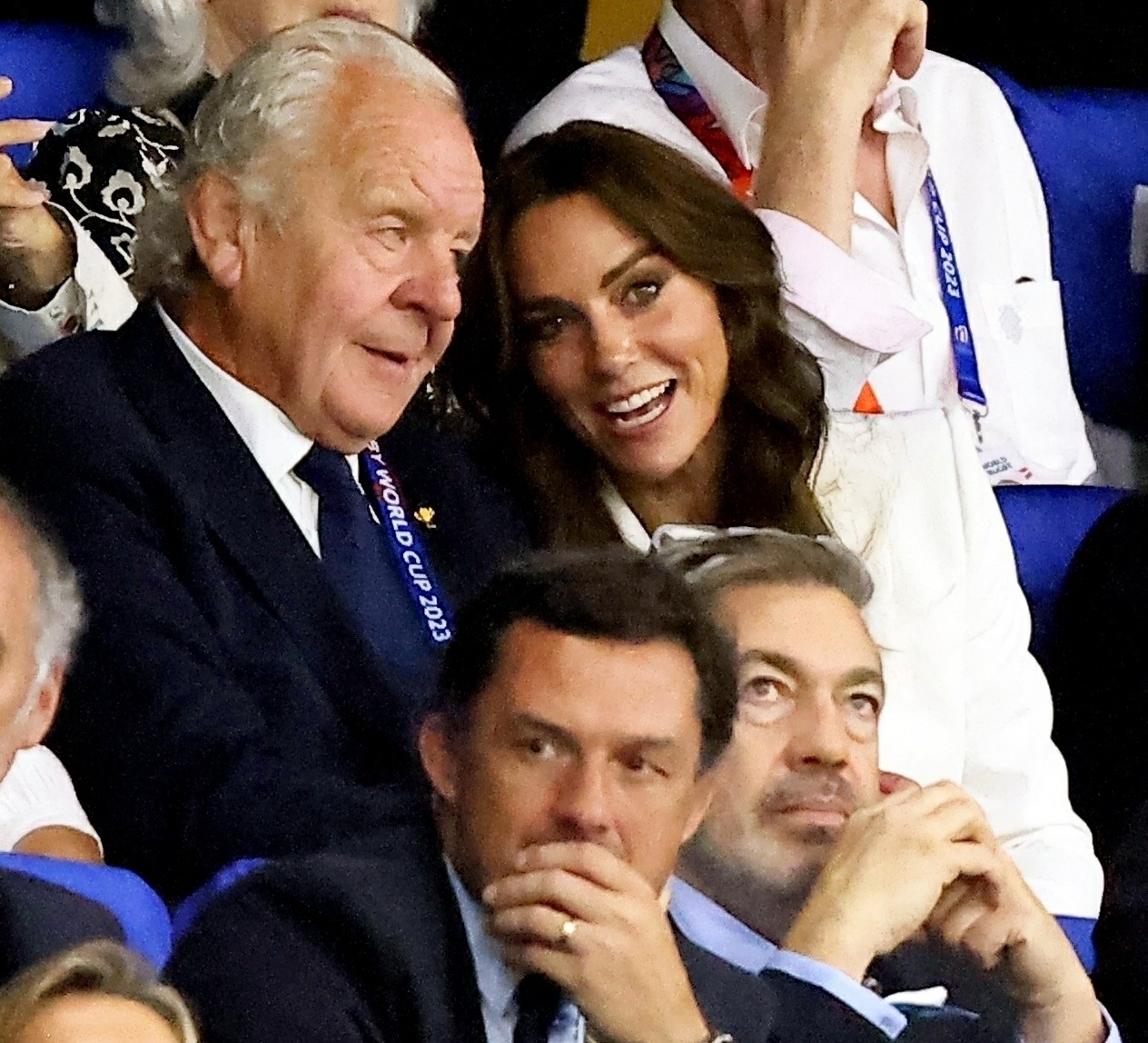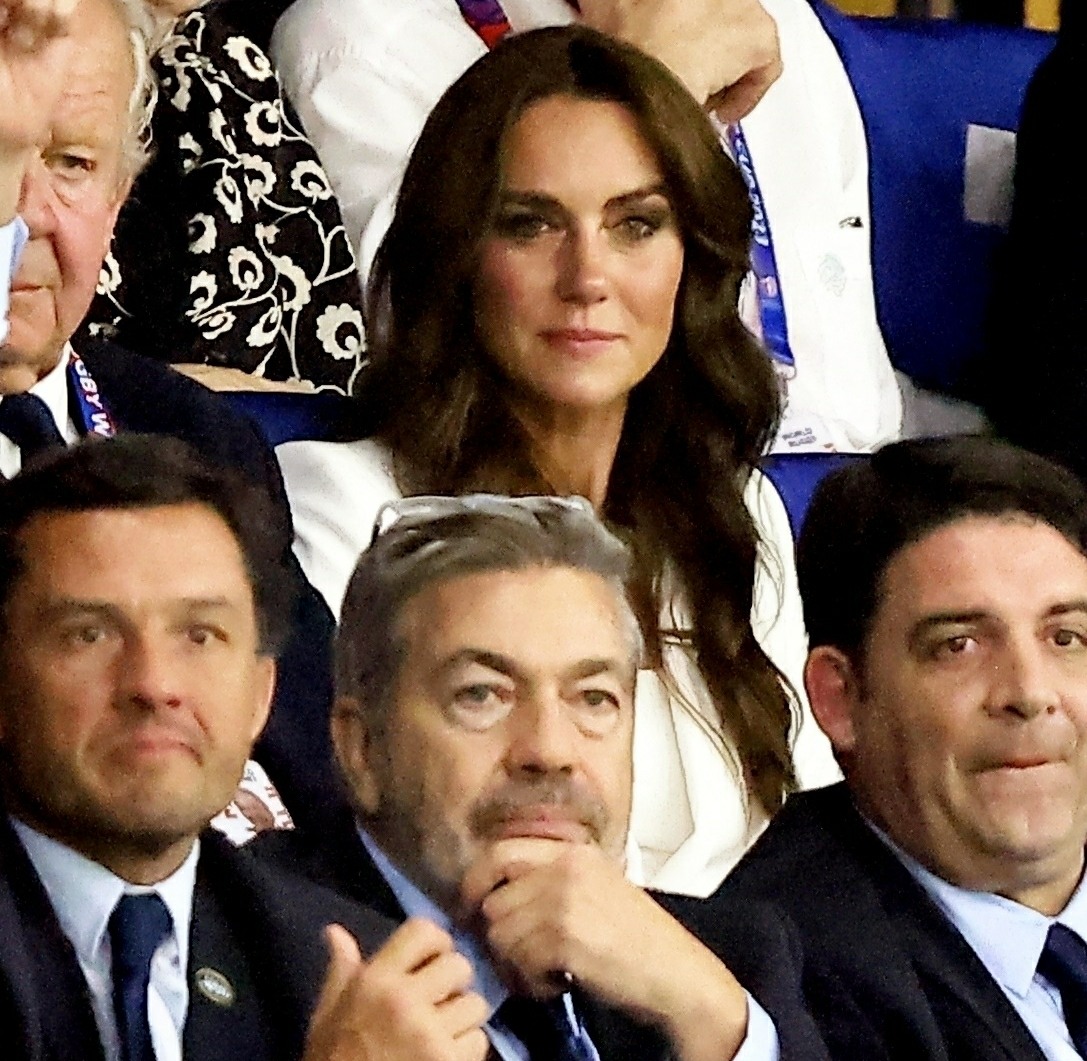 Photos courtesy of Backgrid.