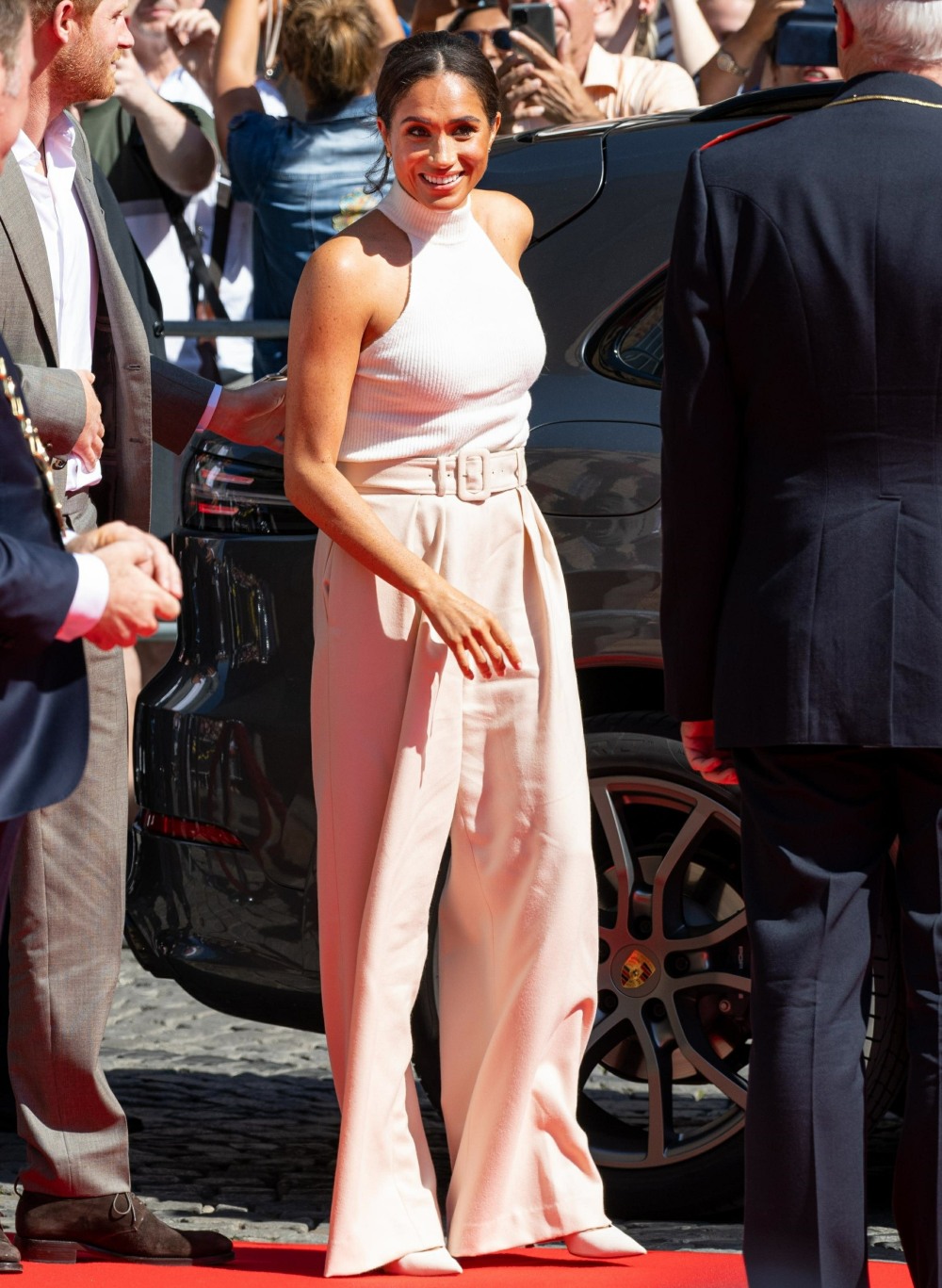 Before the Duchess of Sussex jetted off to Germany to reunite with her husband, she was enjoying a peaceful weekend in Montecito with her kids. Apparently, she didn't feel like cooking, so she went to an In-and-Out Burger. Paparazzi got photos of her driving herself (GASP) in her $140,000 Range Rover (DOUBLE GASP) to In-and-Out on Sunday, with a friend riding shotgun. I thought Meghan and Harry were utterly friendless? I thought they had no friends or family and everyone hates them? Are you trying to tell me that Meghan has friends?
In her Variety interview last year, Meghan said that she and Harry both love In-and-Out, and she orders a cheeseburger, fries and a side of jalapenos, whereas Harry gets a Double Double. How dare they, honestly. Harry's Double Double is an insult to his late grandmother. QEII was beside herself with grief over a side of jalapenos. Hilariously, the Mail also detailed what Meghan's food would have cost – $8 for a cheeseburger meal, oo la la, eight whole American dollars for a cheeseburger meal, ordered from the comfort of her Range Rover and taken back to her $14 million Montecito home with the eleventy billion bathrooms.
Meghan is wearing Celine sunglasses in her Range Rover! Remember how Kensington Palace demanded that she turn over her American passport, driver's license and car keys? Oh, and the haters think these photos are "staged." I would say the backstory is probably a lot worse – paparazzi trailing Meghan, seeing that she was headed for the In-and-Out drive-thru and a photographer raced inside to "shoot" her from within the burger joint. That is exactly the level of stalking the Sussexes are facing.
Meghan Markle Picks Up In-N-Out Burger at the Drive-Through While Prince Harry Is at Invictus Games https://t.co/2G8sf8IAK7

— People (@people) September 11, 2023
Meghan Markle hits In-N-Out Burger drive-thru https://t.co/RlnJN5ukxa pic.twitter.com/oUg7MRRumC

— Page Six (@PageSix) September 11, 2023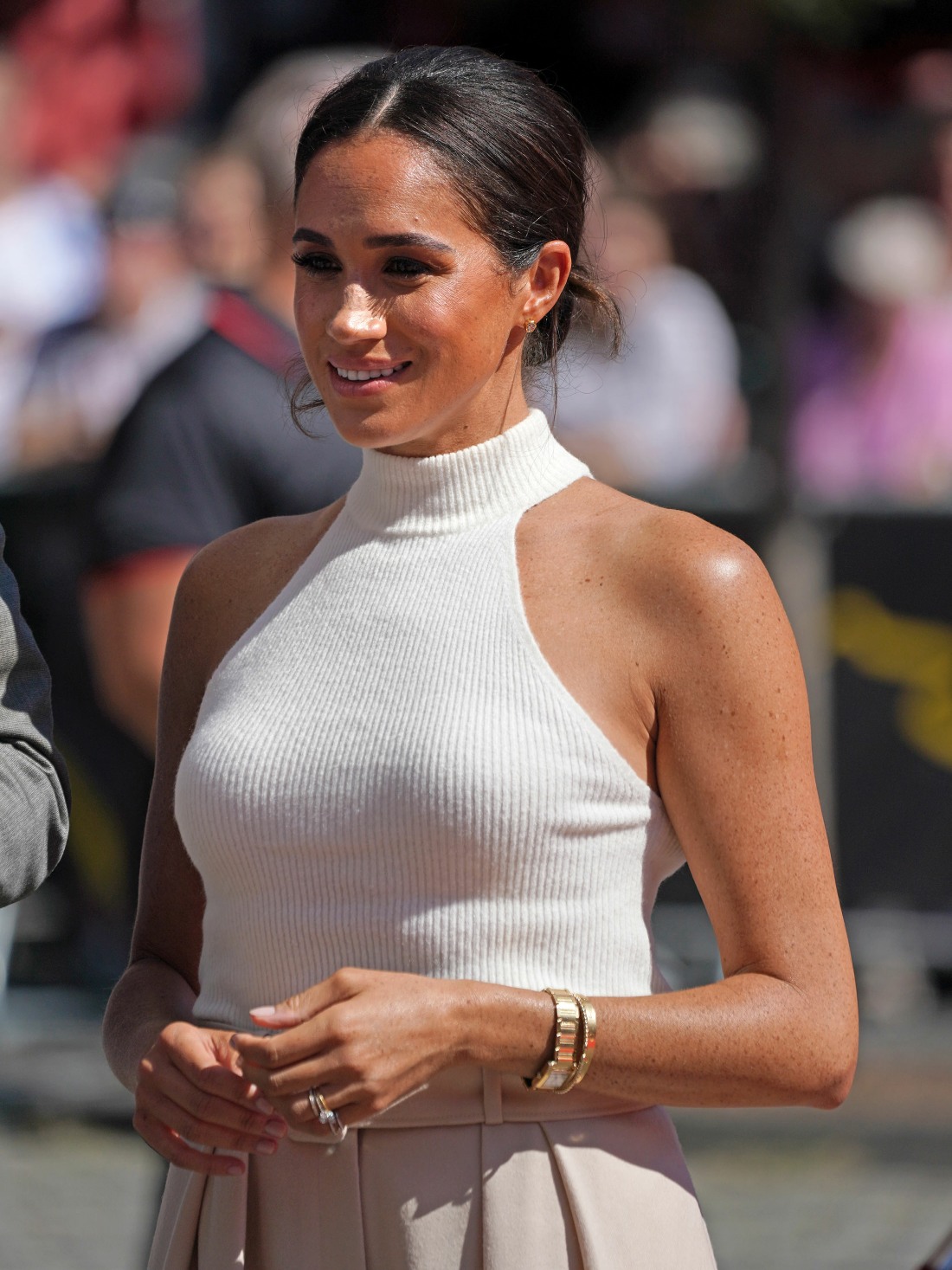 Photos courtesy of Backgrid, Cover Images.