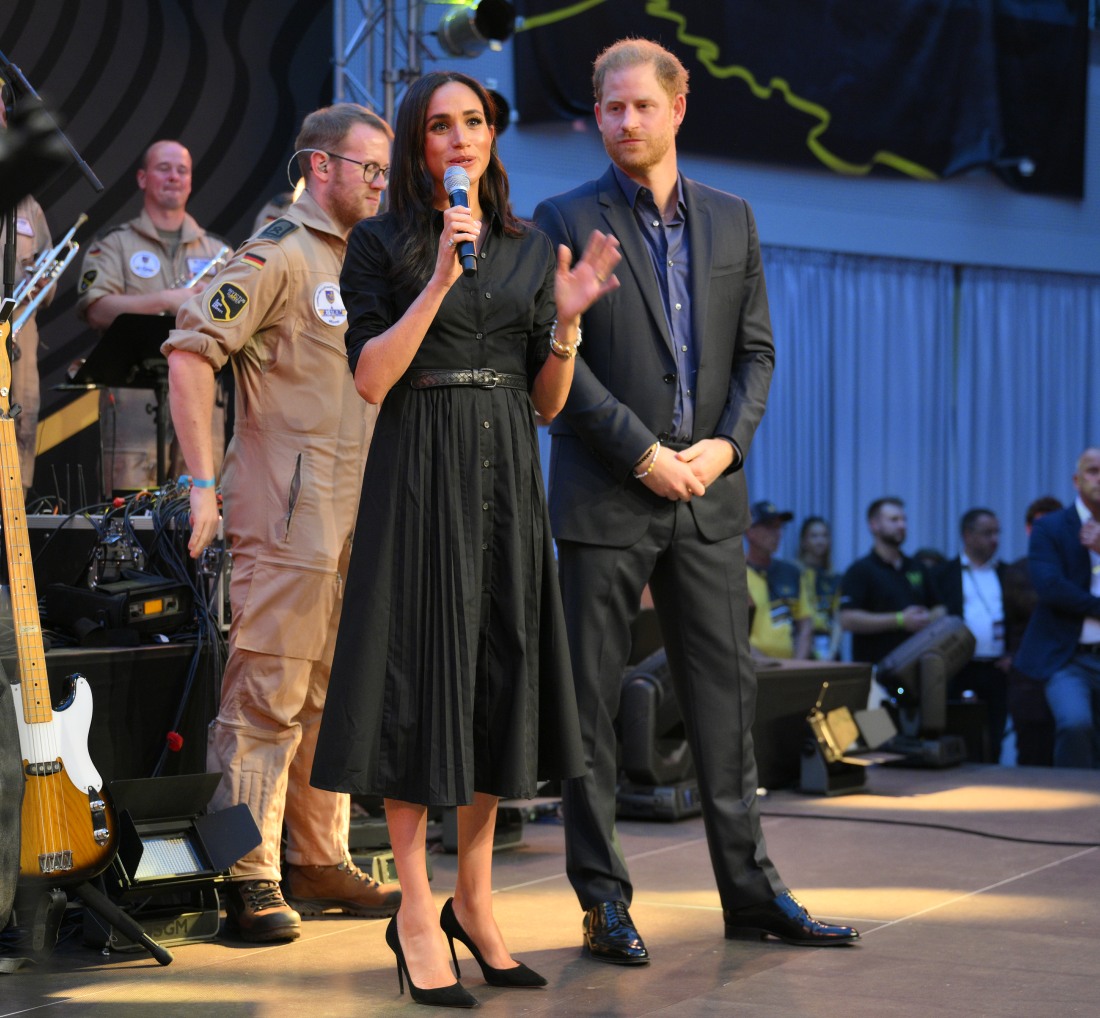 Yay!! The Duchess of Sussex attended her first event at the Dusseldorf Invictus Games on Tuesday night! Prince Harry looked so thrilled to see her and his whole energy changes when he's around her. To be clear, Harry is always a charismatic man whether he's with Meghan or not, but when he's around her, he's just glowing and happy. Meghan was glowing as well – she wore a very pretty Banana Republic shirtdress (which looks like it's from a major designer) and very high heels. Tuesday night's event was the Family & Friends part, cosponsored by Fisher House, a sort of family hostel organization to help family and loved ones stay close to wounded warriors when they're getting medical treatment. Meghan made a speech too:
"It is so special to be here, and I'm so sorry that I was a little late for the party. Just like so many of you, we know this is about family and friends and the community that Invictus has created, that Fisher House has created, and so I had to just spend a little bit more time getting our little ones settled home," the Duchess of Sussex said, according to Hello!. "Getting milk shakes, doing school drop off and then I just landed a couple of hours ago. I am thrilled that the first event that I can do with Invictus is here with all of you."

"It is amazing, and I hear the week so far has been off to a good start — is that right?" she continued, as the crowd cheered. Meghan went on to thank the Fisher House for organizing the festive event, and revealed that she recently paid a visit to one of the foundation's Los Angeles hubs. ​The Fisher House Foundation provides a home away from home for military and veteran families while their loved ones are hospitalized, and operates 94 Fisher Houses in the U.S., U.K. and Germany.

"I was fortunate to go and visit one of their houses in Los Angeles just a couple of weeks ago and I was so moved by everything that they do. As they understand, as you do, as my husband does in creating the Invictus Games, how much the value of rehabilitation matters not just as a solitary experience, but as a family," Meghan said. "So I'm really proud to be part of this Invictus family with all of you. I'm grateful for all of you that are here. We've also received a few gifts from the Canadian team. We got a bracelet and on that bracelets they put the initials of one of the people who wasn't able to make it here tonight."

"There are so many people we know back home who are rooting for all of you, even if they can't be here [with] you, they are here in spirit. Thank you, thank you also for this amazing band and we're looking forward to such a fantastic week," the Duchess of Sussex said, before giving another shoutout to Archie and Lili. "Have the best time, we're cheering for you, and we can't wait to bring our kids also so they can experience just how awesome this is. Thank you guys so so much."
I'm including a video from the Telegraph's Victoria Ward, who seems to be in Dusseldorf for the games, weird. I thought the British journalists would have their hands full with endless Kensington Palace briefs about how William REFUSES to reconcile with Harry and how he would love to carve Harry's face off and wear it as his own. Anyway, it's lovely to listen to a princess who speaks clearly. No mumbling or jazz hands here. Harry and Meghan looked loved up and they were holding hands and gazing at each other adoringly. Almost like all of the wishful, bitter claims of their separation were far off the mark. Almost as if the other couple is in trouble and British journalists are Hector Porjectors.
Meghan addresses a party for #Invictus athletes & family in Dusseldorf, apologising for her late arrival after settling the kids at home & saying she couldn't wait to one day bring Archie and Lilibet with her.She was in a @BananaRepublic dress & doing own hair & make up all week pic.twitter.com/Lb0Q7sbiu4

— Victoria Ward (@victoria_ward) September 12, 2023
It was wonderful for The Duke and Duchess of Sussex to join us for the Family & Friends party to celebrate the importance of those closest to us and the role they play in the recovery of our community members

Thank you @awscloud @FisherHouseFdtn #IG23 pic.twitter.com/7alkghJt5C

— Invictus Games Foundation 💛🖤+💜 (@WeAreInvictus) September 12, 2023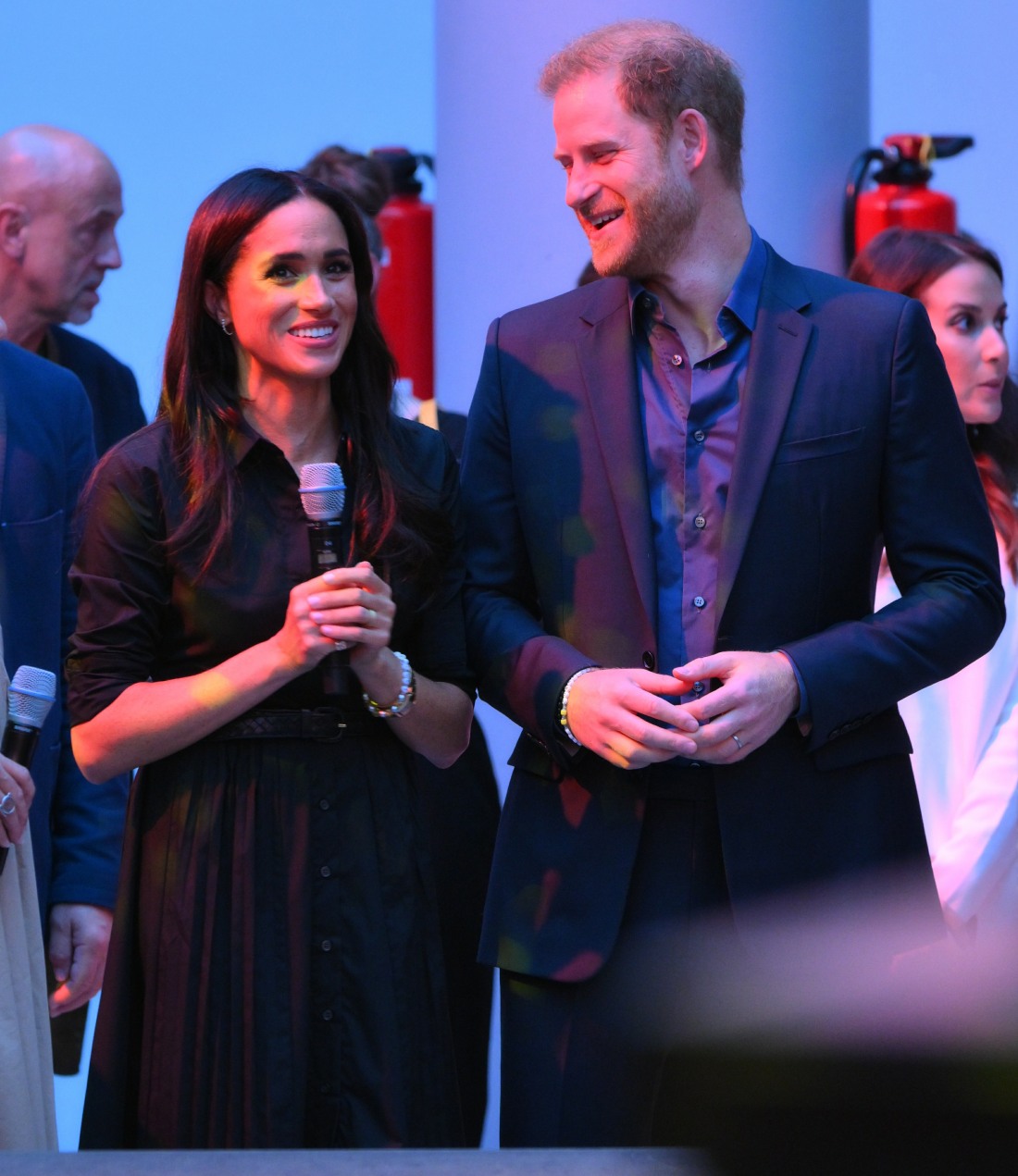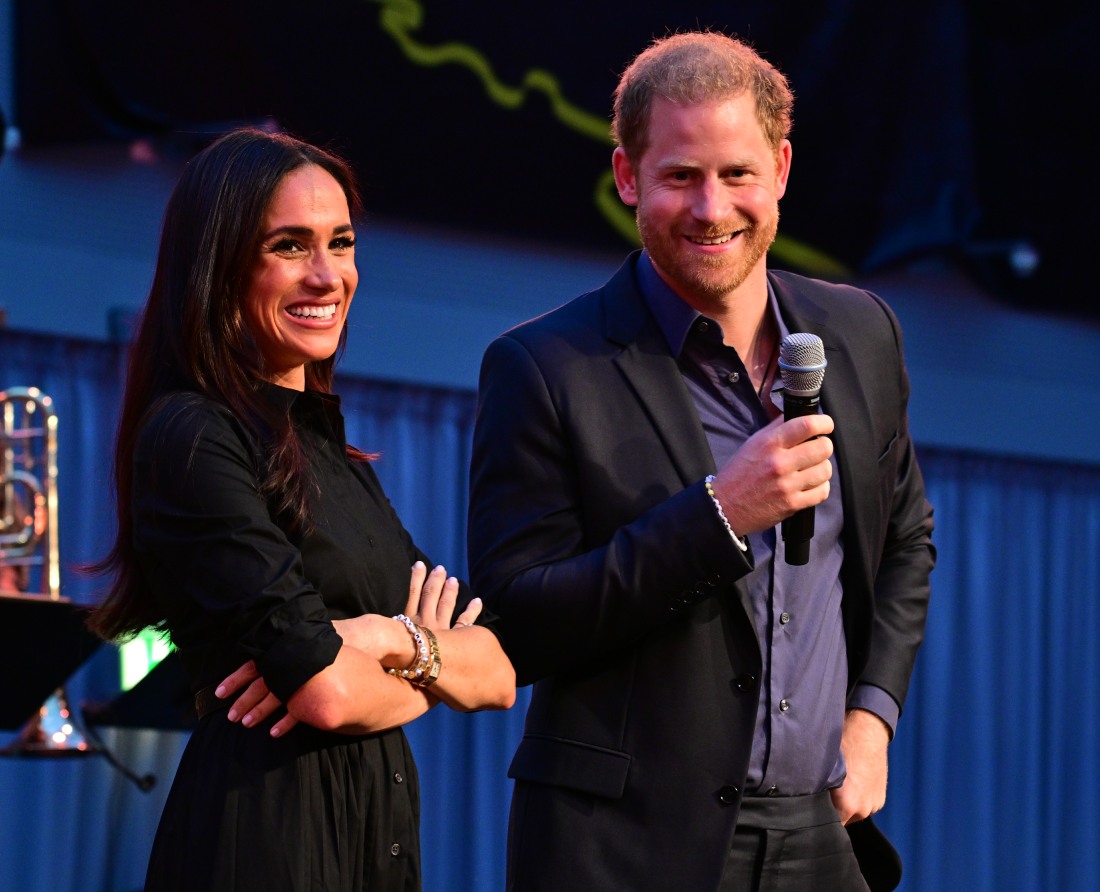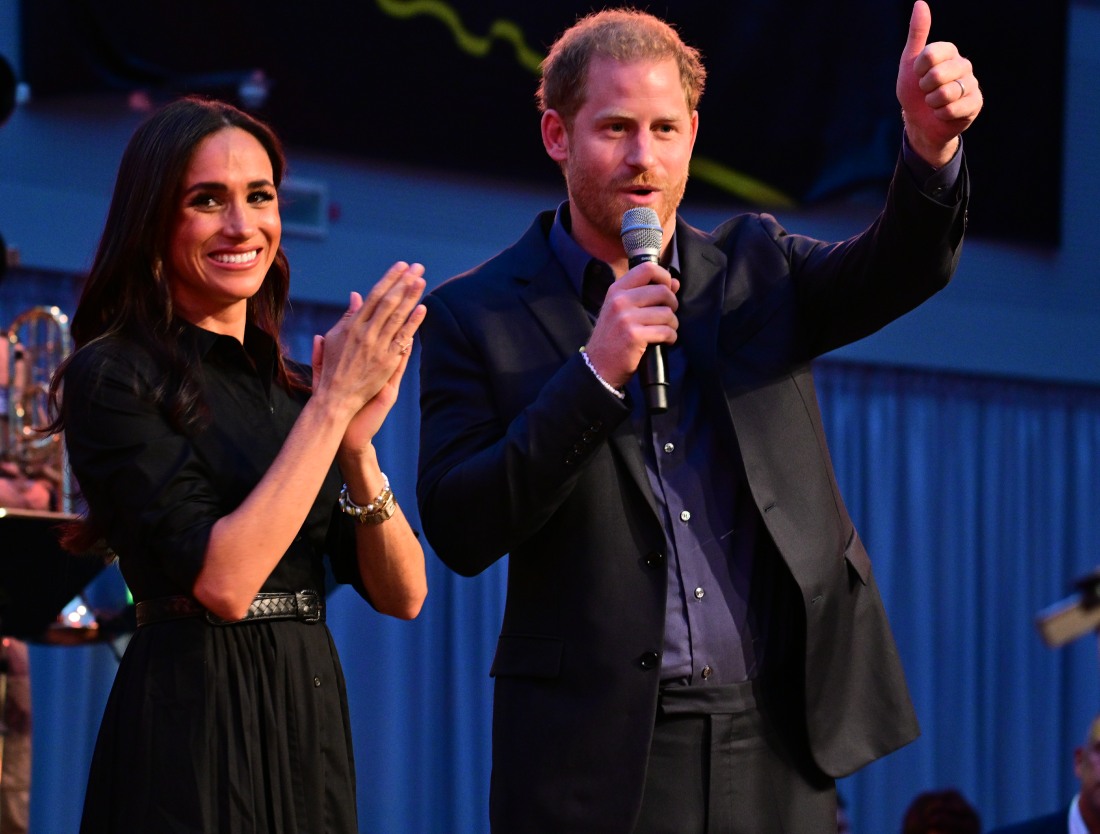 Photos courtesy of Cover Images.