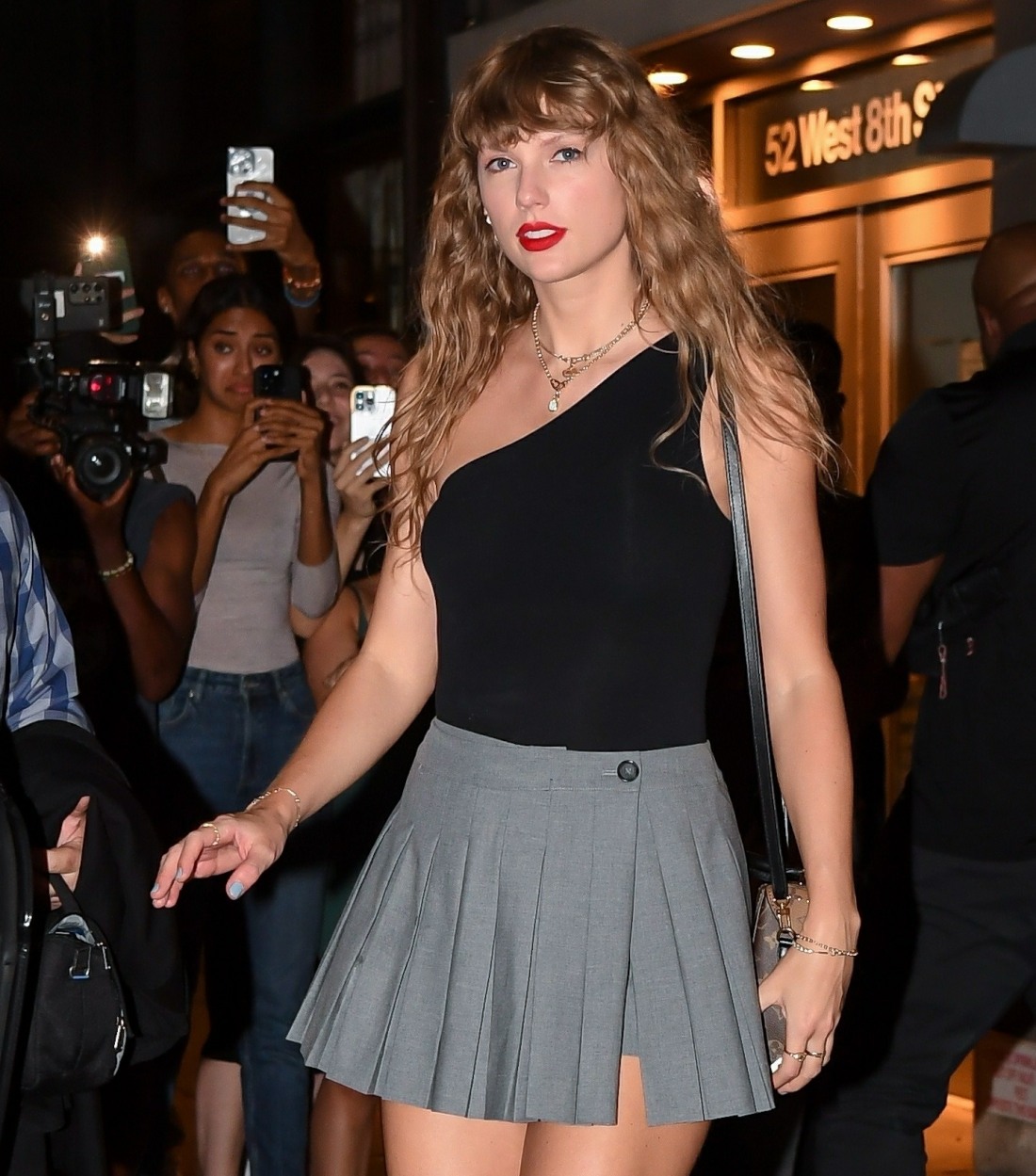 Taylor Swift has been officially single since early June, when her fans demanded that she end things with Matt Healy and she capitulated, yet she still insisted that she didn't dump Healy because of his extensive and well-documented racism and problematic behavior. The timeline for when Taylor and Joe Alwyn stopped and when she started up with Healy was also a big question mark and I don't know what to tell you. All I know for sure is that Swift has been single for months and she's probably looking for a new narrative. Enter football player Travis Kelce, who went on the record a few months ago about how he'd love to date Taylor Swift.
Nearly two months after Travis Kelce tried to give Taylor Swift his number, a source tells The Messenger that the duo has indeed linked up.

"Taylor and Travis have been quietly hanging out," the source said. "She saw him when she was in NYC a few weeks ago."

The Messenger has reached out to reps for Swift and Kelce for comment.

In July, Kelce tried — and failed — to pass his phone number to Swift ahead of a stop on the singer's record-breaking Eras Tour. During an episode of the New Heights podcast with his brother, Jason Kelce, the Kansas City Chiefs tight end said he made a bracelet for the show with the digits of his phone number on the beads. The two-time Super Bowl champ wanted to gift the homemade jewelry to the pop star ahead of her Kansas City show at Arrowhead Stadium in July, but unfortunately for him, Swift didn't take the bait.

"I was disappointed that she doesn't talk before or after her shows because she has to save her voice for the 44 songs that she sings, so I was a little butthurt I didn't get to hand her one of the bracelets I made for her," Kelce explained on the podcast.

As his brother laughed, Kelce added, "She doesn't meet anybody — or at least she didn't want to meet me, so I took it personal, but it was an unbelievable show."
I was looking around, trying to figure out if Kelce is MAGA, and it's a mixed bag. He made pro-masking comments during the pandemic, but he also said he'd love to go to the Trump White House after Kansas City won the Super Bowl in 2020. He looks like he might have been at the Capitol on January 6th, but he also looks like one of those unexpectedly liberal guys. I don't know. He doesn't seem like her type, but maybe Taylor should try to date a jock and see what happens.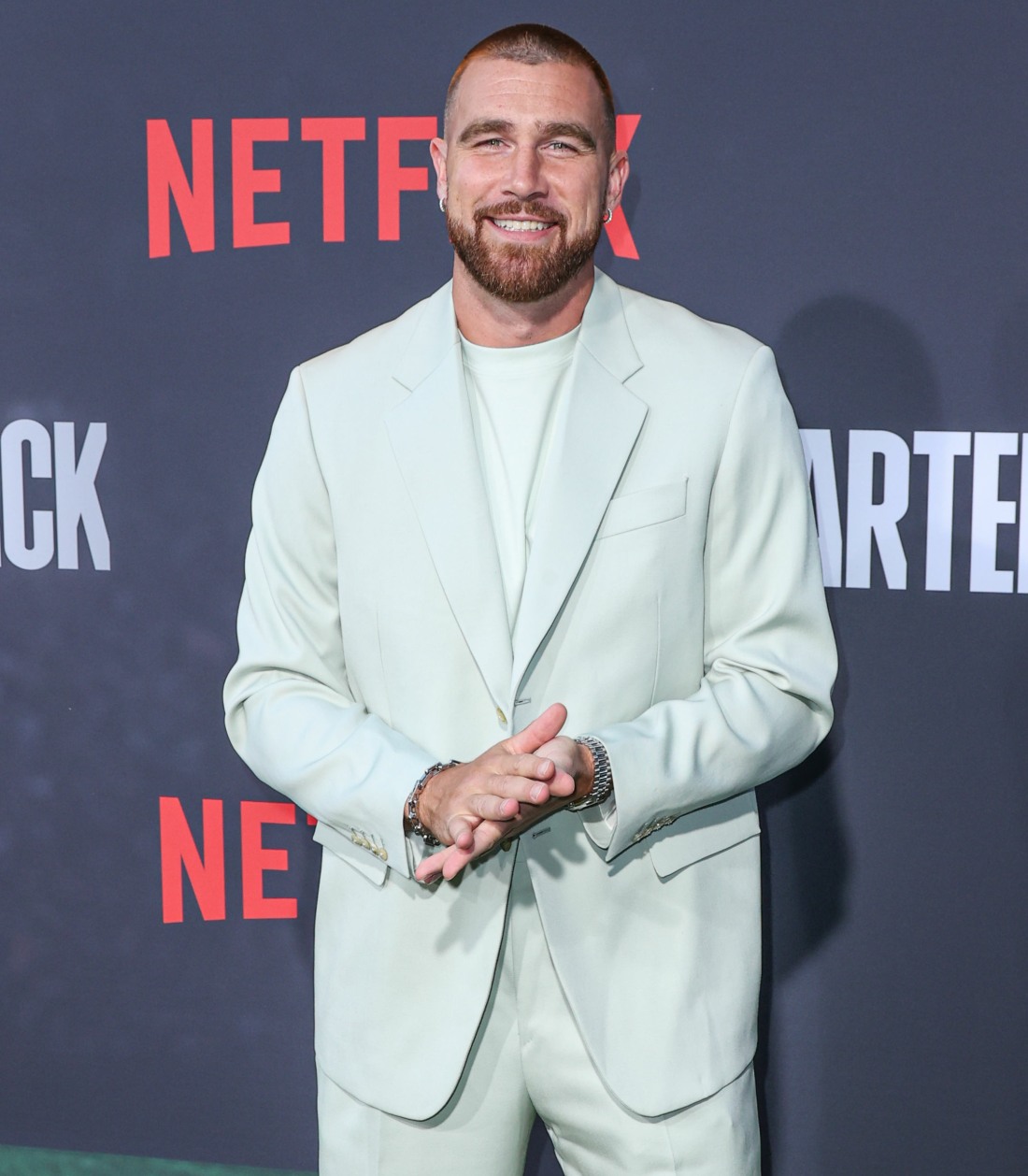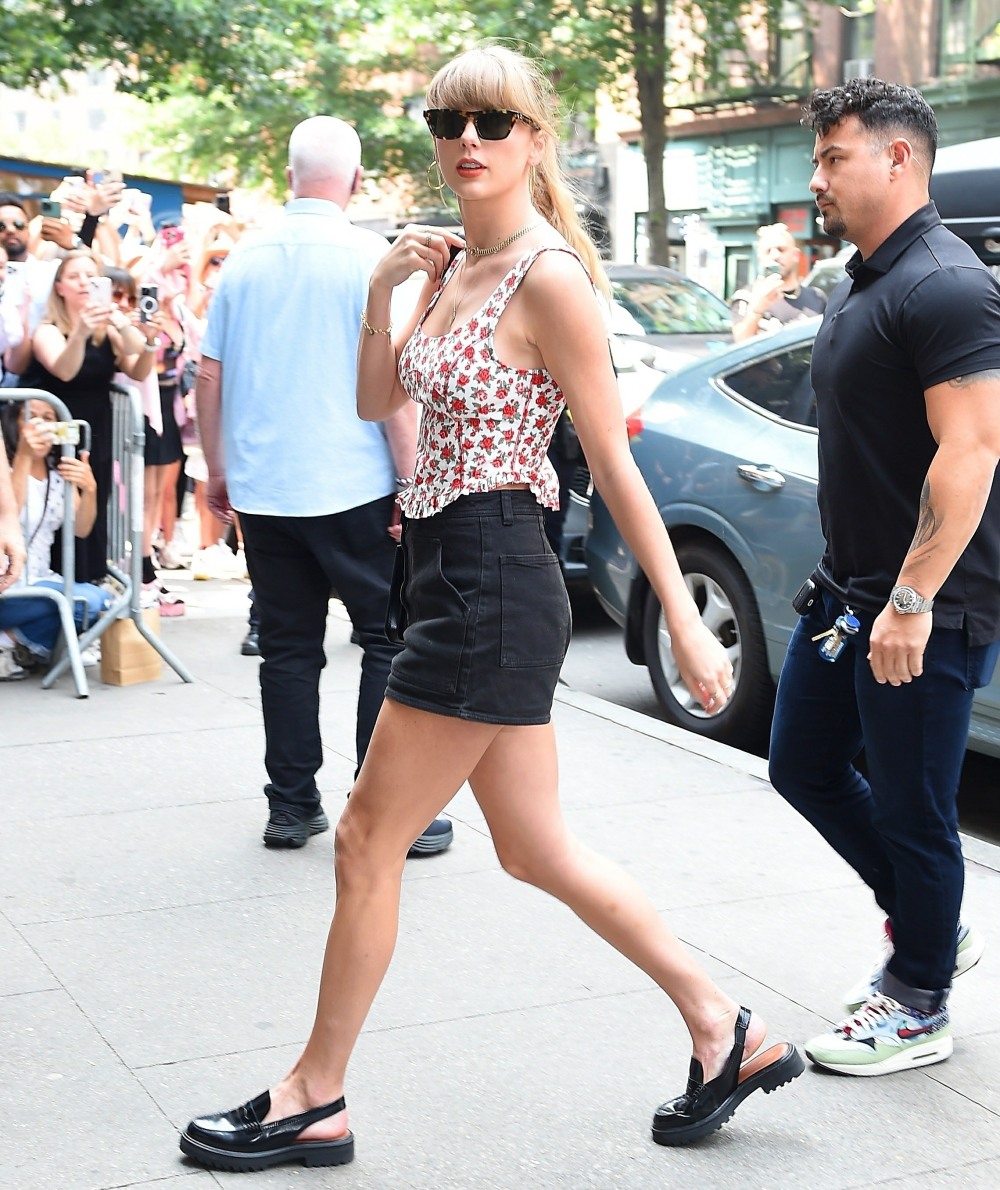 Photos courtesy of Avalon Red, Backgrid.