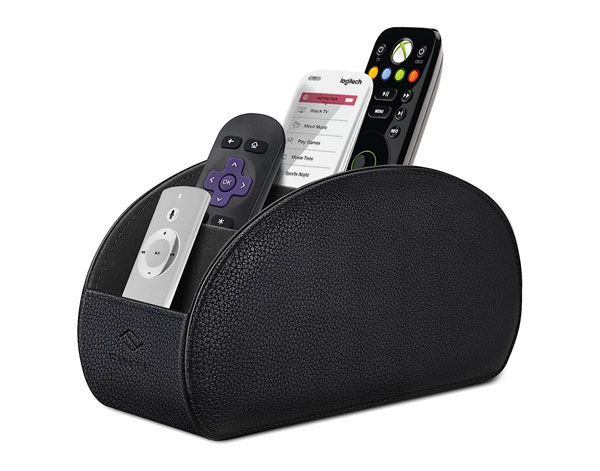 From CB: I bought two of these remote control holders in January, 2021 and they still look good as new. The black version is currently on sale for under $10 and they come in four more colors. I use them every day and also use them to hold small items like reading glasses, pens and nail files. Here are some more things Rosie and I are looking at on Amazon.
A face lifting cream that tightens skin for hours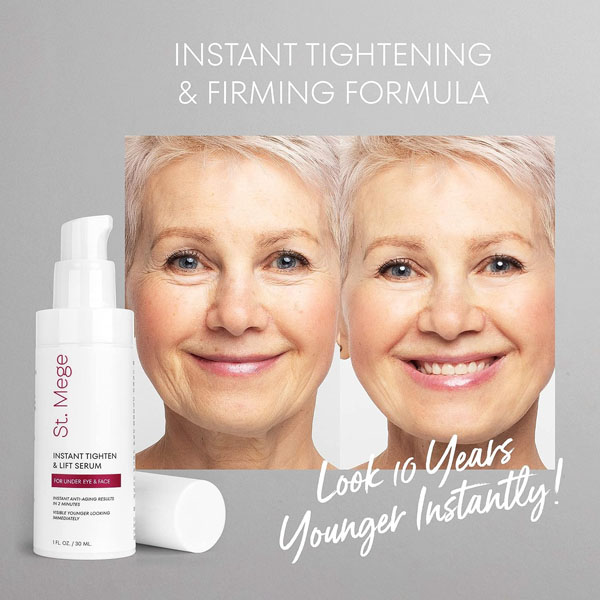 From CB: St. Mege Face Lift Cream is affordable compared to similar creams at under $20 an ounce. It temporarily tightens skin to reduce fine lines and undereye bags. This has 460 ratings, 4.3 stars and a B on Fakespot. Reviewers say it really works to tighten their skin immediately, that it looks natural without residue and that the results last a few hours. "I have a drooping upper lid on my left eye and puffiness under my eye. My right eye is an artificial eye with no droopy lid or under eye puffiness. Two different unequal looks. With this cream, my eyes look the same." "This gave me far better results than Instantly Ageless and Dr. Brandts No More Baggage and it did it for less money. There is no scaly residue and holy cow did it work!"
Sit up more comfortably in bed with this memory foam reading pillow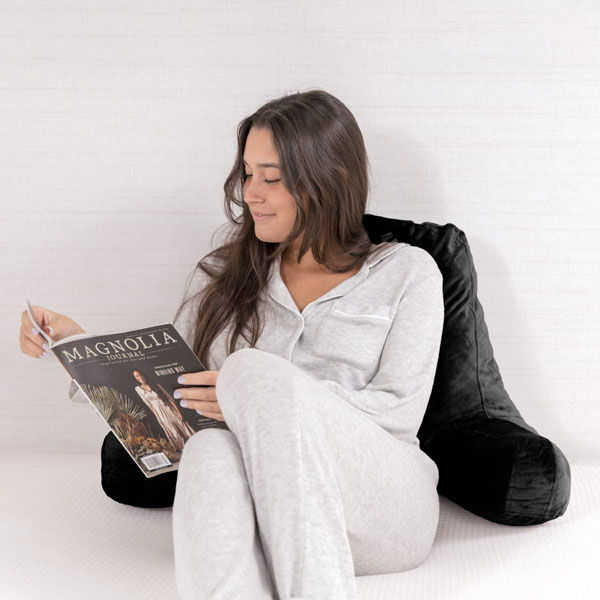 From CB: This memory foam reading pillow by Milliard would be excellent for sitting up in bed to watch TV, read or just be on your phone. I have a similar one and I like it but it doesn't sound as useful as this. This link is for the large size and it also comes in petite, extra large and double. It has a washable cover and comes in 5 different colors. This listing has over 17,000 ratings, 4.4 stars and a B on Fakespot. People say it's really comfortable and firm and is better than similar pillows. "I've had two other similar kind of pillows like this one before buying this one. One of my older one was a much more expensive one made by Uggs. But I would recommend this over the Uggs one, this one is made to be firm AND comfortable." "I needed a husband pillow post surgery , to keep me more upright in bed. I slept with this pillow for a month and don't want to give it up. It's so good!" "I have to buy another one, my son stole mine."
An earring organizer to keep your favorite pairs on hand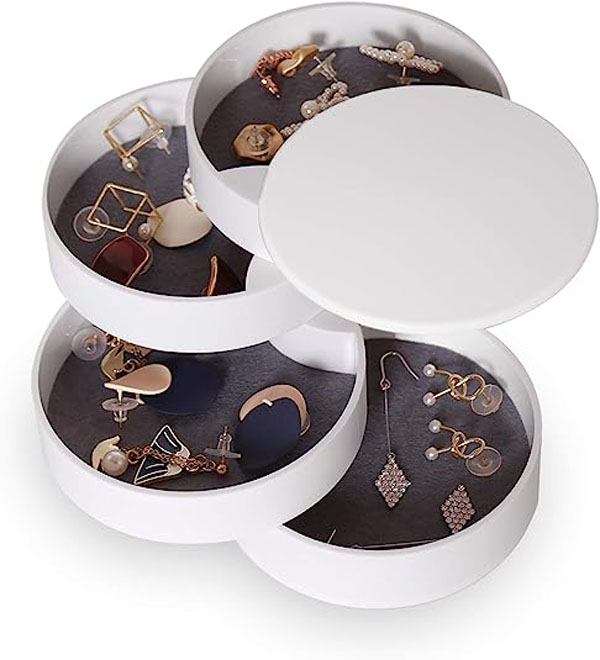 From CB: This little rotating multi-level jewelry box and earring organizer comes in six different finishes, with most under $12. It would be great for a bedside table or vanity as an alternative to larger organizers. It also looks excellent for travel. This has over 8,600 ratings, 4.4 stars and a B on Fakespot. Reviewers say it's so convenient and works great. "This is the perfect jewelry case for my earrings and rings that I use regularly. I have a larger jewelry box but this is perfect for my dresser." "I was concerned the box would not be roomy enough for all the jewelry I wanted to keep in it but it is both larger in diameter and has deeper compartments than they appeared in the photo."
A universal nail polish holder for nail polishes and other small bottles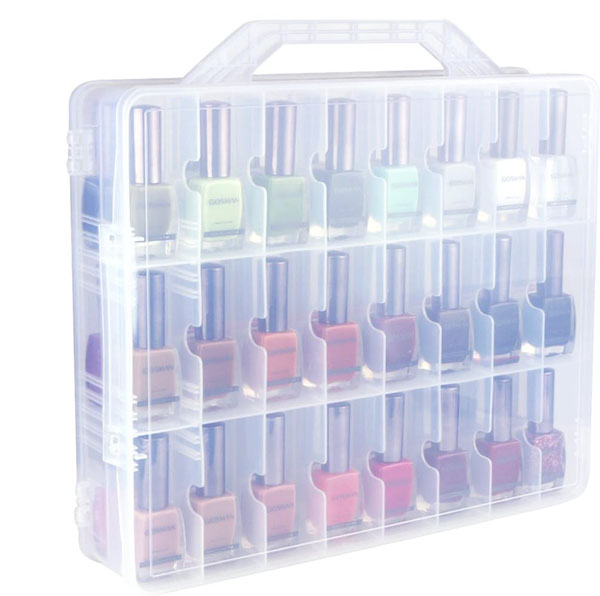 From Rosie: I currently keep all of my nail polish bottles in a small, overflowing bin. I don't wear half of them anymore because they're at the bottom of the pile, so I'm picking this universal nail polish holder up to help get organized. It has a 4.7 star rating, more than 2,600 reviews and a B on Fakespot. Reviewers love how much it's helped keep them organized. "I love it so much! My nail polishes are now organized and no longer in a small bin and so easy to get right to the colors I wanna get to." "Perfect size for all of my nail polishes – even OPI." "I used to keep my polish in a small bucket and it took way too much space and this makes it much easier, especially keeping them right side up. Depending on the bottle type you can even put 2-3 in one space."
An easy, spray-and-go shower cleaner that targets mold and mildew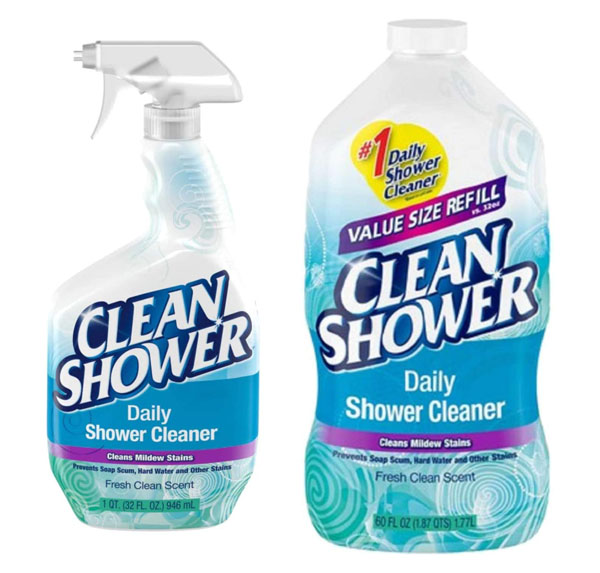 From Rosie: I hate cleaning the bathroom, but I love this shower cleaner. It's really made my life a lot easier. I spray it after the last person is done showering and have had great results so far. This spray-and-go shower cleaner has 4.6 stars, more than 4,000 reviews, and a B on Fakespot. Reviewers also find it as great at keeping their showers clean as I do. "This works great, leaves no water spots and has a nice clean smell." "VERY helpful to keep mold and mildew at bay. And, I am in a dry climate… it would be very useful for folks who live in high humidity areas." "I have used this product for years and it has never failed to do the job."
A self-massaging hook that relieves muscle pain and tension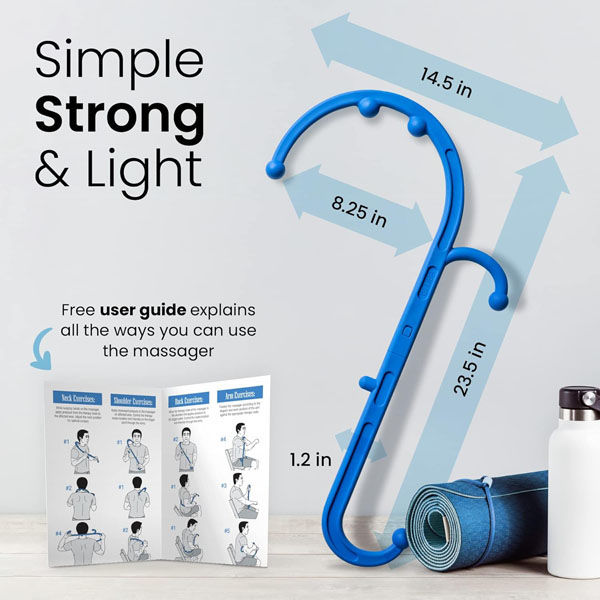 From Rosie: Mr. Rosie impulse purchased one of these a few years ago and I am obsessed with it. I've been getting really bad shoulder blade pain and upper back tension lately. Between this and my foam roller, it really helps loosen everything up. It comes in four different colors and a single or two-pack option. It has a 4.6 star rating, more than 33,000 reviews, and a B on Fakespot. Other people find it really helps relieve their pain, too. "Of the various "contraptions" I've tried to relieve my neck and shoulder tightness and knots, this one works the BEST!" "As someone with Fibromyalgia, EDS and Chiari, I have been looking for something to use on myself that can work the knots out. This one is very durable and the perfect size to use on all your own limbs and back." "The massage tool works pretty well. It works great when you have nobody to massage the hard to reach areas. It worked for me several times for pain relief."
Heavy duty magnetic hooks for organizing things on your fridge, toolbox, grill and more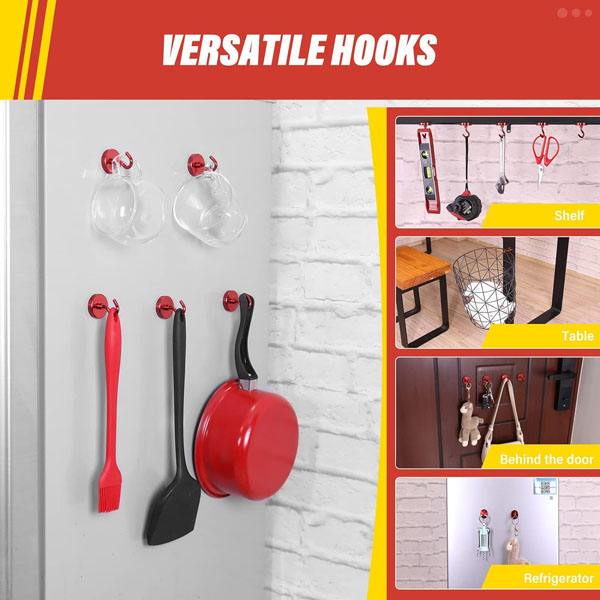 From Rosie: These strong magnetic hooks come in handy if you need to hang up something on your appliances, grill, or even a cruise ship wall. There are 10 color options to choose from and, depending on the color, three different size/weight options. These magnetic hooks have a 4.7 star rating, more than 11,000 reviews, and an A on Fakespot. In reviews, people can't believe how versatile they are. "These have revolutionized my organization game. Their strong grip and compact design make them perfect for various uses, including holding keys. From keeping kitchen utensils accessible to organizing garage tools and displaying notes on the fridge, their durability and weight-bearing capacity are impressive." "These magnets are super strong! They hold up my purse and jacket in the office. I love them and the fact you can get them in color." "I am using it for my grill and hanging utensils. I love that I can move it wherever I need it to be."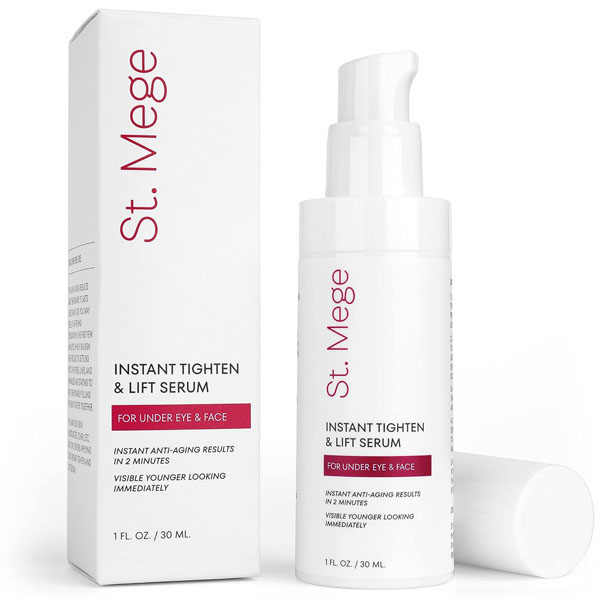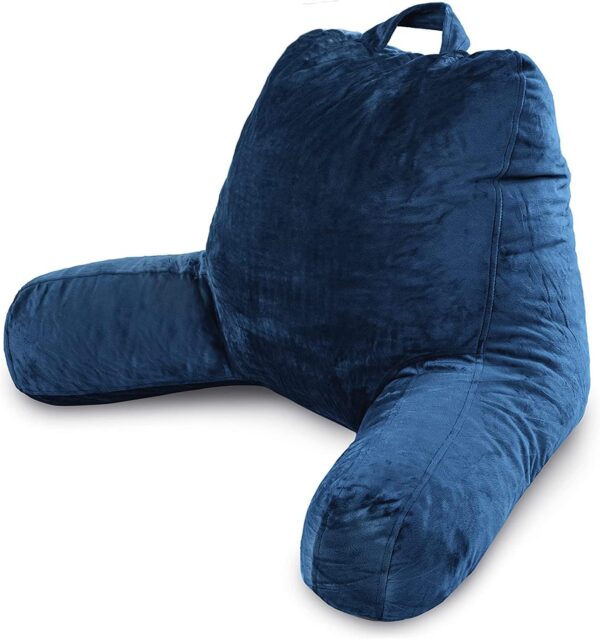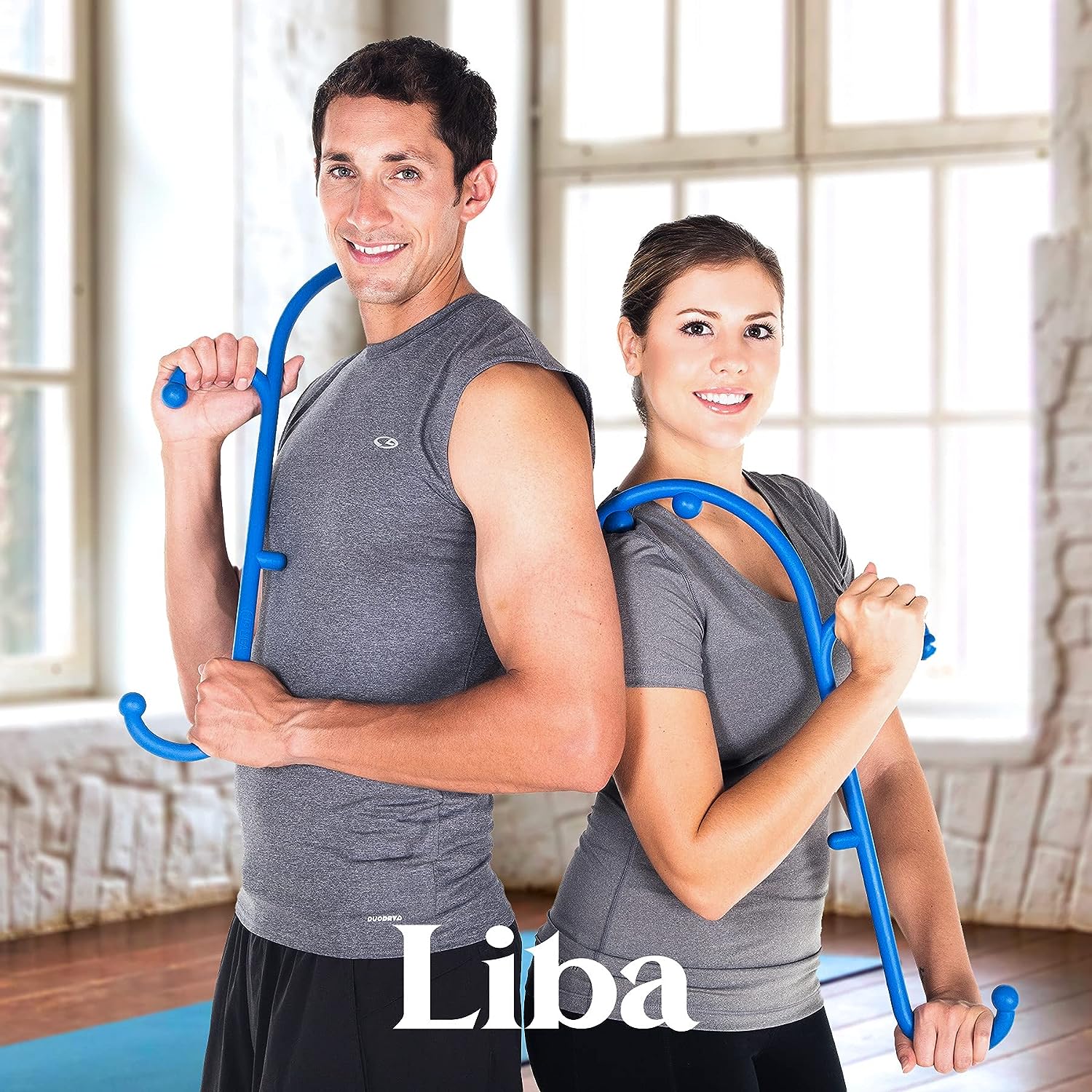 Thanks for reading and commenting on our affiliate post! If you make any purchases through these links we get a small percentage and appreciate it.