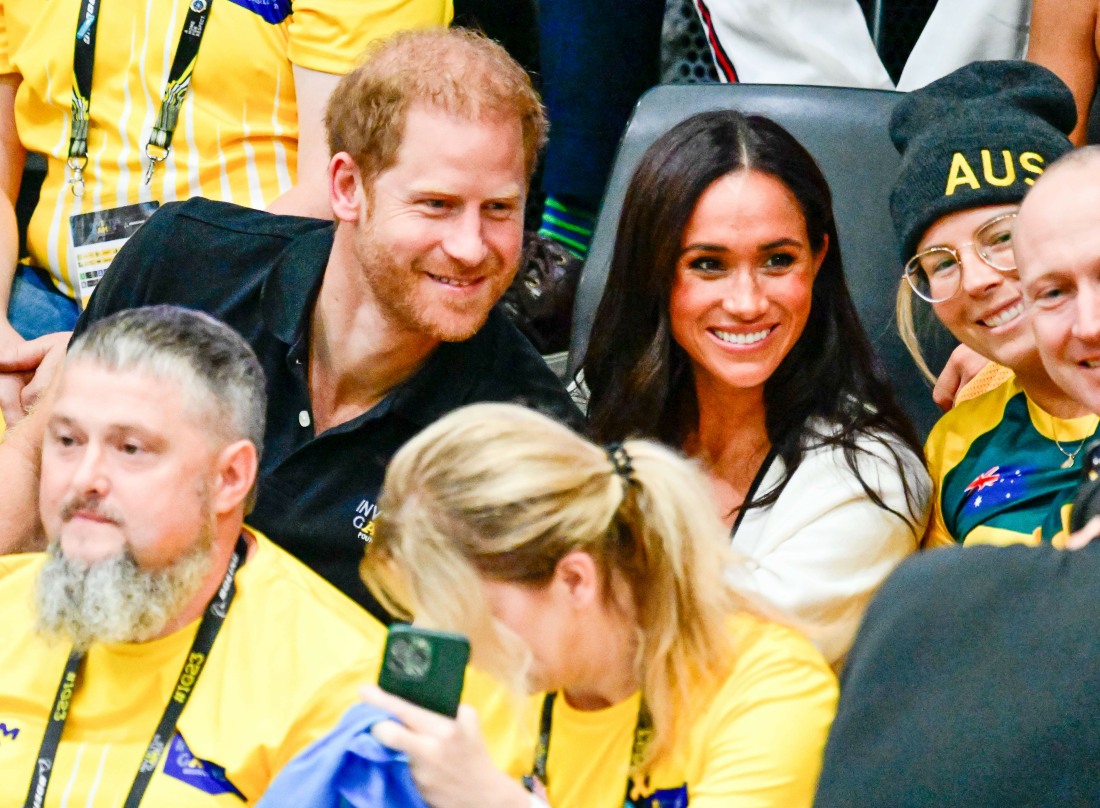 Here are some photos of the Duke and Duchess of Sussex today at the Invictus Games. Meghan arrived in Germany yesterday, and she attended her first Invictus event last night, an event for friends-and-family of Invictus veterans sponsored by Fisher House. Today's appearance was for the wheelchair basketball game between Ukraine and Australia. Meghan and Harry sat with the Aussies, but also close to Team Nigeria. The British press is ranting and raving about Meghan learning that she's 43% Nigerian, and Harry referenced that in his Opening Ceremony speech. There's an element of "Meghan's Black so of course she supports NIGERIA" to this coverage.
Meghan's look here is a combination of her high-low dressing. The cardigan is from J.Crew and her shoes are Chanel. the shorts are either from Staud (likely) or J.Crew. Plus, she's wearing some nice jewelry, including a pinkie ring which the Mail is currently crying about. I love that she wore shorts to the basketball game and that she continues to make "dress shorts" into a thing. They're also making a big deal about how Meghan didn't travel with a glam squad – she's doing her hair and makeup for these appearances. I'm sure that upsets the Derangers, who continue to insist that Meghan "demands" designer clothes and full hair and makeup wherever she goes. They can't admit that Meghan is just an attractive woman who looks great with minimal makeup, and she makes mass-market pieces look like couture.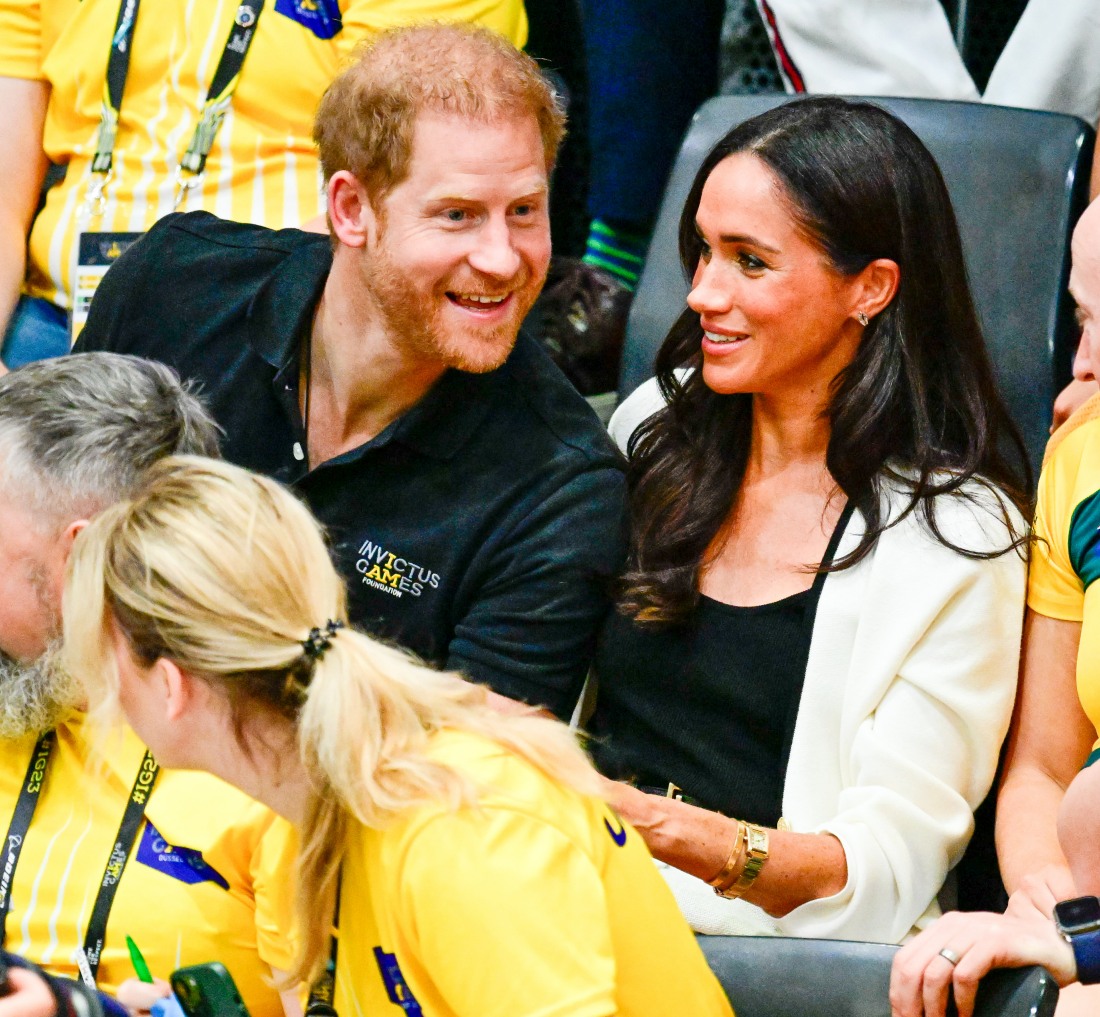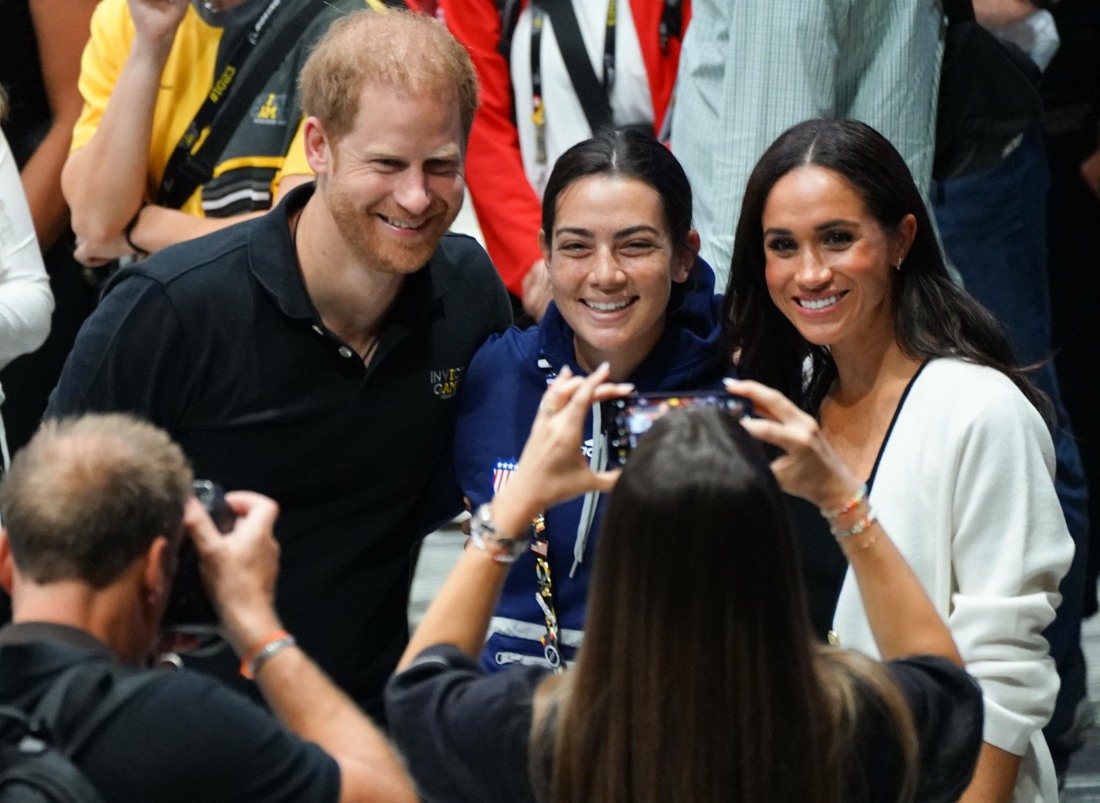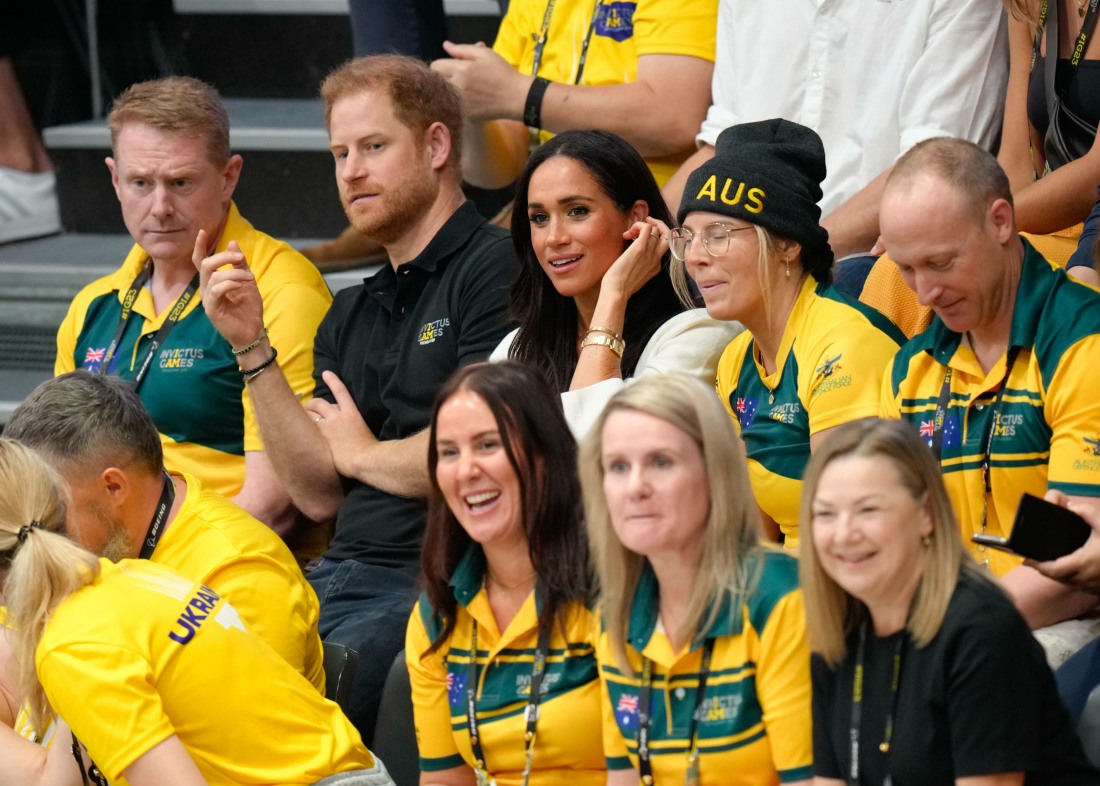 Photos courtesy of Getty, Avalon Red, Cover Images.