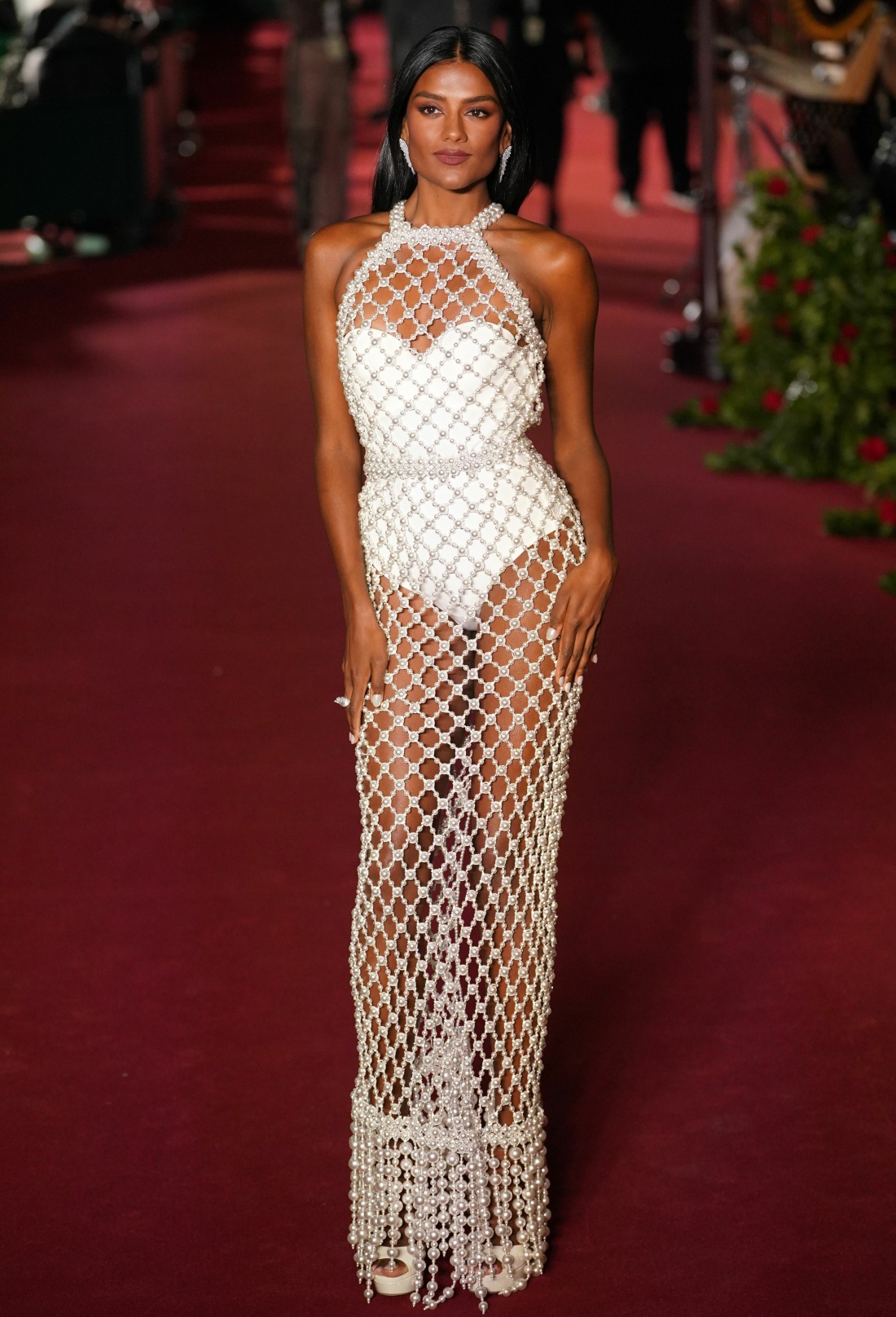 Here are more photos from the Vogue World event in London last night, which was a premiere and preview of London Fashion Week. The attendance was spectacular and allllll of the British fashion girls and It Girls came out. Simone Ashley was serving LEGS in this Tamara Ralph Haute Couture look, which is bonkers. Ordinarily, I'm not into all of these "netting" styles, but look closely – that's not netting, it's all made of pearls. Incredible.
Sienna Miller wore Schiaparelli Haute Couture – she's knocked up, obviously, and she looks like a swan. Or a goose. Or an ostrich?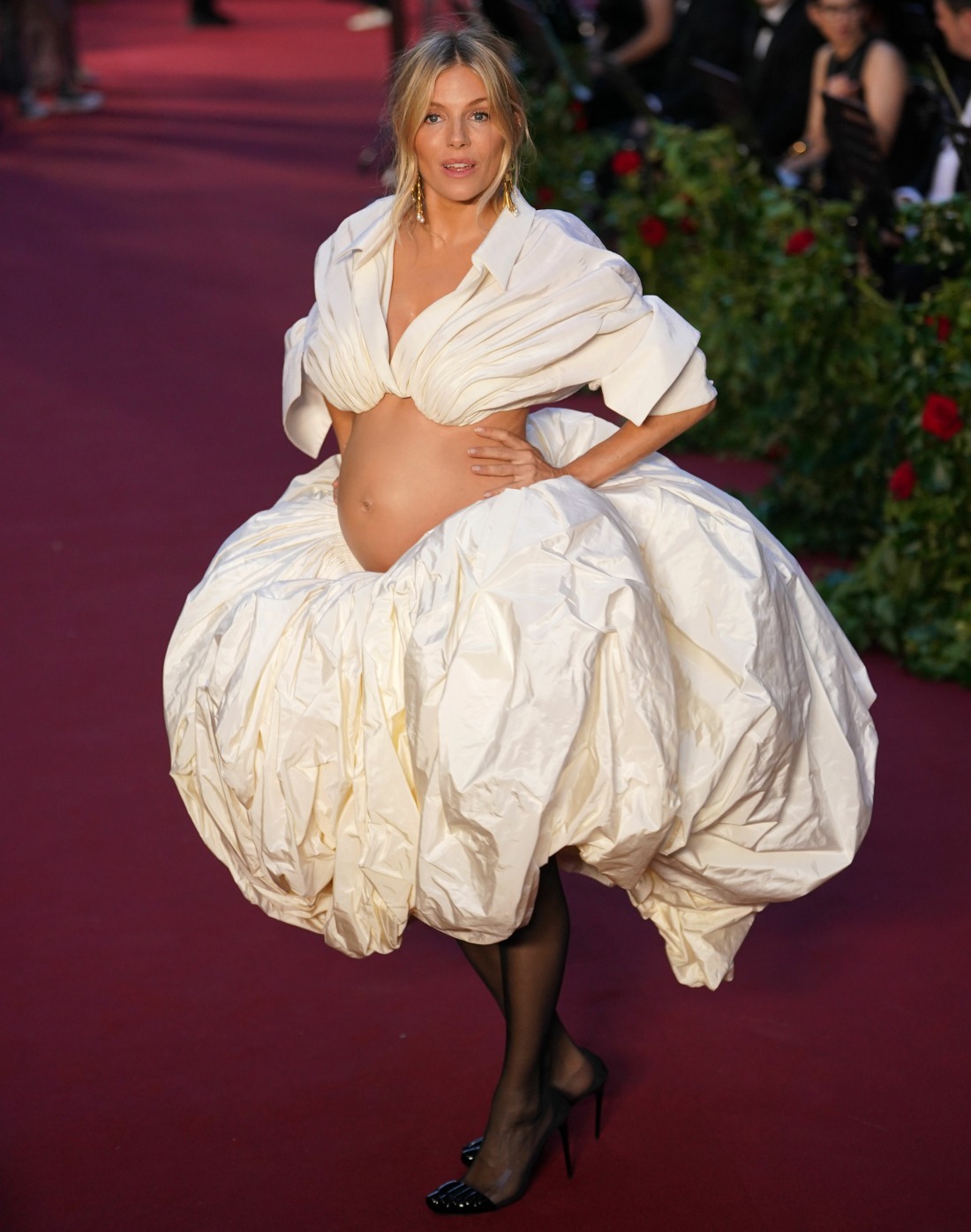 Jodie Turner Smith wore Viktor & Rolf. She was one of two women (that I saw) wearing panties as outerwear. I mean, she's Jodie and she kills most looks, but I would have chosen differently for her, if I was styling her.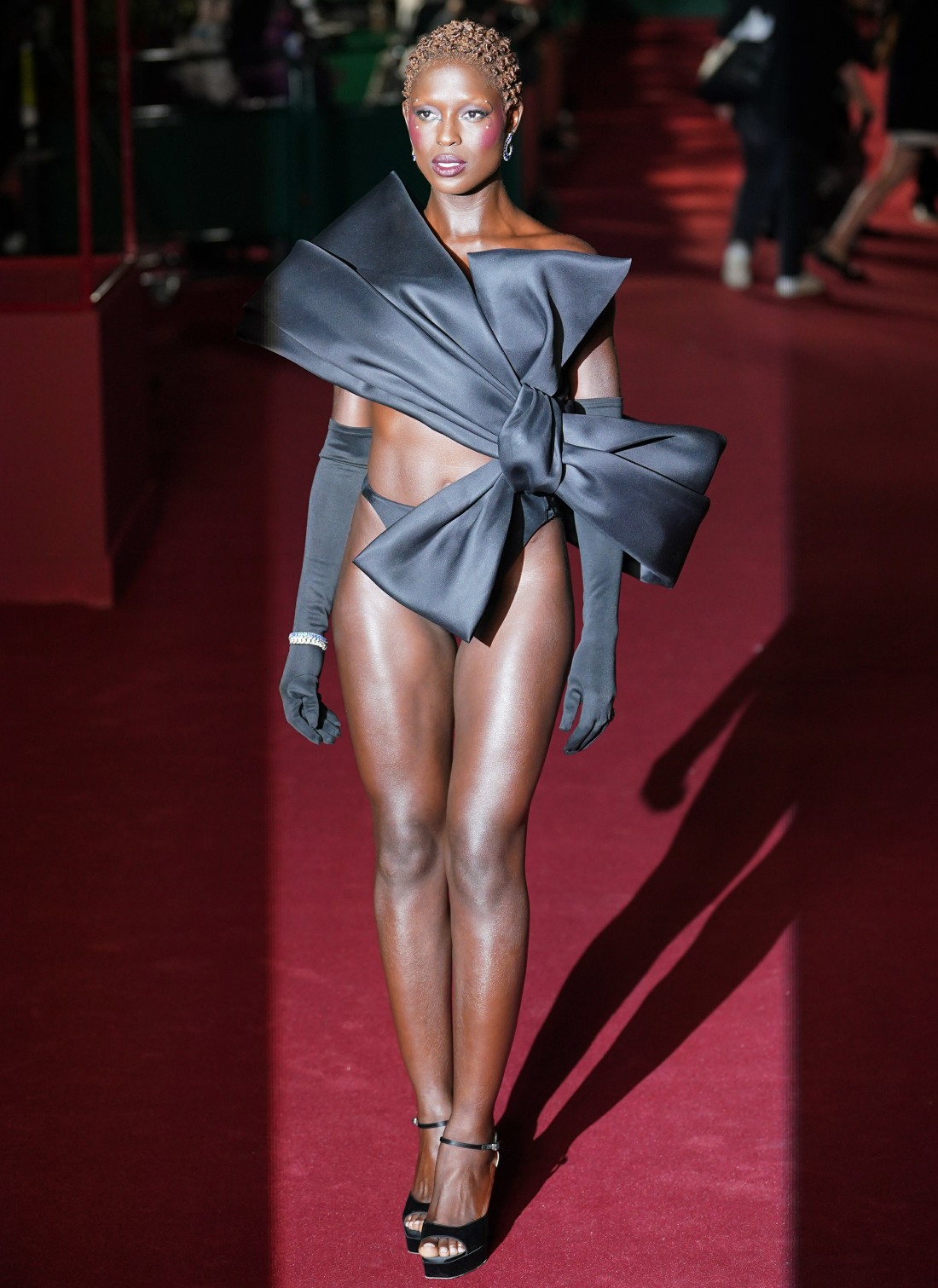 Gemma Chan in custom Louis Vuitton – she's an LV girl and this isn't bad (for LV).
Georgia May Jagger in Vivienne Westwood. Hilariously silly.
Sabrina Elba in custom Fendi. Actually pretty great?
Maisie Williams in Maison Margiela. It's a very British look [derogatory].
Gugu Mbatha-Raw in Roksanda. Actually one of my favorite dresses of the night, although I would have trashed the gloves.
Nicola Coughlan in Harris Reed. It's costume-y and it looks heavy, but she's having fun.
Photos courtesy of Cover Images, Getty.

Vogue World: London show at Theatre Royal Drury Lane, London. Featuring: Sienna Miller Where: LONDON, United Kingdom When: 14 Sep 2023 Credit: PA Images/INSTARimages **NORTH AMERICA RIGHTS ONLY**
Vogue World: London show at Theatre Royal Drury Lane, London. Featuring: Jodie Turner-Smith Where: LONDON, United Kingdom When: 14 Sep 2023 Credit: PA Images/INSTARimages **NORTH AMERICA RIGHTS ONLY**
Vogue World: London show at Theatre Royal Drury Lane, London. Featuring: Simone Ashley Where: LONDON, United Kingdom When: 14 Sep 2023 Credit: PA Images/INSTARimages **NORTH AMERICA RIGHTS ONLY**