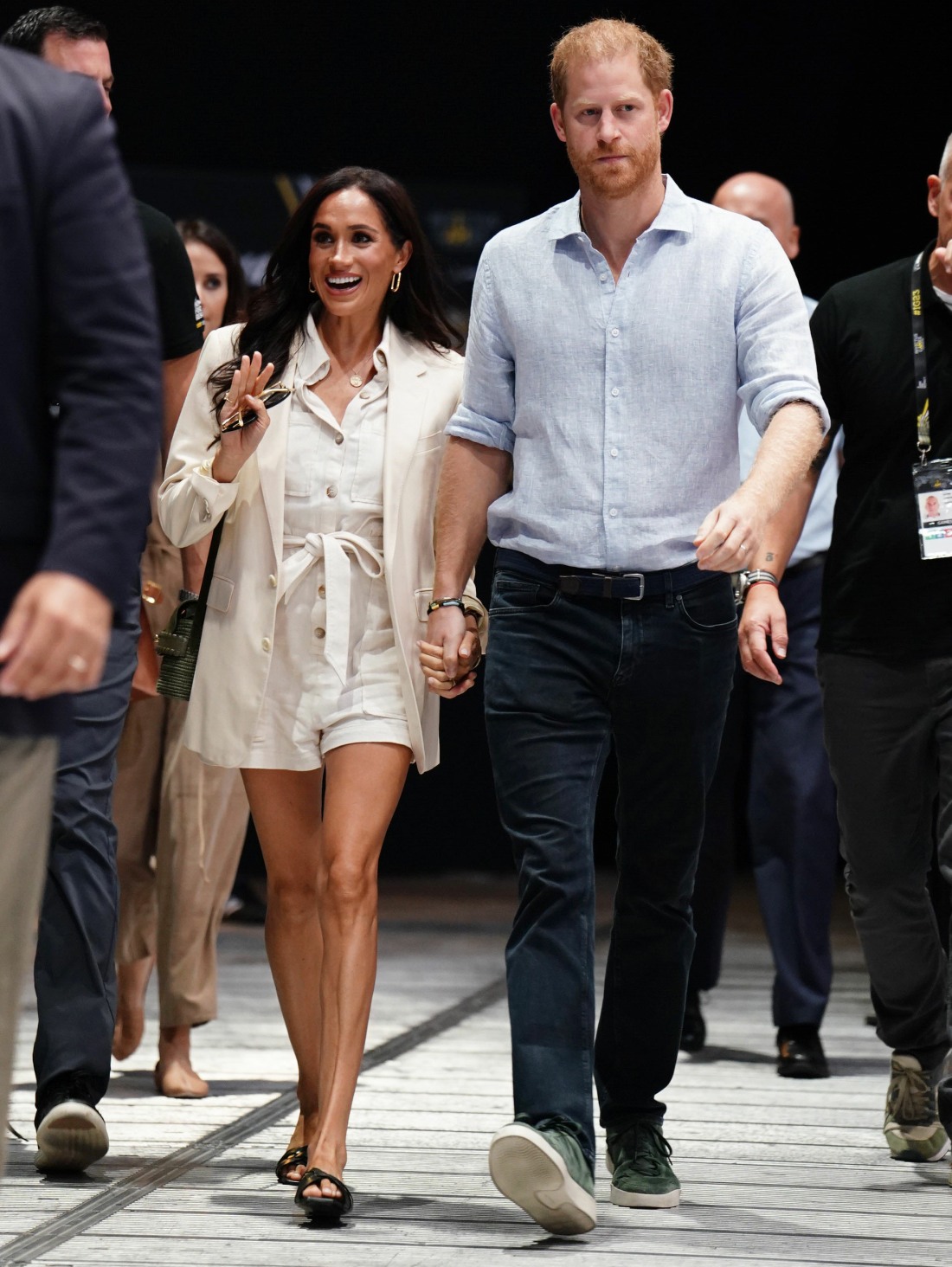 Here are some photos of the Duke and Duchess of Sussex on Friday/Day 6 of the Invictus Games. This also happens to be Prince Harry's 39th birthday. I'm trying not to get emotional about it, but it's not working. He made it to 39, y'all. They threw everything at him, they neglected him, they abused him, they smeared him, they tried to get Meghan to unalive herself or divorce him. And now here he is, with his beautiful wife, at the international competition for wounded veterans which he founded. I still remember when the deranged British media went full death-cult around Harry's 36th birthday too, and they talked endlessly about how that was the age his mother died.
Today, Harry and Meghan made their way to the volleyball competition and they posed with Team Poland. Meghan wore a cream onesie, a blazer and flats. I'll update with the IDs when they come in! Update: Meghan's romper is from Zara! The crowd also sang "Happy Birthday" to Harry:
Awwww they sang Happy Birthday for Prince Harry 🥹🥹 #InvictusGames2023 #HappyBirthdayPrinceHarry pic.twitter.com/Np0MWym57j

— Dani 💛❤️🖤 (@ArchLiliHazMeg) September 15, 2023
That's so sweet. Meanwhile, the British media can't figure out what to be upset about. This happens every time the Sussexes have global exposure and the BM's little hate bubble is exposed. Well, the royal reporters are super-mad that… Meghan is making speeches and handing out medals and that she's part of the Invictus family too because she's Harry's wife:
The Duchess of Sussex, 42, reunited with the Duke, who turns 39 today, at a glitzy hotel party for the competition on Tuesday, in Dusseldorf, Germany. But the prince, who founded the games in 2014, was left taking a back seat as Meghan spoke of her parenting duties and praised competitors in an 'off the cuff' speech made in front of hundreds of military veterans.

Meghan's impromptu address left Harry looking like 'a spare part', according to The Daily Mail's Royal Editor Rebecca English, who claimed that the move wouldn't have happened if they were still members of the Royal Family.

'I do see the rationale behind Meghan accompanying him – you often see William accompanying Kate on things that she's leading on, and vice versa,' she told Palace Confidential. 'I did find it a little strange that Meghan gave a speech at one of these events, I know it was a bit off the cuff, but you certainly wouldn't see that in the Royal Family. If it was someone's baby, the partner would always let the other person take the lead and shine. Harry did see a little bit like a spare part on the stage there.'

Meanwhile, the Daily Mail's Diary Editor Richard Eden said Meghan 'was keen to show her support to Harry as his cheerleader really.'
Harry made speeches and met with tons of people solo, before Meghan arrived at the games. Once she arrived, everyone at Invictus wanted to see her and talk to her. Meghan is excellent at diplomacy, making speeches, being a cheerleader and supporting Harry. What's great about the Sussex marriage is that Harry loves and appreciates Meghan's strengths and he wants to show her off. He loves that she's making off-the-cuff speeches and helping him with all of the diplomatic stuff.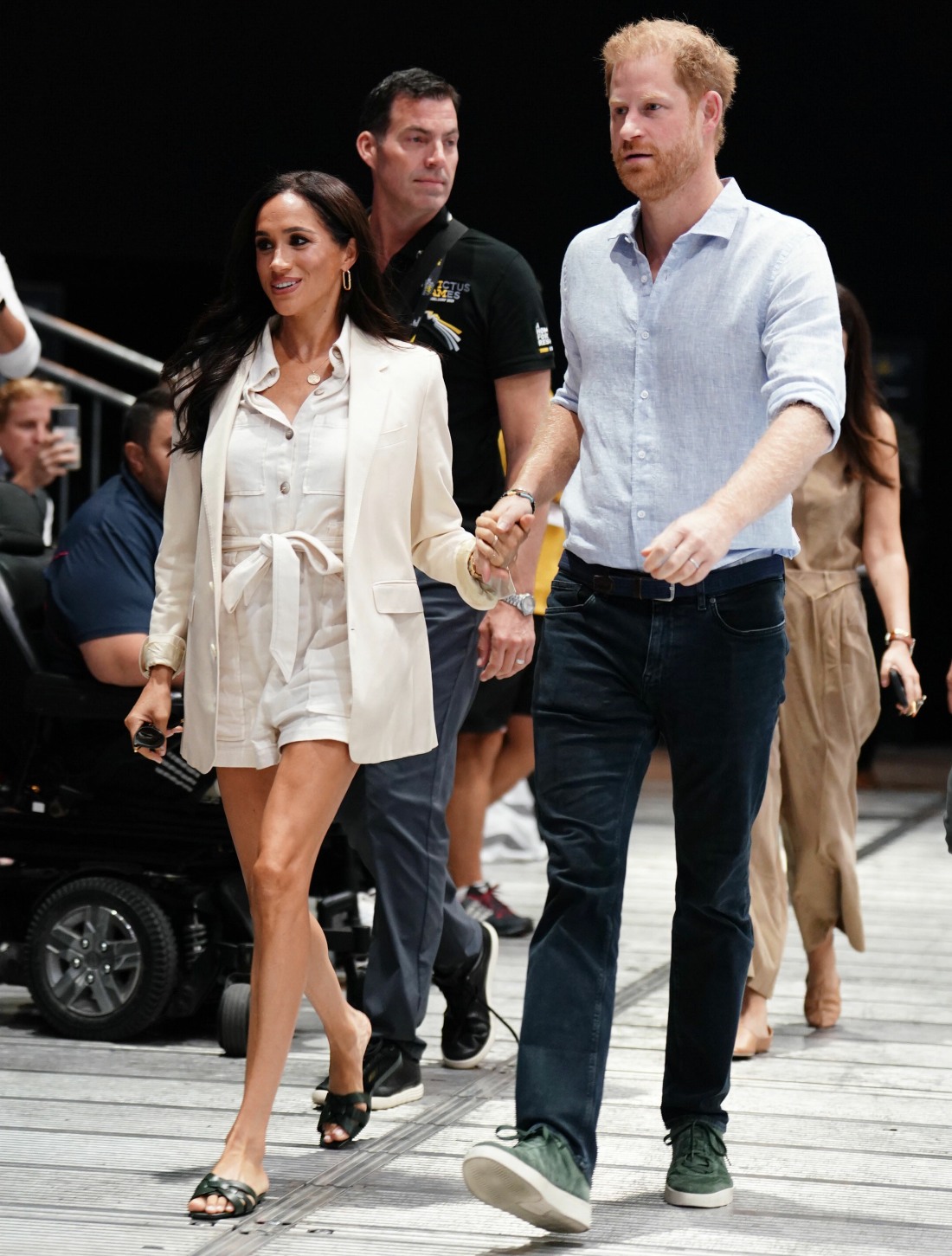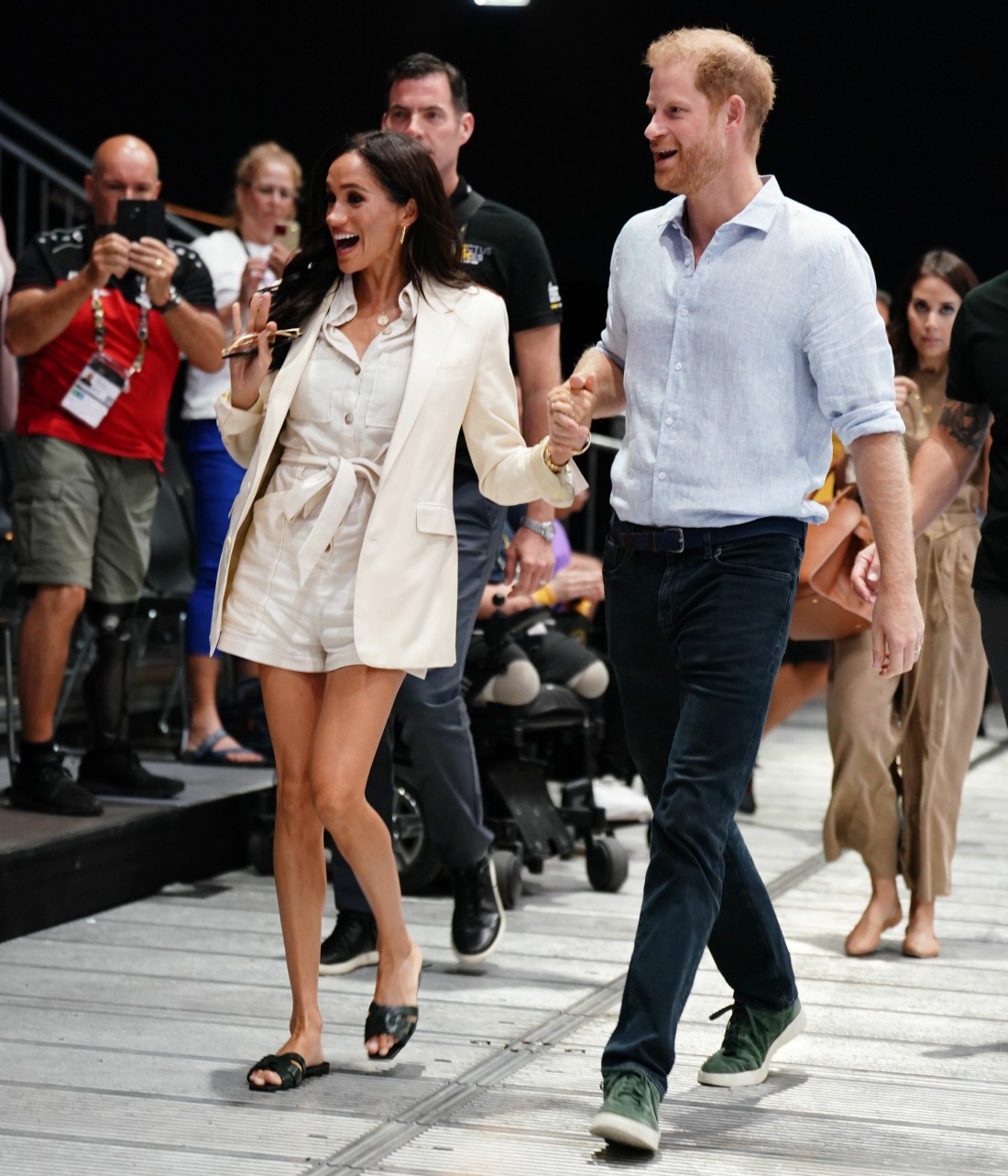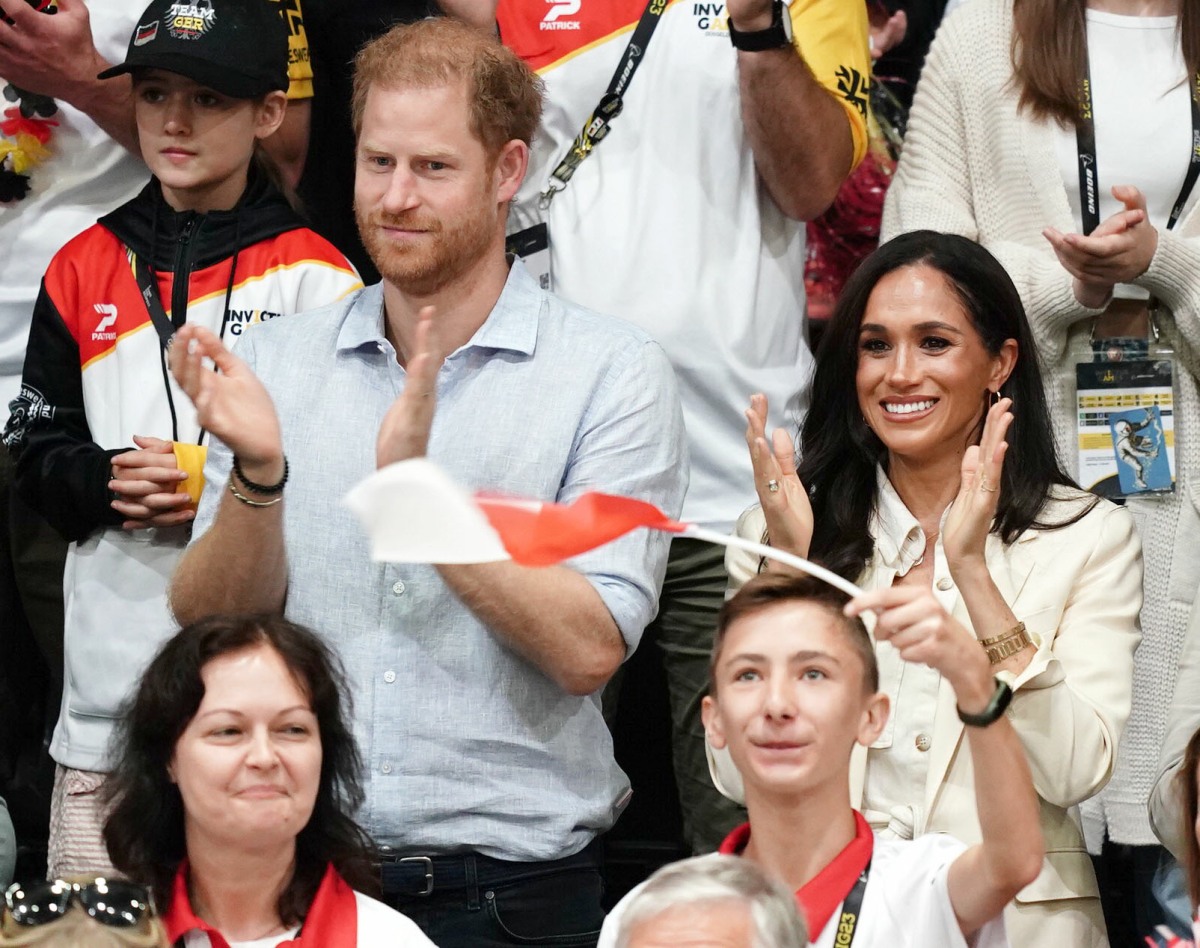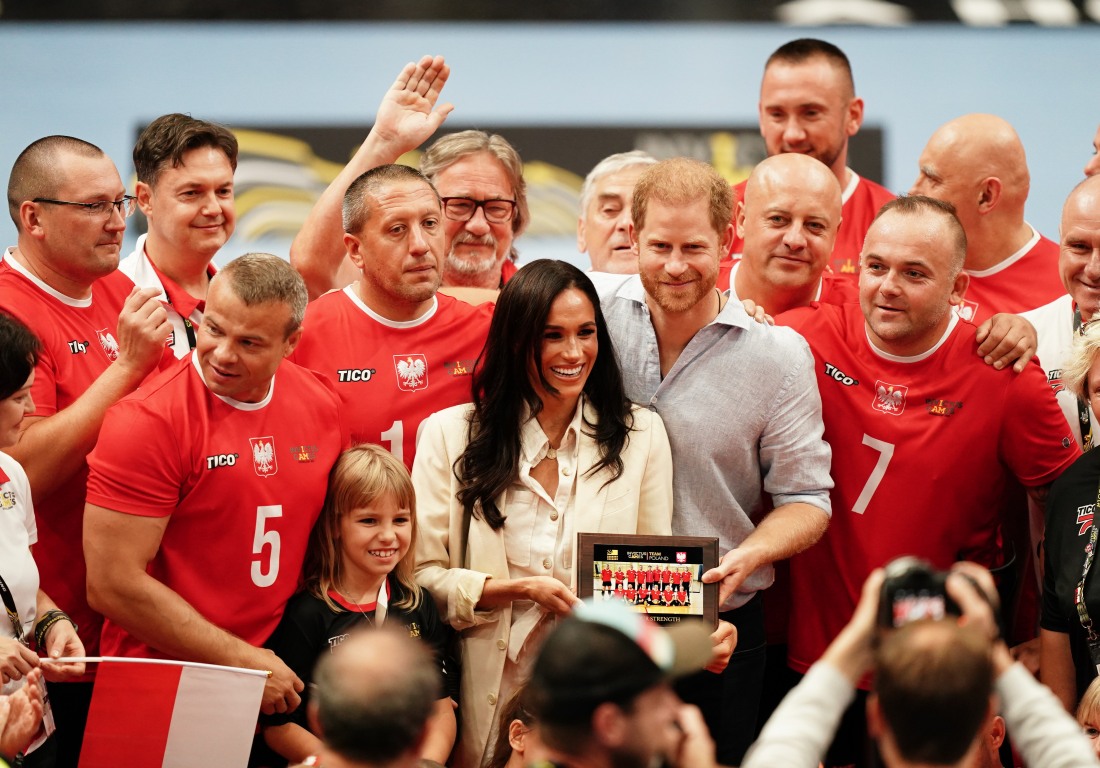 Photos courtesy of Cover Images.