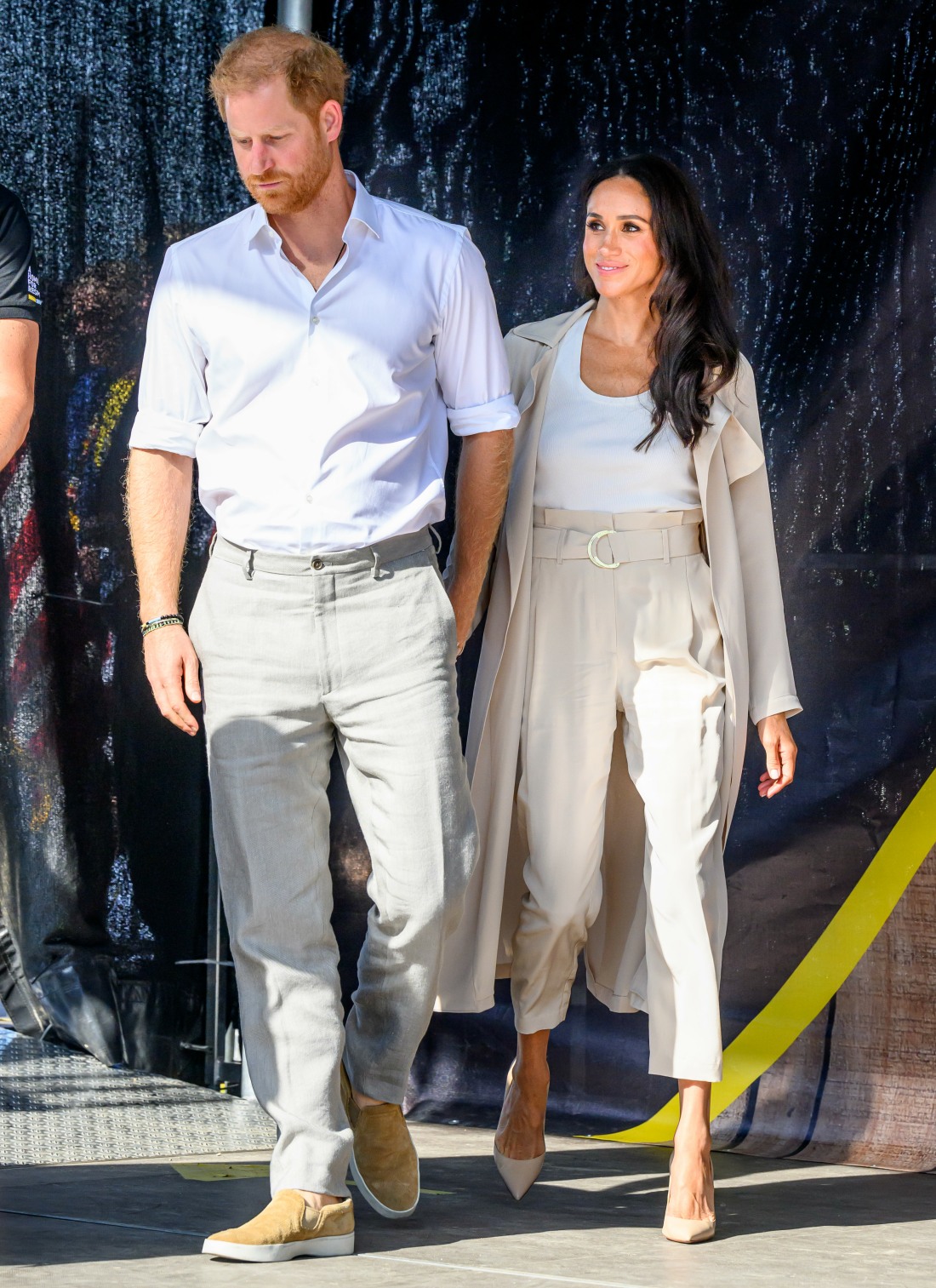 I'm trying to parcel out the final Invictus Games photos into multiple posts for the next few days, because I don't want the Duchess of Sussex's many looks to go unnoticed, nor am I interested in doing some mega-post about a million stories happening all at once. So please, just have faith that if I'm not covering something you want to talk about right at this very moment, I will get to it and I want the subject or look to have the proper attention it deserves. Yes, this is a long-winded way of saying "please don't threadjack."
The photos in this post are from two Sussex appearances on Friday and Saturday – the photos with Meghan's blue dress are from Friday's seated volleyball final and the pics with Meghan in a cream ensemble are from Saturday's medal ceremony for swimming. They also gave a medal to Yuliia "Taira" Paievska, the Ukrainian medic featured in Heart of Invictus. Taira has gotten so much attention during the games and she's been doing tons of press. She seems to have a special bond with Harry and Meghan.
Fashion notes: Meghan's cream outfit on Saturday was Cuyana, paired with Aquazzura pumps. The blue dress on Friday was Carolina Herrera, with Dior pumps and Pippa Small earrings. The Herrera dress is maybe one of my favorite things Meghan has ever worn, and I love that she did a pop of color in what was mostly a palette of white, black, cream and brown. Meghan has gotten a lot of high marks from fashionistas for her Invictus looks, all while the Daily Mail's most unhinged accountant is furiously tallying up the cost of every belt, every bracelet, every pair of shorts. They're seething that… a rich woman wears whatever she likes, regardless of the cost.
At Friday's volleyball final, Meghan and Harry were seated with two interesting VIPs: the UK's Minister for Veterans' Affairs Johnny Mercer (the man beside Harry) and Nicky Scott, who sat beside Meghan. Nicky is one of Harry's closest friends and they've been tight since they were at Eton together. Nicky was also interviewed in the Harry & Meghan docuseries. It's lovely that he seemingly flew in (with his family) for Invictus and for Harry's birthday. As for Johnny Mercer, he actually made public statements praising Harry at Invictus, saying that Harry created "a legacy he can be proud of with the Invictus Games. The nation is incredibly grateful to him."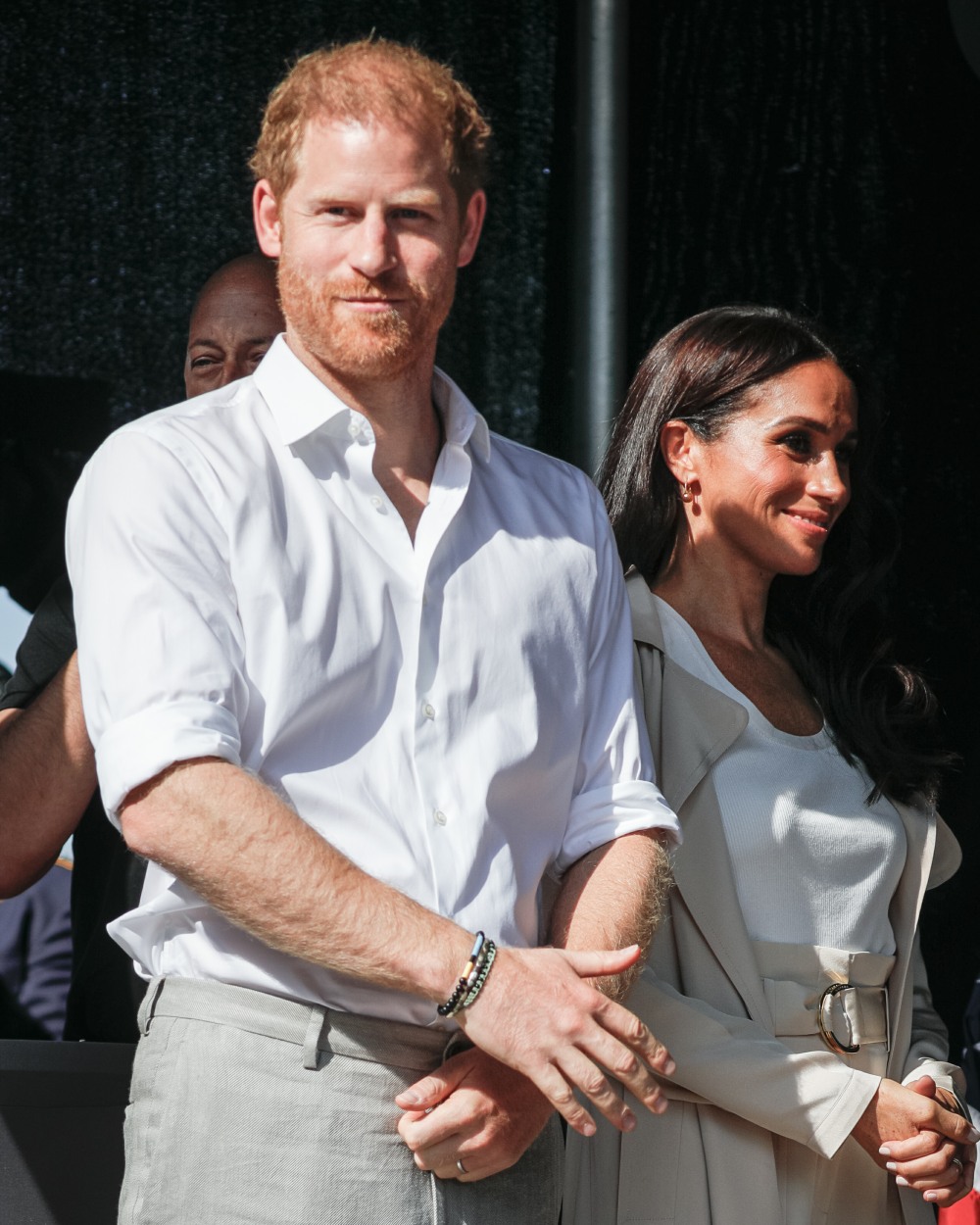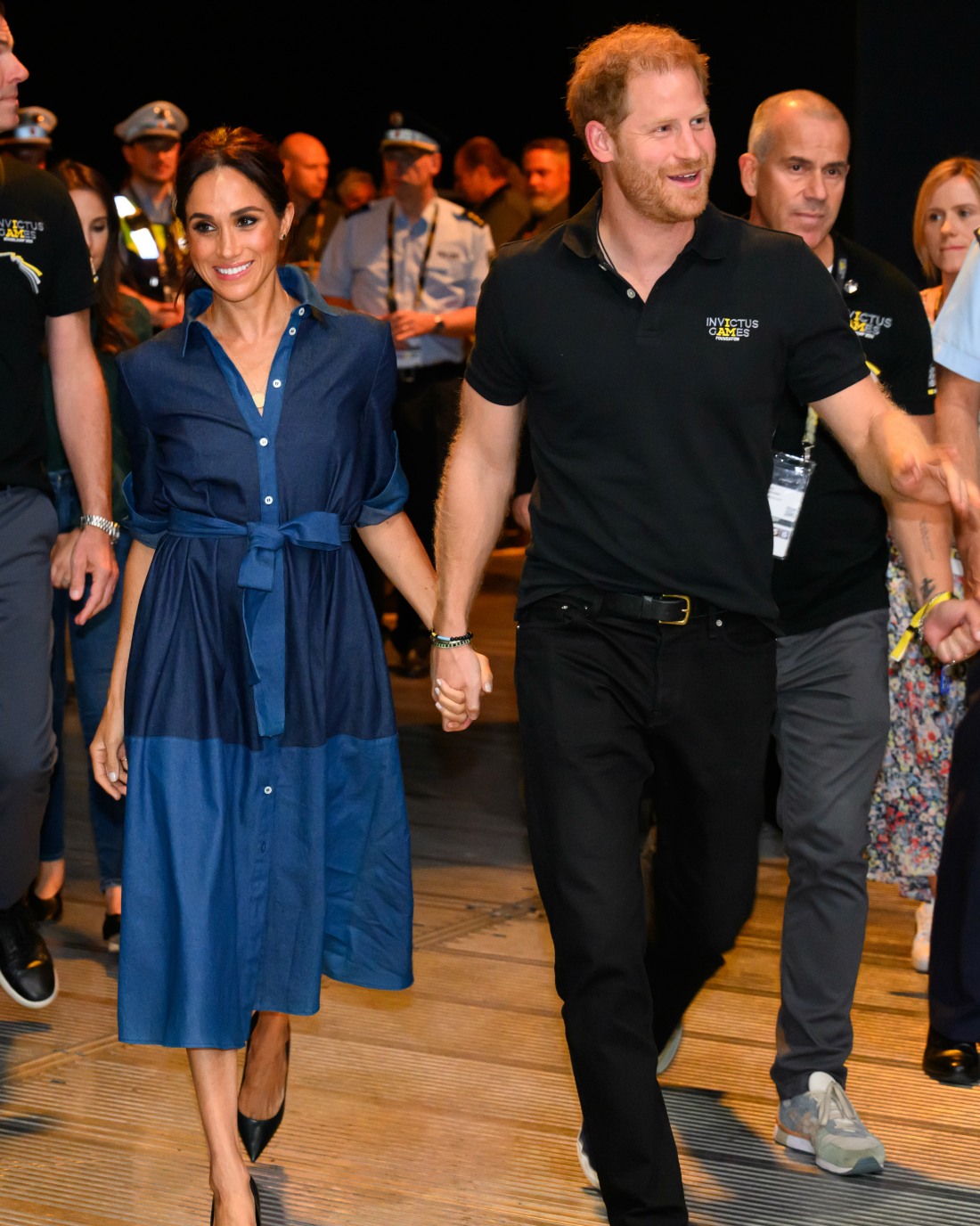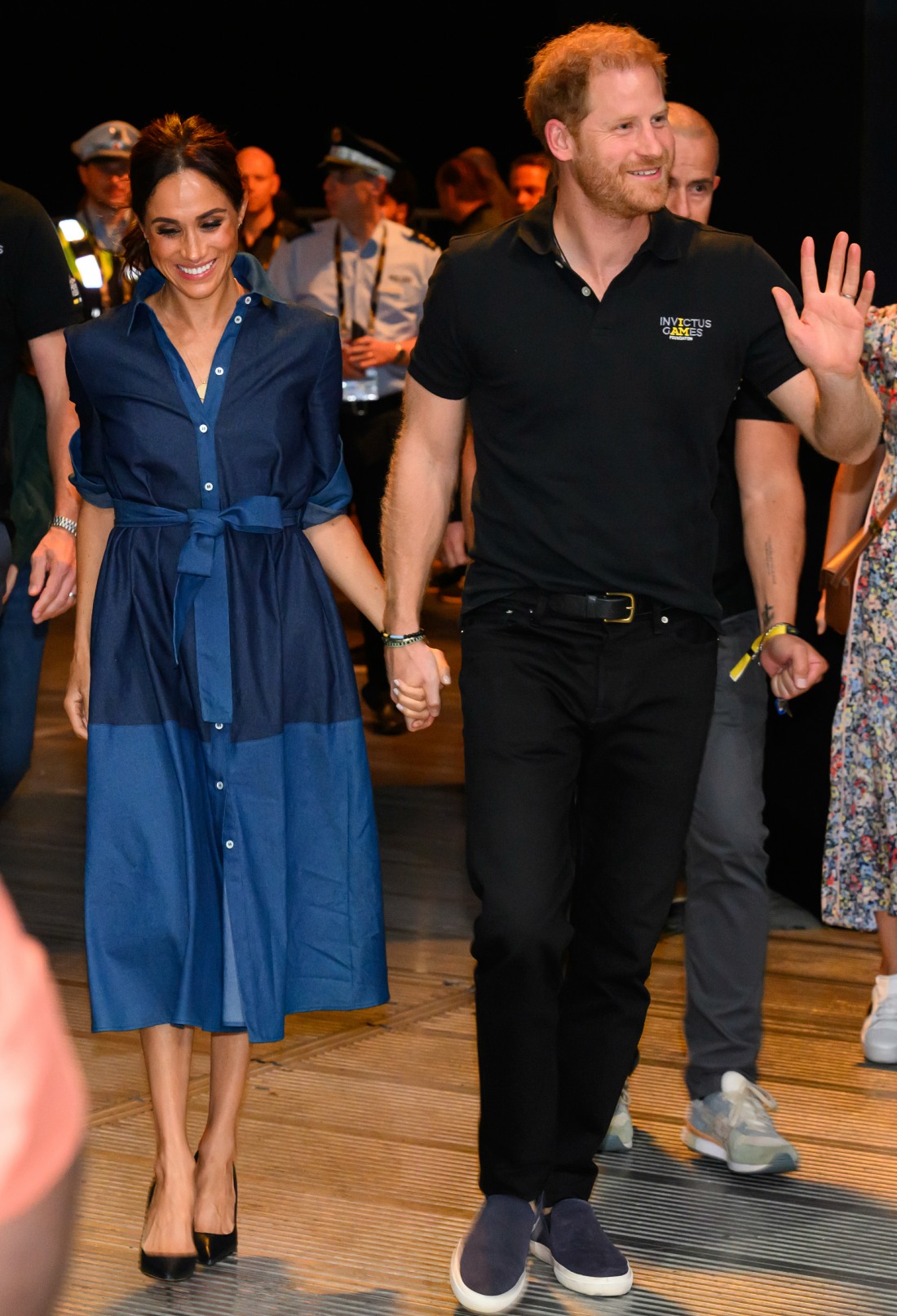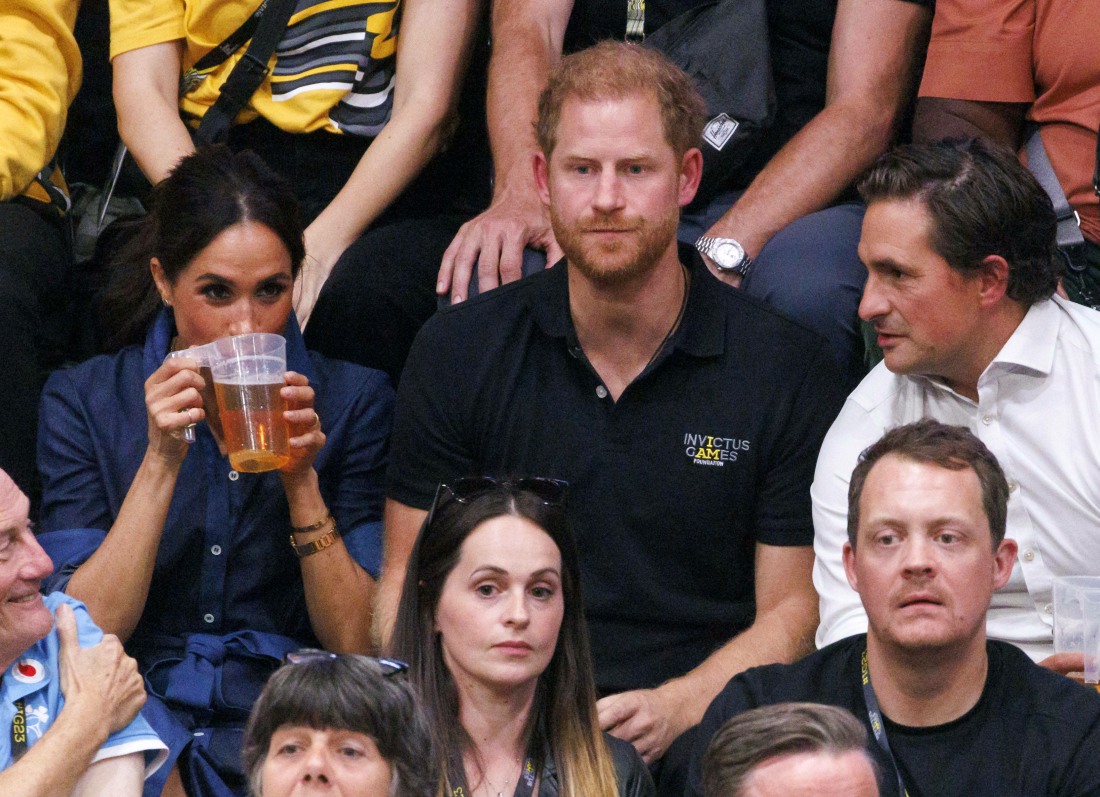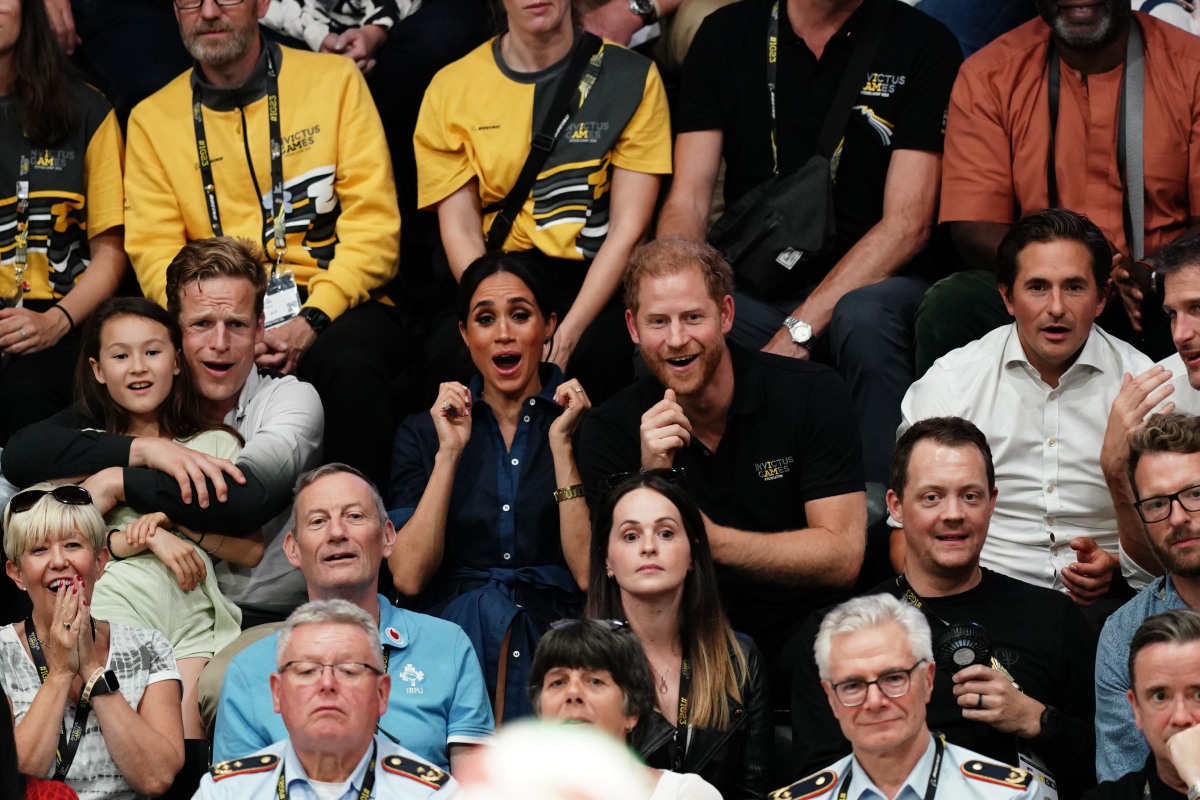 Photos courtesy of Avalon Red, Cover Images.