I know that billionaires are easy villains, but in my book, some of the most evil, destructive, and powerful people in the world are the ones in charge at the fossil fuel companies. For decades they've known their product would destroy the planet and still they've put profit over a safe future for our planet. It's why I get so rankled when too much responsibility is placed on individuals to change their behavior in order to fight climate change. As long as companies like Exxon continue to have so much unchecked power, individual choices only do so much. My home state of California is suing these companies for their part in making climate change happen and the lawsuit is holding them responsible for the extreme weather that has made California a really unsafe place to live. The lawsuit was filed just a day after The Wall Street Journal released a damning report on Exxon's misinformation campaign. Even while the company's own climate scientists were predicting dire consequences from fossil fuel use, Exxon continued to sow doubt about the severity of climate change.
The state of California has filed a sweeping climate lawsuit against Exxon Mobil, Shell, BP, ConocoPhillips, and Chevron, as well as the domestic oil industry's biggest lobby, the American Petroleum Institute.

The suit, filed on Friday in San Francisco Superior Court, claims that the companies misled the public for decades about climate change and the dangers of fossil fuels. It demands the companies help fund recovery efforts related to California's extreme weather events, from rising sea levels to drought and wildfires, that have been supercharged by human-caused climate change.

"Oil and gas companies have privately known the truth for decades — that the burning of fossil fuels leads to climate change — but have fed us lies and mistruths to further their record-breaking profits at the expense of our environment. Enough is enough," said Rob Bonta, California's attorney general.

The WSJ Report: California filed its lawsuit against Exxon and other oil and gas companies just a day after The Wall Street Journal reported that executives at Exxon continued in recent years to raise doubts internally about the dangers of climate change and the need to cut back on oil and gas use, even as the company publicly conceded that burning fossil fuels contributes to global warming.

Those efforts inside of Exxon, which continued until 2016, according to the Journal, were happening at the same time that scientists at the company were modeling troubling increases in carbon dioxide emissions without big reductions in fossil fuel consumption. The Journal cited internal company documents that were part of a New York state lawsuit and interviews with former executives.

In response to the Journal article, an Exxon spokesperson told NPR that the company has repeatedly acknowledged that "climate change is real, and we have an entire business dedicated to reducing emissions — both our own and others."

Wiles said in a statement this week that the documents the Journal uncovered will probably be used against Exxon in court.
I left my home state a year and a half ago for two reasons: the extortionate cost of living, and the constant stress from ecological disasters. California has undergone huge changes since I was a small kid (I'm 30). There never used to be hundreds of stingrays carpeting the beaches when I was a kid–now they're a fixture because of warmer water. The surf breaks themselves have become different thanks to coastal erosion reshaping the sand. We never had weeks of blistering heat in the coastal city where I grew up, and we also didn't have hurricanes, or a year-round wildfire season. It was never humid, now it's muggy throughout the summer months. Our state has always been drought-prone but huge swathes of the Central Valley have been turned to dust bowls. I love California like crazy. I miss it every day, just thinking about the beauty of my home state now brings me to tears. But I couldn't shake the feeling that living there would kill me. Catastrophic weather events and ecological changes are happening all over the world, not just California. These oil companies are responsible. I don't have high hopes for this lawsuit but we should be trying every tactic we can to hold the companies accountable.
Picture note by CB: This is BP's very recent former CEO, Bernard Looney, who resigned just last week for not disclosing "past romantic relationships with colleagues."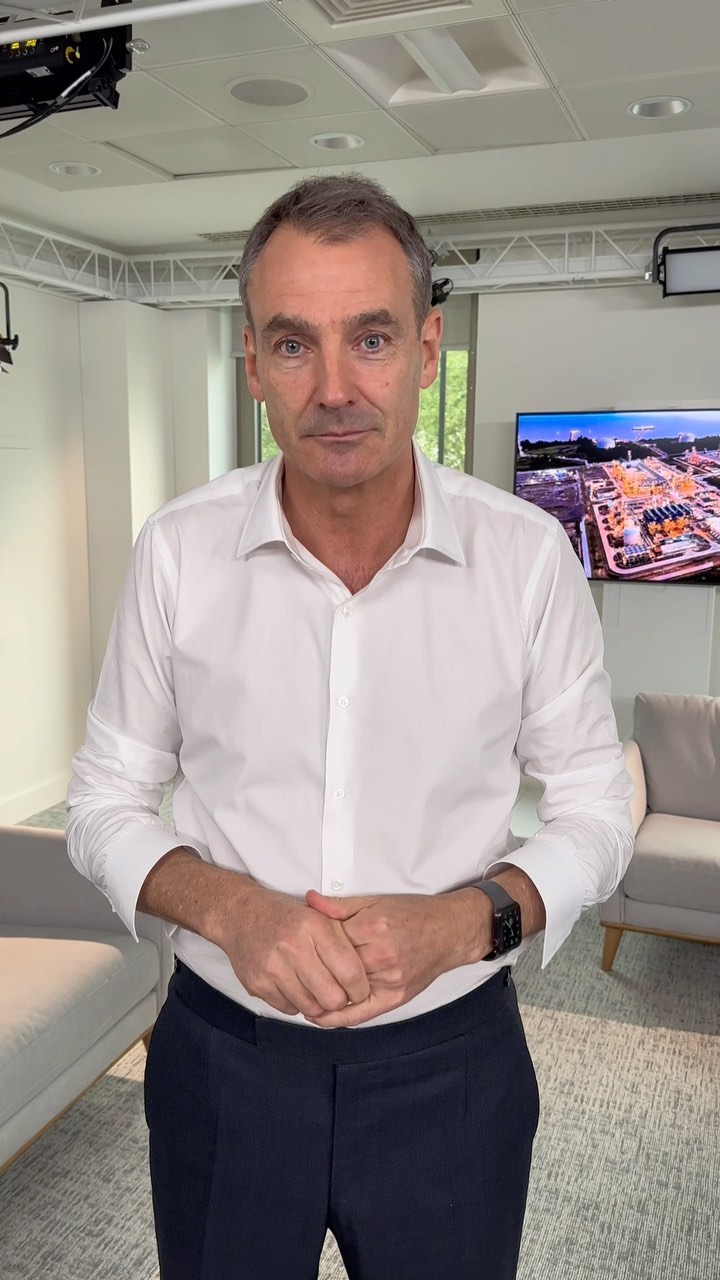 Shell CEO Wael Sawan: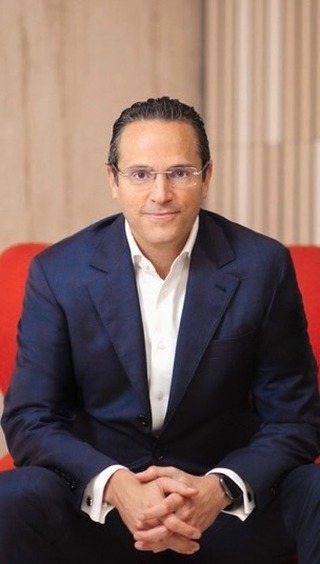 A photo from the American Petroleum Institute's Pipeline Technology Showcase on Capitol Hill in April, via Instagram.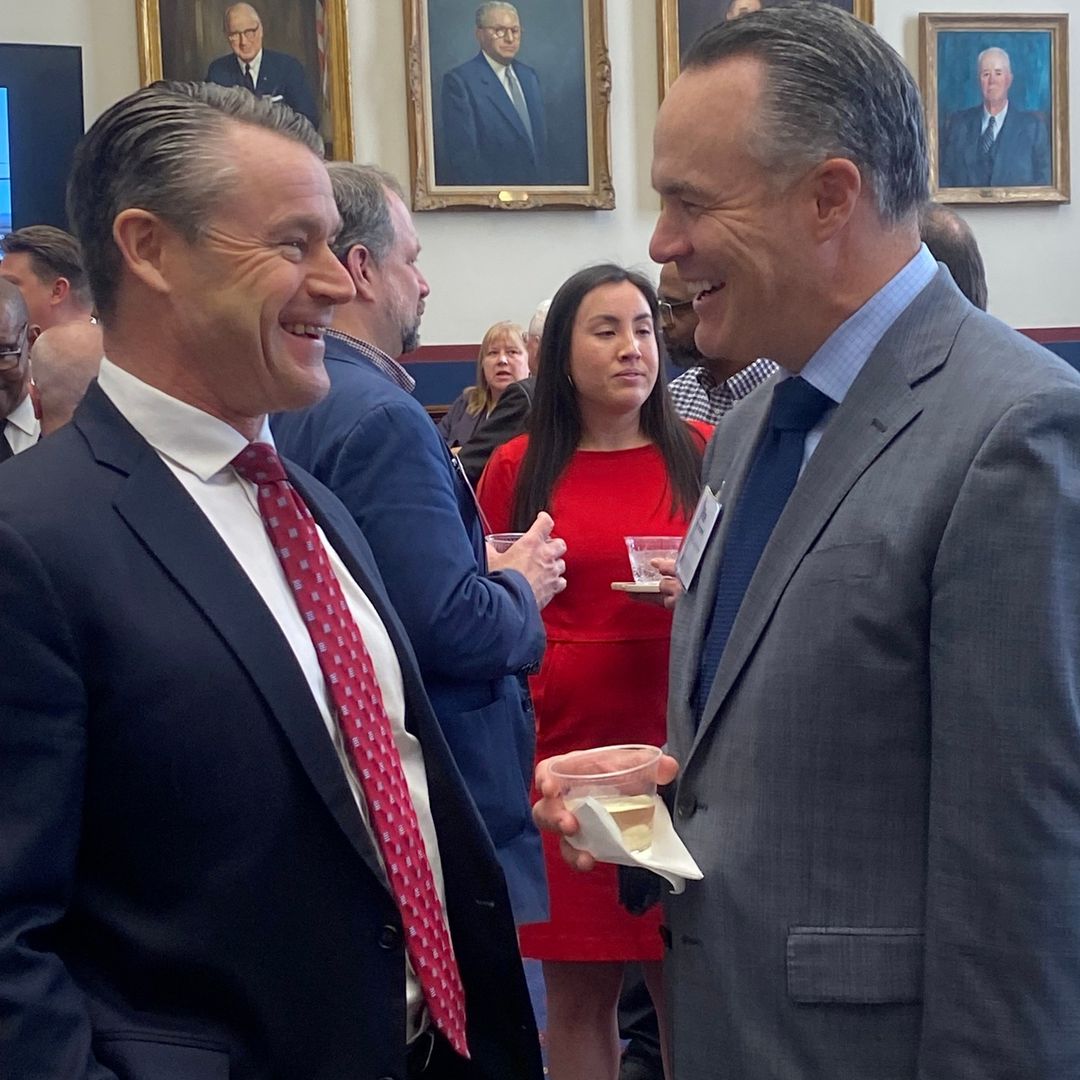 Sitting here lying like this with that ugly ass wallpaper, Drew Barrymore have you no shame???? pic.twitter.com/7SXrG3XSyU

— Meech (@MediumSizeMeech) September 15, 2023