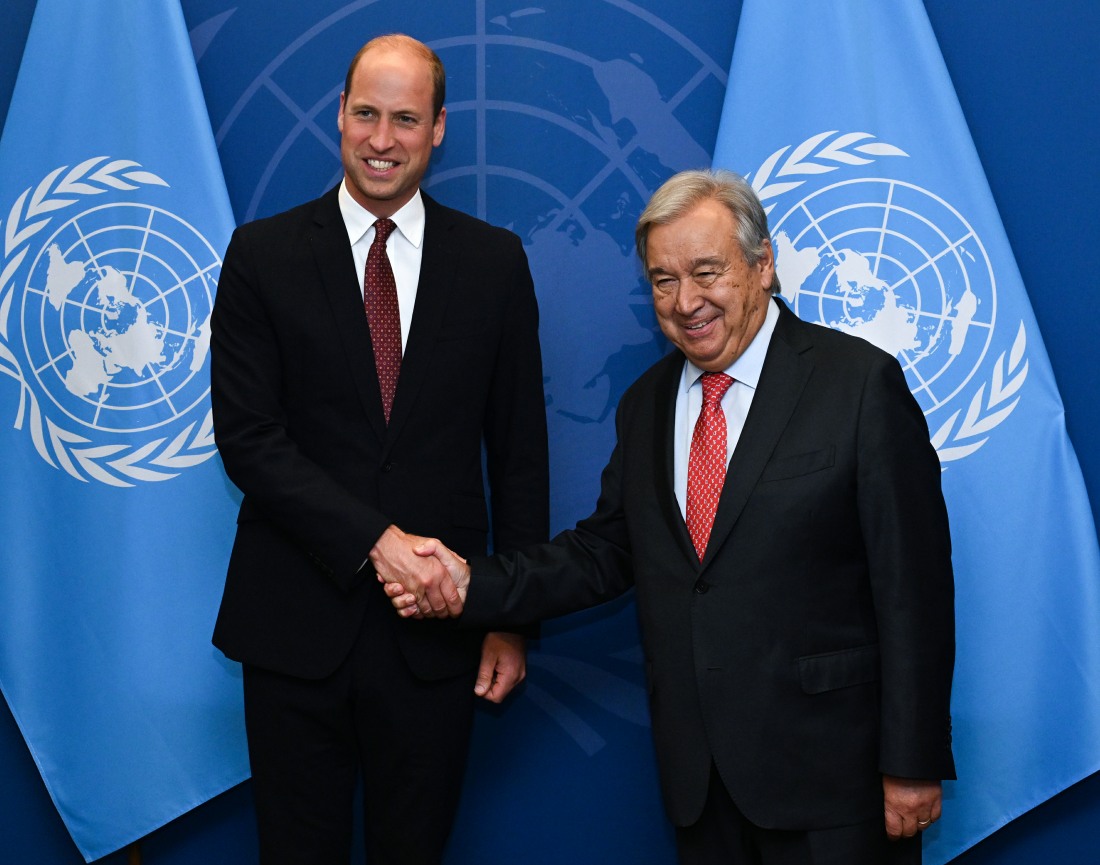 Well, he did it. Prince William managed to make it to the United Nations yesterday. He was not invited to speak, nor was he invited to host a side-panel, nor was he invited to host an Earthshot event at the UN. He got the same thing most minor, unimportant figures get – a quickie photo-op with some flags and UN Secretary General Antonio Guterres. Guterres truly had bigger fish to fry – Ukraine's President Zelenskyy came to New York yesterday as well, plus President Biden is flying into New York and tons of other world leaders are already in town for the opening of the General Assembly. But here we are:
Prince William has met with UN chief Antonio Guterres to discuss 'efforts required to accelerate the fight against climate change and protect the environment'. The Prince of Wales and the UN Secretary-General appeared in high spirits as they toured the 93-member world body where world leaders have gathered for their annual summit.

After their meeting, a UN spokesperson said the pair also 'discussed efforts to enhance implementation of the Sustainable Development Goals, as well as financing for development'.

Leaders are also meeting at the United Nations on Monday and Tuesday on the Sustainable Development Goals, a 2015 'to-do' list that includes wiping out hunger and extreme poverty, battling climate change and achieving gender equality.
You're supposed to be left with the impression that William is an important figure in global environmentalism and sustainability. The truth is, Guterres gave a dumb clout-chaser a photo-op and then Guterres moved on to the million other issues on his plate. I can't even imagine taking up such an important person's time given how many other pressing concerns are on the UN agenda. William is so deeply unserious. But hey, he really showed his brother, right? William has been seething with jealousy about Harry's invitation to speak at the UN on Mandela Day last year, and Bill has been laser-focused on attaching himself to the UN in any way. It's so pathetic.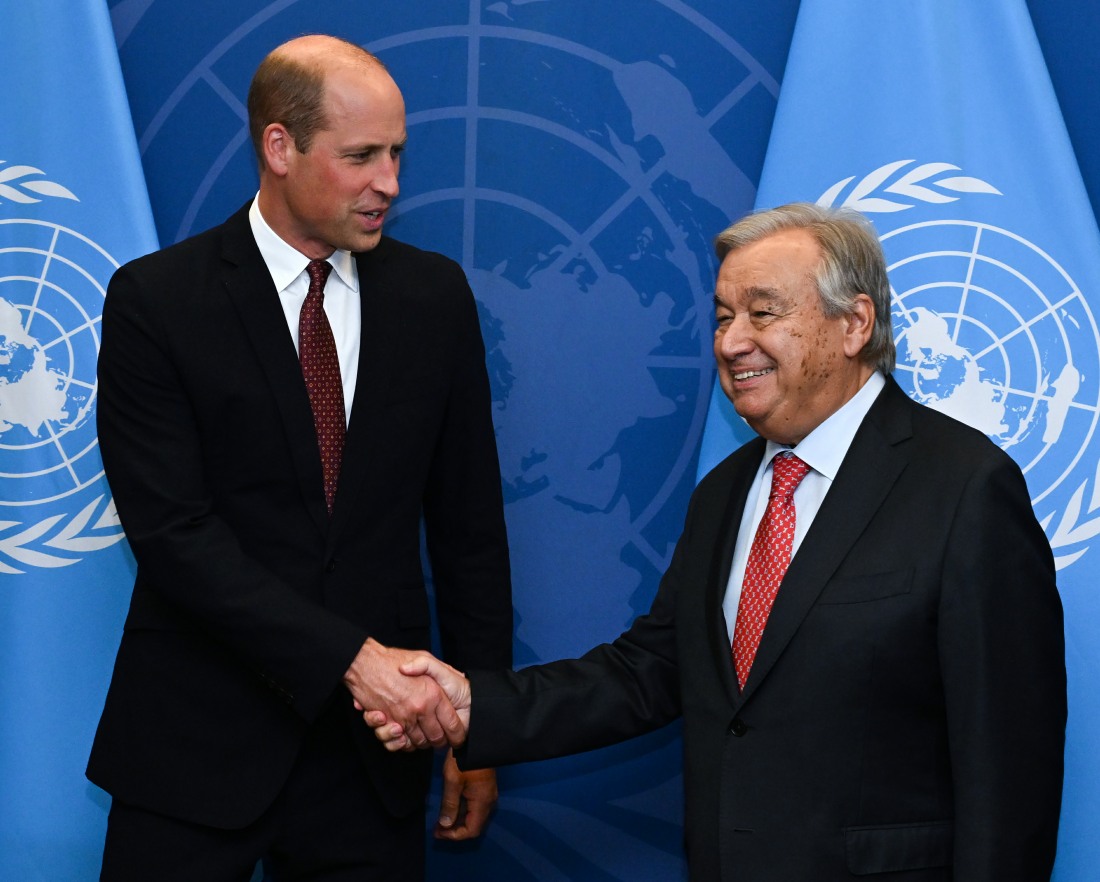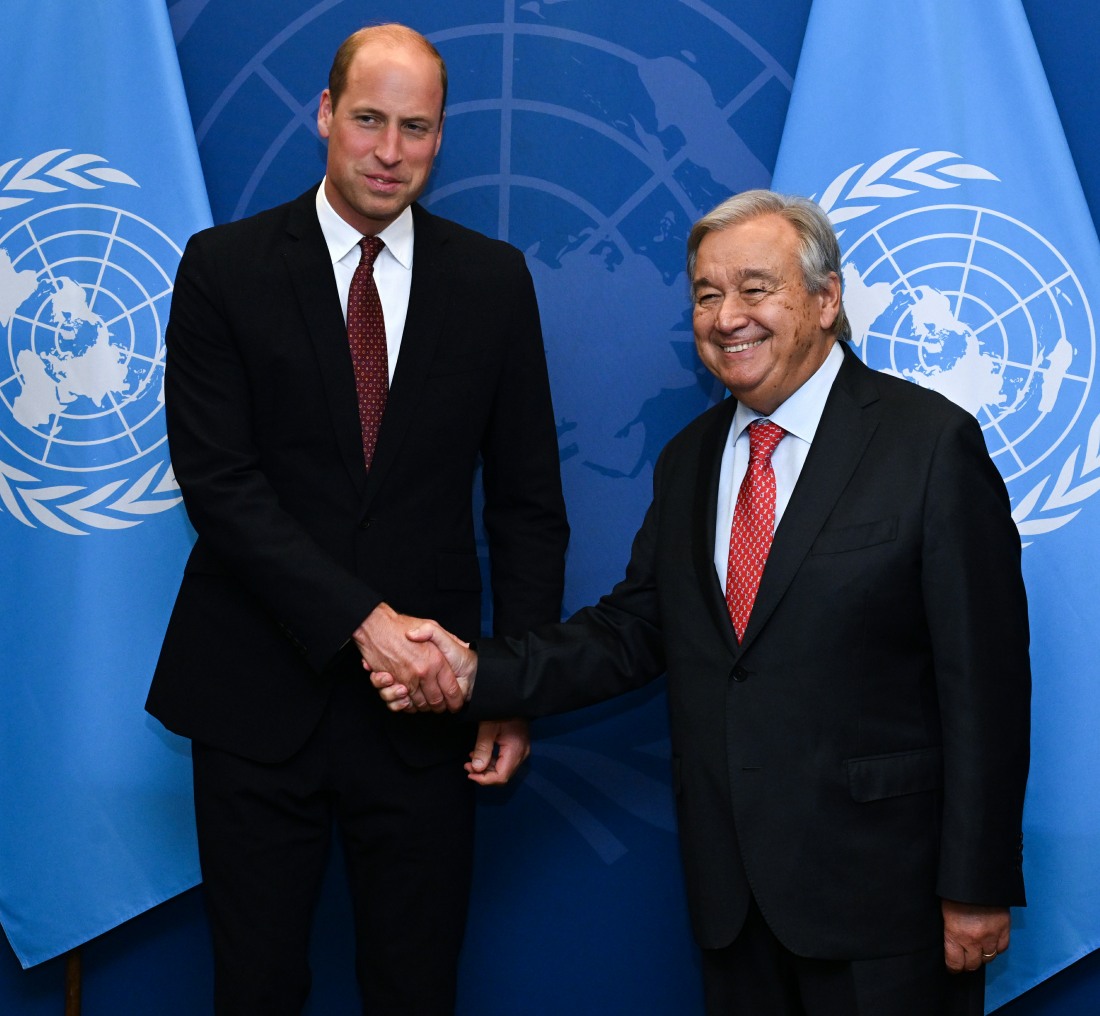 Photos courtesy of Cover Images.