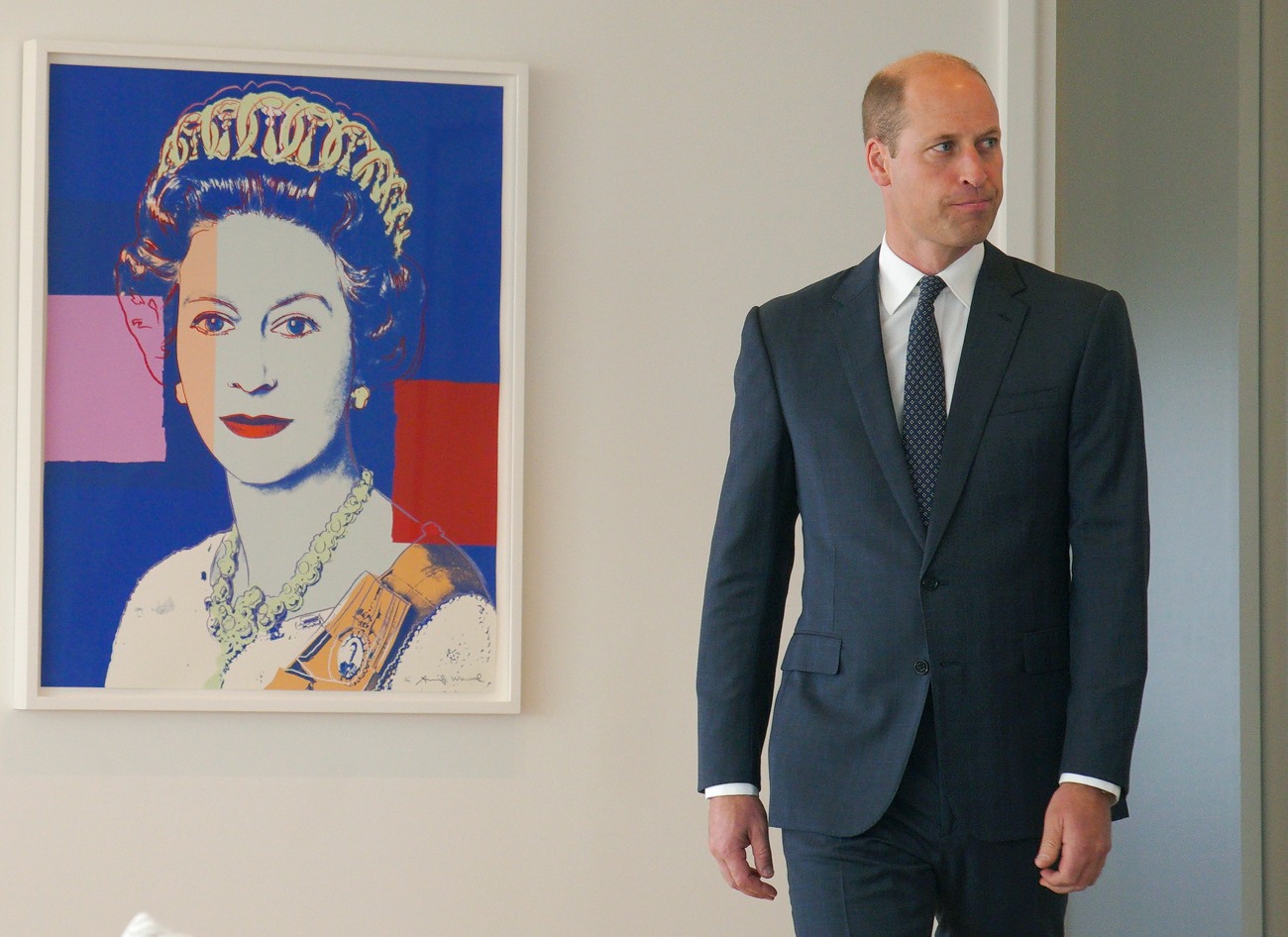 Here are some photos of Prince William on Tuesday, September 19th, his "second day" and last day in New York. The Cover Images photo caption is: "The Prince of Wales arrives to hold an audience with President of Ecuador, Lasso Mendoza at the UN General Assembly." This is false and it's a deliberate and hilariously pathetic fudge by Kensington Palace. William wants to leave the impression that he's such an important statesman, of course he went to the opening of the UN General Assembly and he was even holding meetings at the UN. The truth is, he visited the RESIDENCE of the British Consul General, which is located at 50 UN Plaza, across the street from the United Nations building. So close and yet so far. Peg couldn't score an invite to the General Assembly, you guys. President Biden was in town, speaking at the UN. President Zelenskyy was in town. People were busy, too busy to play these juvenile, attention-seeking games.
Prince William praised Ecuador for the 'crucial' work the nation is doing in the battle against climate change as he met President Guillermo Lasso Mendoza ahead of unveiling this year's Earthshot Prize finalists on his solo trip to New York. The Prince of Wales confidently strode into the bilateral meeting, beaming as he walked past an Andy Warhol print of his late grandmother, Queen Elizabeth II.

The heir to the throne was pictured shaking hands with President Lasso before they sat down together at the the British Consul General's official residence at 50 UN Plaza overlooking the UN building and with panoramic views of the Hudson River.

His engagements in the US coincide with Climate Week in New York and the 78th UN General Assembly where nearly 200 countries are meeting. Ukrainian president Volodymyr Zelensky is among those in attendance.

Although Prince William will not address the assembly, he met UN chief Antonio Guterres in New York on Monday and discussed 'efforts required to accelerate the fight against climate change and protect the environment'.
LMAO "Although Prince William will not address the assembly" – hahahahahaha. As I said on Twitter yesterday, this trip could have structured and hyped as something simple, like William pushing Earthshot during Climate Week and wanting to do a quick drop-by the UN. Instead, Kensington Palace telegraphed the fact that William is big, important, keen global statesman and he wants everything his brother has, and he must get a photo-op at the UN too! Harry didn't invite himself to the UN – he was invited. Harry and Meghan didn't need to stage random meetings at the British Consul General's residence and tell everyone that they were doing "meetings at the UN." H&M actually HAD meetings at the UN.
Meanwhile, William went for a run in Central Park, confirming the story his staffers planted and saying: "I decided to join the hordes of New Yorkers doing their morning routine. It was wonderful waking up in New York on a sunny morning rather than the rain we had yesterday. It was beautiful getting some fresh air this morning." The royal reporters are crowing because William managed to get in a Central Park run while Harry and Meghan were swarmed by paparazzi the last time they were in New York. Like… people actually think that's a flex for William, that he's so boring, nondescript and unimportant that New Yorkers completely ignored him? Plus, I don't even believe he went for a run, I think it was just some keen fantasy dreamt up by the bewigleted gopher working at Kensington Palace.
Poor President Lasso of Ecuador. I bet he was wondering what sh-tty staffwork led him to the British Consul's residence when he was just trying to get to the UN General Assembly.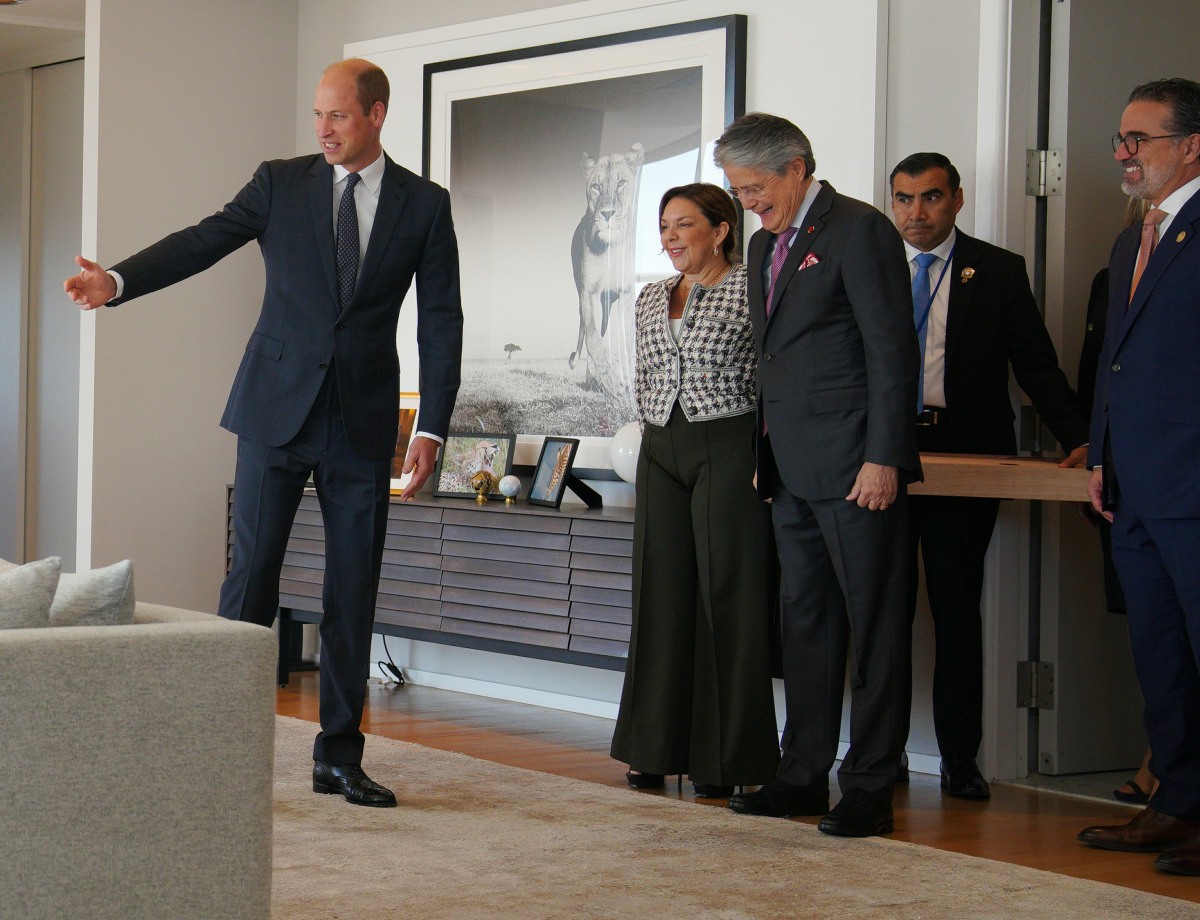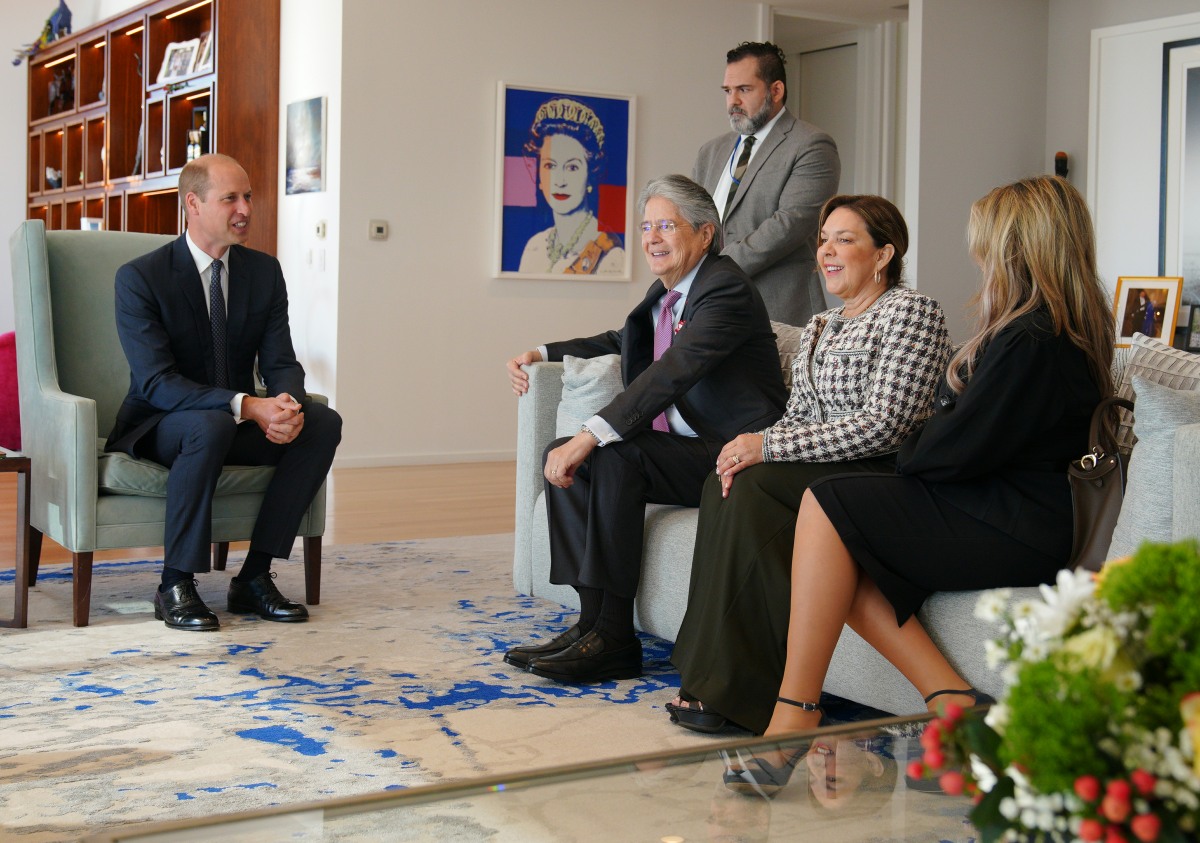 Photos courtesy of Cover Images.

The Prince of Wales holds an audience with President of Ecuador, Lasso Mendoza at the UN General Assembly. Featuring: William, Prince of Wales with President of Ecuador, Lasso Mendoza Where: New York, United States When: 19 Sep 2023 Credit: PA Images/INSTARimages **NORTH AMERICA RIGHTS ONLY**
The Prince of Wales holds an audience with President of Ecuador, Lasso Mendoza at the UN General Assembly. Featuring: William, Prince of Wales with President of Ecuador, Lasso Mendoza Where: New York, United States When: 19 Sep 2023 Credit: PA Images/INSTARimages **NORTH AMERICA RIGHTS ONLY**
The Prince of Wales arrives to hold an audience with President of Ecuador, Lasso Mendoza at the UN General Assembly. Featuring: William, Prince of Wales Where: New York, United States When: 19 Sep 2023 Credit: PA Images/INSTARimages **NORTH AMERICA RIGHTS ONLY**