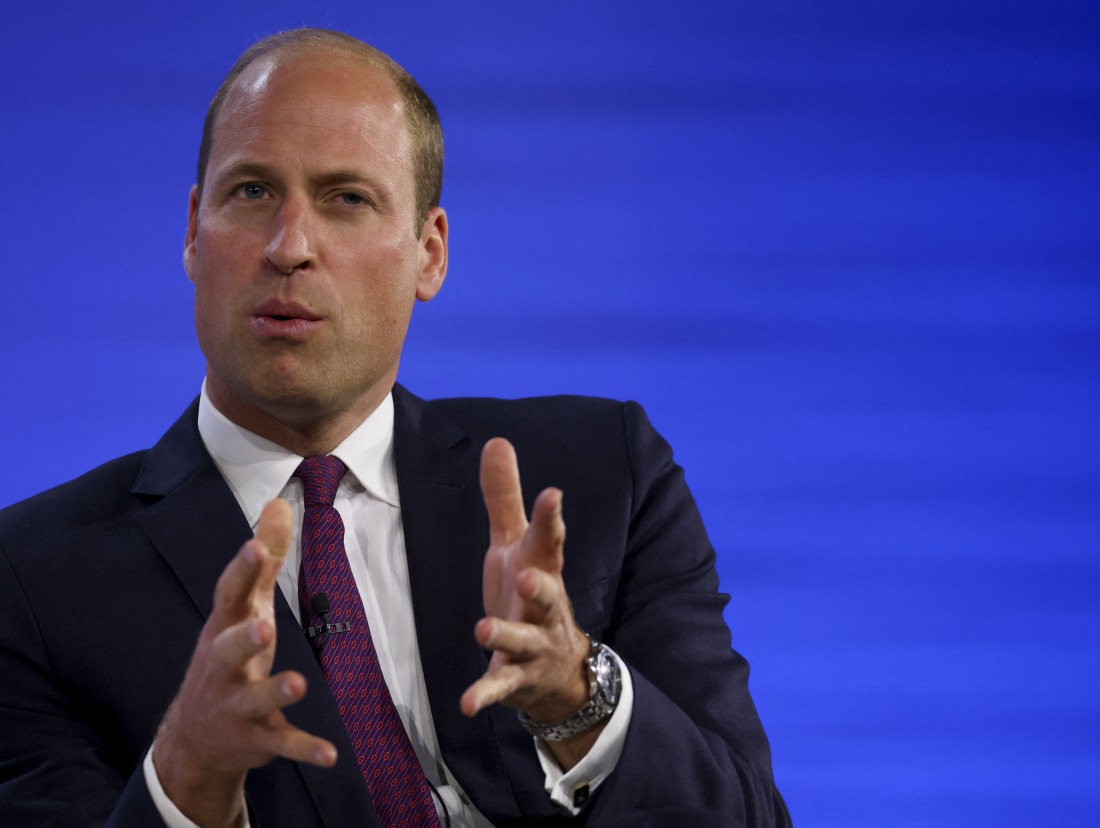 My thoughts on Prince William's New York trip: it was sad, it was farcical, it was an embarrassment, it was a flop. But I also acknowledge that William's staff arranged things in such a way with the British media to give them just enough to declare "victory." Sure, there's open acknowledgement that this is all about the Prince of Wales's open, seething jealousy of his brother. Yes, everyone can see that William is deeply unserious and that he was treated like any other clout-chasing loser during an important week of real business in New York and the United Nations. But the British media got their photo-ops and Kensington Palace paid off enough bots to make it appear as if William's trip was a "success." Not only that, but the British media is hyping this violent, rage-aholic douche as a "hunk." They really can't wait until he's divorced, huh? From this Daily Mail piece: "William the Hunk is BACK: Prince of Wales earns new legion of admirers as he wades through water and dons a baseball hat on charm offensive of America – as fans say his status as a reborn sex symbol is complete."
He was perhaps better known as a heartthrob in his luscious-locked teenage years, the male incarnation of his mother, his image lovingly pinned to the walls of millions of bedroom walls. But it appears Prince William is having somewhat of a renaissance and is once again catching the eyes of a legion of female fans – this time, in the US.

The Prince – who some critics have cruelly pointed out is less 'follicularly blessed' than in his younger years – looked tanned and relaxed with a new closely-cropped hair style.

He teamed a quintessentially British outfit of chinos, wax jacket and a blue button down shirt with a US crowd-pleasing baseball cap. After fan accounts posted snaps of William on Instagram and Twitter, royal lovers flocked to swoon over the Prince of Wales's 'handsome' and 'sexy' look as he evoked Jane Austen's Mr Darcy and waded through the water.
Can you even imagine spending all of that money to buy bots and commanding those bots to swoon about how you're a "hunk"? And then getting the Mail to cover it?? In case you don't believe that Prince William's office has organized all of this, they got that wackjob Mail columnist Amanda Platell to write this drivel:
Holy moly, Prince William rocks up solo in New York wearing a cotton shirt unbuttoned just enough to hint at a muscular chest. He is wearing waders and strolls nonchalantly waist-deep into the waters off Manhattan to save some endangered oysters (of all things) – and suddenly he's America's sex god! To millions of adoring mostly female American fans, the world is now William's oyster.

Wills Wows in Waders, they cried, as pictures from his visit to a project to repopulate the Hudson River with, yes, oysters went viral yesterday. William's two-day trip to the US to promote his planet-saving Earthshot Prize is a rare outing without the Princess of Wales who, although looking chic in her Roland Mouret suit while visiting an East London youth charity yesterday, couldn't steal her husband's thunder. William was setting social media alight all by himself, with women across the US swooning over the 'handsome and sexy prince'.

As he emerged dripping from the Hudson, it was Colin Firth's Mr Darcy all over again. Should we really be surprised by his new sexy status across the pond? We already knew William was popular in the US. Rather astonishingly, he came top of a recent Gallup poll there of the world's most trusted public figures, beating Ukraine's President Zelensky into second place.

When asked why they'd voted for William, those polled cited his charity work which went 'beyond borders'. Eat your hearts out Harry and Megs. As they tank in popularity in the US, Wills soars – and so by all accounts do temperatures whenever he's around.
"…Couldn't steal her husband's thunder." She did try though. "Eat your hearts out Harry and Megs." Ah, yes, what's sexier than an insipid bald man who seethes with jealousy and contempt for his brother. Seriously, how is William not embarrassed by this? This is literally how he's spending Duchy money as well – to buy this kind of tragic coverage for himself.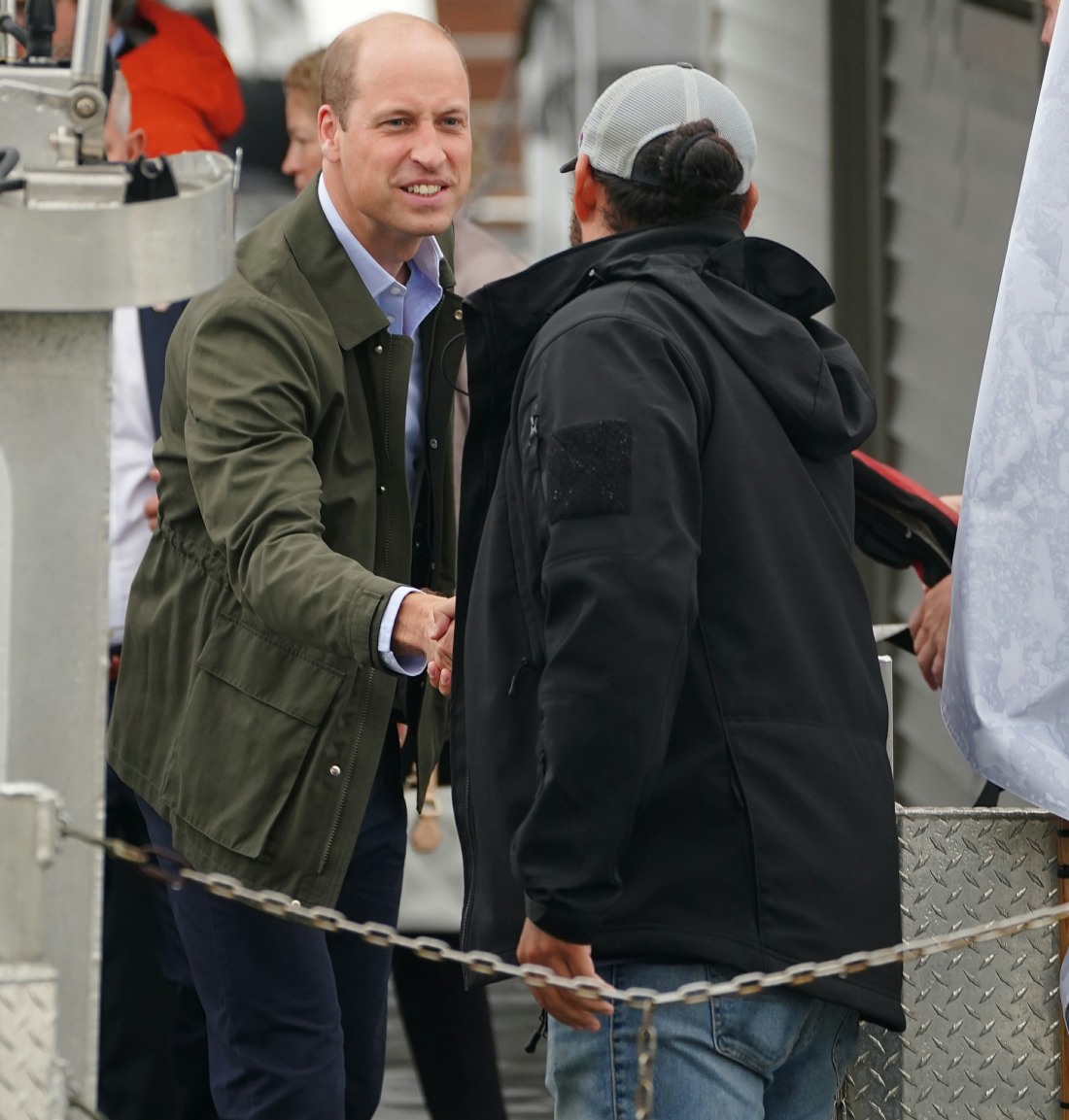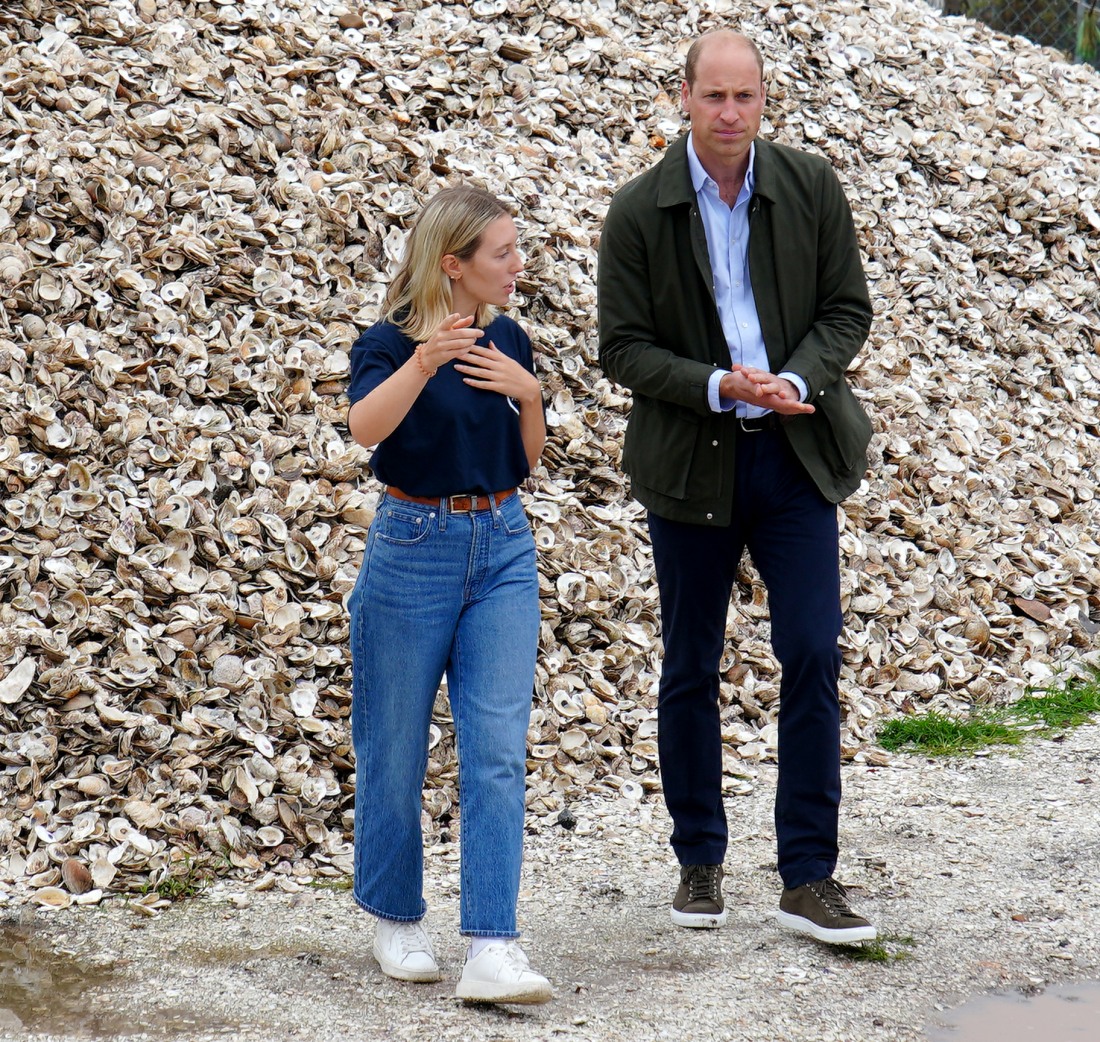 Photos courtesy of Cover Images, Backgrid.