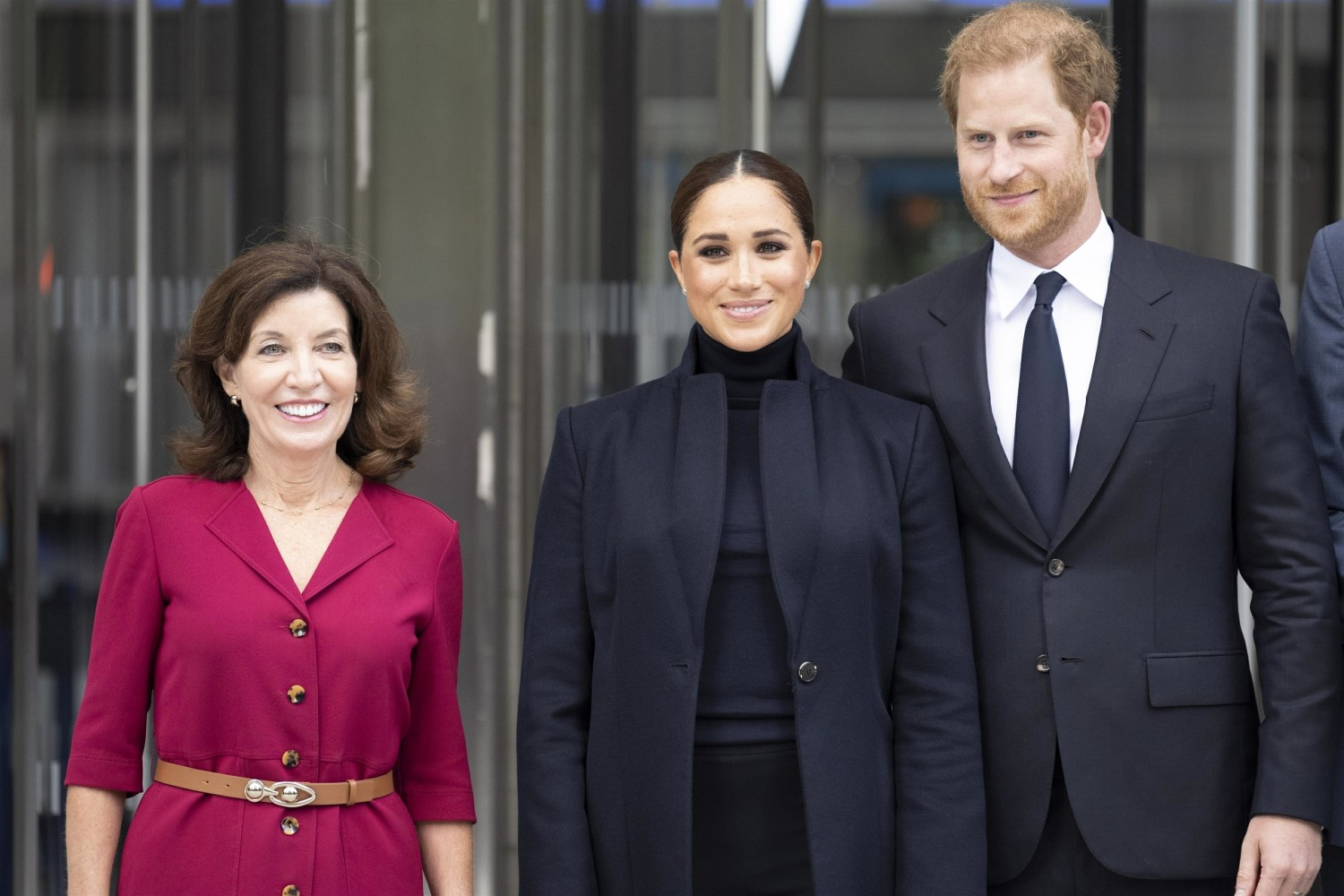 Last week, Prince William made a sad, bumbling trip to New York. King Charles and Camilla also spent three days in France. Guess what one of the Mail's big stories was over the weekend? Not Charles, Camilla or William. They were focued on the Duke and Duchess of Sussex's trip to New York in 2021. Truly unhinged. Two years ago, Harry and Meghan went to NYC, they were greeted by Mayor De Blasio and Gov. Kathy Hochul and they did a photocall at One World Trade. Harry and Meghan also spoke at a vaccine rally, took meetings at the United Nations, went to Melba's for lunch, and Meghan went to a public school and read her book, The Bench, to kids. Well, two years later, the British media has the breaking news that Meghan "gagged" students. You guys…
Prince Harry and Meghan Markle have been accused of trying to gag teachers and students at a New York school they visited two years ago. The Duke and Duchess of Sussex visited Public School 123 Mahalia Jackson, which is among one of the poorest in New York City, in September 2021. Meghan, 42, was dressed in a $5,000 suit and Cartier jewelry to read to second-grade students from her picture book The Bench while Harry, 39, sat down with the children.

But advisors from their Archewell foundation demanded the Harlem school sign a clause which banned anyone from making negative comments, according to The Sun. The request was also related to any posts on social media 'now or in the future'. Sources close to the Archewell foundation have insisted that standard practice was followed.

Prince Harry and Meghan's visit to Public School 123 was documented in their Netflix series. The former suits actress wore a $5,000 suit and Cartier jewelry for the visit at the school, where 95 percent of children are classed as suffering economic hardship.

Freedom of information requests have revealed how the couple's advisors at Archewell tried to protect their image. It also highlights how their team banned four British newspapers from attending an event at the World Trade Center, even though it is a publicly owned building.

Plans for the Sussexes' trip began six months before the event and it was managed by Toya Holness, a member of the couple's PR team.

Archewell representatives emailed the Department of Education three days before the visit to Public School 123. They requested the 'appearance release' which included the gagging clause and asked them to run it by their lawyers. Another email from NYC schools press secretary Danielle Filson had asked for the best way to get it all agreed but it is not clear if the Sussexes' request was signed.
LMAO "It also highlights how their team banned four British newspapers from attending an event at the World Trade Center, even though it is a publicly owned building." Why weren't those four British newspapers chomping at the bit to cover William's New York trip? Like, William barely had any press traveling with him, and his trip was even more heavily stage-managed then whatever Harry and Meghan did or did not do. Basically, the "gag order" sounds like some boilerplate nonsense from Archewell, and it's not even clear that the school signed it. Even if the school did sign it, there would be literally no way to enforce it. This is just the Mail & the Sun screaming: Meghan wore EXPENSIVE CLOTHES and JEWELRY to GAG POOR KIDS and she wouldn't even allow the British press to see it!! I don't even remember this from the Netflix series? I need to rewatch that.
By the way, it would be interesting to see if the Mail and the Sun brought this kind of energy to Kate's many carefully stage-managed appearances with children. Like, Kate is ALWAYS filming and photographing kids and I always think "oh, I wonder if the parents are mad that Kate is using their kids as her little props." I guess there's no energy from the media to find out if Kensington Palace also sends out gag orders on schools and nurseries.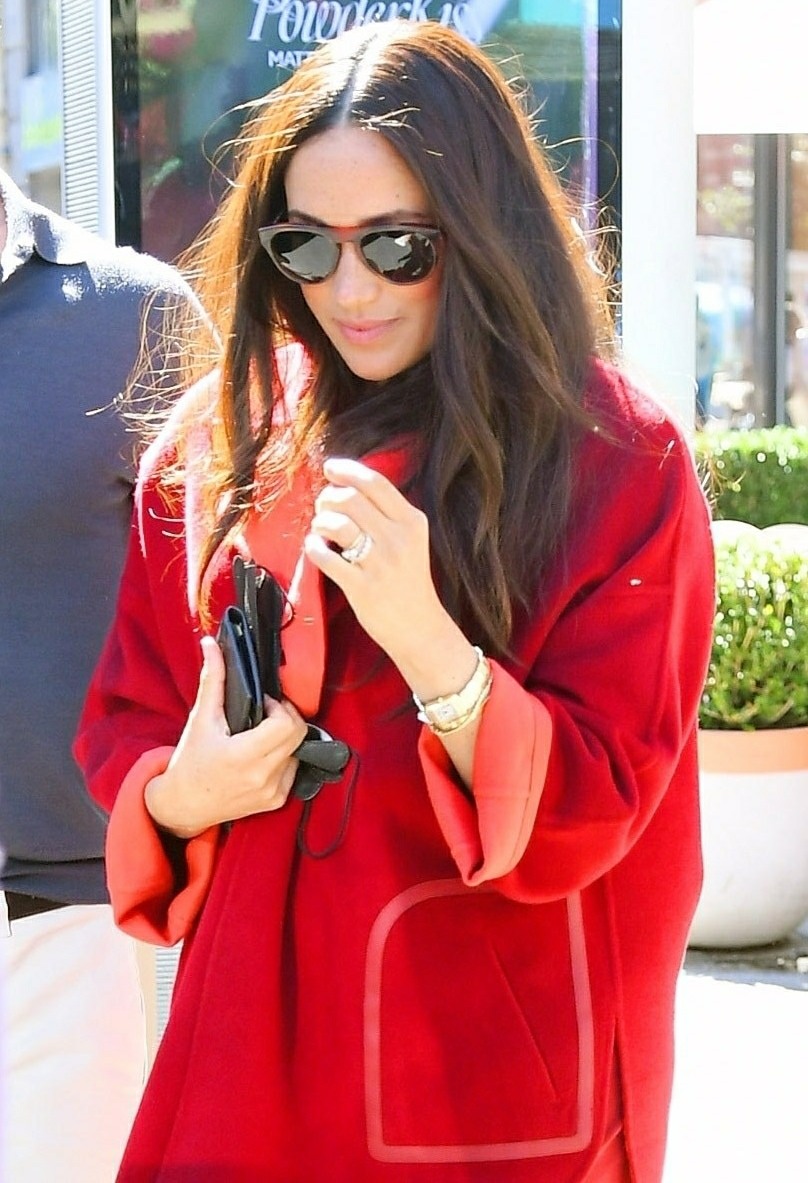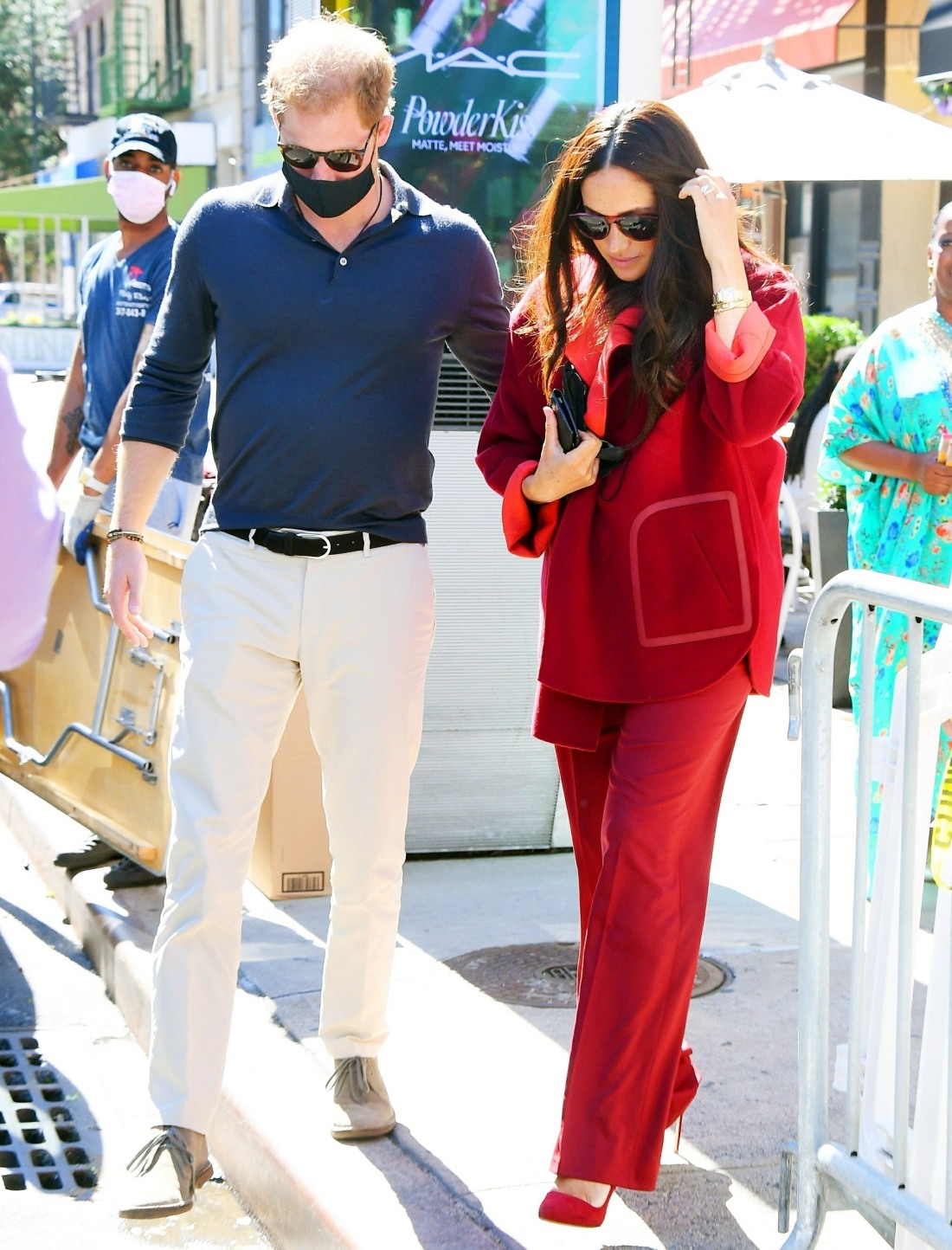 Photos courtesy of Backgrid.