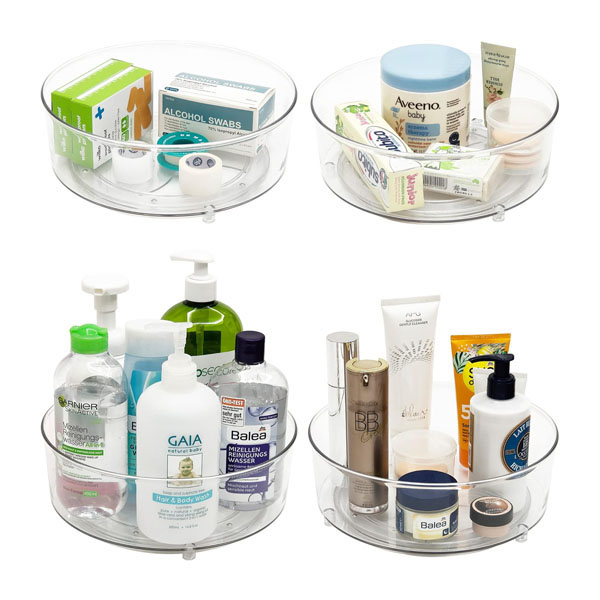 From CB: I got this set of lazy susans and they've made my kitchen a lot more organized! I use them for my spices and in the refrigerator and they make it easier to find things. I also got the Clean Shower spray that Rosie recommended. (A bottle was only $3 at the grocery store so check there first.) I can't believe how well it works! It has a nice scent and it gets all the gunk out of my shower with hardly any scrubbing. Here are some more things Rosie and I are looking at on Amazon.
A scrubbing steam mop that makes an annoying job so much easier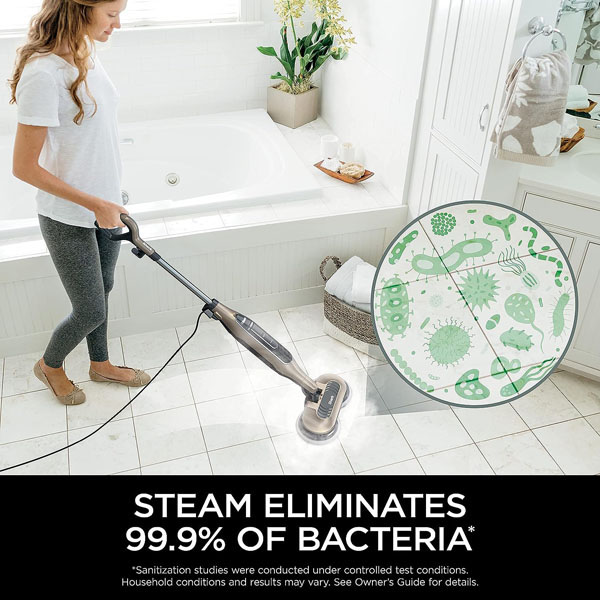 From CB: I bought a Shark steam and scrub mop and I wish I got it sooner. I typically dislike mopping the floor but this kind of propels itself and makes the job so much easier! It doesn't get off every mark, my dog eats boiled sweet potatoes and I have to scrub a little by hand, but it works so much better than the push scrub mop I was using. It starts the steam super fast and leaves the floor so clean. This has 167 ratings, 4.4 stars and an A on Fakespot. It's for a renewed item so if you really want a new one, they have those too. Most reviewers love it like I do. "I bought this to simplify my mopping process, little did I know this would change my life. No harsh chemicals on the floor or during ringing a mop head. This uses only filtered water and the steam that is generated sterilizes the floor. No bending over. Just plug in and wait about 30 seconds and away you go. Great on any hard surface." "I love this thing! It runs itself…you just guide it where you want it. No more scrubbing with your arms and putting your whole body into it!"
Gallery lights to upgrade your space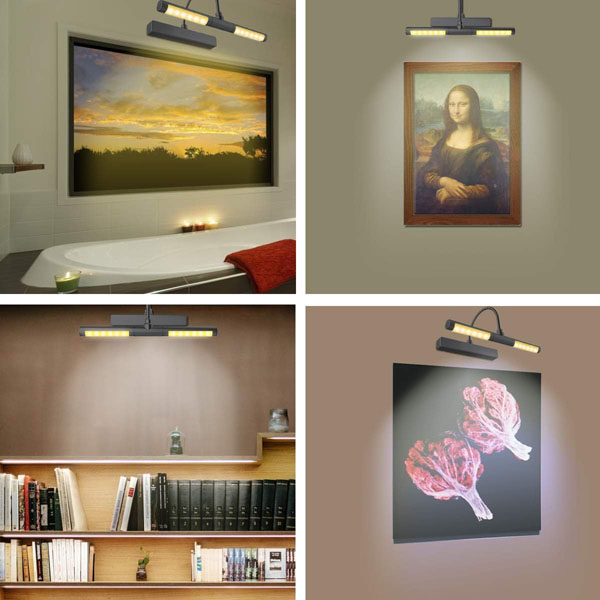 From CB: I got two of these gorgeous gallery lights for artwork in my living room. They look so fancy and you would never know that they're under $30. They were easy to install (you do have to drill but it's not bad) and have several different light modes along with timers for 30, 60 or 120 minutes. They run on four AA batteries which are not included. These have over 7,200 ratings, 4.3 stars and a B on Fakespot. People say they make such a difference. "Bought this light to go above a picture in our guest room. Super easy to install and navigate the remote. There are multiple different settings- cool light, warm light, brightness, timers etc. Love that it is wireless and battery operated." "The light is nice and bright. The remote is easy to use and works well. And the installation is super quick and easy. It provides the perfect amount of light at night for our photo and really makes the space feel inviting. Great purchase!"
A non-abrasive vegan whitening toothpaste for a cleaner mouth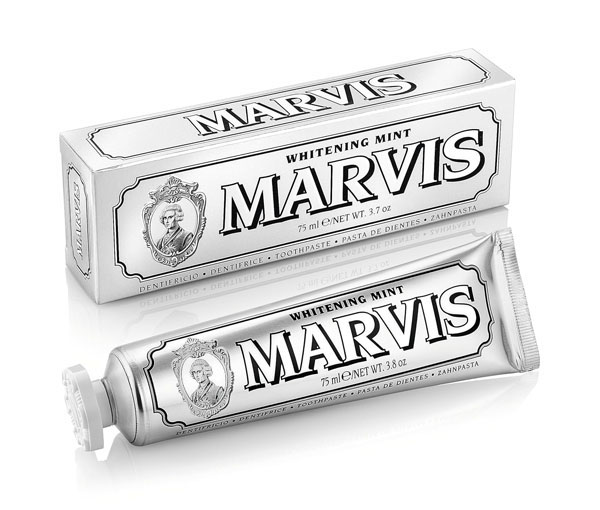 From CB: This Italian whitening toothpaste by Marvis is pricier than typical toothpastes but is supposed to whiten teeth over time without damage. It's all vegan, gluten-free and paraben-free. This listing has 4.7 stars, almost 6,000 ratings and a B on Fakespot. Reviewers rave about how well it whitens their teeth and how fresh it makes their mouth feel. "I found my teeth getting whiter and I had to take a second look at the tube. It actually does what it says, it takes the stains away that drinking tea for years and years have put on my teeth." "Been using this toothpaste for a month and I saw almost immediate results with whitening my teeth!! After a month I have gotten multiple comments from strangers on how white my teeth are! It also has a very mild minty flavor that isn't overwhelming and leaves my teeth feeling squeaky clean!"
A USB C Hub that lets you connect to multiple devices at once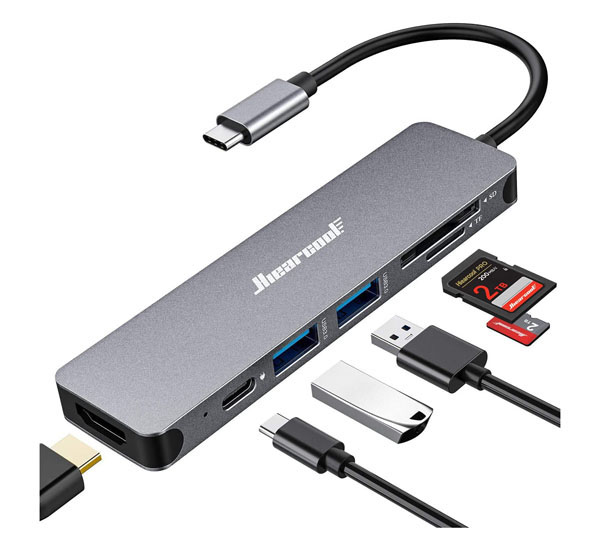 From Rosie: It's so annoying how you have to have a billion different plugs for different electronics. This USB C hub plugs into your USB C ports (like your laptop, tablet, etc.) and allows you to hook up HDMI, USB 3, SD cards, and TF cards. There are eight different color options that vary in price, but the gray version is currently on sale for $20 with an additional $2 off at checkout. This USB-C adapter has a 4.6 star review, more than 44,000 ratings, and a B on Fakespot. Reviewers say it's a great solution for newer devices that don't have a lot of connection options. "As someone who works from home, having access to an additional screen, mouse, and keyboard is essential for my productivity. This product has proven to be a reliable solution." "This is a great item especially since these newer laptops have a limited number of USB & USB-C ports. I just plug this in and I can access my external backup hard drive and other devices like my printers etc." "My new MacBook has usbc ports making my external hard drives and camera connections unsupported. This offered a solution to that issues."
A toilet paper holder with a shelf for your cell phone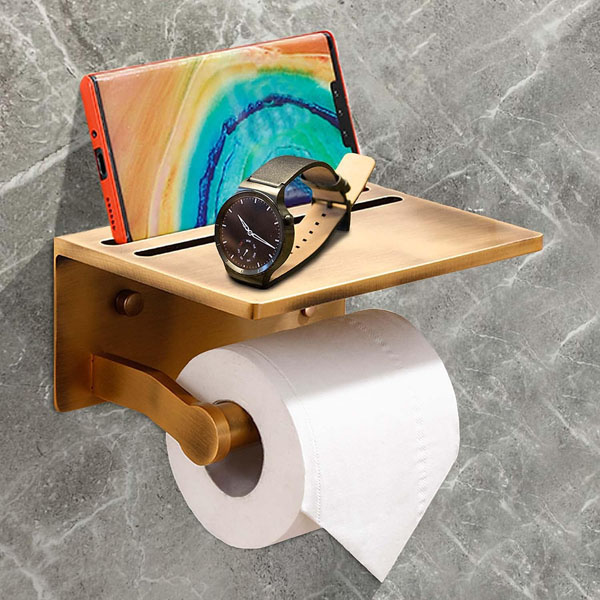 From Rosie: I love the concept of this toilet paper holder that has a little shelf on top of it for your phone, wipes, incense, or a small decorative item. This one comes in three color options and the option to dispense either one or two rolls. It comes with the bits to drill it or an adhesive for a no-drilling option. It has a 4.6 star rating, almost 2,000 reviews, and a B on Fakespot. People say that it's sturdy and easy to install. "This is a sturdy TP holder. It was simple to install and is unique. The shelf will easily hold a phone, wipes, candle, or plant." "This is a clever product, slide your TP on, rest your phone or item in its shelf. We love it! Easy to install." "Heavier (solid, purchased double roller) than expected, that's a good thing. I will be purchasing more for other bathrooms."
A lightweight crocheted cardigan that's perfect for layering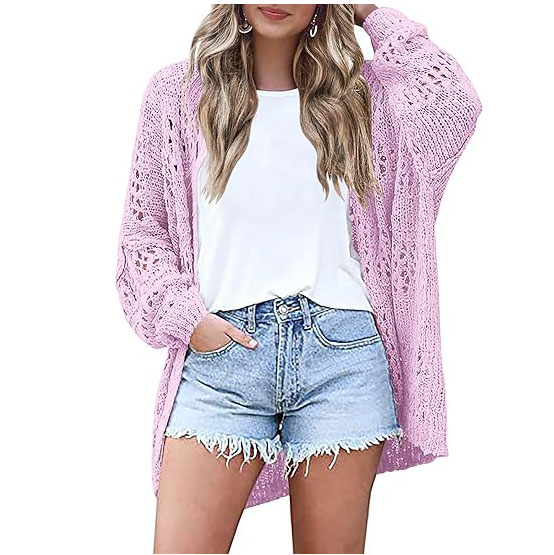 From Rosie: After a sweltering hot summer, we're finally approaching sweater weather. This crocheted open front cardigan is a great bridge between those cooler mornings and warmer afternoons. There are 14 different color options and a $2 off coupon that is applied at checkout. This sweater has a 4.4 star rating and more than 300 reviews on Review Meta. Reviewers say it's lightweight and great for a layered look. "This is perfect for a layered look with tanks, blouses and more and I even take the front corners and tie a low knot and this looks so cute!" "I really like this cardigan. It's comfortable, soft, feminine and adds something special over a top or a dress." "This sweater is wonderful. It's light enough for a hot day, but keeps you warm when you run into stores and restaurants. [It] looks great with a dress and jeans."
Hand Warmers for football games, camping or other outdoor activities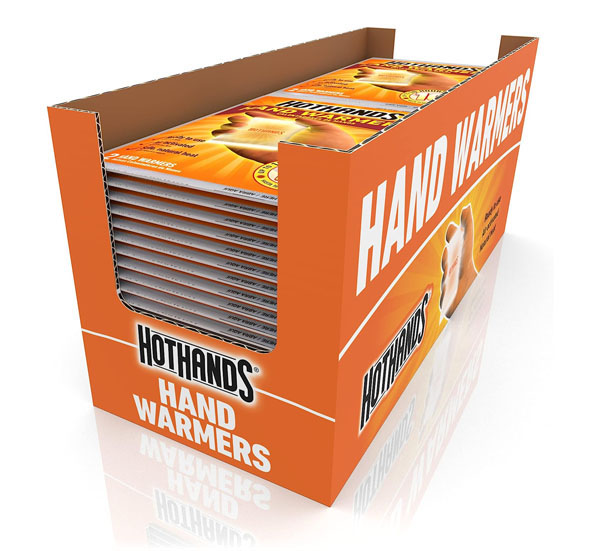 From Rosie: Now that fall has begun, it's time to finally start thinking about cold weather prep! This pack of 40 pairs of disposable hand warmers are great for small heating pads, outdoor sporting events, hunting, fishing, camping, hiking, tailgating, and more. They are $24 but there are also purchasing options to bundle them with foot warmers. They have a 4.7 star rating and more than 34,000 reviews on Review Meta. People say they last a long time and are also great for circulation issues. "I have been using these for several years now to deal with the painful cold from the circulation. These large boxes last a long time." "I have pain in my back and other areas, especially when I drive long distances. I have these in my purse, my car, and my office. I use them for everything." "I've used them while hiking in the snow and they kept my hands so warm the whole time. They have also saved me on a cold and rainy camping weekend when I threw them in my sleeping bag. The heat lasted all night and even stayed warm in the morning!"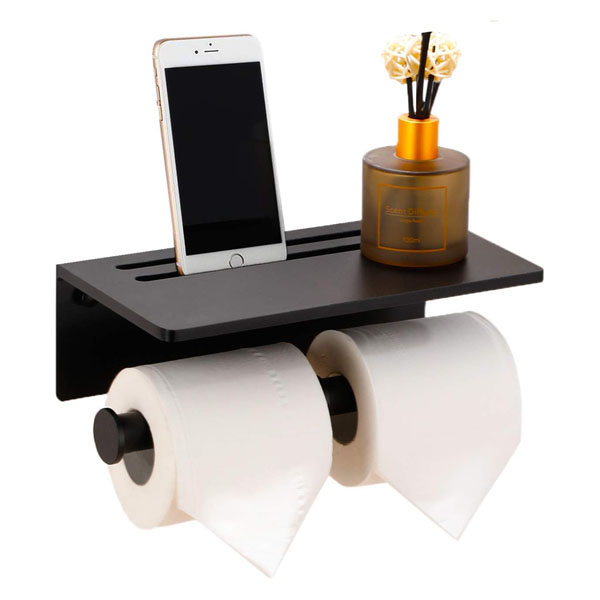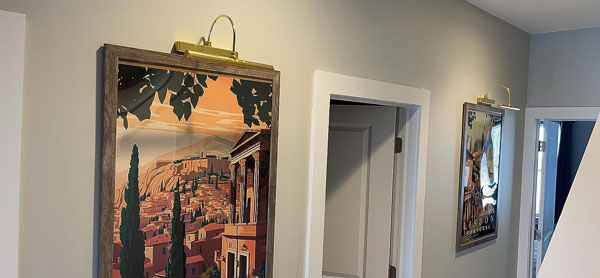 Thanks for reading and commenting on our affiliate post! If you make any purchases through these links we get a small percentage and appreciate it.