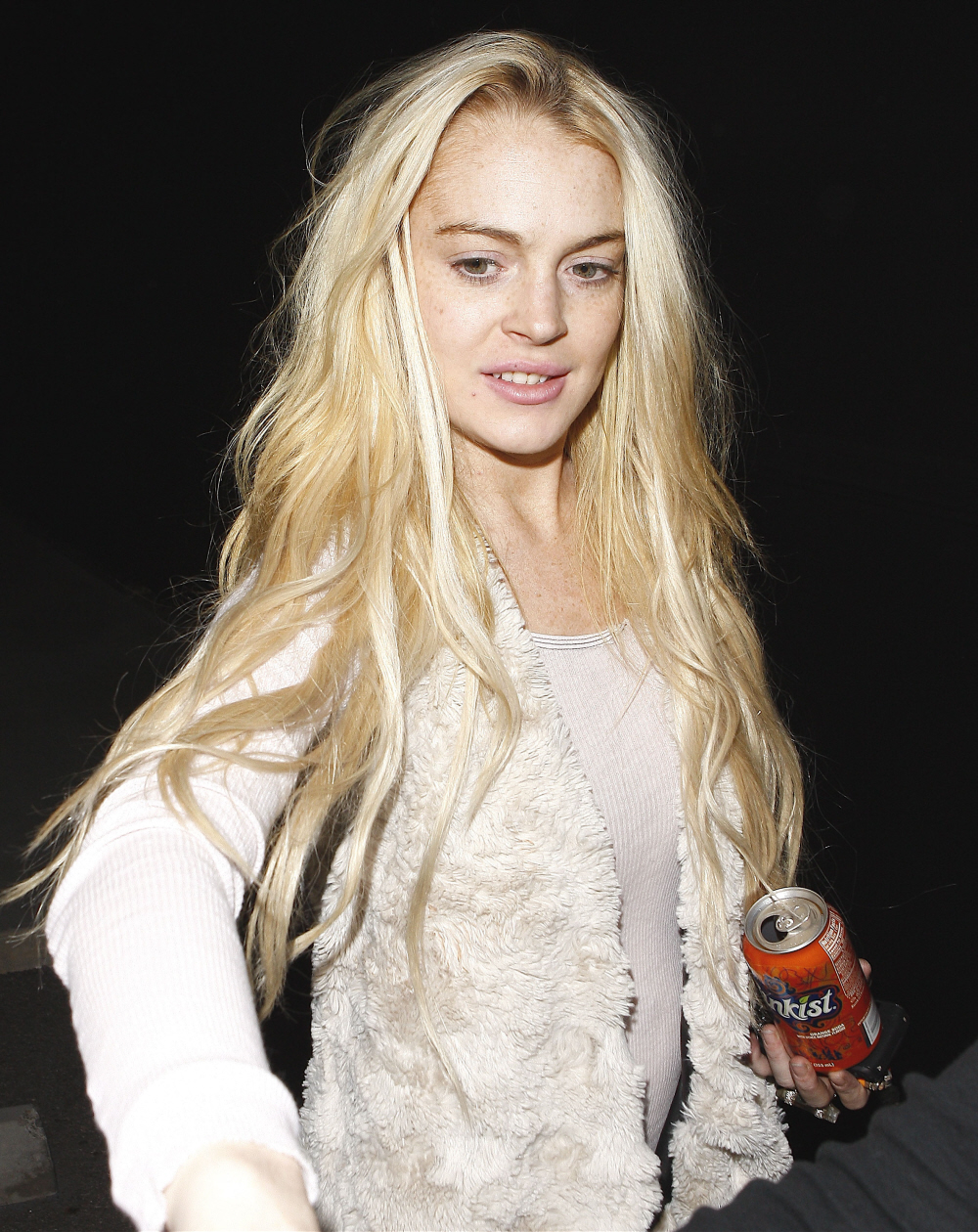 Fresh off her dual headline-making stunts, one in a magazine pictorial threesome, and secondly, for probably hooking up with Jason Segel (and his puppet), Lindsay Lohan wants the world to know that she's more than just some sketchy, strung-out, washed-up fading celebrity. Time for a world-class stunt! According to Page Six, Lindsay is heading to India to "work with children." Seriously. She's allegedly going to be working on a BBC documentary – oh, wait. This was the trip she announced a month and a half ago. Anyway, "sources" said Lindsay "is excited about escaping the drama of LA and doing something real." Bitch, please.
It looks like Lindsay Lohan is finally getting her priorities in order (at least we hope!).

According to Page Six, Lindsay is hopping on a flight to India to film a documentary with the BBC to help impoverished children, and "is excited about escaping the drama of LA and doing something real."

Lindsay's wild-child reputation has always been at the forefront of her career, and sources say this trip could help change that. "Lindsay is trying to better herself and get away from her party-girl image. She wants to be taken more seriously," an insider tells Life & Style magazine.

The drama in Lindsay's life over the past few years seems to continue to escalate. Between her on-again off-again relationship with DJ Samantha Ronson, to the public feuding with her father, Michael Lohan, Lindsay has not had a break from the spotlight. Hopefully this trip will bring a positive focus to the actress and allow her to shake some of that bad press.

The details of the documentary are vague, but it seems like it will be about the trafficking of women and children in India. Lindsay returns to LA on December 12th, and will continue her charity work by donating toys to LA children's hospitals.
[From MTV]
Okay, India better prepare itself. Because Hurricane Crackhead is coming to town, and she's not going to leave until she snorts, shoots or licks every drug available. Also, I don't buy that Lindsay is going to be working on a documentary about missing and exploited children, although she probably knows a thing or two about being exploited by her famewh-re parents. I don't see how a respectable international organization associates itself with Lindsay. I also don't see how the BBC can fund a documentary featuring Lindsay… unless this is some kind of elaborate ruse to film Lindsay being a crackhead… in which case, it's kind of brilliant. I would watch it.
Lindsay Lohan in Los Angeles on December 2 (credit: WENN) and December 4 (credit: Fame).