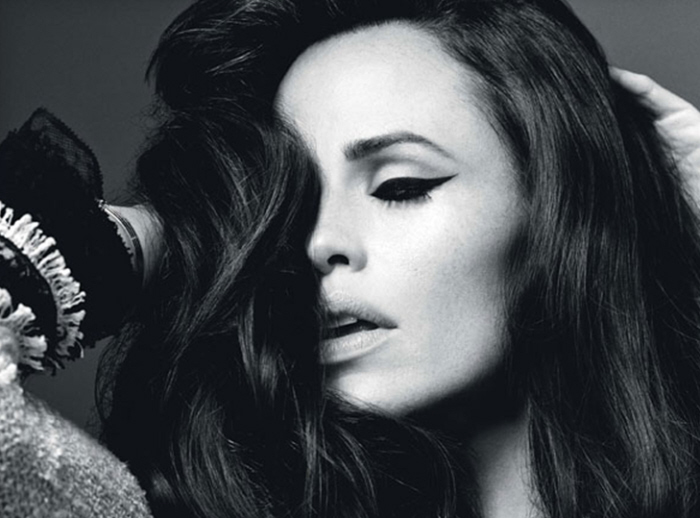 Earlier today, we covered some early excerpts from Jennifer Garner's W Magazine interview (here for the earlier coverage). Jennifer spoke about how she and husband Ben Affleck decided early on in their relationship to "start breeding". She also talked about how she couldn't live without her girlfriends, because they're the ones who listen to her bitch. W Magazine just put the full interview online (here), with a slideshow (here). Jennifer was photographed by Craig McDean for the magazine, and he does great work here. I love these photos. As for the complete interview… well…. Jennifer has never been my cup of tea. I find her a little cloying and goody-two-shoes. Which is fine, it takes all kinds. I don't hate her, I can just take her in small doses. She works very, very hard at coming across as this wholesome, I think:
Jennifer on her Ina "The Barefoot Contessa" Garten obsession: "I know somebody who is a friend of hers, and she says she's going to get us together… I tried to get on Ina's [Food Channel] show. I tried to use my, well, you know…I say, use what you have to make the world better or for yourself! But eventually she just said, 'I'm sorry, I only use my real friends on the show.' I felt like, What are you saying? That we're not friends? I know everything about you!"

On being a working mom: "I live my life at these two extremes. I'm either a full-time stay-at-home mom or a full-time actress."

On possibly working with husband Ben Affleck: "I think he's brilliant at what he does, but why rock the boat? It works between us pretty well the way it is. I don't know if I want to go to work with him. I'd be like, 'Okay already, you got the shot. Let's go home!'"

The paparazzi situation: The situation is somewhat better in Boston, where "there are fewer of them, and they hide behind things, so my kids aren't aware of them, which makes all the difference in the world," Garner says. But in L.A., "if I try to go to the supermarket, the police come. We talked forever about leaving Los Angeles, but anywhere you go some dodo is going to buy a camera and start following you."

On being a mom to her two daughters: She calls breast-feeding "the coziest feeling in the whole world" and has bonded with the other moms at Violet's school. "You feel so close to them so quickly because you're going through the same thing," she says. And then there's the homemade baby food. "It's a little over the top," she admits. "And I tell myself, Just give her a jar of food and forget about it! Don't be so precious! But it's so easy—I just puree and freeze."

On traveling with her kids: Garner is the first to point out that she has help—though she follows the admission with "Does that sound snotty, to say I have help?"­ But most working mothers aren't required to relocate for months at a time whenever they land a job. That's getting harder, now that Violet is in school. As they prepare to head home to Los Angeles in November, her elder daughter is "a little nervous about whether the girls at school will already have friends," Garner says. "We thought we could take them anywhere until they were six, but I don't know if that's going to work out that way."

On her new film, Valentine's Day: "I got to work at home in L.A., which never happens, and it was a fun job that wasn't all on me. There are a lot of things that made it an easy yes," Garner says of her reasons for signing on to the movie, which she describes as "similar in feel and design to He's Just Not That Into You. There's nothing that's not satisfying about it."

On her struggles with being a working mom and a working actress: "It's hard because I've taken so much time off already. But I have this internal battle between, I need to work, I need to work, I need to work and I need to be home with my kids. And the kids win."

On this year's Halloween costumes: Violet will be Ariel from The Little Mermaid; Seraphina, whom everyone calls Sera (pronounced like Sarah, not as in "Que Sera, Sera"), will be her friend Flounder; and Ben will be playing the role of Triton, King of the Sea. Last year the family was in New York for Halloween, and Garner, seven months pregnant, let Violet talk her into a mother-daughter costume: Fred and Ted, the dogs from a children's book series of the same name. "I just was so fat and huge and ugly and in a furry dog costume. And of course there were tons of paparazzi outside and I couldn't escape them!" she says, laughing. "So I feel like that bought me a pass this year. I'll take pictures."
[From W Magazine]
See, she's not a bad person, she's not nasty or mean or anything like that. She's actually very professional, and she's someone my mother would love to adopt. Maybe that's why Jennifer grates on me a little. A little surrogate sibling rivalry.
In any case, I'm sure Valentine's Day will be a big hit for Jennifer and everyone else in the film. It seriously has half of Hollywood in it, so if this film goes down, there's a lot of people to spread the blame to. Here's the trailer… surprisingly, Jennifer is not featured that much in it (her love story is with Patrick Dempsey). But Jennifer Biel's bad acting made me laugh out loud:
W Magazine photos courtesy of W online, photographs by Craig McDean.