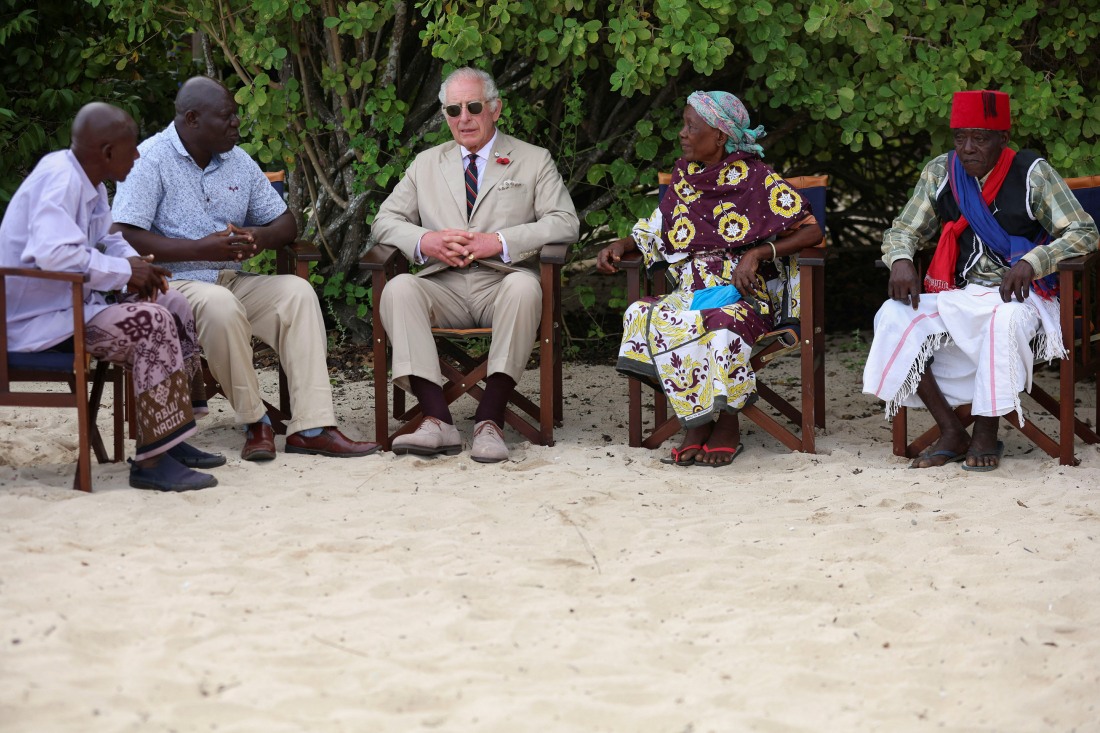 Here are some photos of King Charles and Camilla in Kenya on Day 3 (Thursday) of their royal tour. Most of the pics are from their trip to Mombasa, where Charles visited Nyali Beach, wore sunglasses and checked out some environmental group which repurposes plastic found on the beach. I can truly picture William rage-shrieking "that's EARTHSHOT, that belongs to me, DAD!" At the beach, he also checked out a coral restoration project and he sat around a "meeting" with some community elders. Charles's dark socks are killing me a little While I'm loath to give Charles any credit for anything, I'm actually impressed with the fact that he's been able to keep up a whirlwind schedule at his age. His wife, on the other hand…
Camilla mostly stayed in the shade, pursing her lizard lips and trying to manage the heat. She wore another Indian-style ensemble, a flattering white kurta and loose pants, probably cotton or a cotton-blend. If you look closely, I think her orthopedic wedges of doom are back. A few days ago, she wore work boots with her dress, probably because she knew she was going to be mucking around with donkeys and she didn't want to get donkey sh-t on her wedges. It's really interesting to me that Camilla doesn't travel well and no one can even bring themselves to say it at this point. She's not an "asset" to the king. She's a dogs-t consort.
On their first day in Kenya, Charles slipped on some grass but he didn't fall. Still, the photo of his slip made news, but… IDK, sometimes grass is slippery? It's not some big PR fail for anyone. However, the optics of this moment should be discussed in greater depth:
This Photo of King Charles III on his visit in Kenya has gone viral.

What are your thoughts on this Photo. pic.twitter.com/eWqoTXYpb5

— Africa Archives ™ (@Africa_Archives) November 2, 2023
I desperately want to know if the palace arranged for a red carpet or whether the Kenyan government thought they should do this or what. It's giving Imperial Viceroy whose precious feet cannot touch the Kenyan dirt.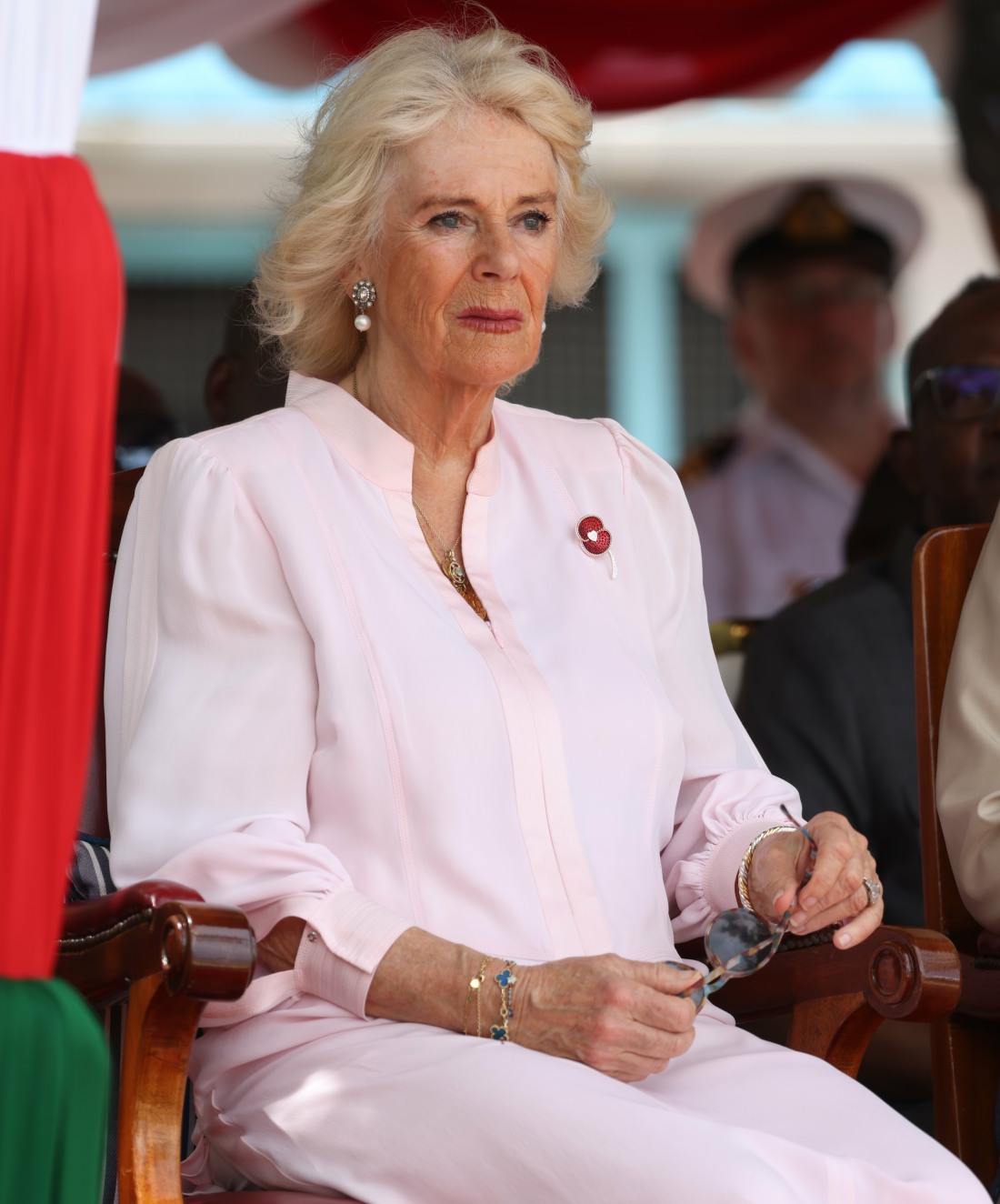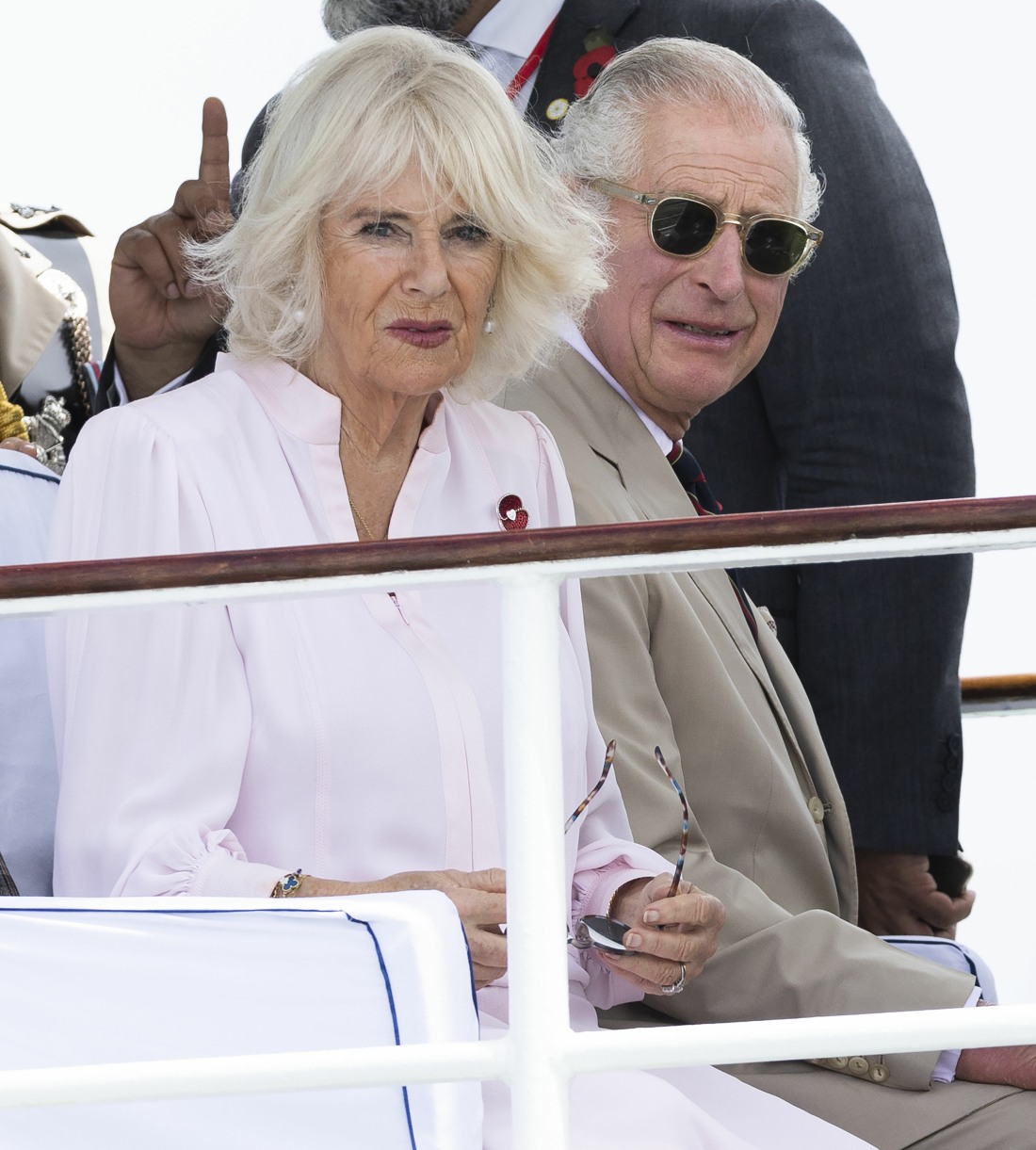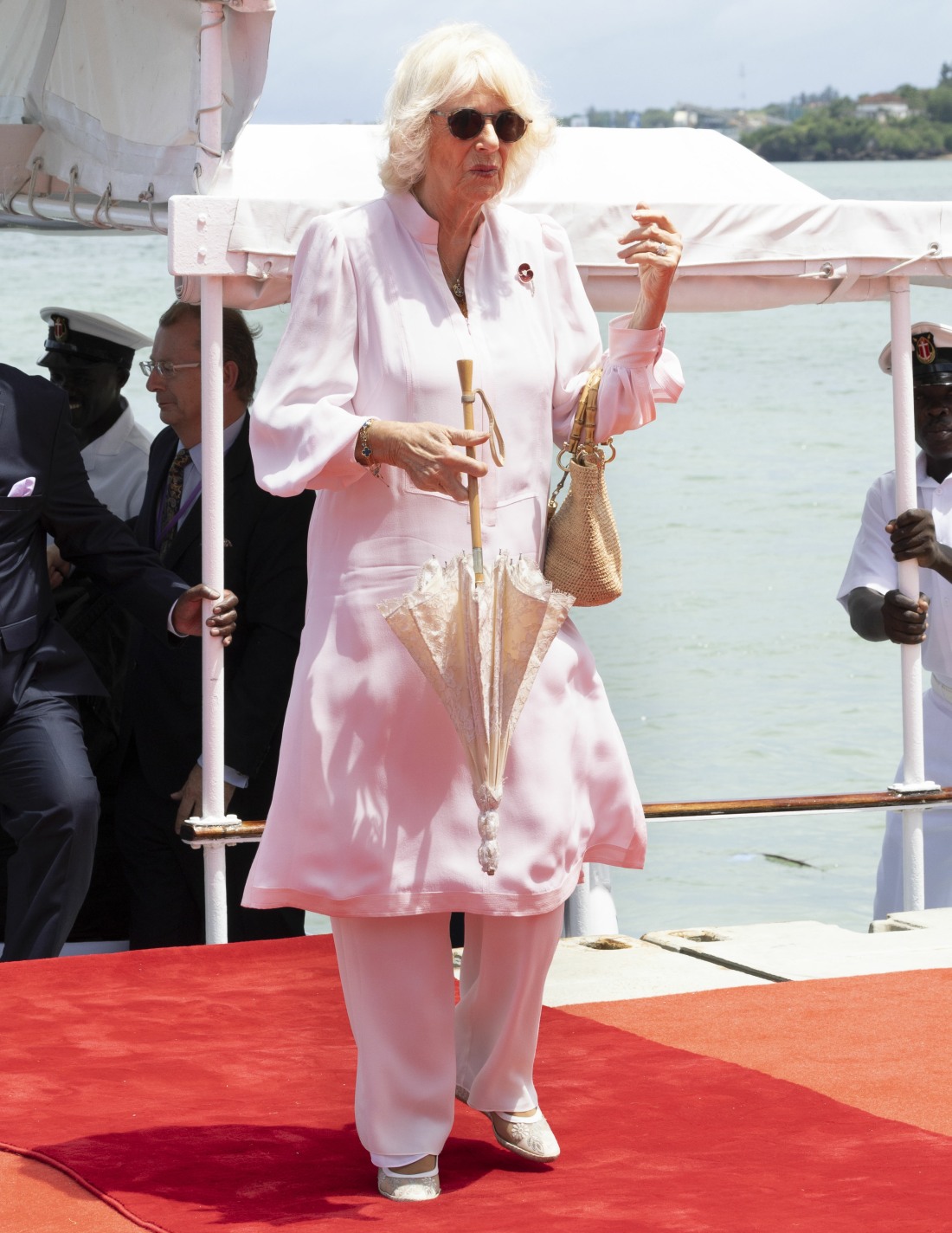 Photos courtesy of Avalon Red, Cover Images.