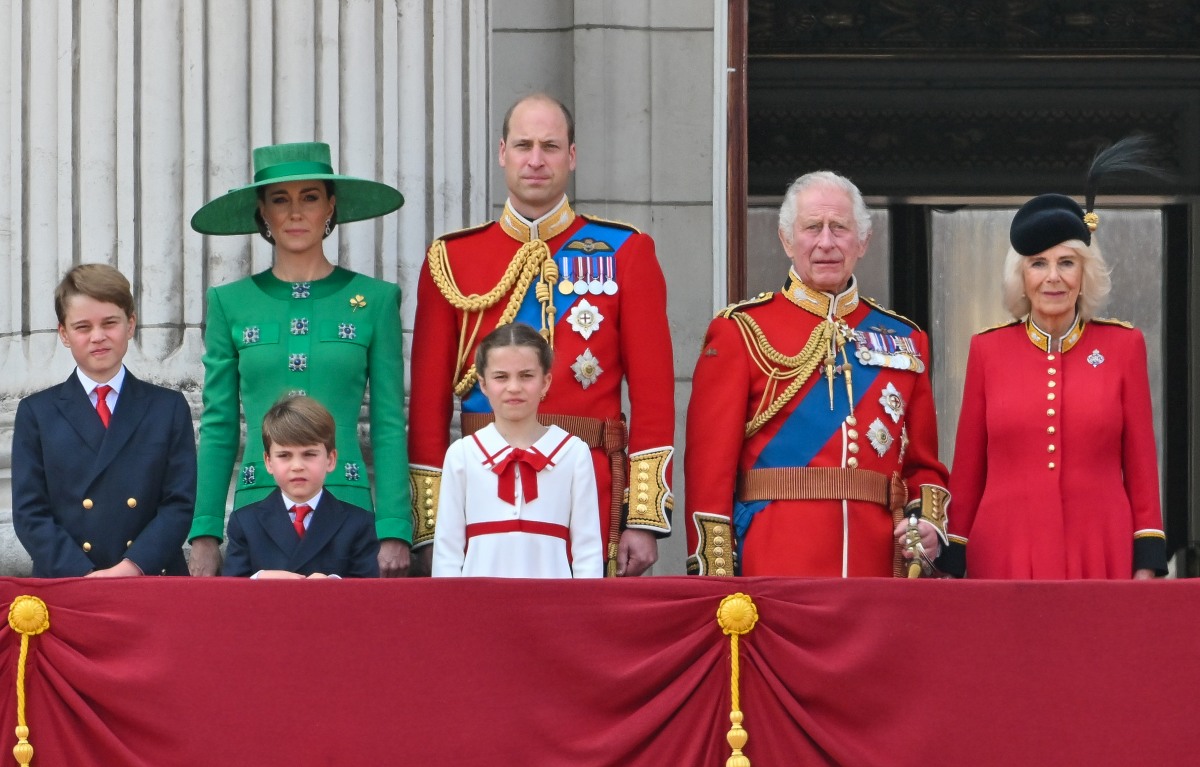 Two weekends ago, Rebecca English at the Mail sort of "accidentally" revealed that King Charles and Camilla are mostly separated – they live in separate homes most of the time and they only reunite for events and tours. Camilla finds any excuse to retire to Ray Mill and see her son, daughter and grandchildren, while Charles spends most of his time talking to plants and looking through his government papers. This situation was entirely made by Camilla and Charles – while I absolutely believe that Camilla has done the most to alienate Charles from his sons and family, Charles did so willingly, because he honestly doesn't give a crap. Still, no one can actually say the words out loud, that Charles was a neglectful dogsh-t father and he couldn't care less about seeing his grandkids. Why would they say that when his white grandchildren are such convenient props?
It is five years since Prince William publicly expressed a wish for his workaholic father to spend more time with his grandchildren. Now, despite grappling with the packed schedule of a monarch, it seems King Charles has finally taken the hint and is stepping up his duties as a grandfather. The Mail on Sunday can reveal that the King has been spending more time in Windsor than he did as Prince of Wales, typically visiting on weekends.

It means he is just down the road from the Prince and Princess of Wales and his three grandchildren, who moved to Adelaide Cottage on the Windsor estate last year.

A source said: 'Charles wants to spend more time with his grandchildren. There's so much love there. Before, they were miles away from the Waleses but geographically they are now much closer so he can spend more time with them, and he's very glad [of it].'

For decades Charles spent as little time as possible at Windsor Castle but this has changed in recent months. William and Kate are also understood to be spending less time at their country bolthole, Anmer Hall in Norfolk, during term time. Insiders have credited Camilla and Kate for getting the family together more frequently but William will likely take some of the credit.

When asked in 2018 whether his father has time to be a grandfather, William told documentary makers: 'It's something I'm working more heavily on, put it that way. I think he does have time for it, but I would like him to have more time with the children.

There were fears that as King it would be even trickier to fit in being a grandfather but, having just turned 75, Charles is streamlining his priorities to spend more time with George, ten, Charlotte, eight, and Louis, five.

A source said: 'His habits are that he heads to Highgrove [in Gloucestershire] for the weekend and will stop at Windsor on Fridays. Obviously, that makes it more possible to see his grandchildren, with whom he has an incredibly warm and fond relationship.'
"His grandchildren, with whom he has an incredibly warm and fond relationship…" He's only met his blue-eyed granddaughter one time and he's so petty that he scheduled his coronation on Archie's birthday, but sure. Years ago, Charles let it be known that he was uncomfortable with William and Kate's kids spending so much time with the Middletons, and that public criticism led to Will and Kate making the effort to give Charles some photo-ops with the kids. But if he actually gave a sh-t, surely he would invite Will, Kate and the kids to Highgrove all the time? Instead, it looks like Charles only wants five minutes with the kids every Friday and that's it. And he barely wants that, honestly.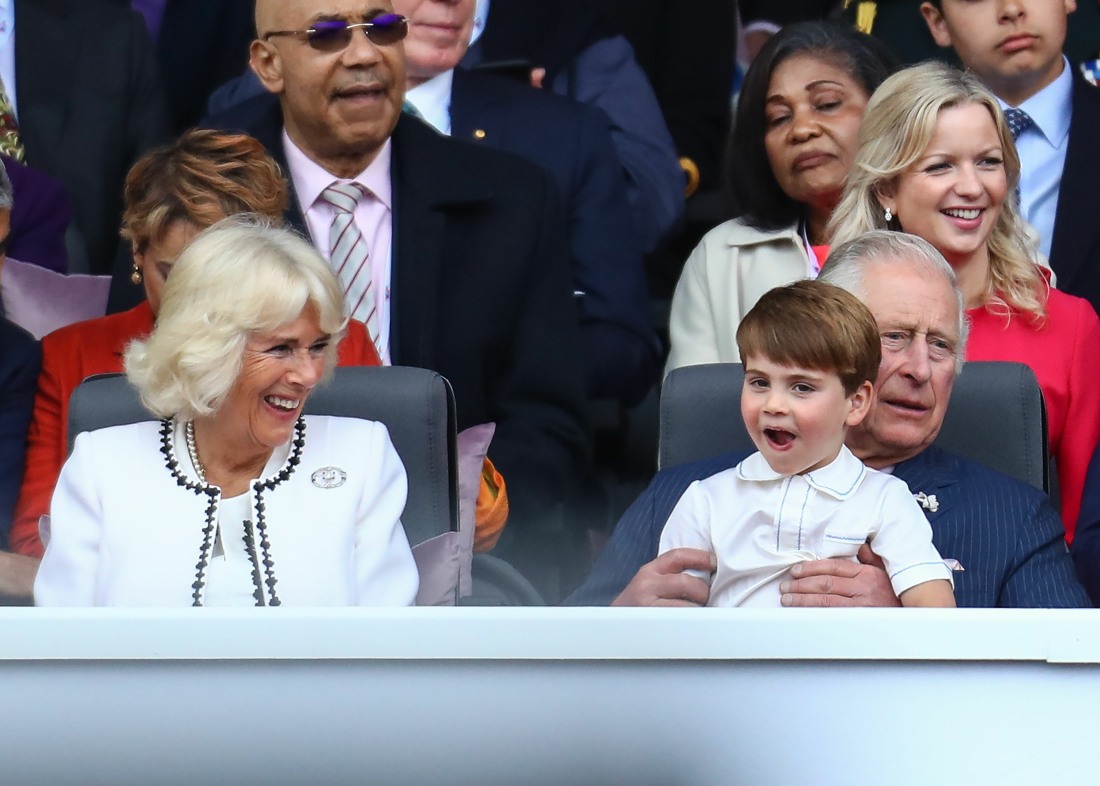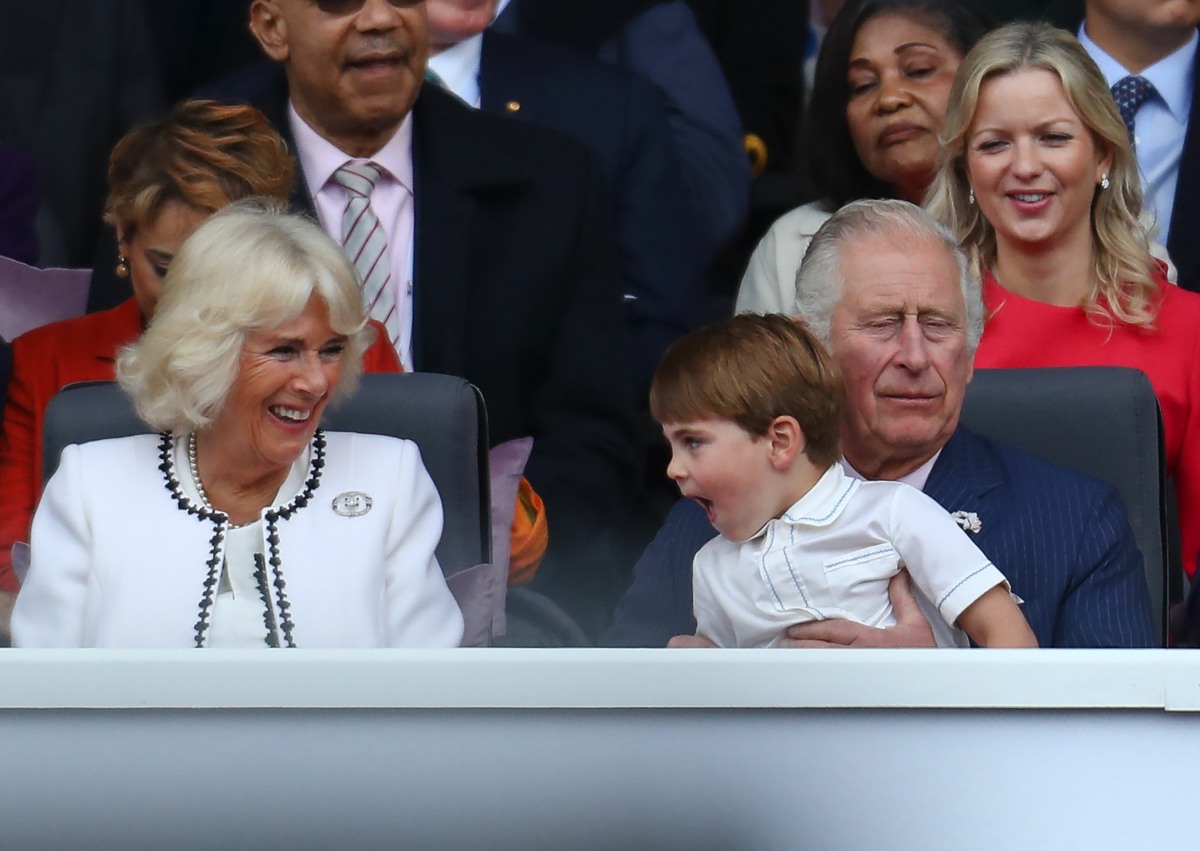 Photos courtesy of Avalon Red, Instar, Cover Images.