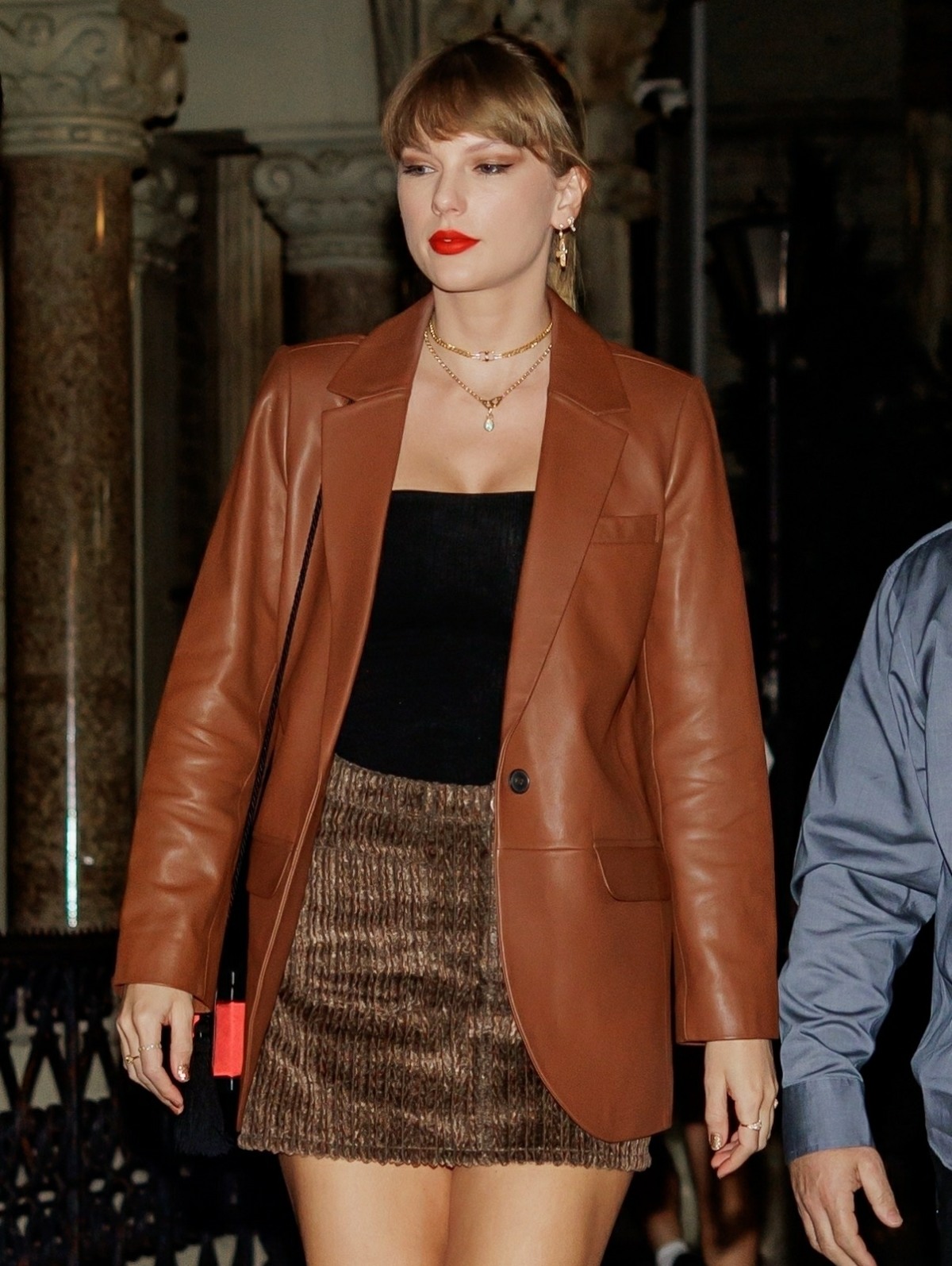 Taylor Swift began the South American leg of her Eras Tour last weekend in Argentina. The next day, Travis Kelce flew down to see her and Taylor ended up rain-checking that night's show due to, well, rain. She said on Twitter "I love a rain show but I'm never going to endanger my fans or my fellow performers and crew. We've rescheduled tonight's Buenos Aires show for Sunday due to the weather being so truly chaotic it would be unsafe to try and put on this concert." And so it went. After a quick zip back to NYC, Taylor traveled back down for three Rio de Janeiro shows. Much of Brazil was under severe heat advisory last week, with temperatures at times exceeding 100 F. Tragically, one young fan lost her life due to the extreme heat at Friday's show. Ana Clara Benevides Machado was 23 years old. After commenting on Instagram that she was "shattered" by the death, Taylor took to Instagram again on Saturday, hours before showtime, to announce she was canceling due to the heat.
On Saturday, the pop superstar shared an Instagram Story, notifying her followers that her second of three Eras Tour concerts at Estadio Nilton Santos in Rio de Janeiro, Brazil, will not go on as planned.

The decision, which Swift wrote was a result of the "extreme temperatures in Rio," comes a day after an attendee died ahead of Swift's Friday concert.

"I'm writing this from my dressing room in the stadium," Swift shared to her Instagram Story in a hand-written note Saturday. "The decision has been made to postpone tonight's show due to the extreme temperatures in Rio."

"The safety and well being of my fans, fellow performers and crew has to and will always come first."

While Swift's announcement did not specify a new date for her Saturday show, event organizer Time for Fun revealed in a later statement that the show has been rescheduled to Monday, with all tickets to Saturday's performance remaining valid for the new date.

The postponement follows Swift's previous Instagram Story, where she revealed that her heart was "shattered" by the death of a fan on Friday.

Time for Fun shared in a post on X, formerly Twitter, that 23-year-old Ana Clara Benevides Machado had died after feeling unwell at the venue. According to the post, which was shared in Portuguese, first responders attended to Benevides Machado and she died after being transferred to the local Salagdo Filfo Hospital.

"I can't believe I'm writing these words, but it's with a shattered heart that I say we lost a fan earlier tonight before my show," Swift wrote on Friday.

"I can't even tell you how devastated I am by this," she added. "There's very little information I have other than the fact she was so incredibly beautiful and far too young."
A local Brazilian paper, Folha De S Paulo, says that Ana Clara Benevides Machado arrived at the venue at 11am, and passed out shortly before the show's 7:30pm start time. While the temperature was technically about 102 F that day, factoring in the humidity means that at times it felt like 138 F. Pivotally, Time for Fun apparently had a ban on bringing water bottles in, despite the extreme heat. Lots of videos have circulated this weekend of Taylor directing organizers to get water to fans clearly in need — I wonder if she was aware that the very same organizers had banned the water bottles on their way in? Temperatures went down enough that Taylor resumed performing on Sunday, but the Brazilian government still ordered Time for Fun to allow fans to bring their own water bottles into the venue. Time for Fun has additionally said it would provide free water at lines and all entryways moving forward. Thanks, Time for Fun, but all this should have been set in motion on Friday when 60,000+ people were assembled in 140 F heat. Concert organizers should know this. (And let's face it, severe weather will likely be around for a while.)
Ana Clara Benevides Machado was very excited to get on a plane to see her first Taylor Swift concert. Our thoughts and sympathies are with her family.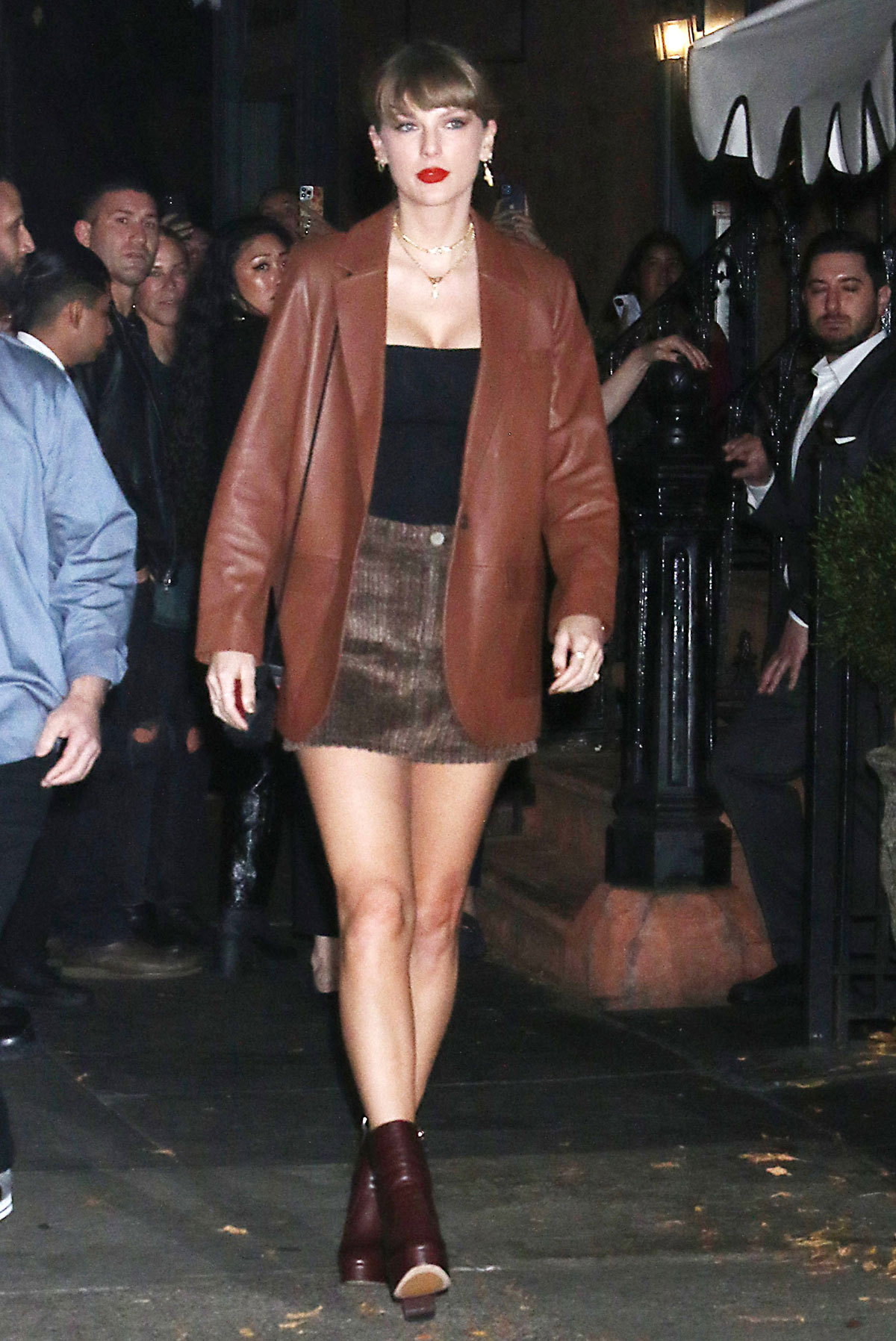 photos via Instagram and credit: Backgrid and IMAGO/RW / Avalon