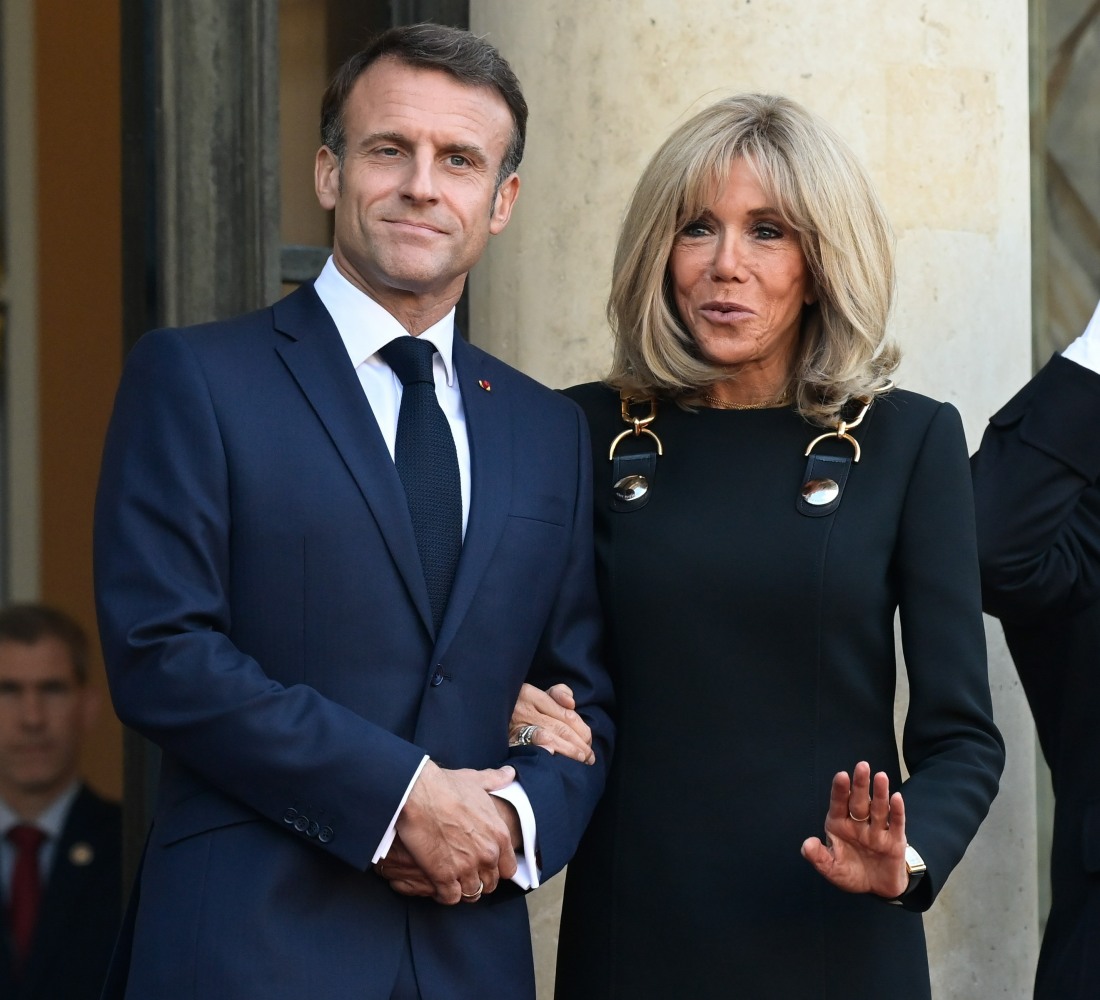 In 2017, Emmanuel Macron ran for the French presidency. Suddenly, he was thrust into the limelight and the national and international media examined his professional and personal life. Which is when most people learned of his curious and creepy backstory with his wife Brigitte. Brigitte is 24 years older than her husband, and they met when he was 15 years old and she was his teacher. They had an "affair" (abuse) at that time, then Emmanuel's parents sent him away to a different school, while Brigitte dealt with the fallout – her marriage collapsed and she had children close to Emmanuel's age, kids who heard all of the rumors about their mother. Then, years later – when Emmanuel was around 28 years old – they got married. Many people found the story to be creepy as hell, but French voters – especially French women – seemed to shrug their shoulders and say "c'est la vie." Macron has now won two national elections, although his popularity has plummeted this year. Now is not the time for Brigitte to remind everyone of their creepy origin story, but here we are:
In an interview, Brigitte Macron said she put off marriage to her ex-pupil by a decade because she feared her three children's lives would have been ruined if she had made her relationship with a teenager their age official. The French president was 15 when he fell for his married drama teacher, Brigitte Auzière, then 40, at the Catholic Providence school in Amiens in the early 1990s. Her daughter Laurence was the future French president's classmate.

When their blossoming romance sparked scandal in the provincial northern French city, Mr Macron's parents, both doctors, sent him to board in Paris for his sixth-form studies.

"My head was in a mess," Mrs Macron, now 70, told Paris Match in a rare interview about her life as France's first lady since 2017. "For me, such a young boy was crippling. Emmanuel had to leave for Paris. I told myself that he would fall in love with someone his [own] age. It didn't happen."

Mrs Macron stopped teaching drama, the class where she met her future husband, but continued to teach French language and Latin. "The only obstacle was my children," she said. "I took time so I would not wreck their lives. That lasted ten years, the time to put them on the rails. You can imagine what they were hearing. But I didn't want to miss out on my life. I do not know how my parents, who were the model of fidelity and good education, would have reacted to our marriage."

Mrs Macron said her older siblings used to joke about the gossip. She divorced from her estranged husband, André-Louis Auzière, a banker, in 2006 and married Mr Macron a year later, when he was a young civil servant. Her son is now 48 — three years older than her second husband — and her daughters are 46 and 39. Mr Auzière died in 2019 without ever giving an interview.

In the Paris Match interview, Ms Macron gushed about her husband. "There is not a single day that he doesn't surprise me," she said. "I have never seen such a memory … such an intellectual capacity. I had many brilliant pupils and none had his capability. I have always admired him."
"That lasted ten years, the time to put them on the rails… But I didn't want to miss out on my life." So, Brigitte and Emmanuel stayed away from each other (sort of) for the better part of a decade so Brigitte's children could get older and she was presumably sending them off to college. Then she finally divorced her first husband and quickly married Emmanuel. I mean, she was the adult in the relationship, back when he was her student. I still have questions but also, maybe I don't want to know.
Brigitte also praised King Charles and Camilla in this interview, saying that Camilla set the tone by greeting Brigitte so warmly, and that the king is "very polished, very cultivated, very funny. What sums them up is their delicacy."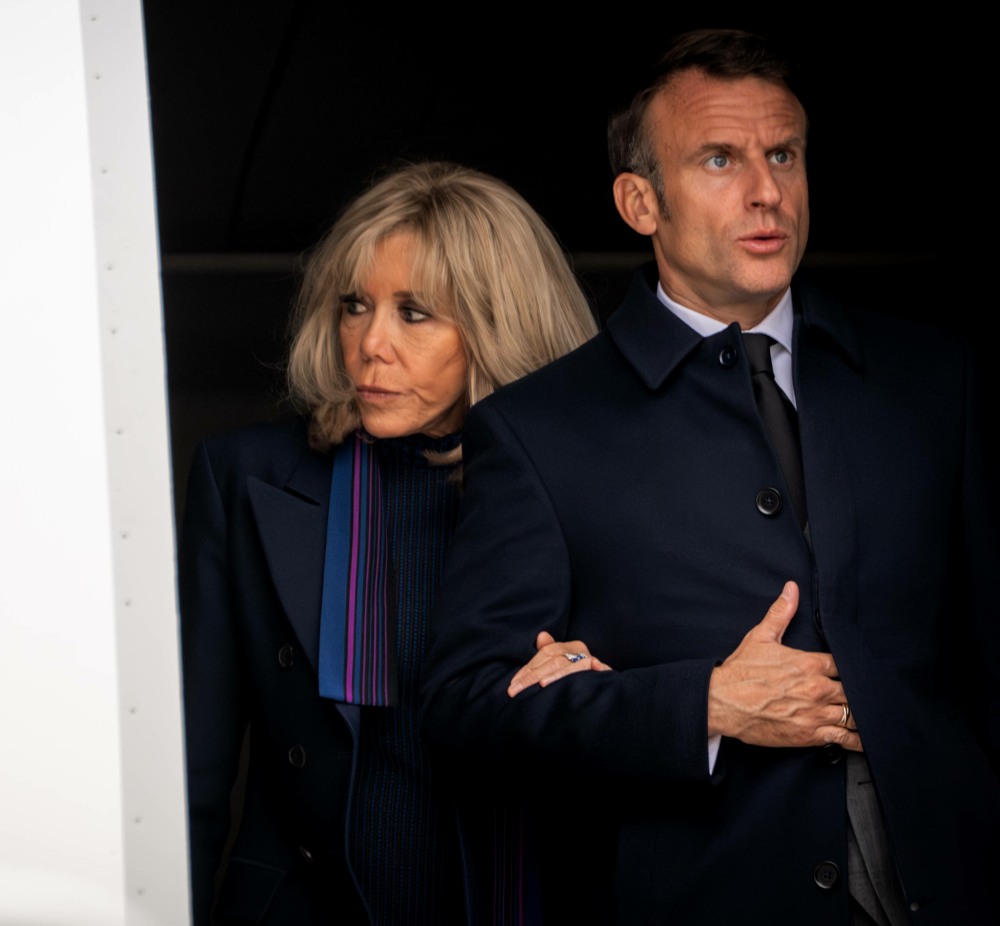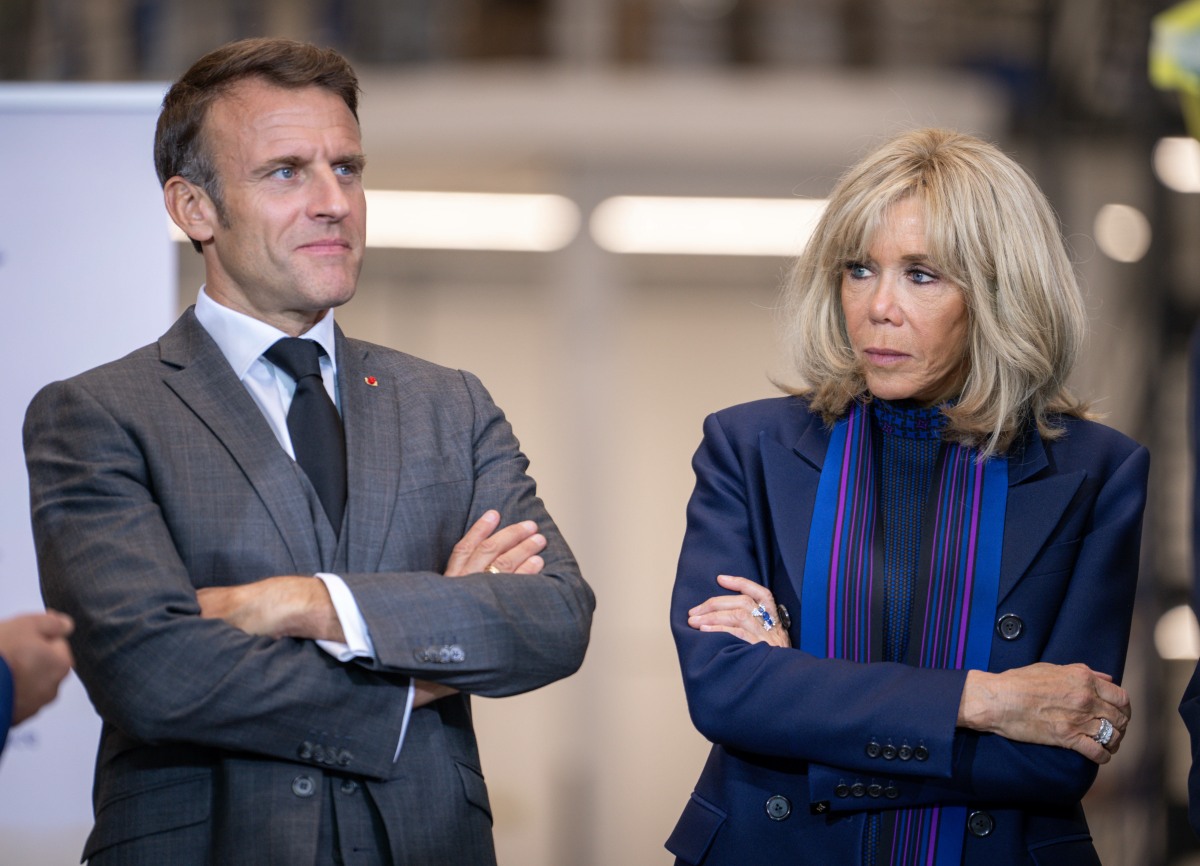 Photos courtesy of Avalon Red.