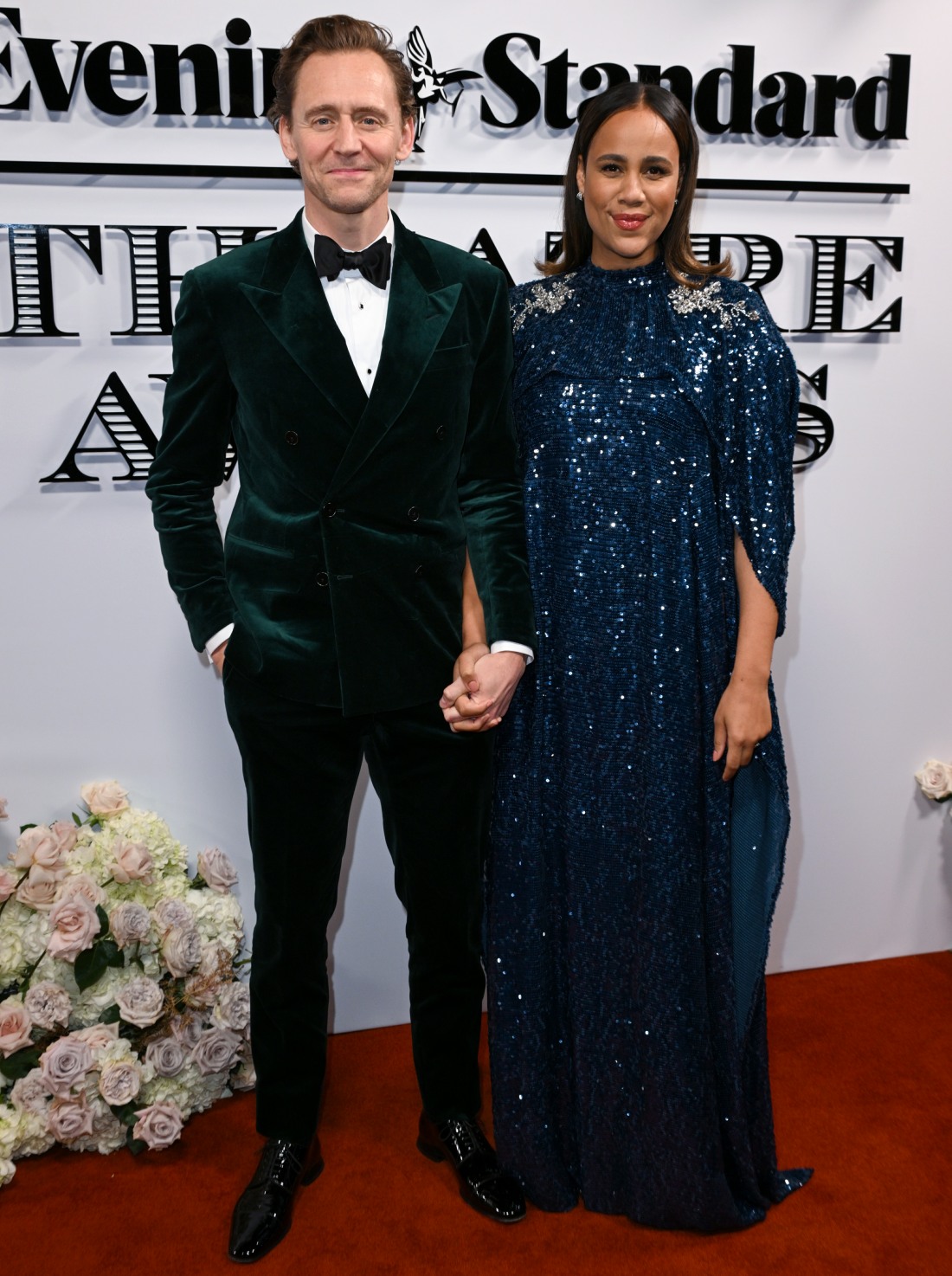 Tom Hiddleston and Zawe Ashton are so Sussex-coded, right? A good-looking redheaded man falls for a beautiful Black woman and his fanbase has a meltdown. The ginger & the beautiful woman defy the odds, and stay together and have a baby. So that's where we are now. Tom and Zawe walked the carpet of the Evening Standard Film Awards last night. She wore a glittery blue dress with a cape, which is also Meghan-coded! Tom wore velvet, because that man loves velvet. They coordinated their ensembles and they look so happy. The one criticism I have about her dress is that the sequined "cape" effect isn't done properly and it's giving her linebacker shoulders.
In the fall of 2022, Zawe and Tom welcomed their first child. It took months for a confirmation that they had a boy, and we still don't know the kid's name? I bet it's something traditional, perhaps even old-fashioned British. They got engaged, officially, when Zawe was pregnant, reportedly in March 2022. We haven't heard anything about them having a lowkey wedding, although I wouldn't be surprised at all if they had gotten married by now and simply not told many people. Zawe is wearing her engagement ring in these photos but I can't tell if she's wearing any kind of wedding band.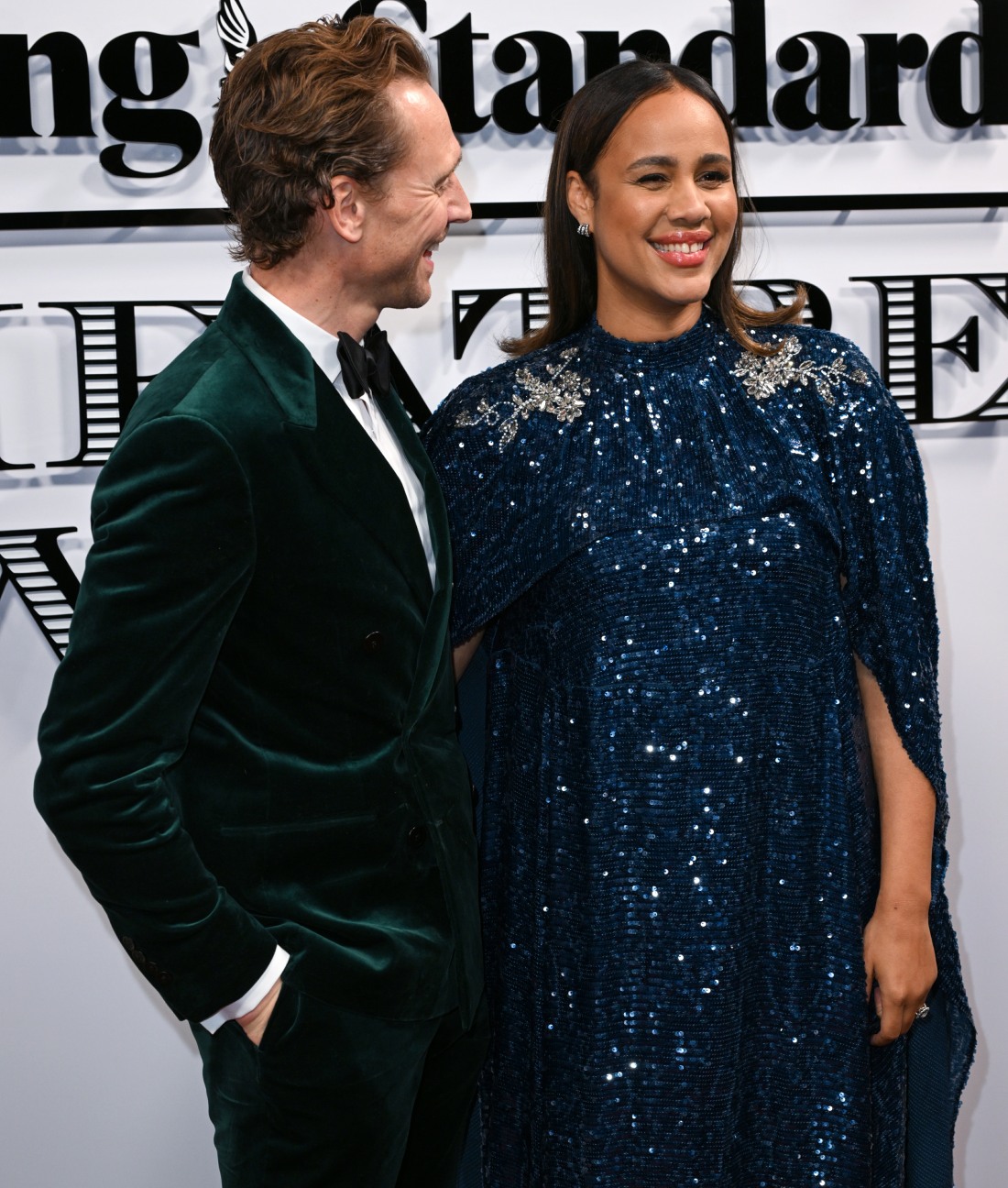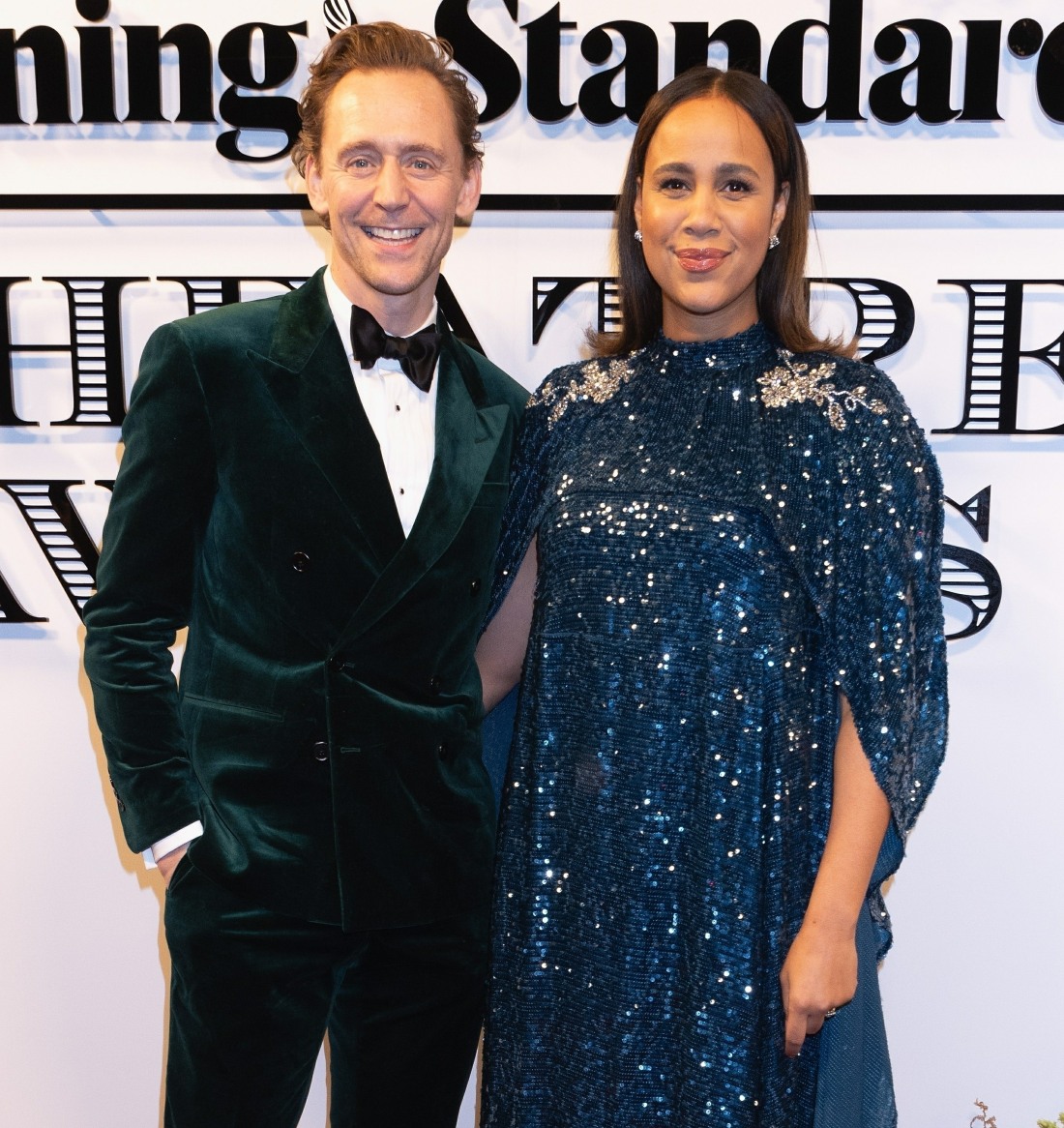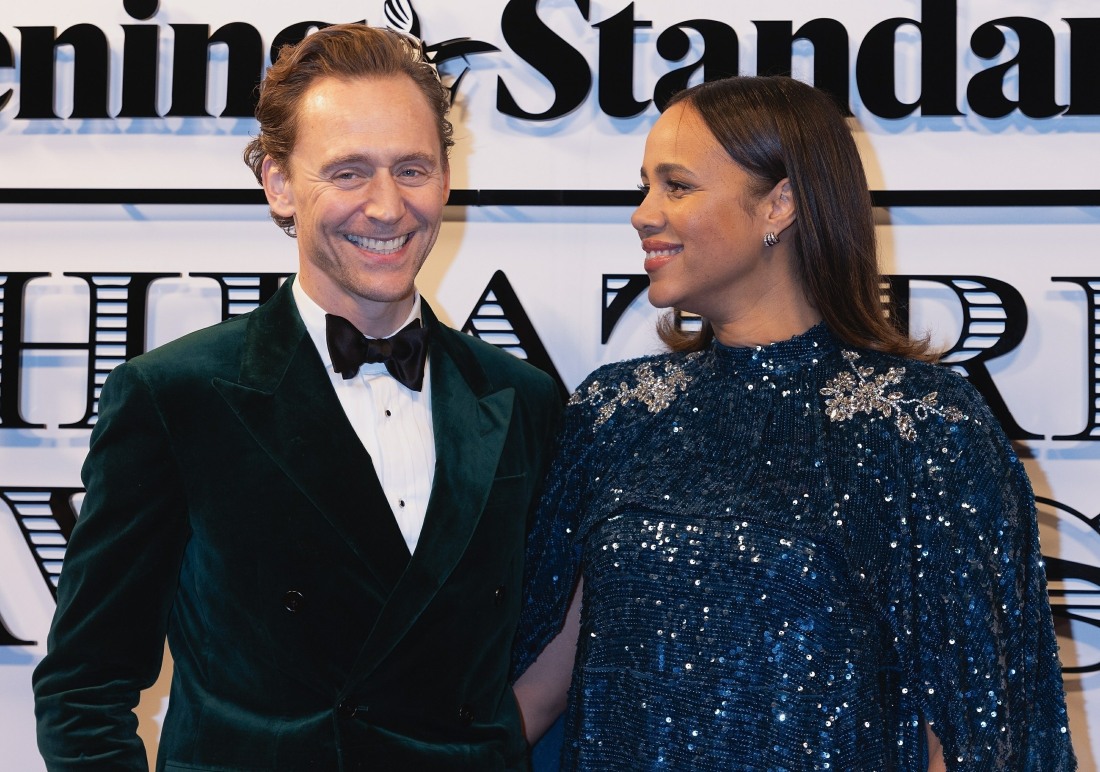 Photos courtesy of Backgrid, Cover Images.