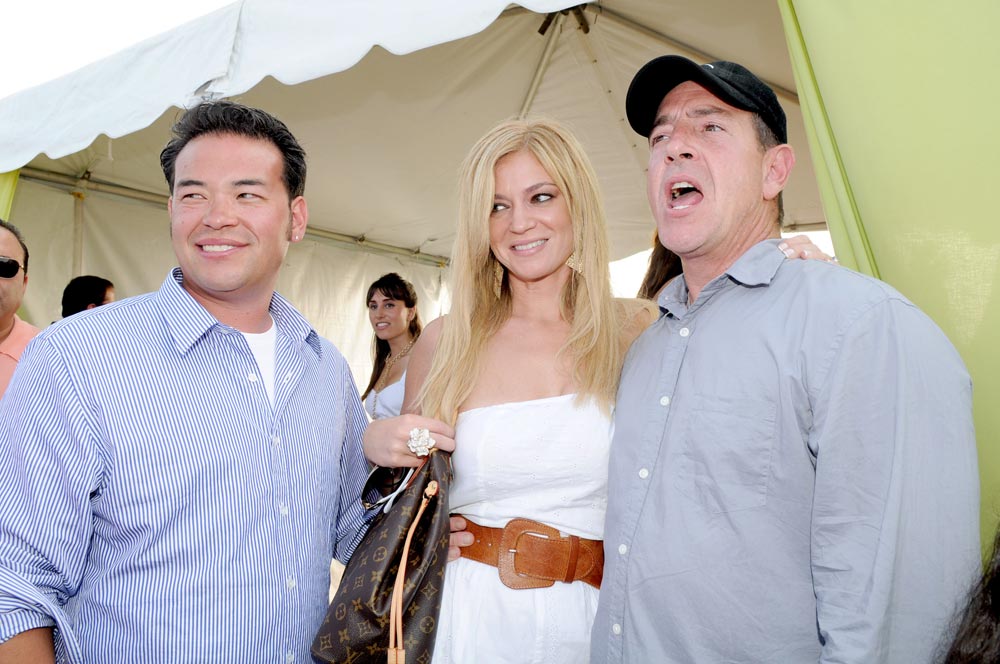 It seems like we're hearing so many disturbing abuse stories this holiday. New court papers by his ex girlfriend allege that Michael Lohan is an scary physically abusive creep along with the double-crossing ass that he's publicly known as. Erin Muller, who dated Michael Lohan for around two years, has a restraining order against him. When Muller had Lohan arrested for violating that order, he retaliated by filing harassment charges against her for an incident last month in which he claims she kicked him in the head. In response, Muller has filed a laundry list of Lohan's abuse, and it's pretty chilling. It sounds like Lohan regularly used physical violence and threats of murder as a means of control.
Erin Muller filed court documents in Nassau County, NY yesterday, asking the court to drop Michael's harassment allegations against her … and in doing so, paints Michael as a serial woman-beater.

According to the documents, Erin claims Michael physically abused her on the following dates…

Dec. 9, 2007: Michael Lohan "slapped Erin in the face twice because Erin accused him of giving her a fake watch on her birthday.

Feb. 2008: Michael "punched Erin in the mouth" because she had a male friend on Facebook

March 2008: Michael "whipped a computer cord" at her face but she blocked it with her hand … causing a laceration.

May 5, 2008: Michael "kicked Erin Muller in the ribs."

May 2008: Michael "kicked Erin Muller in the vagina, bruising it and causing substantial pain."

June 2008: Michael "spit in Erin's face, and beat her repeatedly with his fist." Then he "yelled at her to 'stop crying c*nt — other people will see you — if they see you, I will kill you!'"

And the list goes on and on.
[From TMZ]
TMZ doesn't have the court document online yet but if it's ever available I'll be sure to read it. You know that Michael is going to issue some obnoxious statement about how Erin is lying and trying to hide the fact that she abused him and not the other way around. He kind of alluded to himself as the wronged party in a recent comment to the NY Post about the tons of back child support he owes.
"Court papers indicate [that] Dina claims it is $15,000 not $40,000." Plus, he said, "Dina received a lot of cash from me as well as commissions on business deals I executed, which she fails to mention . . . we will straighten this out in the next few weeks and start the new year on a positive note. Regardless of what Dina says or what happened, I respect her and will always love her as the mother of my children and a special person. She is a breath of fresh air after what I have gone through over the past two years."
[From The NY Post]
What he went through "over the past two years." His girlfriend was so much trouble that he had to beat her repeatedly and threaten to kill her in order to keep her in line. I guess it's not surprising that this news is coming out about Mr. Lohan. He did spend almost two years in jail for separate DUI and assault charges. I never pegged him as a woman beater though. Doesn't this abusive behavior violate his probation somehow? I think it warrants another stay in jail, far away from the phone and e-mail.
Photos are of Michael Lohan, Erin Muller and Jon Gosselin on 7/25/09. Credit: WENN.com. Michael and Erin are also shown on 4/1/09. Credit: WENN.com/Fayesvision