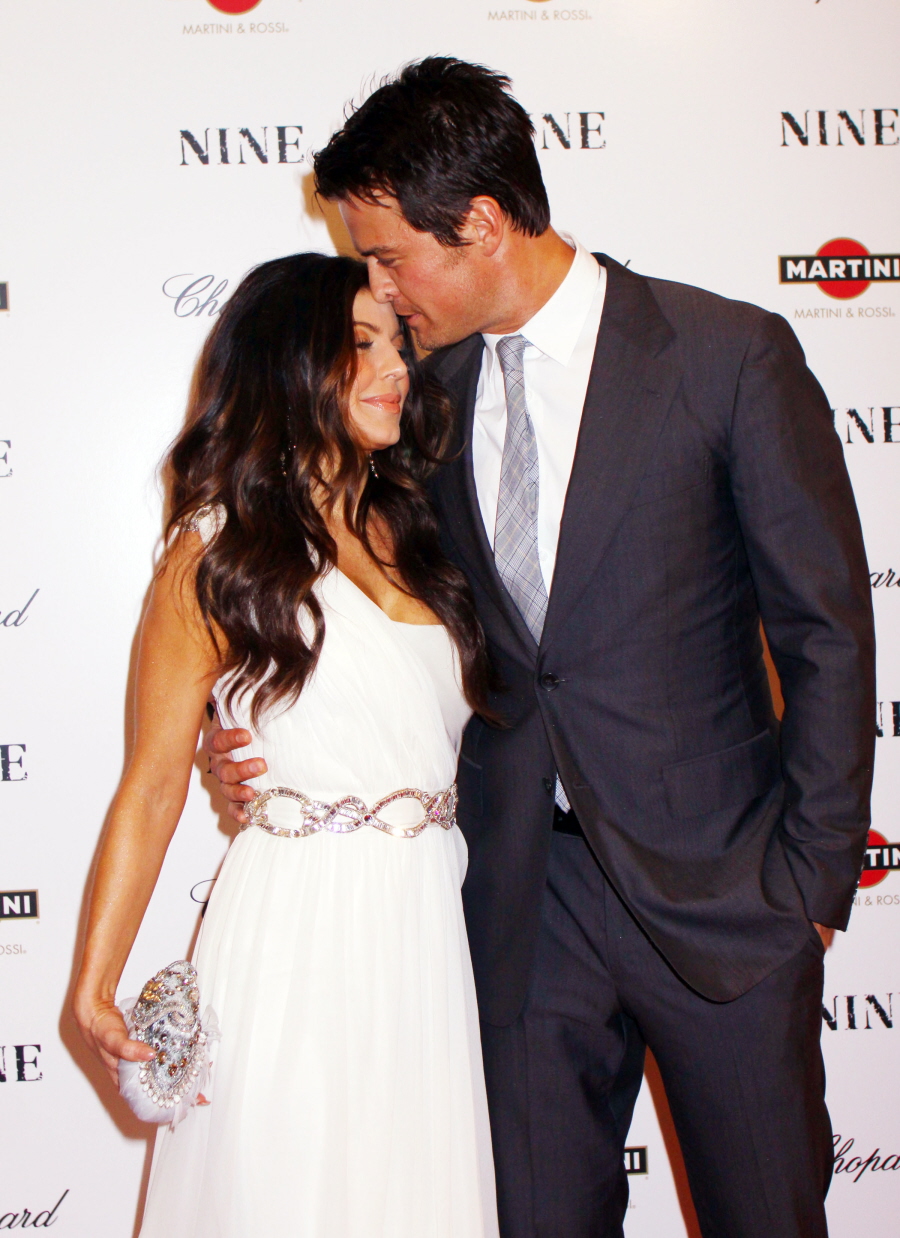 First, let me say that I don't really buy the motives attributed to Fergie in this article from the National Enquirer, but I do buy the basics. The Enquirer is basically reporting that because Josh Duhamel cheated on Fergie with that Georgia stripper (allegedly or whatever), Fergie has got it in her head that Josh cheated because he was unhappy with her body…? And so Fergie has resolved to lose 20 pounds by diet and exercise. Here's the thing – Fergie put on about 20 pounds for her role in Nine, and it would make sense that she's just trying to get back to her pre-Nine weight, and that it has nothing to do with Josh and his wandering penis. Because if it does have something to do with Josh, then that's just sad, in my opinion:
An insecure Fergie tones up in hopes of shoring up her shaky marriage!

Still devastated from hubby Josh Duhamel's cheating, the Black Eyed Peas singer – who gained nearly 20 pounds for the musical Nine – has started a new diet and exercise regimen.

"Fergie's self-esteem took a huge hit after finding out Josh cheated. But she's fighting back by getting in the best shape of her life," an insider told The ENQUIRER.

Fergie told a friend: "A killer body is the best revenge."

In a blockbuster world exclusive, Georgia stripper Nicole Forrester told The ENQUIRER that she had a marathon sex session with Transformers hunk Josh, 37, while he filmed in Atlanta this past fall.

The ENQUIRER later reported 34-year-old Fergie told friends that she agreed to forgive Josh because they still love each other and want a baby.

Now Fergie – a longtime yoga and treadmill devotee – is working hard to keep off the 17 pounds she put on to play a curvy Italian hooker in Nine, according to insiders.

She's taken up Piloxing – a combination of Pilates and boxing – and ordering from a food delivery service called Diet Designs, said the insider.

"Fergie is determined to make herself look great for Josh. She even said she'd consider cosmetic procedures," the insider divulged.

"She thinks Josh is a very good man, for the most part, and is worth all the effort."
[From The National Enquirer]
Is this possible? Of course. Fergie has said very, very little about Josh's alleged cheating, other than to deny it a few weeks after the story came out. She and Josh walked many red carpets since then, and they even renewed their vows last weekend. But – I do think Fergie believes/knows Josh cheated, and I think it has affected her. I was kind of hoping she would dump him, but she evidently thinks he's a good guy or whatever, so God bless and I hope it works out, sincerely. And maybe Fergie trying to get a "revenge body" is a lot better than those other reports, that she's drowning her sorrows in vodka. Sigh… I've actually grown to like Fergie, so this bothers me more than it should.
Fergie and the Black Eyed Peas shooting a music video in the deserts of California on January 13, 2010. Look at her ass! Credit: Coqueran/Fame Pictures. Fergie and Josh at the 'Nine' premiere on December 15, 2009. Credit: Diane Cohen/ Fame.