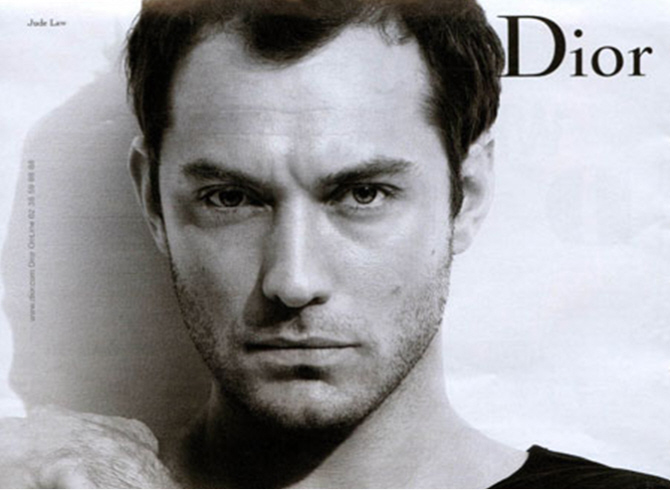 Despite Jude Law's manwh-ring ways, I still have some affection for the guy. Mainly because I still think he's a good actor, and I still think he's pretty. Granted, I don't really want to meet him or actually have sex with him, but I love to look at pretty pictures of him, and I have enjoyed that activity for many years. So it is as a Jude Law-watcher that I know my boy's hairline is sketchy. Thankfully, he hasn't opted for "The Piven" which would include gross looking hair plugs and denial. Jude instead just plays up his pretty, dandy side as his hairline retreats.
Anyway, the header photo is a close-up of Jude Law's newest ad as the face of Dior Homme Sport. Jude has represented the brand for a while, and it took me a second to figure out why they looked weird to me – it looks like Jude has grown back some hair, yes? Entertainmentwise noted: "In past campaigns Jude's lack of baldness has ignited rumors that the actor either had a hair transplant or the photos retouched." I don't know about past campaigns, but this one definitely looks retouched. His hairline looks all blurry, like someone was drunk when they were trying to "fix" his hairline.
Meanwhile, the New York Post also snarked about the general idea of Law being the face of a cologne: "the man doesn't scream, 'I'm clean! Smell like me!' Which is kinda his whole appeal — dirty, sleazy, smells like bourbon." I don't know about that! When Jude turns it on, that motherf-cker turns it ON, you know? When he tries, he looks heavenly. Otherwise, he just looks like any other balding womanizer.
Here's a photo of Jude with it turned on at the Paris premiere of Sherlock Holmes. Note the hairline!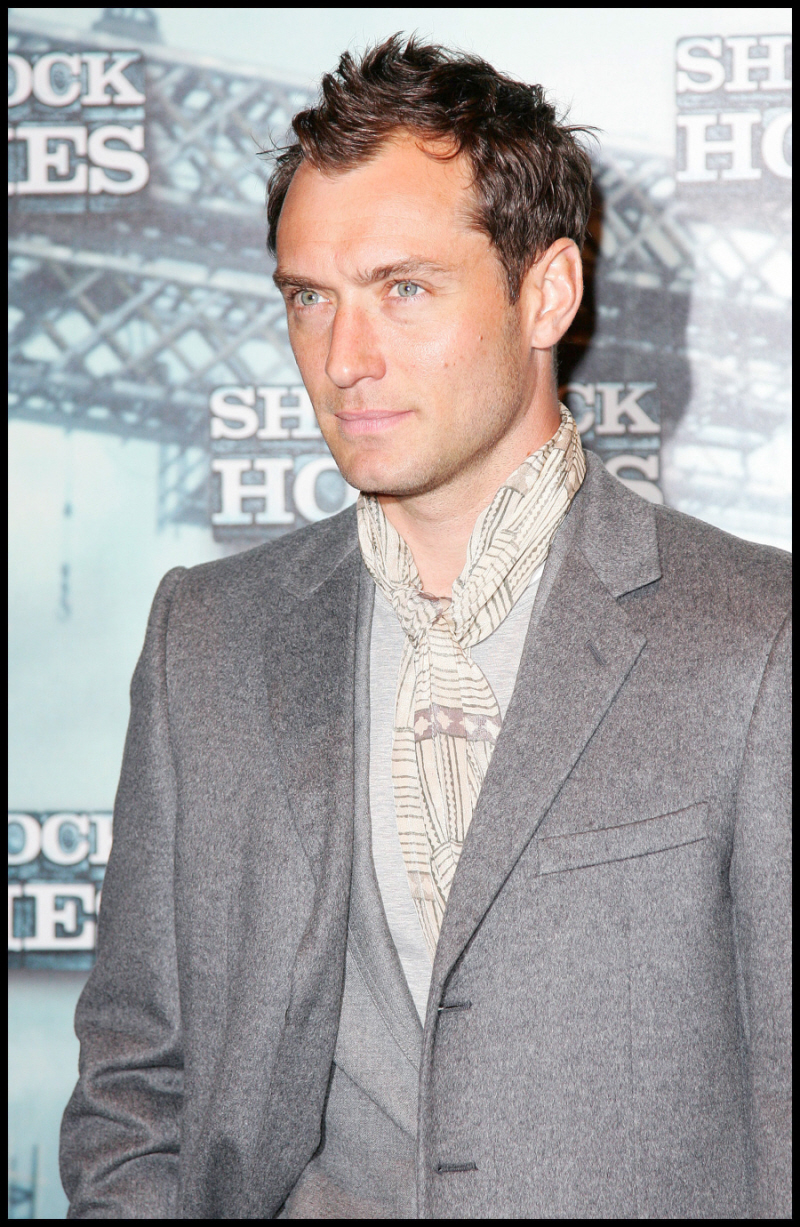 Jude Law promoting 'Sherlock Holmes' in Paris on January 15, 2010, and in Spain on January 13 & 14. Credit: WENN. Dior ads courtesy of The New York Post.