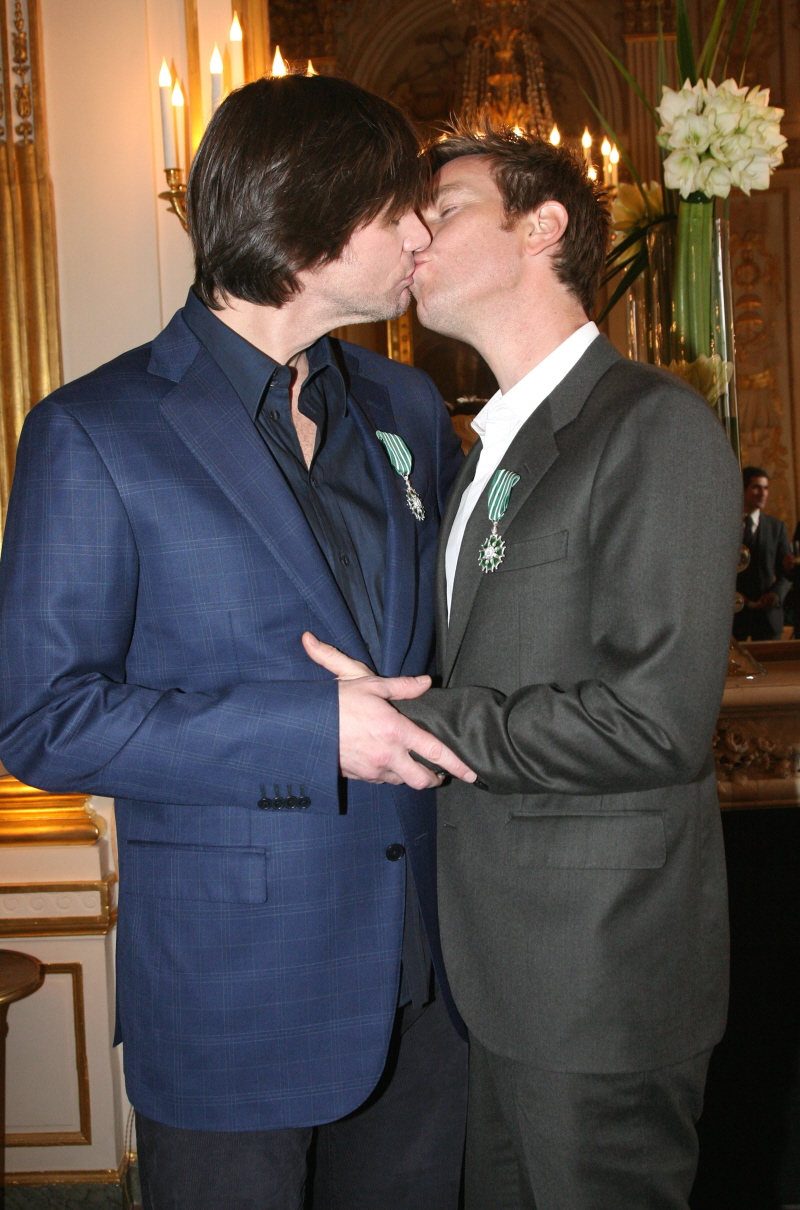 These are some lovely photos of Jim Carrey and Ewan McGregor receiving their "Chevalier Des Arts Et Des Lettres" at the Ministry of Culture in Paris, France. They are in France to promote their (gay) prison love story I Love You Phillip Morris, and as such, they puckered up and kissed each other right there at the Ministry of Culture. Personally, my favorite part of the kissing photos is that Ewan's hand is creeping up, almost as if he's trying to get to second base with Jim.
Even though I Love You Phillip Morris was made two years ago (and premiered at last year's Sundance Film Festival), there were being problems releasing the film for a long time. This is probably because there is a big, gay sex scene in the film, and maybe because Ewan and Jim can't keep their hands (or mouths) off of each other. In the few interviews Ewan and Jim did last year, all they talked about was how much they adored each other and how making out was amazing and "a dream come true." Anyway, the film finally got an American release date – it comes out March 26! Mark your calendars.
By the way, what the hell is going on with Jim's hair? He looks like a serial killer from the 1970s. Ewan looks great, as always.
Just in case you want a laugh… here's the original poster for the film: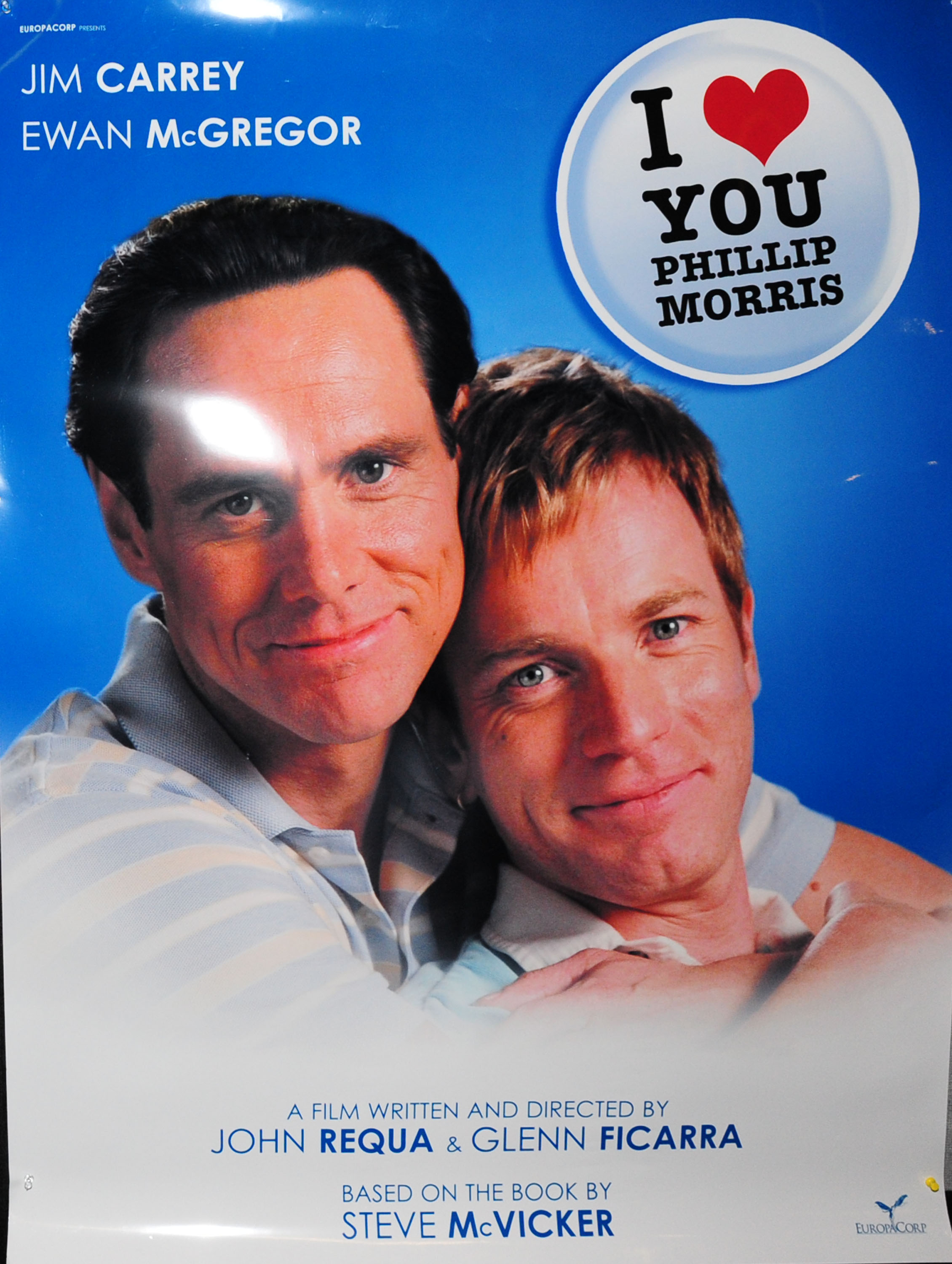 Ewan & Jim in Paris on February 1, 2010. Credit: ANG/Fame Pictures.