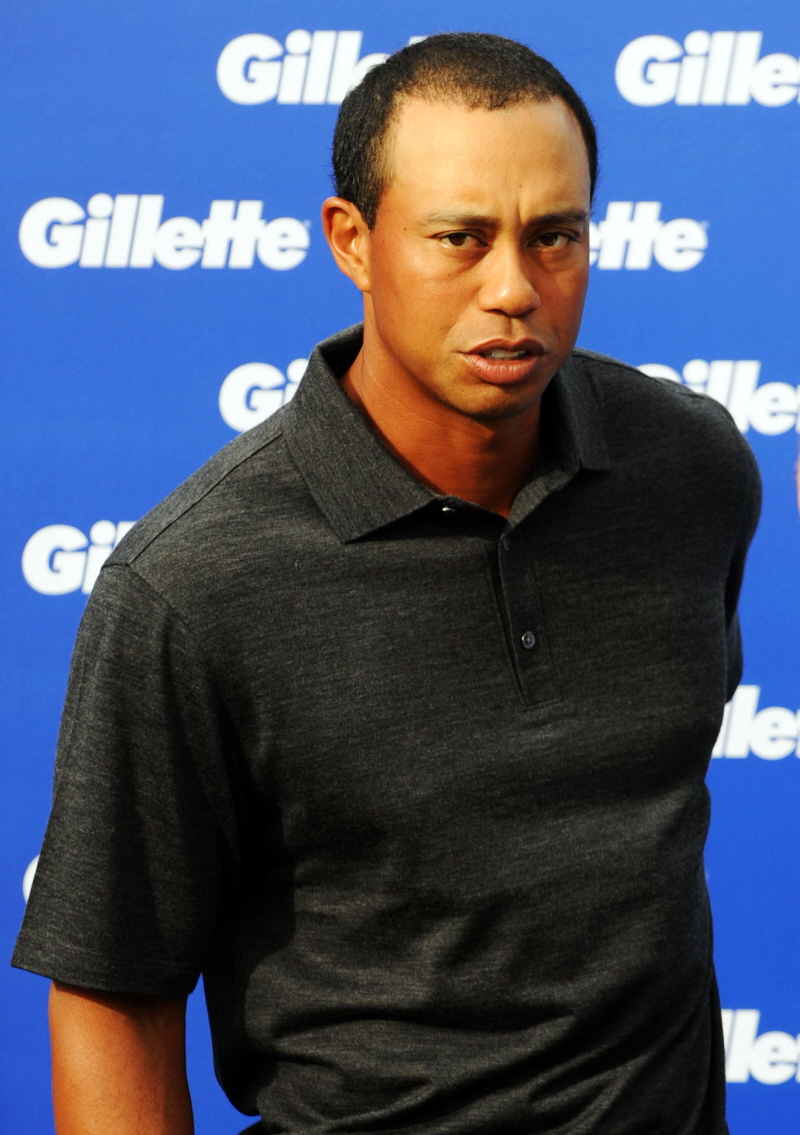 I get the feeling that Tiger Woods expects to come back into the public eye with Elin on his arm and be golf's golden boy again. It's like he did a little work on himself and convinced his wife to come back to him and thinks we'll all forget the way he was catting around with too many women to count. He probably won't even bother to hold a press conference in which he gives a statement.
I'm just hoping that Elin is in it for the money and that she doesn't expect this a**hole to change his stripes. There will be those of you who call me a cynic or tell me it's none of my business if a wife wants to forgive a serial cheater husband, and to an extent I agree – we don't know what goes on in their family life, etc. There's plenty of damning evidence, though. I would much rather see Tiger dumped on his ass and keeping company with sycophants and skanks.
For now Elin is staying though and Tiger will be re-emerging on the golf scene. Radar is reporting that he's out of rehab in Mississippi and plans to continue touring a little later this year. I hope it's massively uncomfortable for him at the very least:
His wife Elin flew to Hattiesburg, Mississippi earlier
this week, as RadarOnline.com previously reported, to fly home with
the golfing legend.

And now Tiger has completed his stint at Gentle Path and is on his way
out of Mississippi to see his two children for the first time in more
than a month.

Surrounded by heavy security, Elin and Tiger were flying out of
Mississippi on Friday and the couple is planning on spending some time
alone as they attempt to repair their marriage.

Tiger lived in a simple cabin at Gentle Path, attending group therapy
sessions and undergoing individual counseling. Now he's determined to
get his life back, and that includes staying married to Elin and
returning to the PGA tour, multiple sources told RadarOnline.com.

Elin has not been wearing her wedding ring but she has called off the
divorce, as RadarOnline.com was first to report. She had consulted
with an Orlando-area attorney but has decided to give Tiger another
chance.

Elin took part in Tiger's therapy, previously spending five days in
Mississippi with him. Her twin sister and nanny took care of her two
children at that time, even taking them to Sea World.

Tiger's affair with Rachel Uchitel was exposed by the National
Enquirer and after that he was linked to at least 14 women, including
a porn star.
[From Radar]
How do you rebuild a relationship after something like that? If you can't trust your partner not to cheat, how can you trust them in general? There was probably a lot of crying and promises made while Tiger was in rehab, but do you think the guy is really going to change? How long until he misses the thrill of random hookups and is bringing various diseases home to his wife again? I just feel for Elin.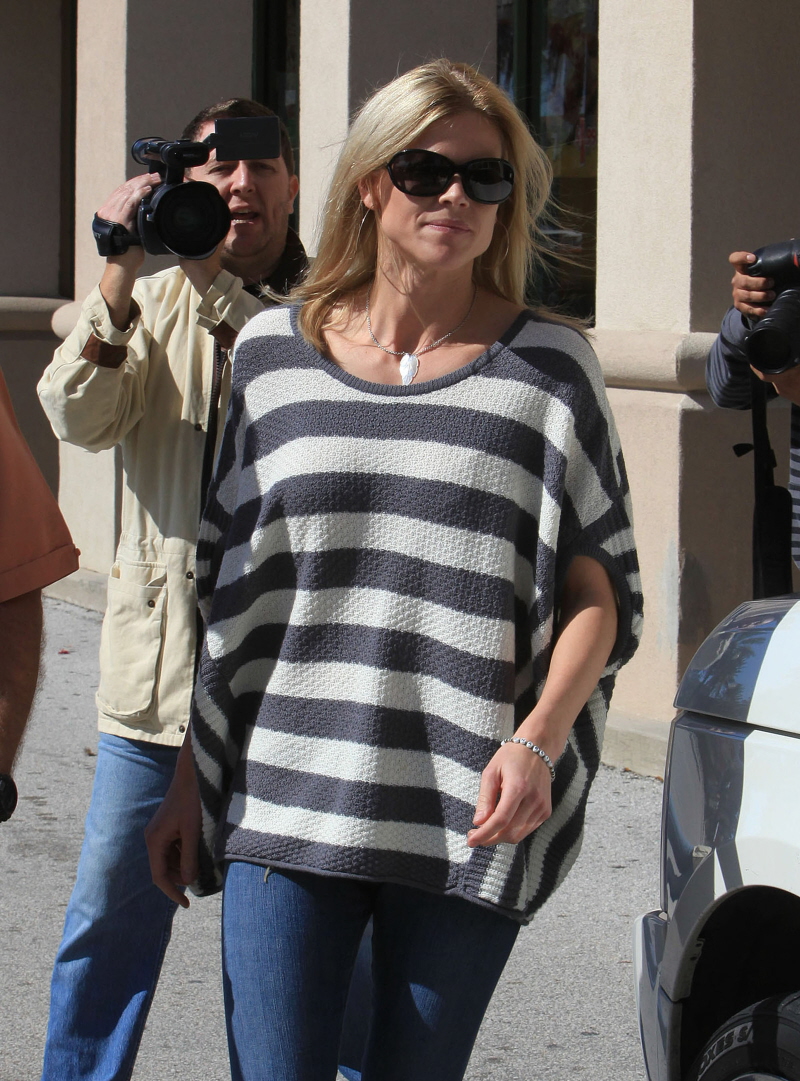 Elin Woods on January 25, 2010. Tiger on November 11, 2009. Credit: Fame Pictures.