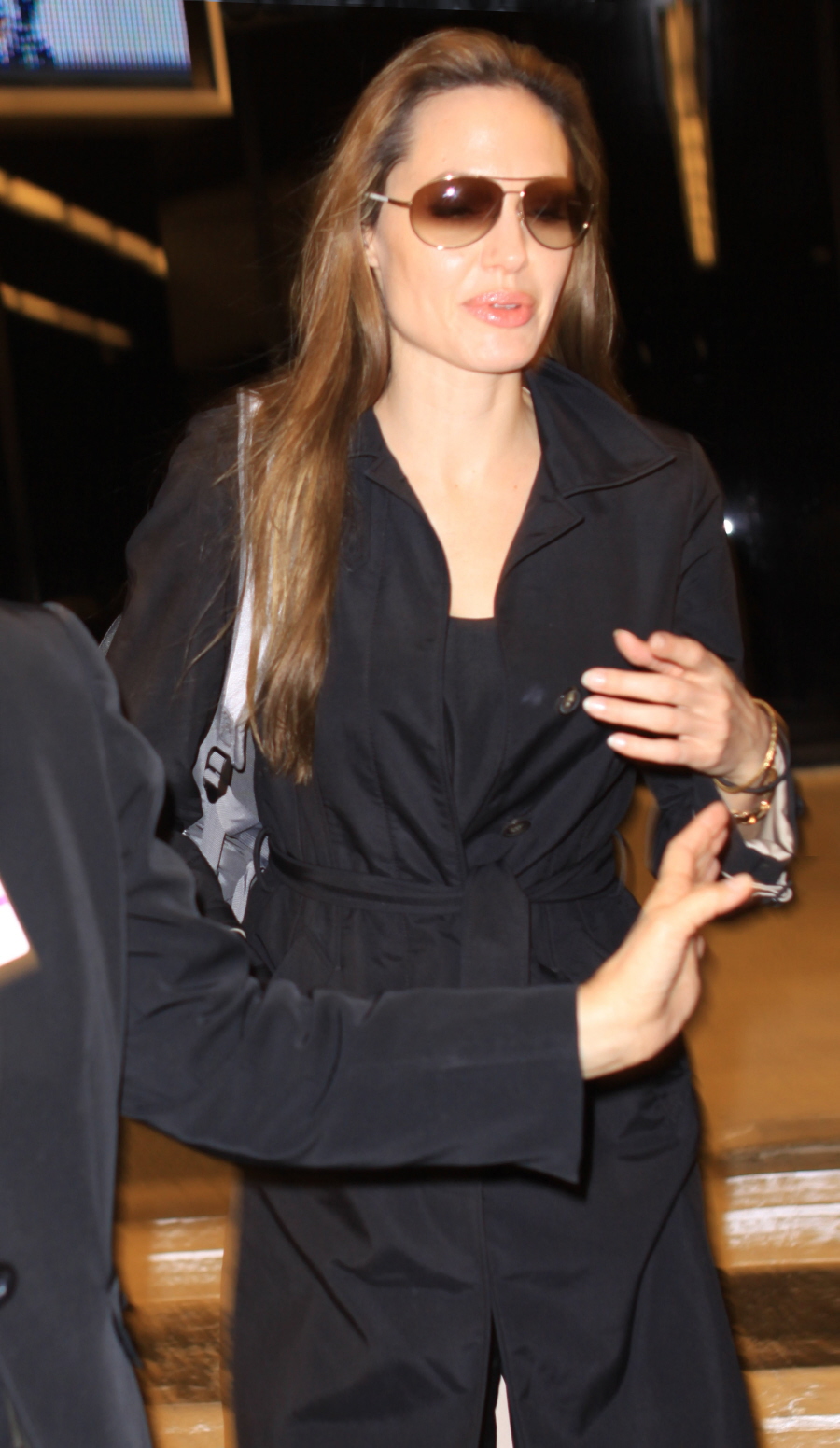 I have no idea why the photo agencies are so slow on these photos, but here go – we've finally got photos of Angelina Jolie arriving in Miami on Sunday morning. Brad and Maddox arrived a day earlier, where they probably did some boy things. I have no idea why Angelina didn't fly in at the same time, or why no other kids were allowed to come to the Super Bowl, but it seems like Maddox was the only one to get some one-on-one time over the weekend.
Fame Pictures notes: "Angelina Jolie was all smiles as she arrived at the Miami International Airport in Miami, FL in time for the Superbowl on February 7, 2010. It comes as a slight surprise to see Angelina as a sports fan, but her support for the Saints makes sense considering how much time she and Brad have spent in New Orleans."
It is a little surprising that Angelina is such a sports fan. Maybe she's just acting like she cares. That was honestly my impression when I first saw the photos of her cheering for the Saints: "Oscar-winner Angelina Jolie gives the performance of a lifetime as a devout Saints fan."
There were also a couple of other photos of Brad and Maddox walking around in Miami:
Angelina Jolie arriving in Miami on February 7, 2010. Credit: Fame Pictures.