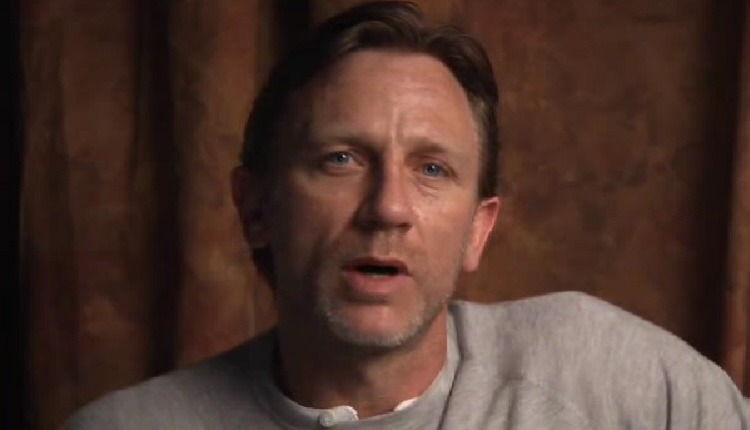 This question is directed at all the ladies out there: have you ever been so completely attracted to a man that you can't even concentrate on something truly terrible and heart-wrenching, just because you're too busy fantasizing about what the guy looks like naked? I find myself in that position as I watch this PSA Daniel Craig recorded on behalf of Artists for Peace and Justice, an organization that is currently organizing money and personnel for Haitian relief. It's all very important and tragic and sad and overwhelming, but hearing Daniel describe, with that incredible, sexy, slightly raspy, panty-dropper voice of his, I can barely focus.
That being said, Daniel doesn't look all that great in the PSA. The lighting is kind of meh, and Daniel could use a hot bath and a shave. Which gets me thinking about him naked again. Daniel tells us about Artists for Peace and Justice, saying: "This wonderful organization, which has been operating for over two years in Haiti, has suddenly become much more important because, obviously, of the events of the past few weeks." The website for Artists for Peace and Justice is here, and the site has even more videos up – including two more panty-droppers, Simon Baker and Javier Bardem. Jesus, do they want us to donate money or take off our drawers?!? I can't tell!
Screencaps courtesy of Artists for Peace and Justice.