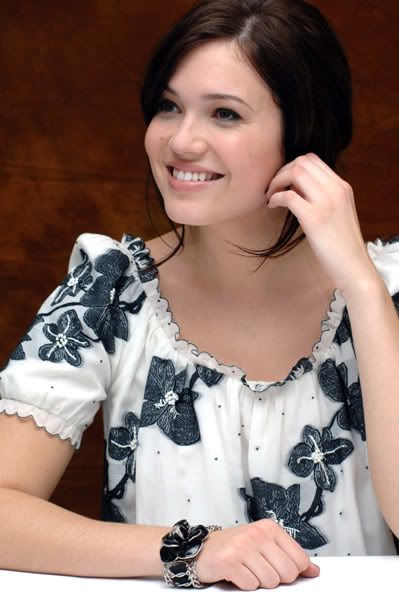 Mandy Moore stars in "American Dreamz," an American Idol parady that hits theatres on April 21st. Hugh Grant, who admittedly loved watching lots of reality TV in preparation for his role, plays the nasty Simon Cowell-based judge. Willem Dafoe stars as the chief of staff to the President (Dennis Quaid) who decides to guest judge on the reality show talent competition.
Despite some unflattering pictures of Moore that came out recently, she looked svelte and pretty at the March 26 press conference for the film in New York.
Wilmer Valderrama keeps talking about his relationships with famous starlets. He toned down the details for a NY Times interview, but still dished the dirt in his tell-all style:
That afternoon, Mr. Valderrama, dressed in jeans and a sweatshirt and smelling of the cologne Drakkar Noir, was quite willing to discuss the women he has dated over the years. Mandy Moore was "the first love of my life," he said. "I was madly in love with her. She is one of the most wonderful women I've ever met; a real lady." He and his Ms. (Lindsay) Lohan, meanwhile, "had a really passionate relationship," he said. "There were so many factors that played into our breakup. We needed to do a lot of growing up on our own."
Valderrama also emphasized how he wants to take his career to the next level and challenge himself as an actor. Obviously talking about anal sex on Howard Stern is not going to get him far.
Here are Moore, Grant, and Dafoe at the American Dreamz press conference.