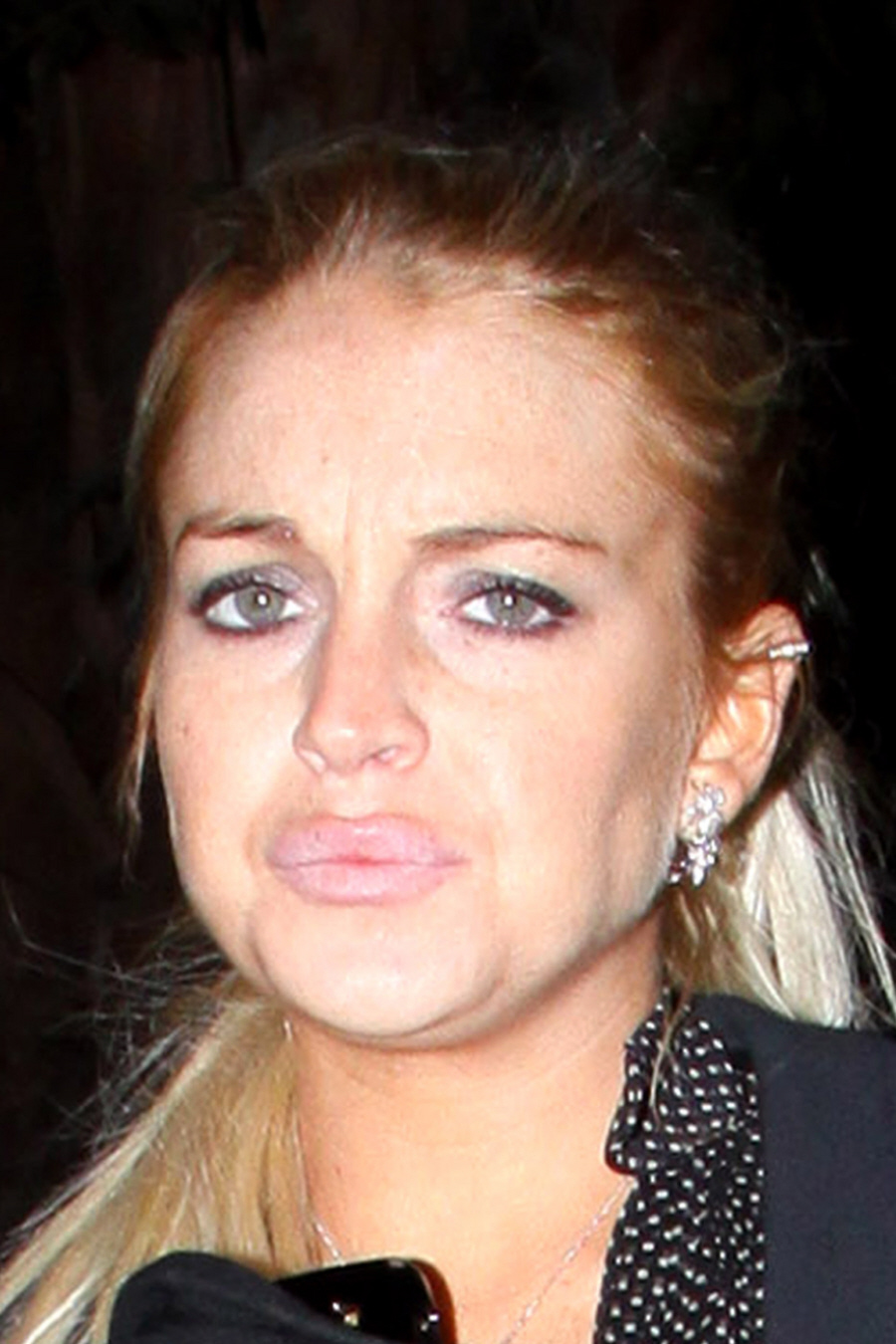 I saw earlier this morning that Lindsay Lohan was no longer going to be a paid escort, and my first thought was honestly "Huh… did she quit because she thought being a glorified hooker would ruin her reputation?" I didn't write about it because, really, who cares? It was interesting when she was actually going to get paid $150,000 to show up on the arm of some old dude at the Vienna Opera and sign some autographs at a mall, but when the news of Lindsay's cancellation first came out, there didn't seem to by much of a story.
Unfortunately, there was a story there, and Richard Lugner (the old guy paying) is now telling all. The basic story is that Lindsay was too dumb and cracked-out to make her flight on time. She was "shopping". Jesus, Lindsay. One paying gig a year and you can't even manage to keep the cracked-out shenanigans at bay for a 24-hour period? Ridiculous:
Quick, somebody check the temperature down by the Styx: Lindsay Lohan has turned down an invitation to party!

LiLo was originally set to serve as this year's celeb rent-a-date (going rate: $150,000) for horny old Austrian billionaire Richard Lugner, who chooses a different A-list lovely each year for the annual Vienna Opera Ball.

And while this year's bash takes place tonight, just hours ago the 77-year-old broke the news that Lohan won't be accompanying him after all—and the world's press has Lindsay's shopping habit to thank.

According to the possibly truth-stretching—but then again, possibly not—Lugner, Lohan missed her plane from Los Angeles to London after a shopping spree ran overtime.

Apparently, what the starlet lacked in funds to hold the flight, the billionaire lacked in inclination, resulting in her no-show.

"She wanted to pay it, but her card's credit limit was not high enough," Lugner said of the would-be $22,000 fee.

Incidentally, it's not the first batch of backhanded comments he's dished out about Lohan. Earlier this month, he ran down her list of demands for the event, including keeping all alcohol out of her sightline and requesting to move the date of the ball (an impossibility given that it has taken place on the Thursday before Ash Wednesday every year since 1936).

But all is not lost. While British tabloids report that Lugner, who has previously enlisted the arm candy services of Pamela Anderson, Carmen Electra, Dita Von Teese, Geri Halliwell and Nicollette Sheridan for the event, will instead be accompanied to tonight's festivities by U.K. tabloid trainwreck Katie "Jordan" Price, who arrived in town this morning, the billionaire is apparently going a different way this year and says he will instead be bringing male German entertainer Dieter Bohlen.

So he's having a ball in more ways than one.
[From E! News]
Previously, Lugner had let it be known that Lindsay was his second choice, after Lady Gaga. I so, so wish Gaga had been available. But it looks like Lugner will have some fun with a dude date, so maybe it won't be so bad. Still, Lindsay comes out of this debacle looking even worse than if she had shown up to the Vienna Opera and acted like a total a–hole. Now she just looks like she couldn't even be bothered to show up on time on the rare occasion she got someone to pay her for something.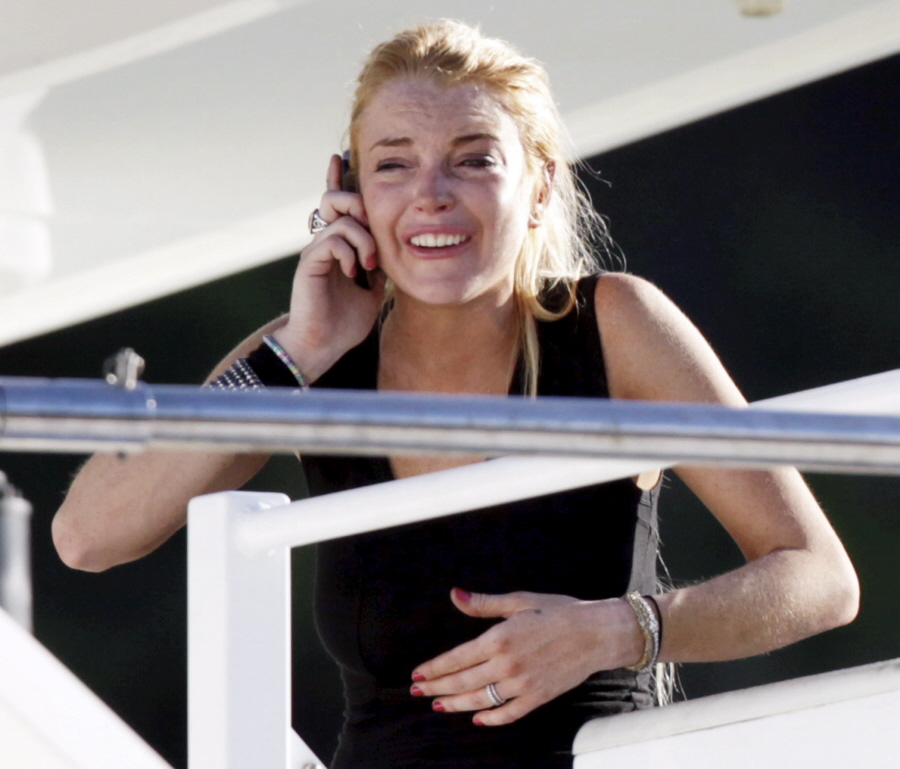 Lindsay Lohan in LA on January 13, 2010. Credit: Pacific Coast News. Lindsay in St. Barth, fake-crying on January 4, 2010. Credit: Spread Pictures/Fame Pictures.