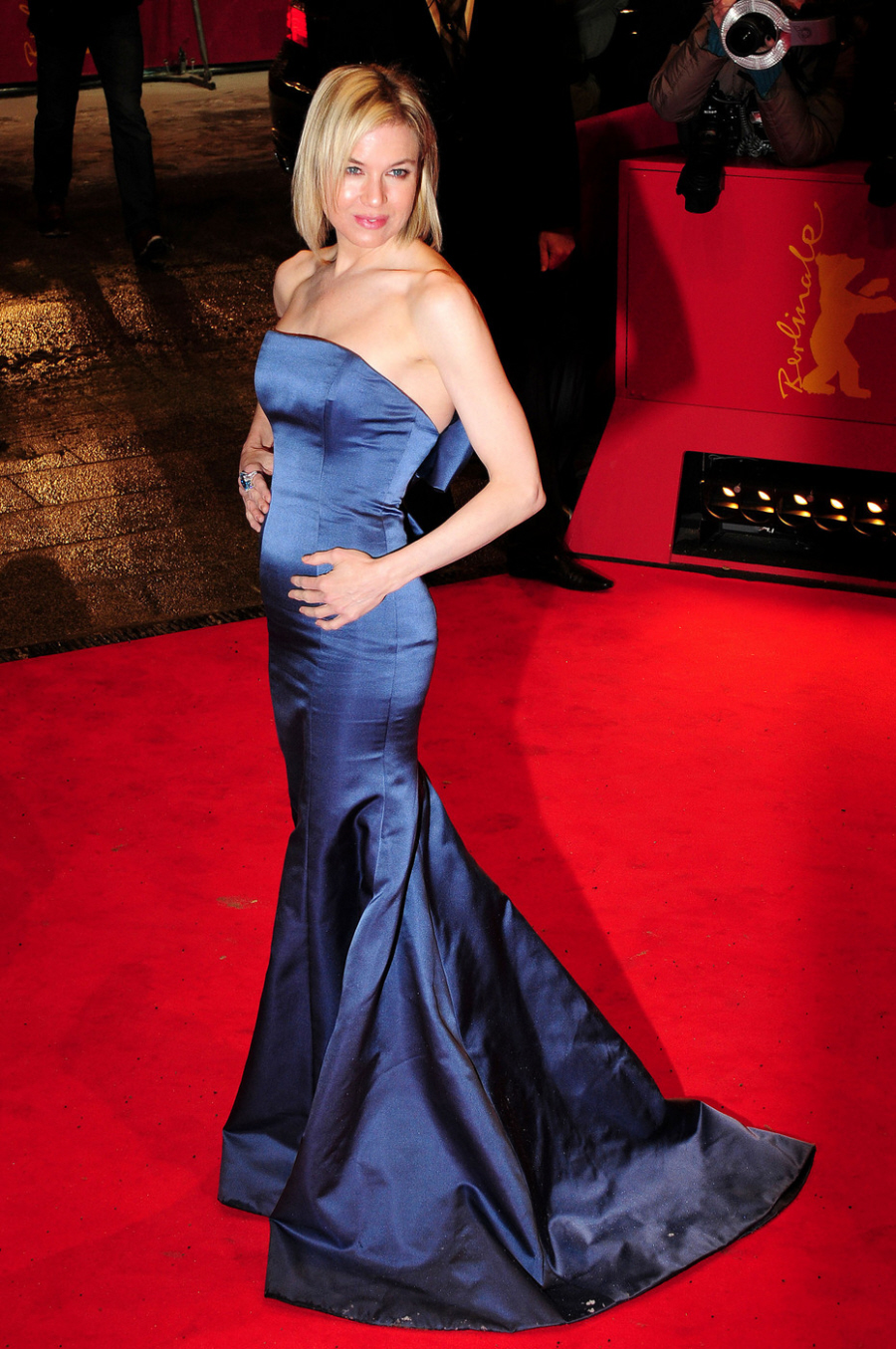 I don't think I would have noticed this without HuffPo pointing it out, but Renee Zellweger might have a mild case of pregnancy. HuffPo says she looks like she's "harboring a mini Bradley Cooper in her womb" and they wonder how long it will take for the "REVENGE PREGNANCY" tabloid headlines to start. Now, I'm not one of those people (or bloggers) who is constantly on "bump watch". I notice sometimes when a star looks a little heavier, or her boobs look bigger, or her face looks more "filled out". But I've been wrong before – several months ago, I convinced myself that Halle Berry was pregnant again. I still think she really looked like it, but she wasn't. My point? Just because I think Renee is looking a little knocked up, doesn't mean it's so.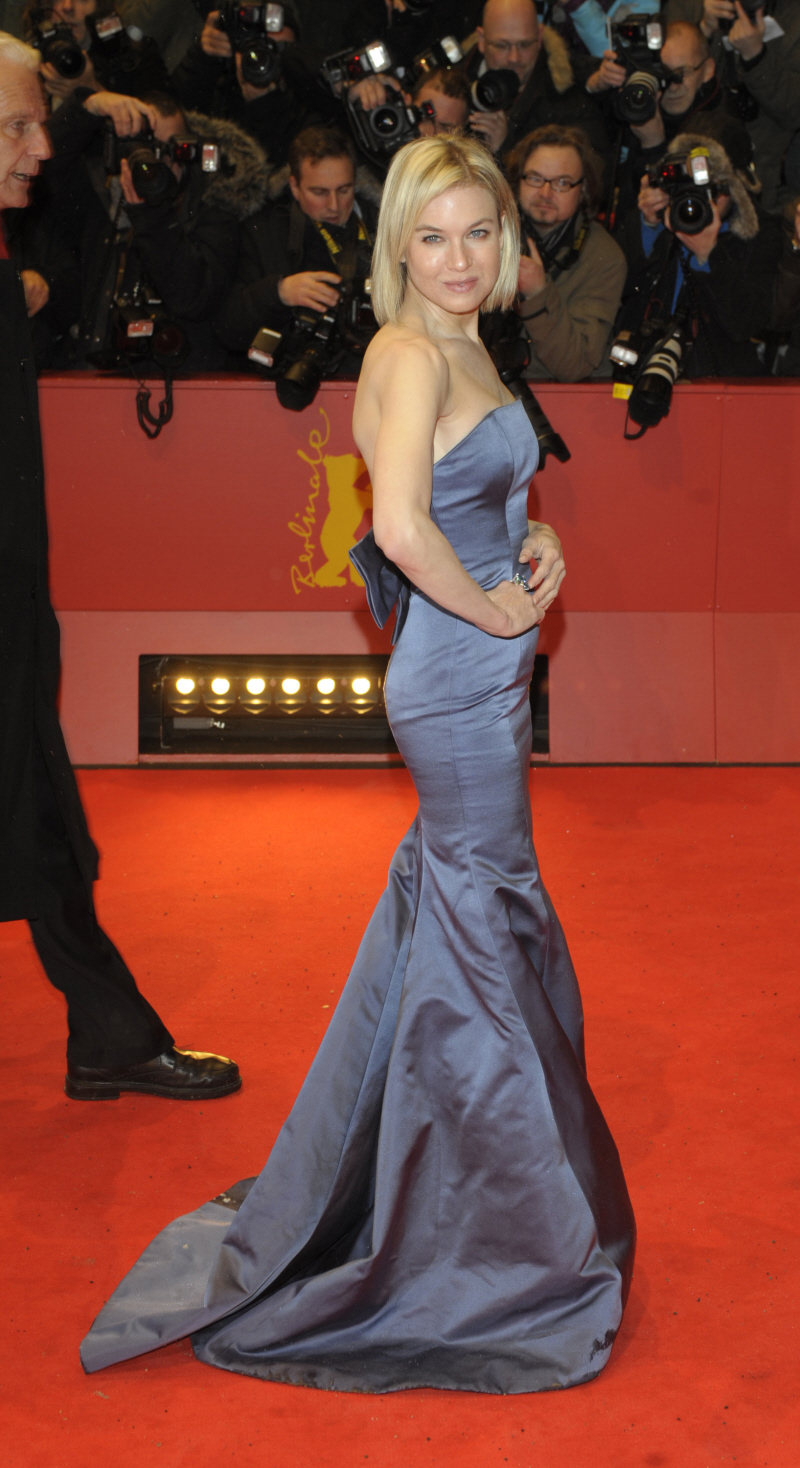 Anyway, Renee looks pretty and just a tad heavier, which is a really good thing, seriously. Even if this whole "oh my God, she's preggers" thing turns out to be Renee simply eating a large breakfast, it's still good news. Because the girl needs all of the big breakfasts she can get. And honestly, this is the healthiest she's looked in a while. Now, if we are breaking news and she actually is pregnant, then good for her. Congratulations to Renee and I hope she and Bradley are the romance for the ages.
Renee in Berlin because she's one of the seven on the Berlin Film Festival's jury. She'll be there for more than a week, so I'm hoping Renee brought lots of figure-hugging outfits for us to dissect. I don't know for sure who designed this, but it looks to me like Carolina Herrera, who is probably Renee's favorite designer.
As for the potential baby-daddy, Bradley Cooper is in LA right now and he already announced to the press that he was spending Valentine's Day with his mommy: "My mother is coming to visit and we are going to have a nice Valentine's Day." Uh-oh. If I was writing for In Touch Weekly, this motherf-cker would write itself: "Bradley storms out of love nest, screams 'I never wanted to be a father this way… you can spend Valentine's Day, alone, in Berlin!' Renee bursts into tears, resilient, declaring to her friends, 'I'll have the baby in Munich, damn it!'"
Renee at the Berlin Film Festival on February 11, 2010. Credit: Pacific Coast News, WENN & Getty.