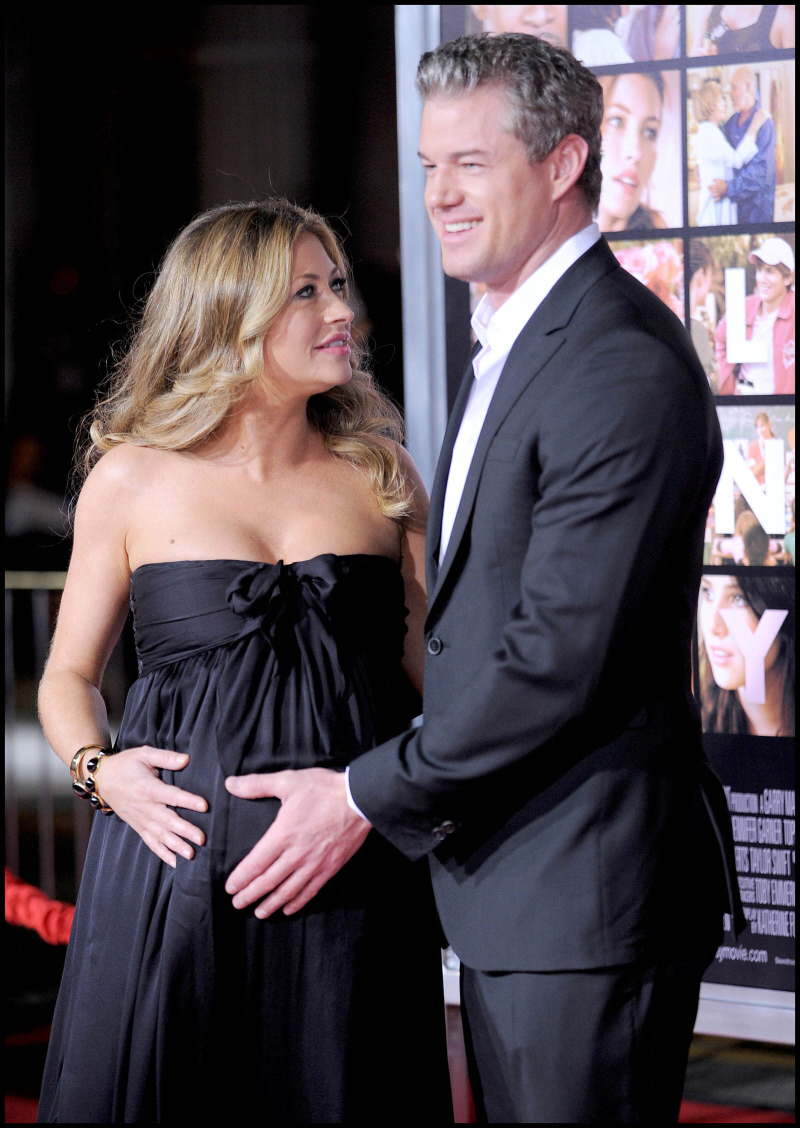 According to reports, Eric Dane and wife Rebecca Gayheart welcomed a baby girl at some point yesterday. The report is still unconfirmed, but I think it's probably true. Judging by recent pictures I saw of Rebecca, she seemed ready to pop at any moment, and she and Eric had already announced they were having a girl. The girl's name is unknown.
Eric Dane put on a pair of doctor scrubs — and no, it wasn't for his role as McSteamy on the set of Grey's Anatomy. His wife Rebecca Gayheart gave birth to a baby girl, Hollyscoop reports.

This was the couple's first child together.

According to Hollyscoop, Rebecca checked into Cedars-Sinai Medical Center in L.A. and gave birth this afternoon with her loving husband at her side.

Eric's beautiful wife has been seen out and about town L.A. looking like she was ready to pop.

After their little bundle of joy was born, Eric called close friends and family members to give them the good news, Hollyscoop reports.

"They're both over the moon about it," a source close to the couple told Hollyscoop.

"It just makes sense that I'm having a girl… I don't know what it is, but I am excited it's a girl," Eric said in a recent interview before his daughter was born."
[From OK! Magazine]
Congratulations to the happy family if this is true. I've read interviews where both Rebecca and Eric have stated they were trying for a baby for a while, so it's nice that it finally happened for them. They confirmed the pregnancy last September, just a short time after their naked-hangout/kind-of sex tape with a hooker went online, and after wide speculation about Rebecca's alleged drug problems. I hope that Rebecca remained sober and clean throughout her pregnancy, and will continue to be clean and sober for her child. Even though it seem like Rebecca was still smoking cigarettes through her pregnancy – well, at least it wasn't crack, you know?
Rebecca Gay heart & Eric Dane on February 8, 2010. Credit: WENN.