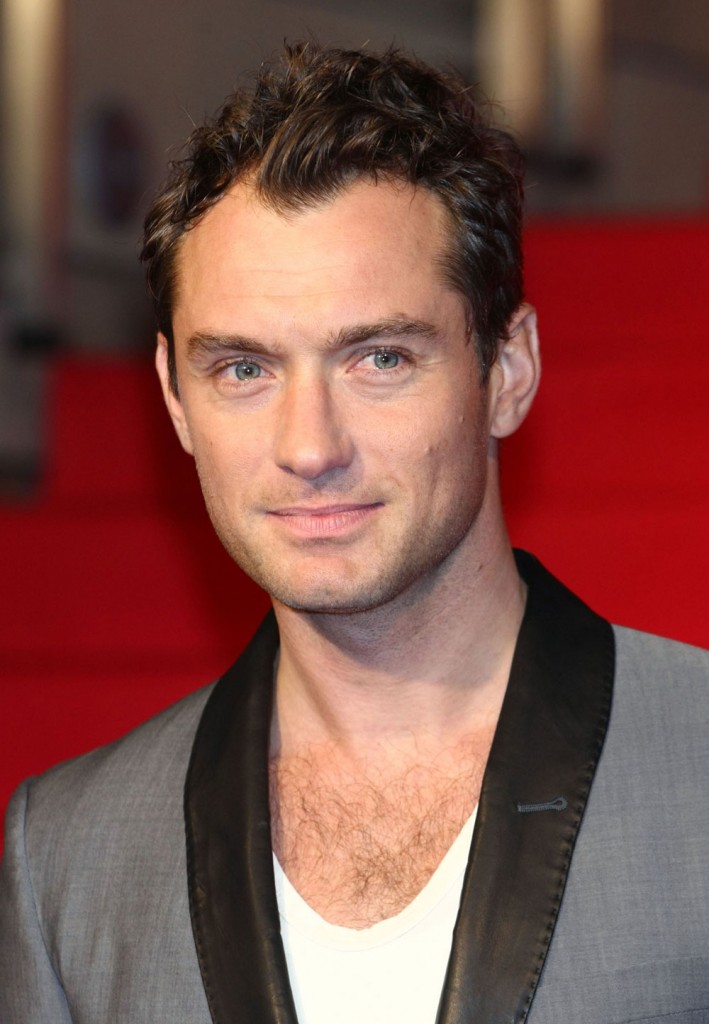 News of the World purports to have the details of the custody agreement that Jude Law worked out with the mother of his baby and one-time desperate hookup, Samantha Burke. Law is to pay just $5,000 a month in child support and will see his baby daughter Sophia twice a year. He only met the five month-old baby for the first time earlier this month when he flew to Florida with his lawyer to work out custody. Law is also providing support for his three biological children with his ex wife Sadie Frost: sons Rafferty, 13, and Rudy, 7, and daughter Iris, 9. Still, $5,000 a month seem really low for a movie star with several endorsement contracts. News of The World's story could be accurate – they've run exclusive stories that sound straight from Burke in the past.
JUDE Law has agreed to meet his lovechild twice a year – after thrashing out a deal with the baby's mum.

The Sherlock Holmes star held talks with Sam Burke at a hotel in Miami, Florida, to sort out visits to see daughter Sophia. It was also the first time Jude, 37, had seen the tot who was born five months ago.

A pal of model Sam said: "Jude will visit his daughter at least twice a year, once around Christmas."

The written deal was thrashed out by Jude's lawyer, along with child maintenance – believed to top $5,000 (£3,292) a month – and an agreement not to talk about her fling with Jude.

Dad-of-four Law, who is back dating actress Sienna Miller, barely spoke to Sam, 25. The pal added: "He was quite stand-offish with her. He cuddled Sophia and admitted she looked beautiful but his visit was fleeting and seemed mainly businesslike."
[From News of the World]
I'm thinking that Burke dropped her asking price in exchange for Law visiting their daughter. She has definitely capitalized on her tie to Law, but her need to have some sort of relationship with him seems to be clouding her already messed up judgment. She sounded so needy in her Hello! interview, and when her rep confirmed paternity when she was pregnant, she joked "Check back in six months. Maybe she and Jude will be getting married." Jude probably flirted with her for ten minutes, promised to visit the baby, and patted himself on the back for saving hundreds of thousands in child support.
Jude hosted Saturday Night Live this weekend. Kaiser saw most of it and reports that he "was pretty good but didn't do many skits." She adds that he "looked nice though." That man can charm the pants and the child support right off of you. Here's a link to clips from Jude's hosting gig as well as a recap.
Jude is shown at the Tokyo Sherlock Holmes premiere on 2/19/10. Credit: Fame Pictures