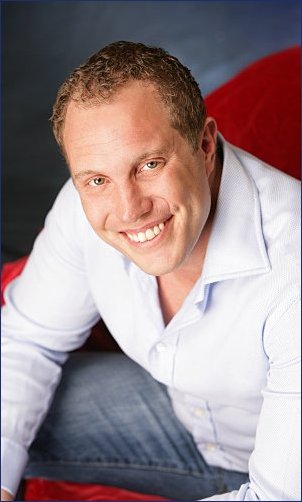 The U.S. version of the reality show "Big Brother" is under fire today after one of the show's contestants, Adam Jasinski, referred to people with autism as 'retards' during a nationally aired episode Tuesday night.
On the show, a contestant named Adam, who said he works for an autism foundation, said he would spend his winnings on a hair salon for people with developmental disabilities "so retards can get it together and get their hair done." The Web site for the show describes him as a 29-year-old public relations manager from Del Ray Beach, Fla.

His remark shocked his partner, Sheila, who replied, "Don't call them that."

Adam responded by saying, "Disabled kids. I can call them whatever I want. I work with them all day, OK?"
In response, John Gilmore, the director of Autism United has issued a letter to CBS executives demanding an apology for the remark and has asked that the show be canceled, or at the very least, the contestant who made the slur be removed from the show.
In episode 2, Jasinski describes his plans to open a hair styling business catering to people with autism who he refers to as "retards."

…We believe that Jasinski's [sic] should be terminated immediately, and that the show should be canceled. Further, we expect an apology to people with autism, developmental disabilities and their families from Jasinski, Big Brother and CBS and National Amusements. While Jasinski's comment displayed gross ignorance, the producers of the show chose to use his comments to further the show's storyline. This displays a conscience choice on their part to demean and hurt a large group of people to further their own commercial goals.
[From TMZ]
I think it's safe to say that this contestant will not have a job waiting for him after this show is over. Working with disabled people doesn't give anyone the right to call them names. I think if Don Imus got fired for his racial slur, this clown should get the boot from "Big Brother" over his equally insensitive slur. I don't know what the show's producers were thinking broadcasting that comment– except that maybe all this controversy will make people watch the show. I can tell you this– I don't watch it, and if this Adam guy is a reflection of the contestants on this show, I will never watch it.
Note by Celebitchy: When I first read this article, I did some research and initially suspected that Adam was personally responsible for the controversy over his on-air slur. It seems he's started a group called "The United Autism Foundation" to make people vote for him on Big Brother and think he's this great guy. Mindless Mommy mentioned that the domain was just registered and that the fact that it focuses primarily on this Adam douche without much other content make it obvious that he's behind it.
The group that is criticizing Adam, "Autism United," does seem legitimate though. It has a similar name to Adam's front charity, but it's distinct with its own purpose and doesn't seem to have any affiliation with him.
How ironic that this guy who created a fake autism charity to further his own purposes managed to sabotage himself by putting down the very group he claimed would benefit if he won "Big Brother." He can certainly "call them whatever [he] wants" but we, in turn, can call him an asshole and a bigot.