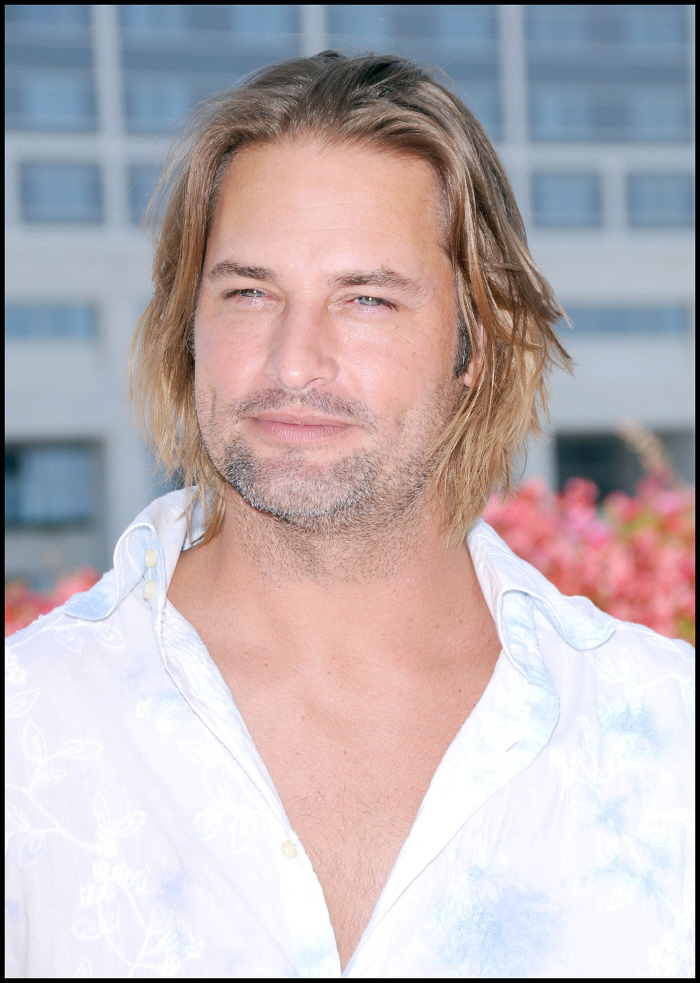 The genius girls of Jezebel put up this amazing post. It's a compilation of Josh Holloway (Sawyer/James Ford/LaFleur) on Lost saying his signature catchphrase, "Son of a bitch." It's pretty awesome, and I never realized just how much Sawyer says that sh-t. And he does it differently every single time! That's how you know he's a great actor. Because only great actors can take a single line reading of "Son of a bitch!" and really make it fresh, and make you feel different emotions every time. Like, sometimes when Josh says it, I get hot. Sometimes when he says it, I get really turned on. And then there are other times when he whispers "son of a bitch" where I just feel sad. And turned on.
Anyway, I can't embed the compilation from Jezebel, but thankfully great minds think alike and all and there are some great "Son of a bitch" compilations on YouTube. Like this one:
I've been a Lost fanatic since it started, and throughout the seasons, I've gone back and forth as to my favorite actor on the show, trying to choose between Josh and Naveen Andrews' Sayid. But for this last season of Lost, Sawyer has been my hands-down favorite, and I love how much screen time he's getting. Don't get me wrong, Sayid has had some "Oh, Jesus, he's so hardcore, I love him" moments (like when he –SPOILER – killed that dude in The Swimming Pool of Truth and Regeneration). Or when he killed that other dude in the flash-sideways – you know, the real hot motherf-cker who came on the boat to kill everybody last season, and in the sideways world he was still a gangster. Yeah… Sayid is still pretty awesome. But nothing beats my son of a bitch.
P.S. Although… Richard Alpert's episode last week was pretty good, wasn't it? But for some reason, I always thought Richard was older than 140 or so. Questions for my fellow Lost fanatics: is Desmond going to come back, ever? Is Charlie? Is Ana Lucia? I need Ana Lucia to come back, NOW. I kept expecting her to pop up on Holloway's flash-sideways episode, because SPOILER – they would both be LAPD.
Josh Holloway in Hawaii on January 30, 2010 & July 9, 2009. Additional promotional shot of Josh. Credit: WENN.