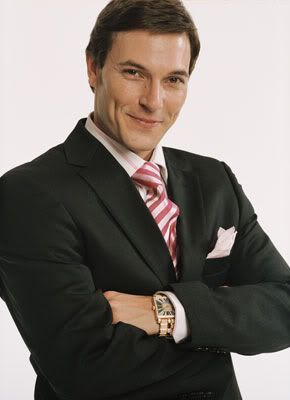 Britney Spears has supposedly met with divorce lawyers in an attempt to rid herself of the parasite that is Kevin Federline. Star Magazine is set to report Friday that she's finally going to pull the plug on her marriage:
The magazine will have an article in this Friday's edition that cites friends of the couple that will reveal that her marriage really fell apart on Mother's Day, her first as a mom, when Kevin chose to spend the occasion with Shar Jackson, the mother of this other two children.
Four days later, Britney made her now infamous trip to New York with Sean Preston. And Kevin, who has been living with friends since Brit threw him out, didn't even know his wife was out of town.
Star will also reveal that the mag has learned that after Kevin and Britney were married in 2004, he managed to convince her to revise her original prenup offer. The 60-page contract in which Britney originally paid Kevin a $500/week salary as a "production assistant" was eventually rewritten by Mr. Britney Spears's lawyers.
Sources tell the magazine all of his demands were eventually agreed to – thus insuring Kevin a bigger slice of his wife's pie.
It sucks for Britney that the divorce will be expensive for her, but at least she's getting her identity back and is ready to finally move on.
A similar story came out in the beginning of the month, claiming that Britney had already met with her lawyers and had papers drawn up to surprise Kevin with.
When is Britney going to announce her divorce already?
Here is Kevin a new photospread for Item Magazine. You can read his stupid interview if you're interested.