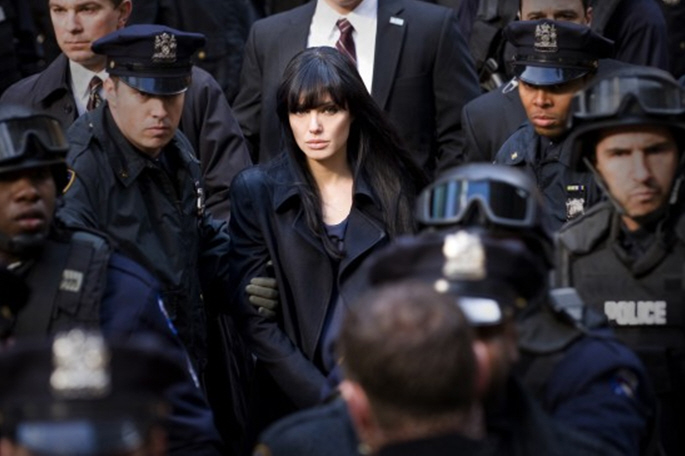 Oh, I've been waiting for this for days! Below is the second official trailer for Angelina Jolie's new spy-action-thriller movie, Salt. Salt comes out July 23, and it was directed by Angelina's old Bone Collector director, Phillip Noyce (who also did the Harrison Ford-Jack Ryan films). Salt costars some good people, like Liev Schreiber (love) and Chiwetel Ejiofor (love so much). The first trailer started out slower, but this one throws right in with one of the big action sequences (A be-wigged Angelina in the back of a police car that goes off the side of an overpass). Oh, and here's a big reveal: Evelyn Salt has a dog! OMG!
Yeah, the story is not really all that complicated (or so it seems). Slash Film summarizes (I think this may be the official synopsis for the film): "As a CIA officer, Evelyn Salt swore an oath to duty, honor and country. Her loyalty will be tested when a defector accuses her of being a Russian spy. Salt goes on the run, using all her skills and years of experience as a covert operative to elude capture. Salt's efforts to prove her innocence only serve to cast doubt on her motives, as the hunt to uncover the truth behind her identity continues and the question remains: "Who is Salt?""
The studio also released more "official" images from the film, some of which are very striking. Just think… this movie was supposed to star The Unhinged, Lift-Wearing Midget. I'm so glad Angelina took over!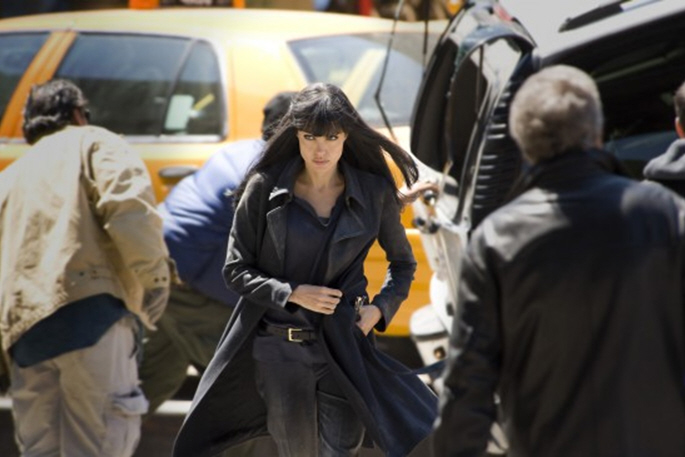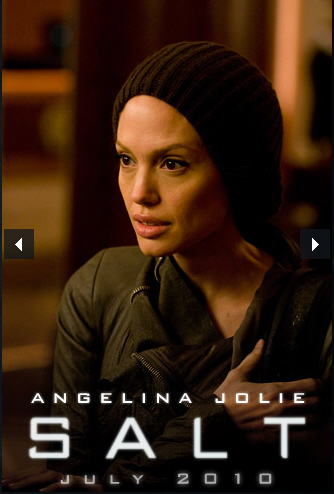 'Salt' official images courtesy of Fused Film.