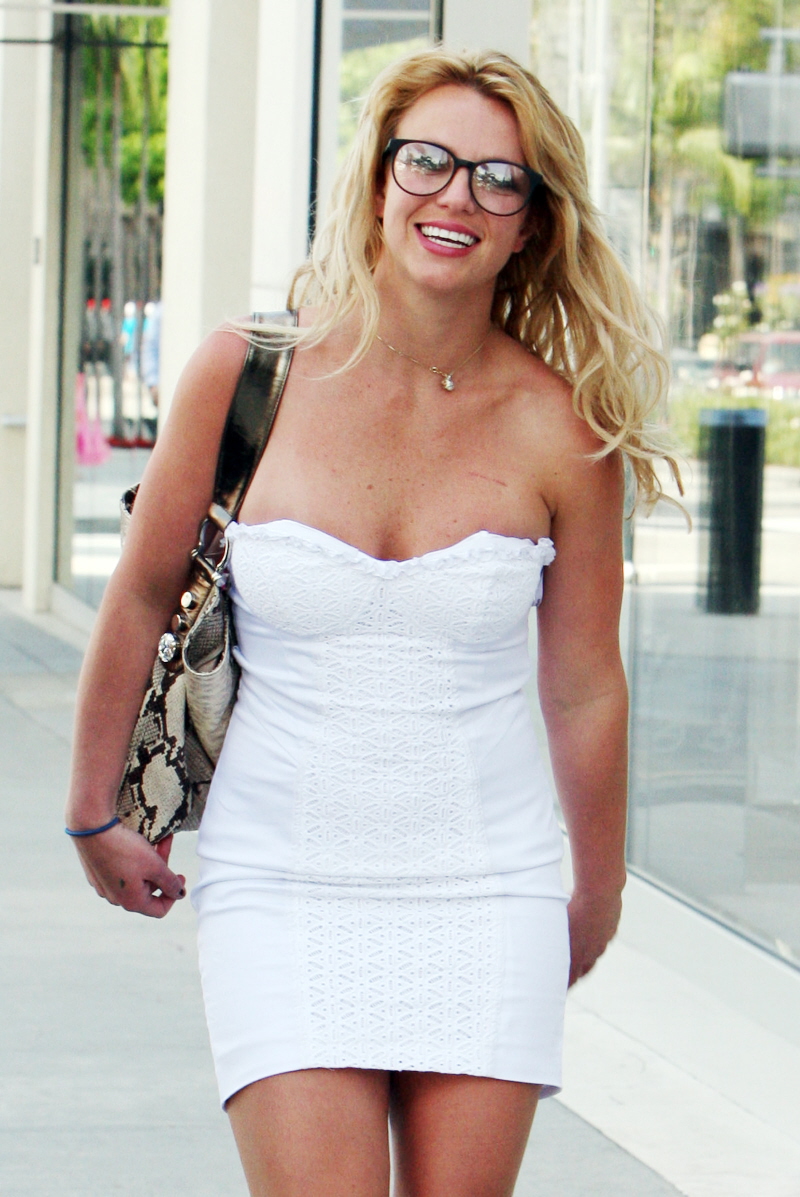 Doesn't Britney Spears look cute, y'all? I think she looks better here than she has in recent photos. Britney went out shopping yesterday on Rodeo Drive – in an original outfit of jeans and a turtleneck. As she shopped, she changed into one of her new purchases, this white strapless from Bebe. Is the dress too tight and too low-cut? Of course. But it's still a vast improvement. Her bodyguard is helping her with the shopping too – apparently, he was seen carrying lots of packages.
What do you think of Britney's glasses? I love them! I need new glasses – I usually wear contacts, so my glasses are like from two prescriptions ago, and I'd love a new pair. I know it's impossibly hipster to get the black frames, and ideally I'd like to get a smaller, more oval shape rather than Britney's big, round frames.
The thought occurred to me as I look at Britney looking so happy in her glasses – do you think she photographs looking pissy and strung out so often because she can't see? I'm a mess when I'm not wearing glasses or contacts. I can't read people's faces, I don't know what's going on. I'm sure I look as strung out as Britney. I don't know, but it's a solid theory, in my opinion.
Britney Spears on March 31, 2010. Credit: Fame Pictures.